American fashion designer Marc Jacobs does not accept standards and gender prejudices at all! More recently, the designer shared a photo showing him wearing red high-heeled boots. And yesterday Mark posted a photo of his new manicure and…gave a great concept of image for Halloween 2019!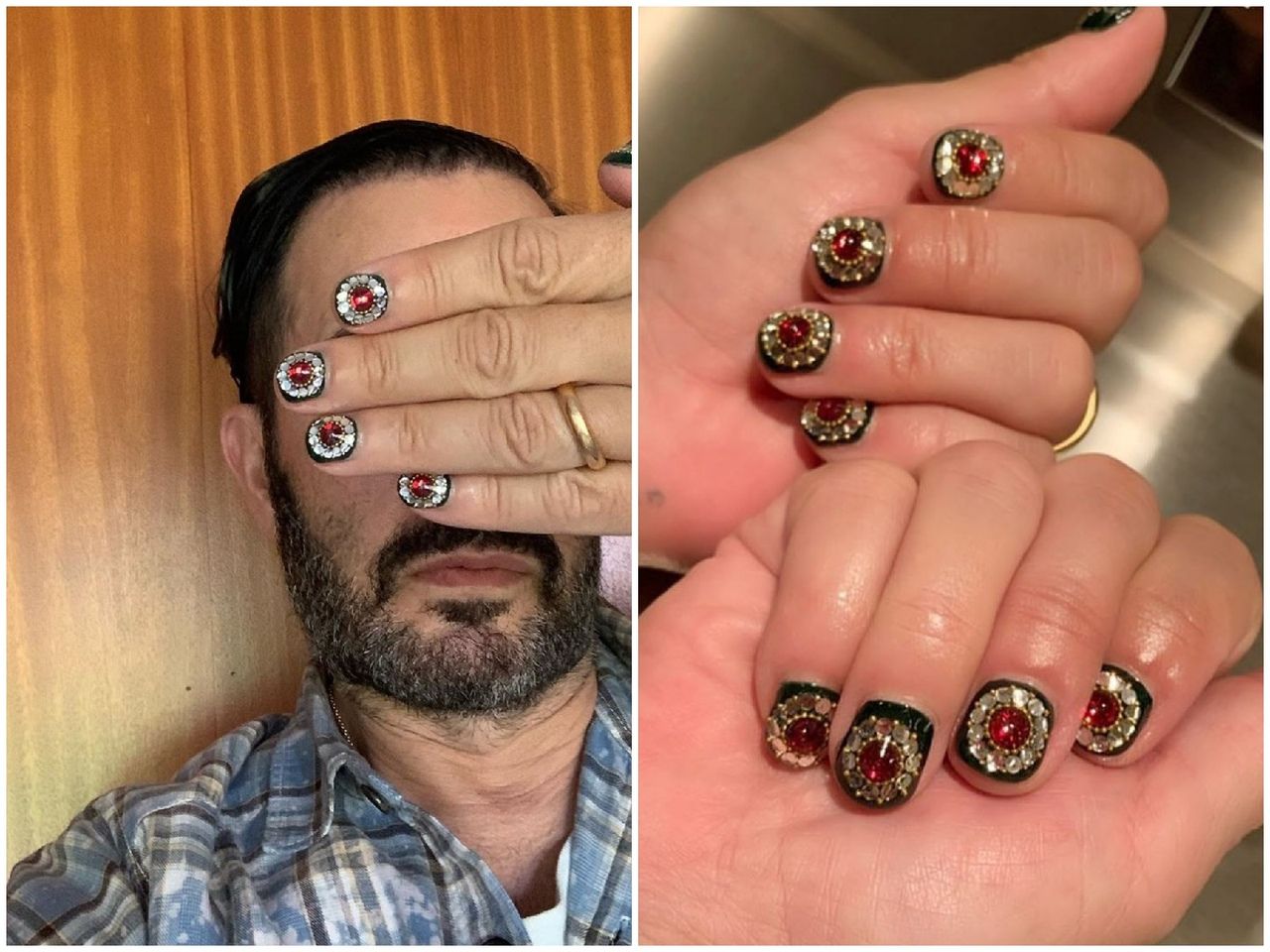 To tell the truth, dark green manicure with large bright rhinestones looks very unusual. One might even say creepy. And it is obvious that you will definitely be in the public eye with such a manicure. The design itself seems to be failed: red rhinestones, bordered with white stones, resemble the eyes of some monster. And from certain angles the manicure looks like a trypophobics' nightmare (approx. ed. - fear of various holes, clusters). However, Jacobs's subscribers liked this design: there are dozens of loyal fans' enthusiastic reviews under the photo.
Isn't it a good reason for this manicure to be noted? After all, it is a perfect idea for a theme party in honor of the upcoming Halloween. Mark's manicure can be easily done by yourself at home.
How to get a manicure for Halloween 2019?
Mavala nail polish base, Swarovski rhinestones, Yves Saint Laurent black nail polish
Apply base under nail polish

Apply two layers of coloured polish. The following colours will look great: green, blue, black, dark red, brown.

Paste rhinestones on your nails.