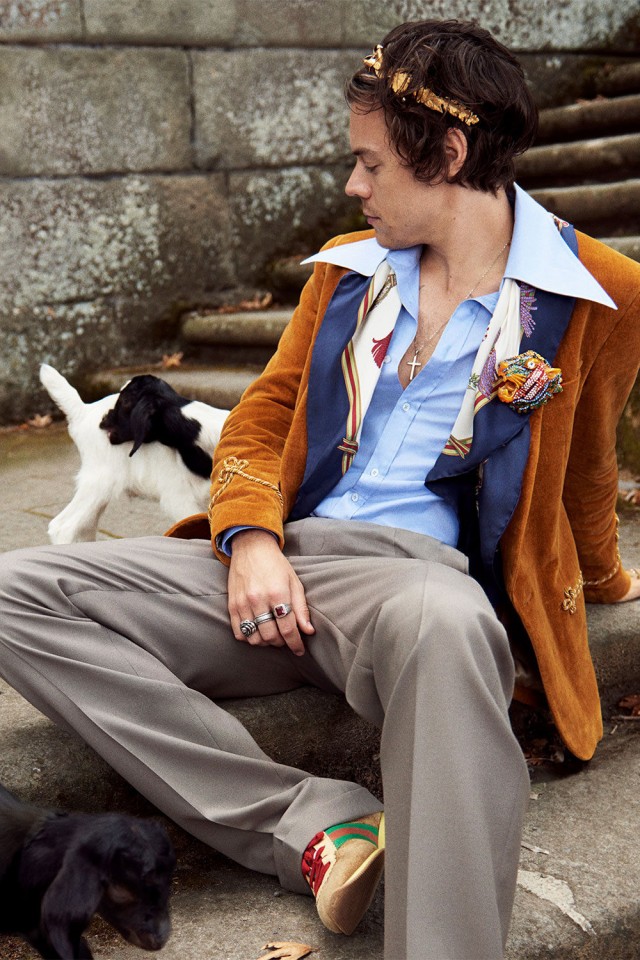 Instagram @gucci
In March, it became known that the famous musician Harry Styles became the new ambassador of the Italian brand Gucci. A video on the brand's YouTube channel dedicated to the new gender-neutral fragrance "Mémoire d'une Odeur", whose face became the musician, appeared. The fragrance is filled with notes of Indian coral jasmine, sandalwood and chamomile.
Together with Harry, designer Harris Reed, actress Zumi Rosow, artists Ariana Papademetropoulos and Olympia Dior, writer Stanislas Klossowski de Rola and 80s supermodel Leslie Wiener took part in the video. The video was authored by British director and photographer Glen Lutchford. The shooting of the campaign took place in a suburb of Rome.
According to the plot of the video, Style, along with other heroes, dances near the fire, walks around the sunlit field and picturesque old houses, rides a retro car and has fun on a picnic.