British industrial designer and artist Ross Lovegrove, together with perfume company Designer Parfums, will work on creating perfume bottles inspired by the technological revolution and advances in digital technology. They will embody a new 21st century aesthetics with its desire for environmental friendliness and functionality - the bottles will be 3D printed and presented at the 2020 Abu Dhabi Grand Pix.
Photo: press release
The main idea of ​​the designer was to show how perfumery will look in the near future. The choice of location for the presentation of the bottles is also not accidental. Ross Lovegrove says that each model will be made of titanium and stainless steel, that is impossible to copy and fake because of its unique sketch. The production of such items is a complex technological process, which he compared with the assembly of a luxury sports car.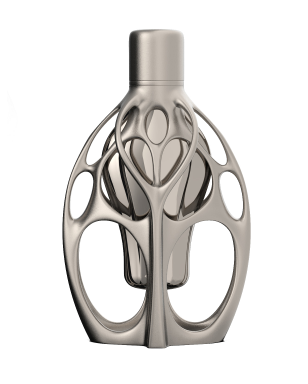 Photo: press release
The bottles resemble a metal cocoon adorned with jewelry. "Perfume exoskeleton", says the designer about them. It is worth noting that 3D printing will be used in the beauty industry for the first time. Such high-tech metals were previously used only in the manufacture of aircraft parts and medical devices.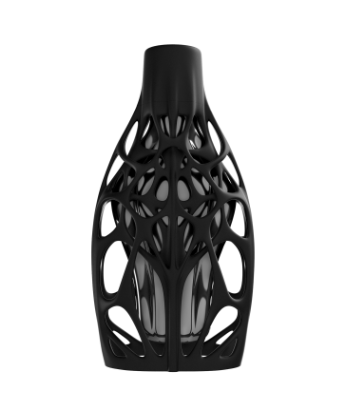 Photo: press release
Ross Lovegrove has been working on design for more than two years with a team of twelve people. Dilesh Mehta, chairman and CEO of Designer Parfums, said that they were pleased to be the first brand to venture to apply such technologies. It is reported that each bottle will cost about 10 thousand dollars. Such a high price is justified, given the brands' costs for materials and production