Fast fashion causes irreparable damage to the environment and worsens the climate change situation. In 2020, eco-activists are calling for a shift to conscious consumption. But you can start right now. Stylists gave some tips on how to dress for a New Year's party, so as not to harm nature.
Look for clothing in your wardrobe
According to stylist Anna Berkeley, we overestimate the importance of buying new clothes, so it is best to choose an outfit for a holiday party from those pieces that are already in your wardrobe.
We don't wear evening or holiday dresses so often, so think about whether you really need to buy something new? If your wardrobe has a lot of clothes, then you could simply lose sight of some suitable outfit. When I sort the wardrobe with my clients, they constantly say: "Oh! I almost forgot about it!" And if there are clothing in your wardrobe that you don't wear, because something doesn't suit you in them, you always can give it to alter.
Give clothing a second life
You can give a second life to used clothing and accessories. For example, model and actress Kate Moss prefers vintage jewelry that has changed several owners.
Посмотреть эту публикацию в Instagram
Research shows that in the US, sales of used goods are growing faster than sales of new ones. Many well-known brands and companies, including Asos and Farfetch, actively cooperate with resale and second-hand services as part of charity events.
Stylists also advise you to pay attention to the offers of second-hand services: you can find designer and branded items that somebody wore only a few times. This is a great option for those who need to come to a party in different outfits.
Emily London, a former fashion magazine editor, is now the manager of one of these stores in London.
All our stores have holiday wear. Many items come to us with tags, there are even designer outfits among them. For example, we recently got a beautiful Rosie Assoulin dress and a Christian Dior skirt from the 90s, as well as clothing by Acne.
Rent outfit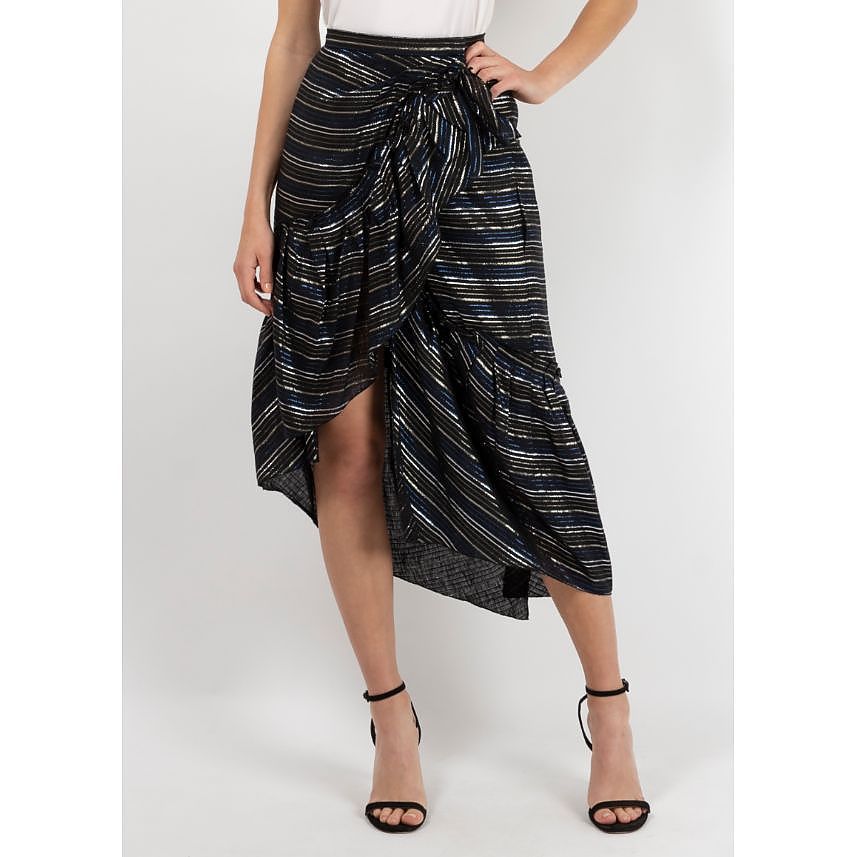 Michael Kors skirt for rent at My Wardrobe HQ
Now there are many services that allow you to take an evening outfit for rent in Europe. There is even a company, that rents clothing from Hollywood celebrities.
At the same time, you can rent a piece of wardrobe for one night, or for a longer period, in order to minimize the environmental impact of dry cleaning, delivery and packaging.
Anna Berkeley also says that you can rent things from your friends.
I do this quite often. I cook food for my friends or buy a gift in exchange for borrowing a dress for the night.
Buy items from trusted brands
If you still want to buy a new outfit for the New Year's party, then pay attention to the brands that support the goals of sustainable development. Such companies cause minimal harm to the environment and create clothes from environmentally friendly materials. There are also designers who create clothing from recycled materials. Most of these brands present new collections at the special Vegan Fashion Week, and stylists advise paying special attention to them.