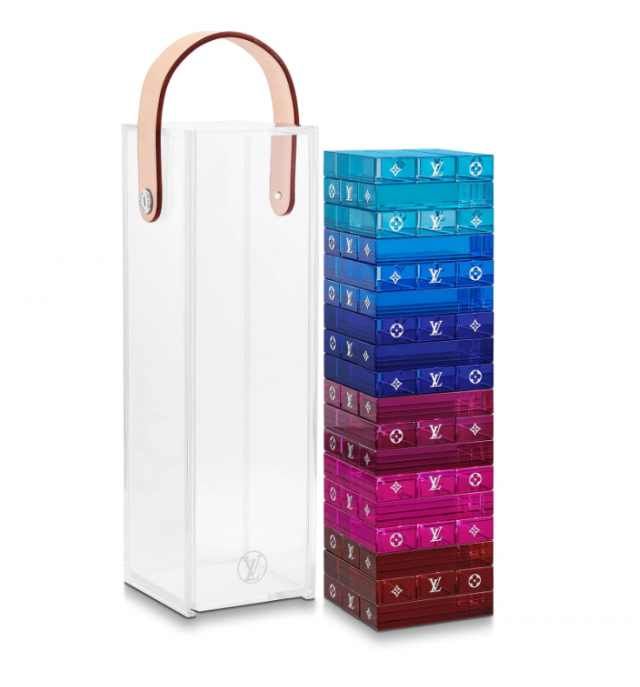 Virgil Ablo presented his new creation - the popular board game "jenga".
The set from the French brand received a package of transparent organic plexiglass with a leather handle and 54 multi-colored glass blocks with branded monograms. The version of Virgil, of course, can be called an art object - the game Louis Vuitton. Each element shows the brand logo and brand patterns. So far, only bloggers in their instagrames show off Louis Vuitton, but the game will soon go on sale.
The cost of "jenga" from Louis Vuitton in the American stores of the brand - 3 050 dollars. On the Russian site at home you can buy it for 179,000 rubles.

Earlier, Louis Vuitton released a set for playing table tennis, which included two rackets in black and gray leather cases with monograms and four branded balls in a special holder.
04.07.19