The WWD Beauty Inc Awards was held on Wednesday, December 11, in New York. The ceremony annually honored celebrities for their contribution to the beauty industry.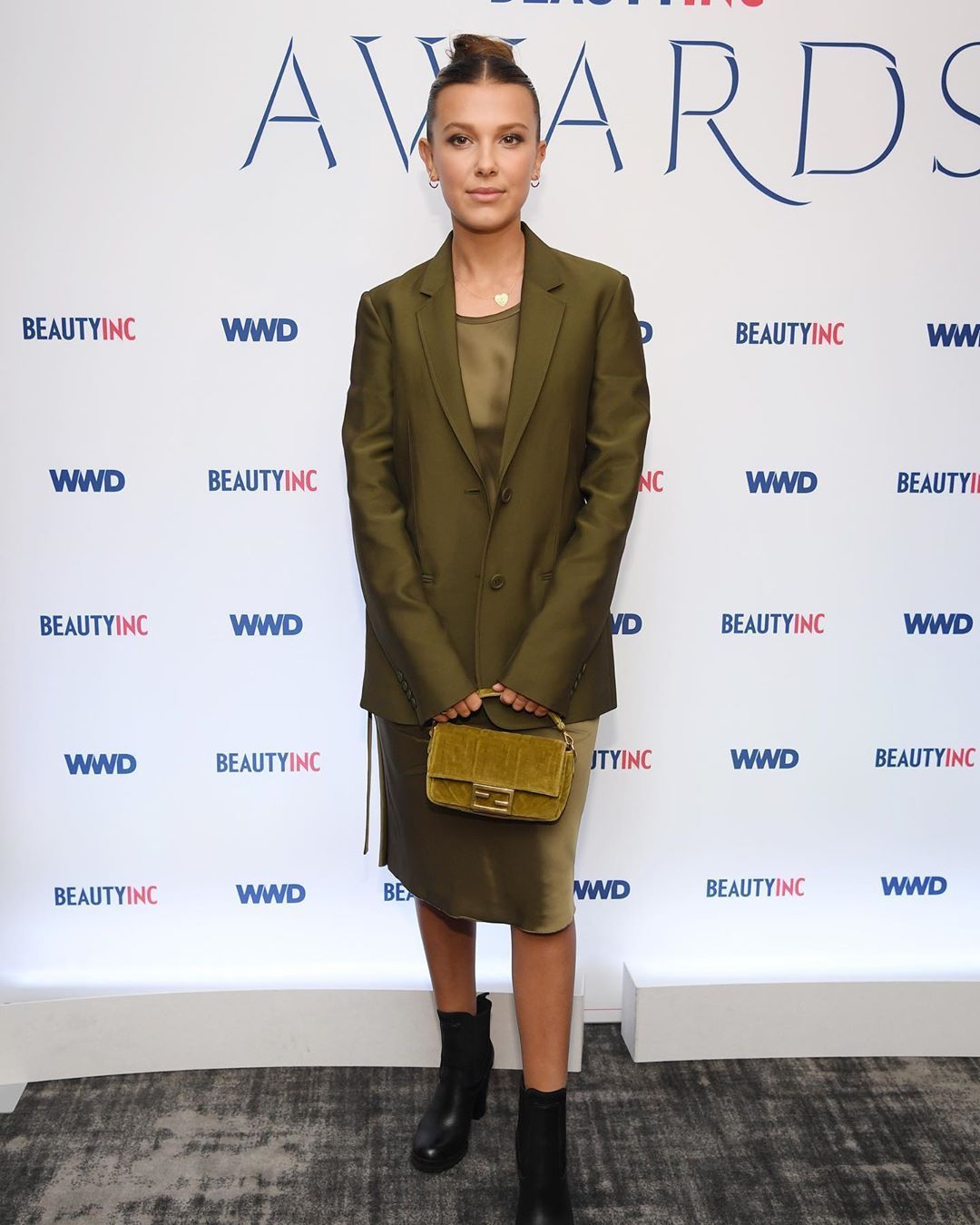 instagram.com/ouchmagazineny
Strange Things star Millie Bobby Brown (15) took home the award for Specialty Launch of the Year for her new beauty line Florence by Mills. Its main target audience is Generation Z. Importantly, Millie's cosmetics are not tested on animals and have a PETA certificate. For the ceremony, the girl chose an olive green coat to match a silk sheath. Millie completed her look with a small Fendi clutch and she added a rockstar element with chunky black boots and wore a pair of small silver hoops to match a pendant around her neck.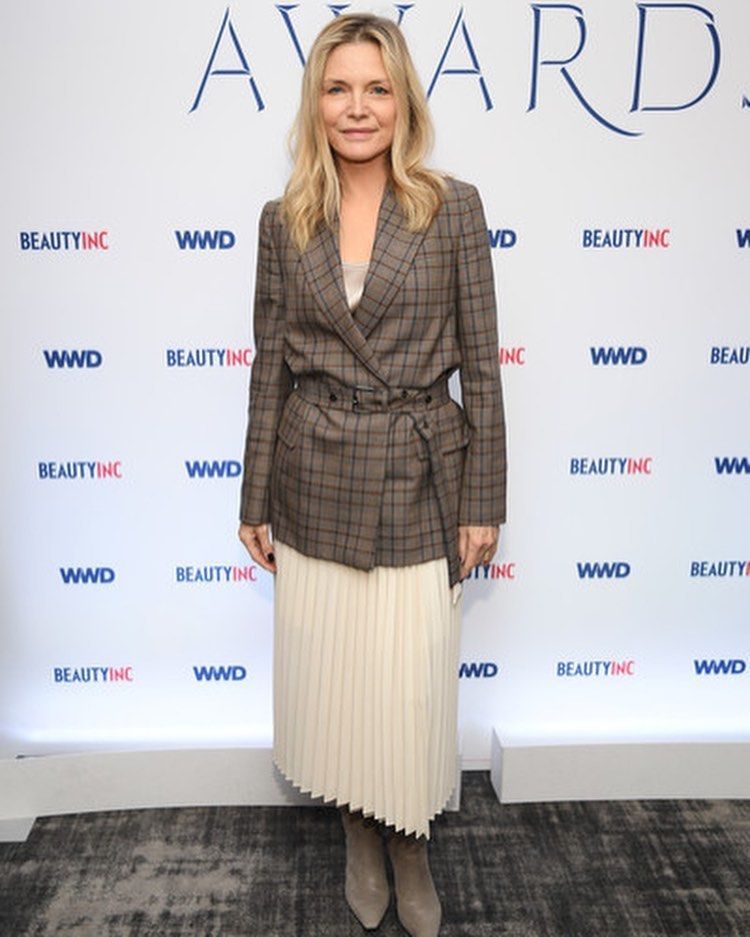 instagram.com/ouchmagazineny
Actress Michelle Pfeiffer (61) accepted the Founder's Award for Henry Rose. So far, the collection has only five fragrances. According to Michelle, each of them is associated with a certain moment in her life. She came to the ceremony in a pleated chiffon skirt which draped down past her knees and was paired with light grey booties. She kept warm underneath a brown-and-grey plaid coat with peeks of a silky blouse peering out from the neckline.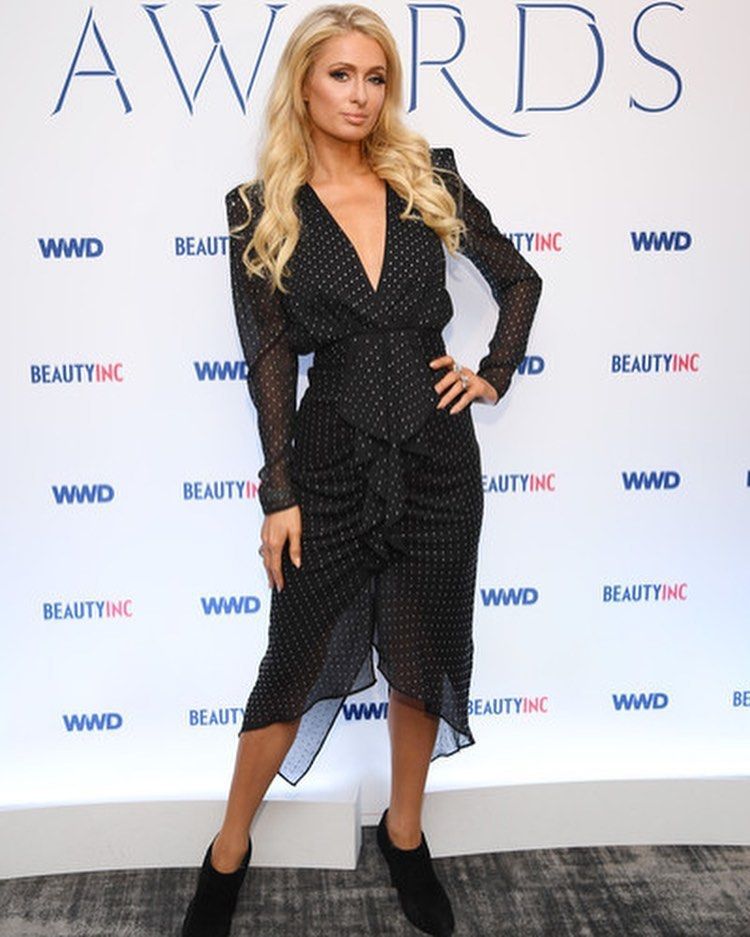 instagram.com/ouchmagazineny
TV star Paris Hilton (38) won the Product of the Year: Mass Fragrance award for her Paris Hilton Electrify fragrance. The girl had long ceased to exploit the image of a secular diva and came to the ceremony in an elegant black dress covered with sparkling gold polka dots. Her stylish ensemble was gathered at the hem and featured ruffles down her body with sheer sleeves adding a flirty touch. She styled her signature platinum blonde tresses in loose curls and added inches to her statuesque frame with a pair of black booties.