Singer Rita Ora wows her fans with an unusual outfit - she came to the Jonathan Ross show in a bizarre pantsuit featuring a huge ruffled collar and rows of patterned jewels on the trousers and sleeves. She was immediately compared with the heroines of the Elizabethan era's paintings. Surprising, but the edges of the fabric were poorly processed - the threads sticking out in different directions are clearly visible in the photos. And we must say, this doesn't add neatness to her image.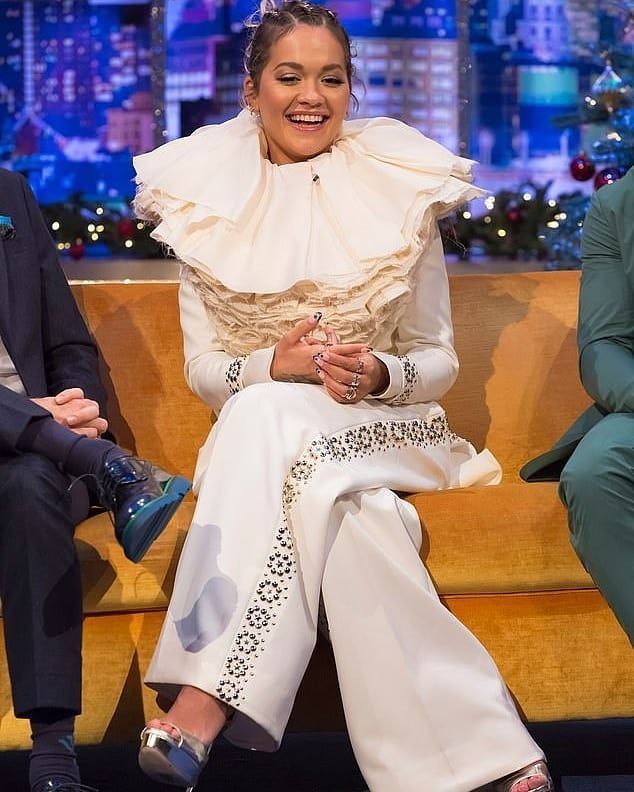 instagram.com/r.i.t.a_o.r.a
To accompany her outfit, Rita added a pair of silver sandal heels, while her hair was styled in neat brades. Recently, it became known that the singer is set for a busy 2020 when The Masked Singer airs January 4. Previously, Rita was the host of the reality show "America's Next Top Model".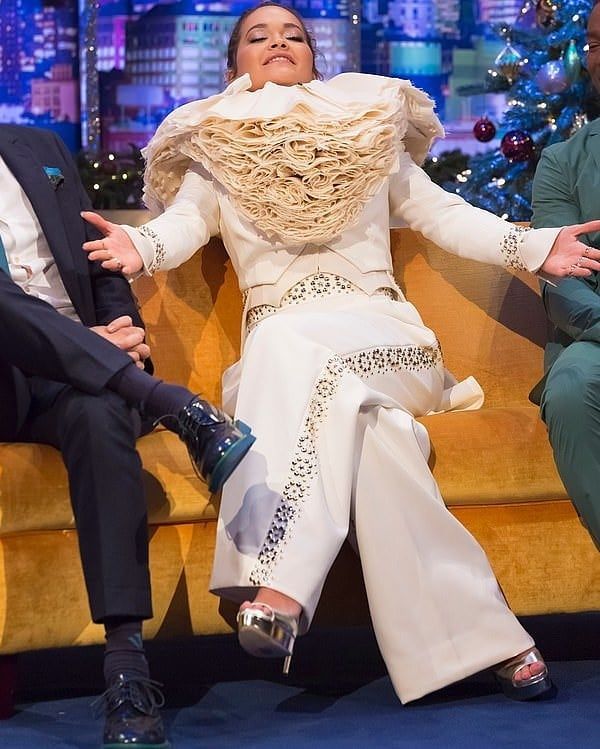 instagram.com/r.i.t.a_o.r.a