Vegan clothing brand Pangaia released puffer coats, the filler for which are dried wildflowers and particles of recycled plastic. In order to increase the wear resistance of a new eco-friendly material, it is impregnated with air gel. As a result, the clothes are warm, breathable and biodegradable.
Посмотреть эту публикацию в Instagram
The new material is called FLWRDWN. It can be a good alternative to ordinary fluff,Traditional goose down often entails animal cruelty (the birds may be plucked alive, or killed exclusively for their feathers), while vegan fill alternatives are typically made of a petroleum-based synthetic, like polyester. The founders of the brand suggest other brands pay attention to the content of plastic in clothes and use it only in those goods that don't require frequent washing. So micro particles will fall less into the oceans and won't harm animals.
Посмотреть эту публикацию в Instagram
Creating a filler of flower fluff can be called a real game-changing solution. The brand had been working on it for more than ten years. For the colder months ahead, Pangaia is introducing two styles of hooded puffer jackets. The short silhouette boasts a concealed zip closure in matte off-white and black, while the longer style comes with removable sleeves and an adjustable length in navy blue. Ranging from $550 to $750 USD, the FLWRDWN puffer jackets will be available to purchase on Pangaia website starting December 4.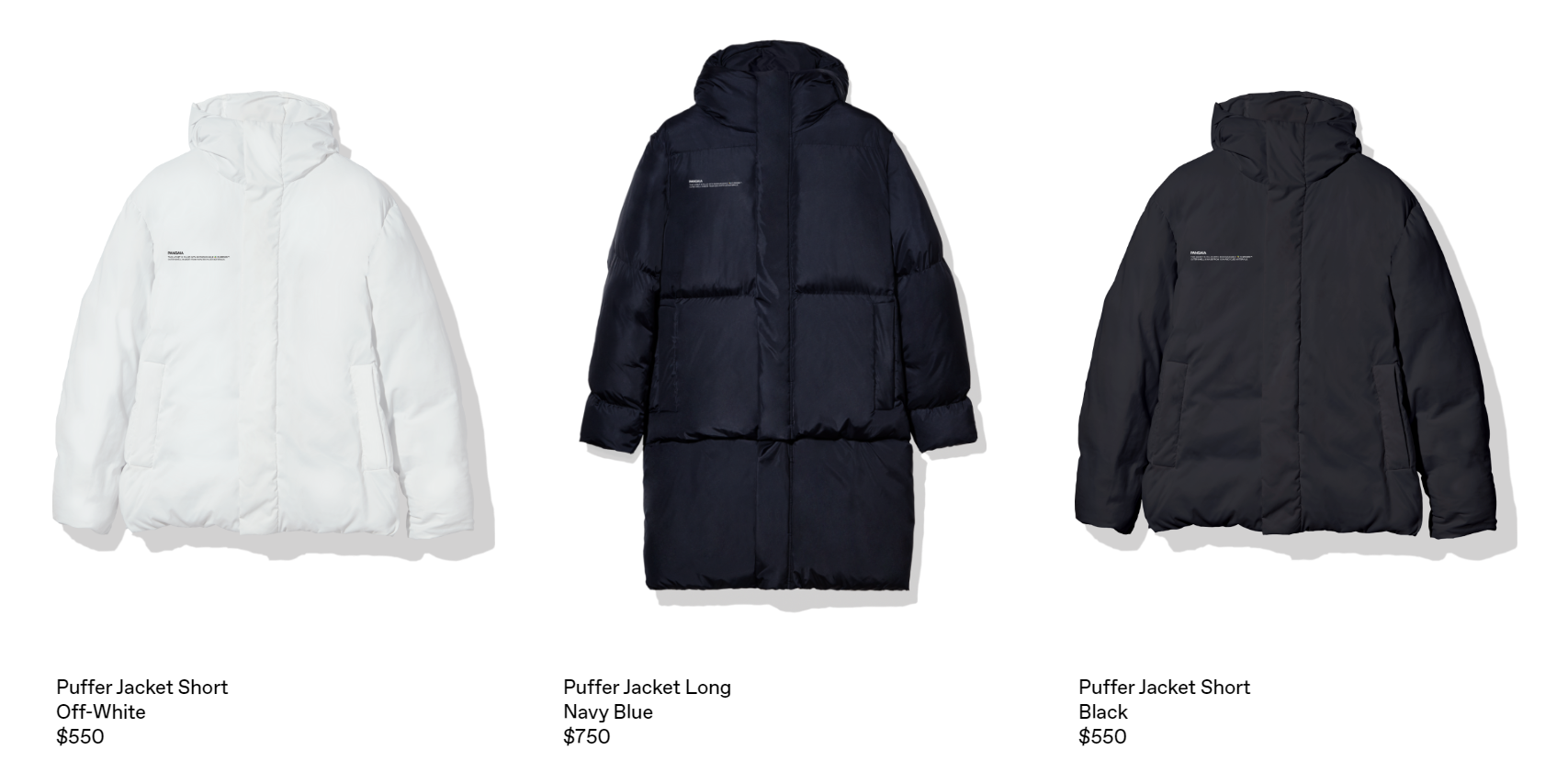 thepangaia.com
This is not the Pangaia's first environmental experiment: in its work, the brand adheres to the principles of sustainable development and minimalism. So, a month ago, the company introduced a pink T-shirt made without the use of chemicals. The got the desired color by a natural dye obtained from Sakura flowers, which were rejected by tea manufacturers.
In addition, the brand replaced cotton with fabric from recycled seaweed, and the packaging is made of materials that decompose within 24 days. While the range of the brand is not very wide and consists mainly of sportswear, but designers are working to expand it and try to do it without harming the environment.