Alena Akhmadullina brand presented a lookbook of the spring-summer 2020 collection, inspired by the plots of Russian folk tales. As the leitmotif of the collection, the designer chose the image of the Princess Swan - a noble woman endowed with magical power. It's revealed through prints and details and combined with current trends that modernize the traditional Russian style.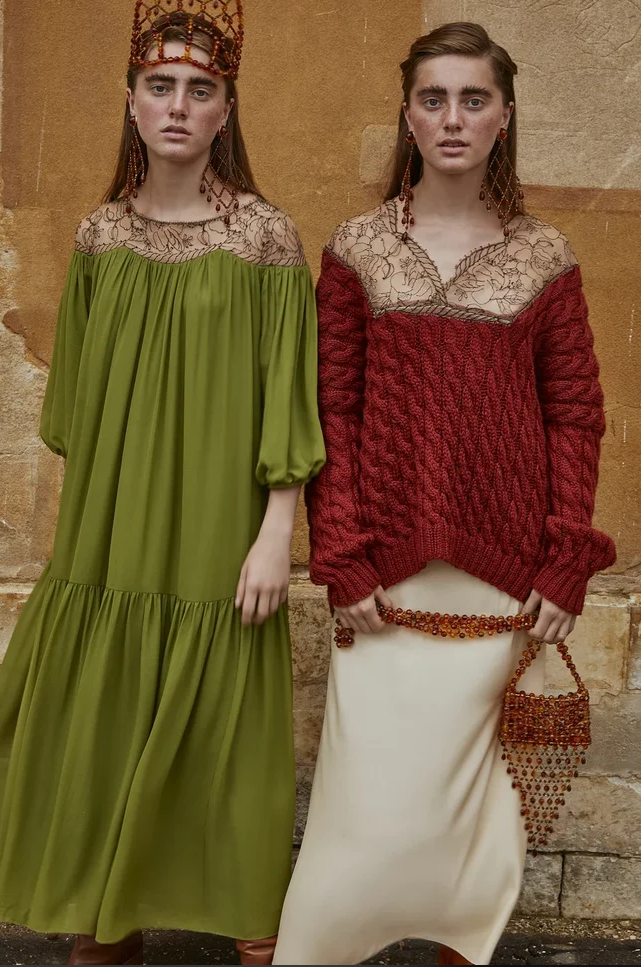 Photo: press service
The collection includes evening dresses and suits, voluminous coats, quilted jackets inspired by the motifs of national costumes, sheepskin coats and fur coats with inlay decoration.
One of the key techniques in creating an ethnic atmosphere in the Alena Akhmadullina Spring-Summer 2020 collection was to address the theme of the Russian scarf. It can be used as a shawl, fastening it on a dress of a basic silhouette, and also stringing on a belt or on a neck.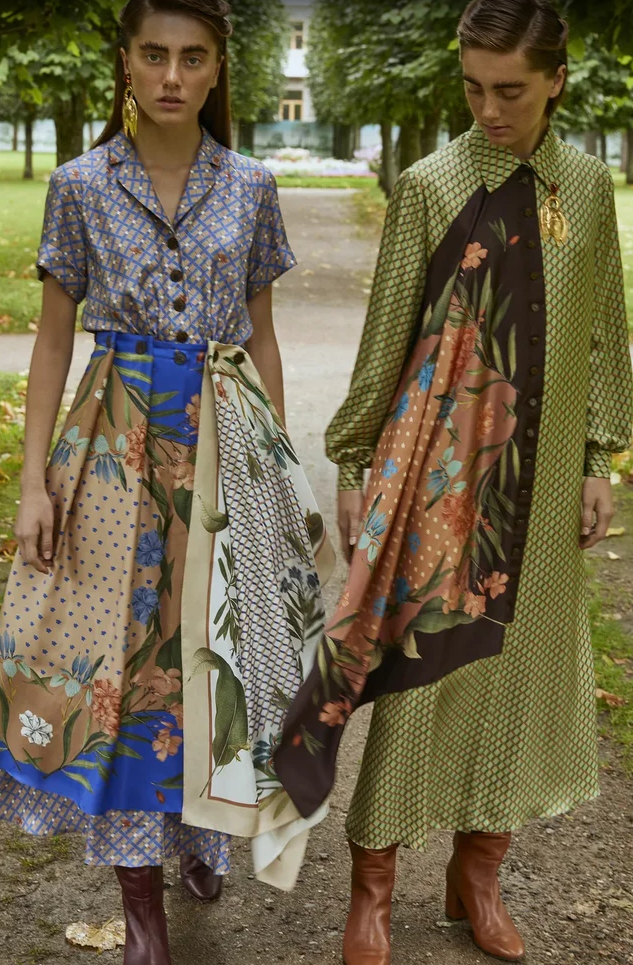 Photo: press service
The theme of the collection is complemented by details: oblique cut of hem decorated with fringe from beads, voluminous balloon sleeves and accessories made of amber.
Fringe is found in many items of the collection; it not only refers to the motives of the Russian folk costume, but also symbolizes the feathers on the wings of the Princess Swan - the main character of the entire line. Embroidery, appliqués, prints and pearl sequins repeat the silhouette of a bird, while silk scarves and long sleeves of dresses imitate the wingspan. Fabrics of different textures and colors are combined in one image, creating the impression of volume and layering.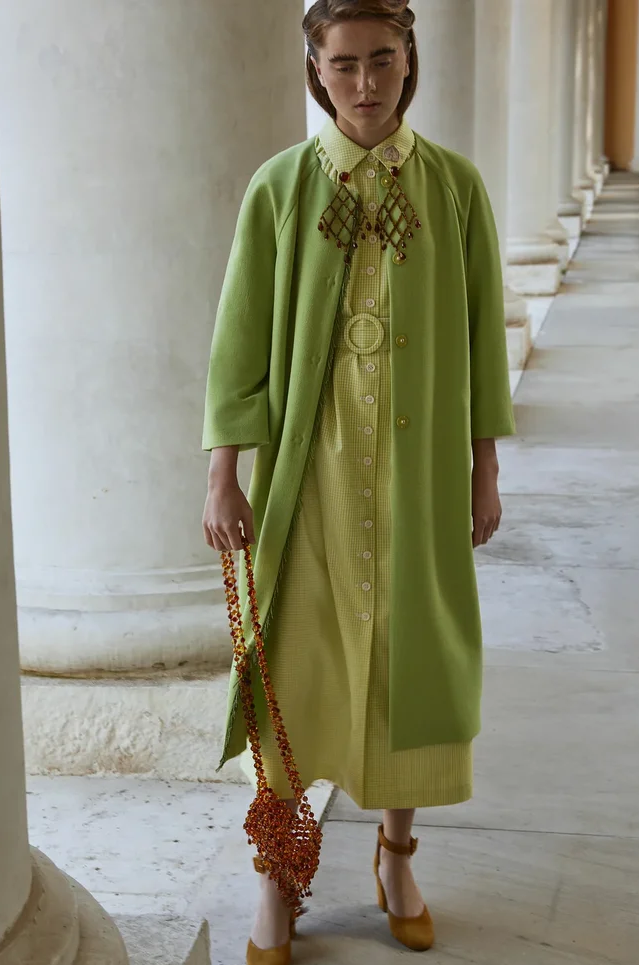 Photo: press service
White color plays a large role in the collection, in addition to it, blue, terracotta, beige and bright green shades are often found.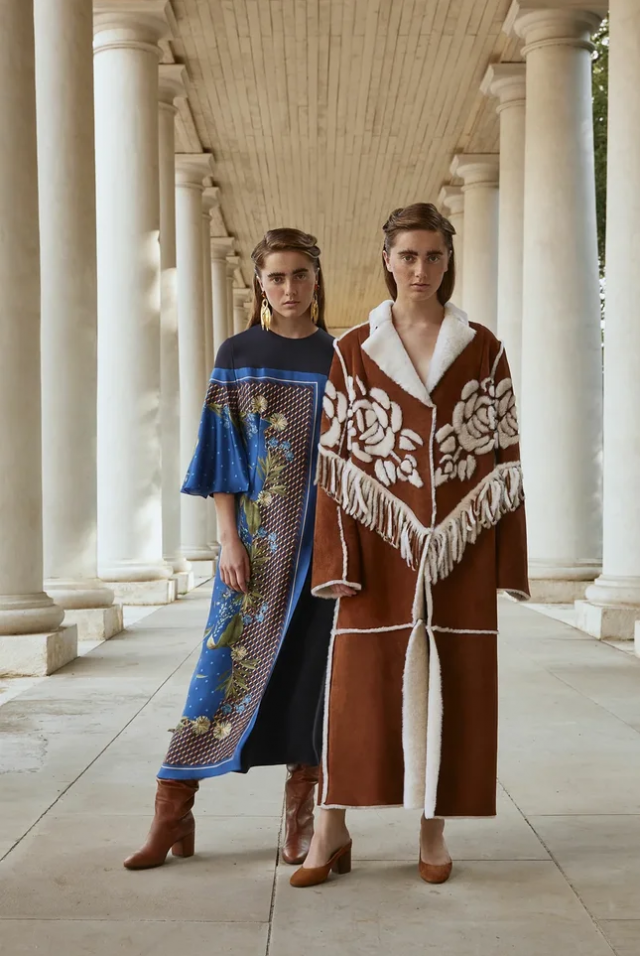 Photo: press service
The theme of the collection influenced the choice of fabrics: silk twill became one of the main ones - all scarves are made of it. Chiffon, organza, crepe de chine, linen with silk and mixed fabrics which are very comfortable for the off-season are also used.