On the evening of December 9, the Moschino Pre-Fall 2020 show was held in New York. In September, Jeremy Scott, creative director of the brand, announced the place he chose for the show - the New York Transit Museum in Brooklyn, in particular, one of the oldest metro cars.
"The subway's the quintessential New York backdrop", he said backstage, "plus, it's a mix of what I do: high/low, uptown/downtown."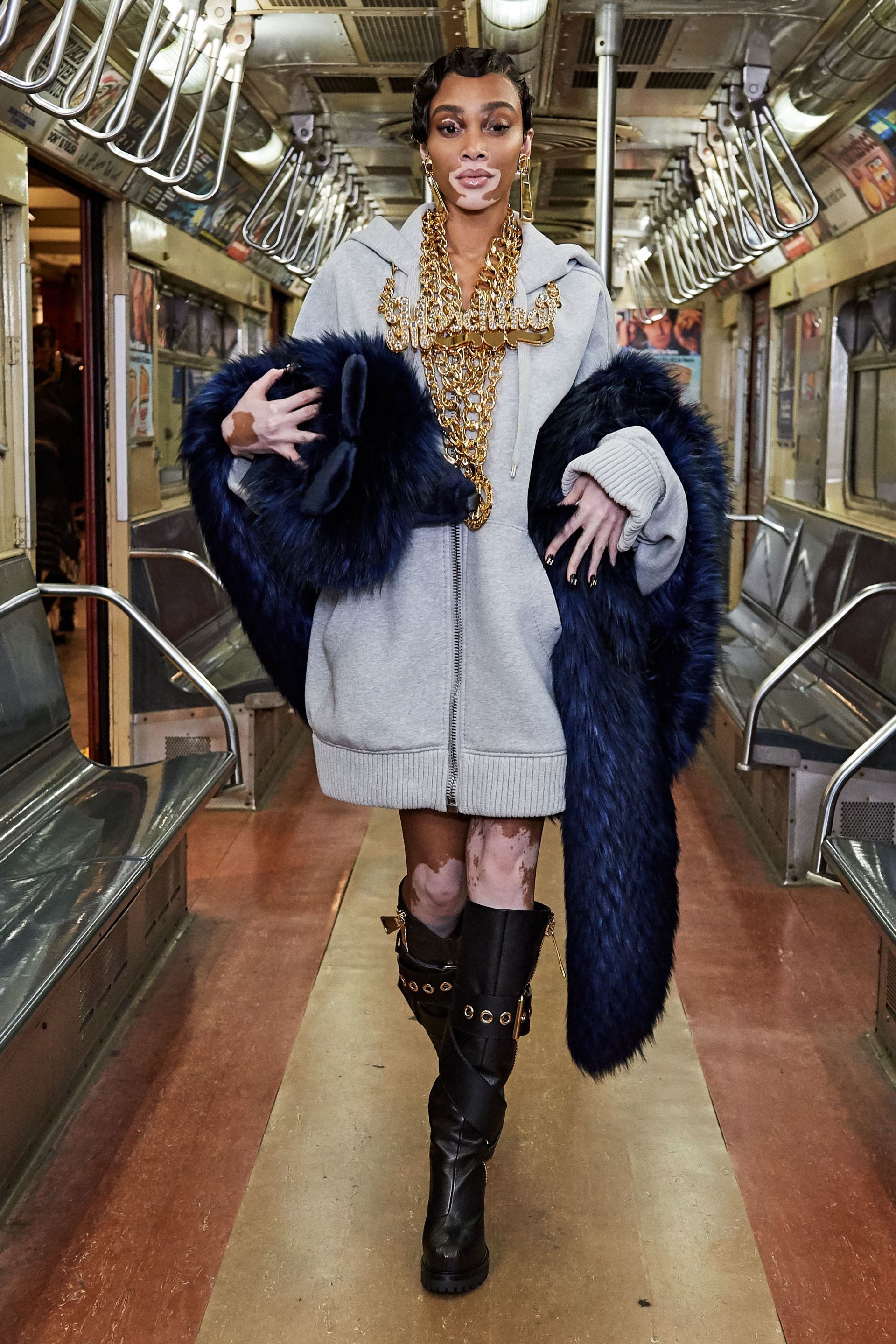 vogue.com/fashion-shows
The space between rows turned into a runway for models, and the audience was sitting right in the passenger seats. This is not the first time when designers are trying to master new urban spaces. For example, the Valentino brand shot its ad campaign with Naomi Campbell at the abandoned Bowery station in Manhattan, while Tom Ford presented his spring-summer 2020 line in subway.
Посмотреть эту публикацию в Instagram
Jeremy Scott said that when creating the collection, he was inspired by the images of people who visit the subway every day. "New York is the city that never sleeps. With that in mind, I wanted to offer a little bit of everything. A round-the-clock set of ensembles for city girls and guys who aren't afraid to go from the ballroom to the back room, then watch the sun come up over the East River." He adds: "There's nowhere else in the world where you get that kind of energy and magic!"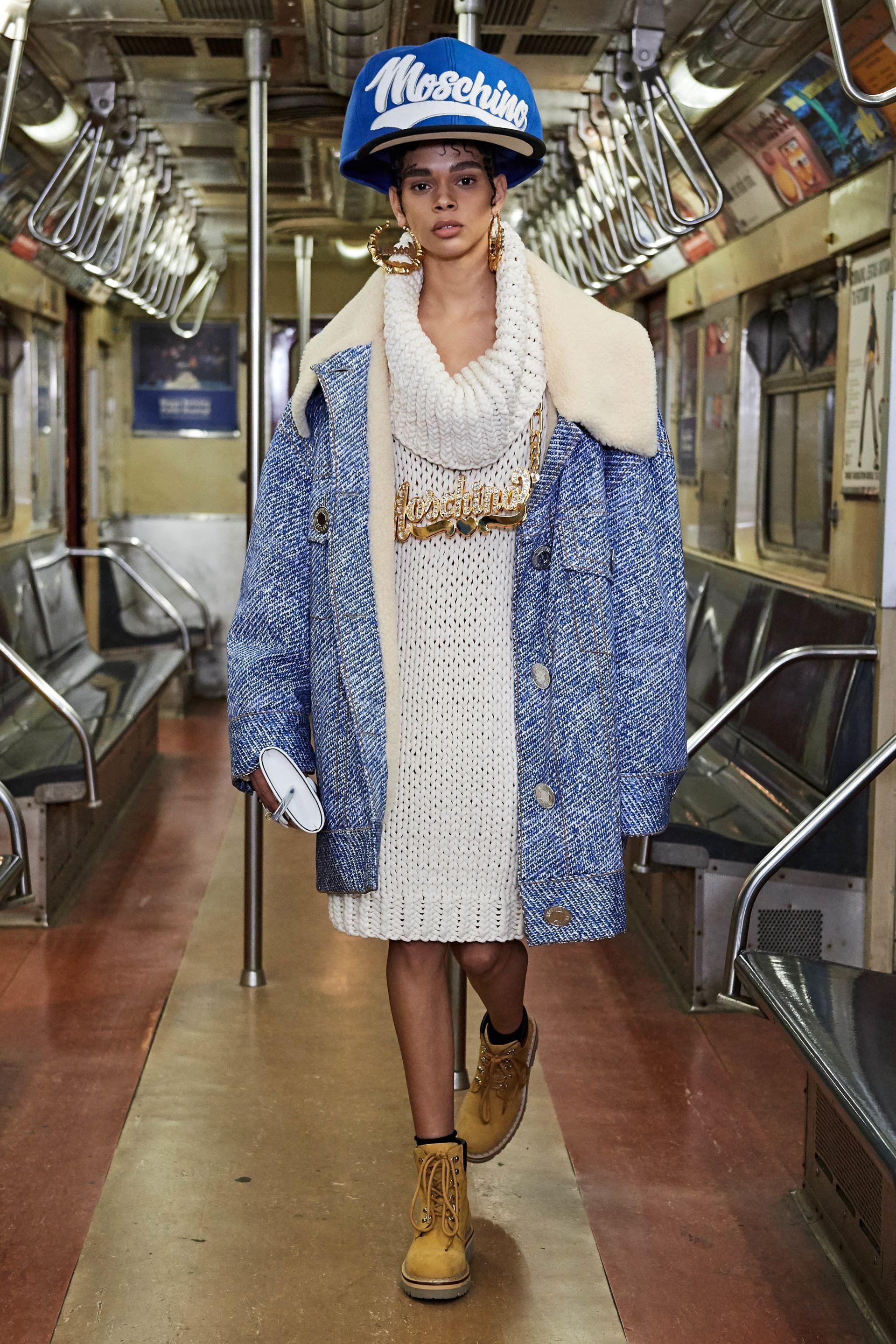 vogue.com/fashion-shows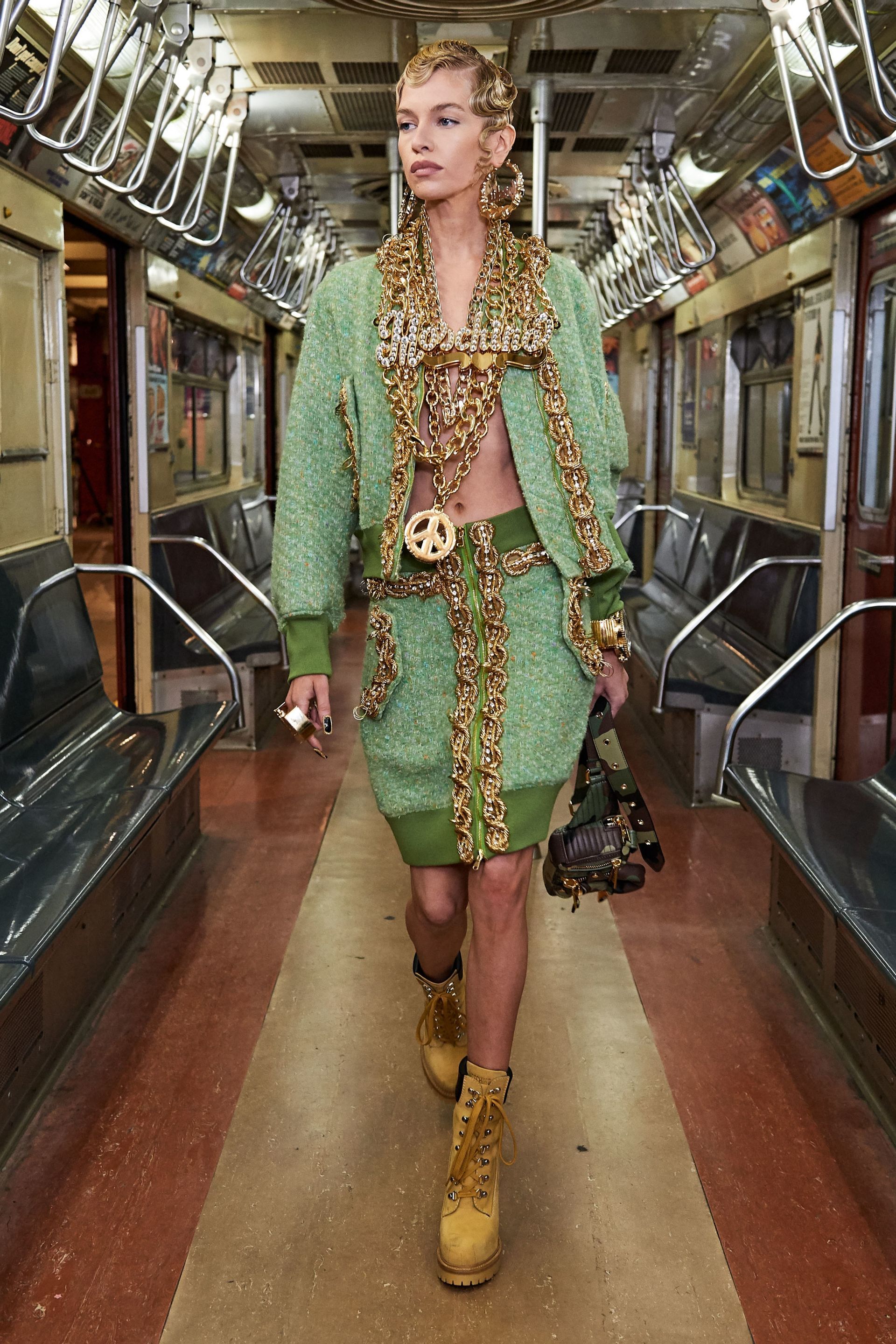 vogue.com/fashion-shows
The new collection includes both sports and elegant items from shapeless hoodies and oversized puffer jackets to floor-length cocktail dresses. Waist bags, massive gold chains and huge hats that seemed to have come down from Internet memes also impressed the audience.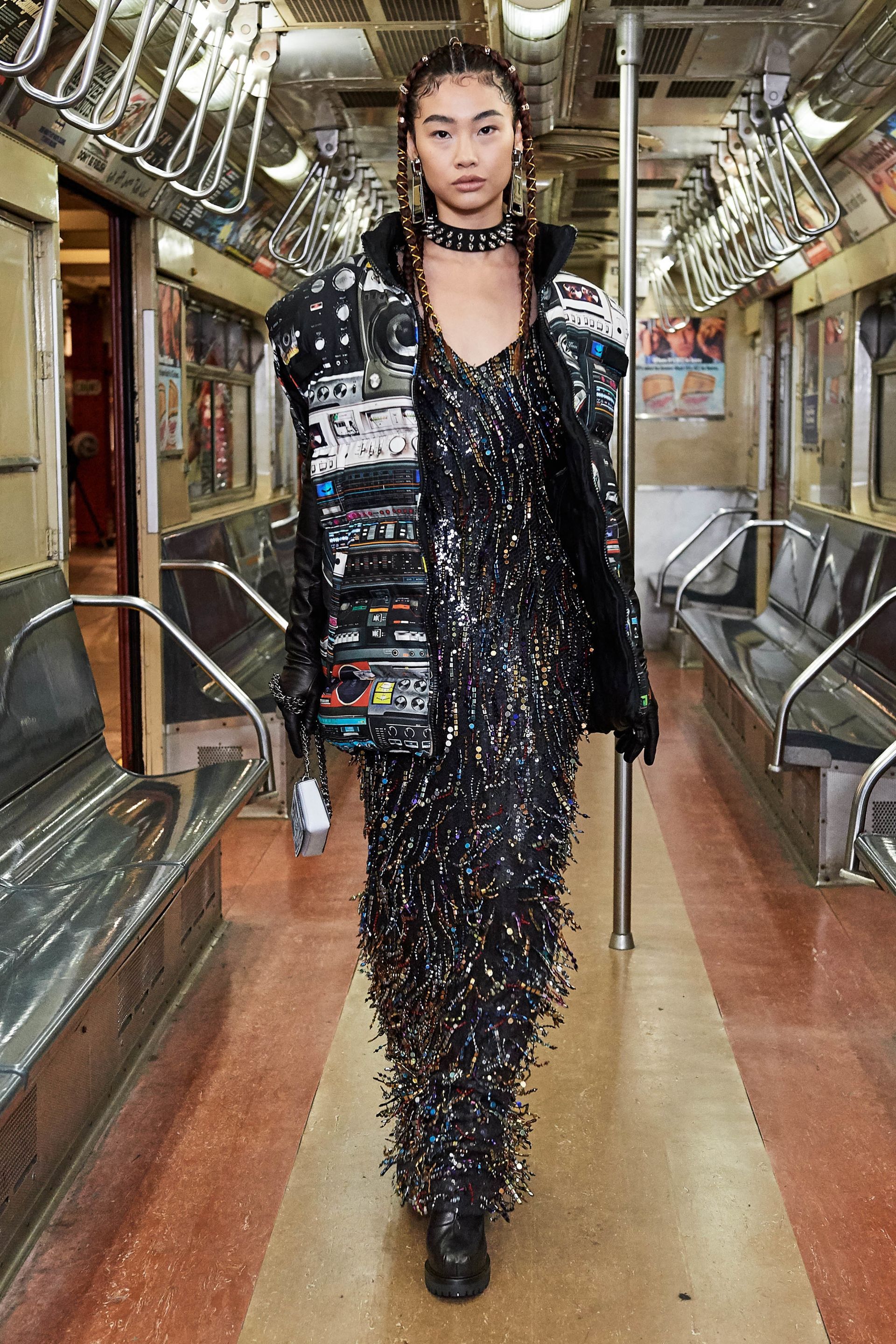 vogue.com/fashion-shows
The designer called the main idea of ​​the collection a combination of different styles and directions of fashion: street style, romance, grunge, mass market and couture. They complement each other in the same way that the individuality of each passenger of the New York subway complements the fashionable picture of the city. The show included not only a demonstration of the new collection, but also the Transit Museum tour and Showtime dancers' performance.
Посмотреть эту публикацию в Instagram
A giant red backpack caused the biggest excitement among the audience. It confirmed that the era of micro bags is gradually leaving and the period of fashion exaggeration begins.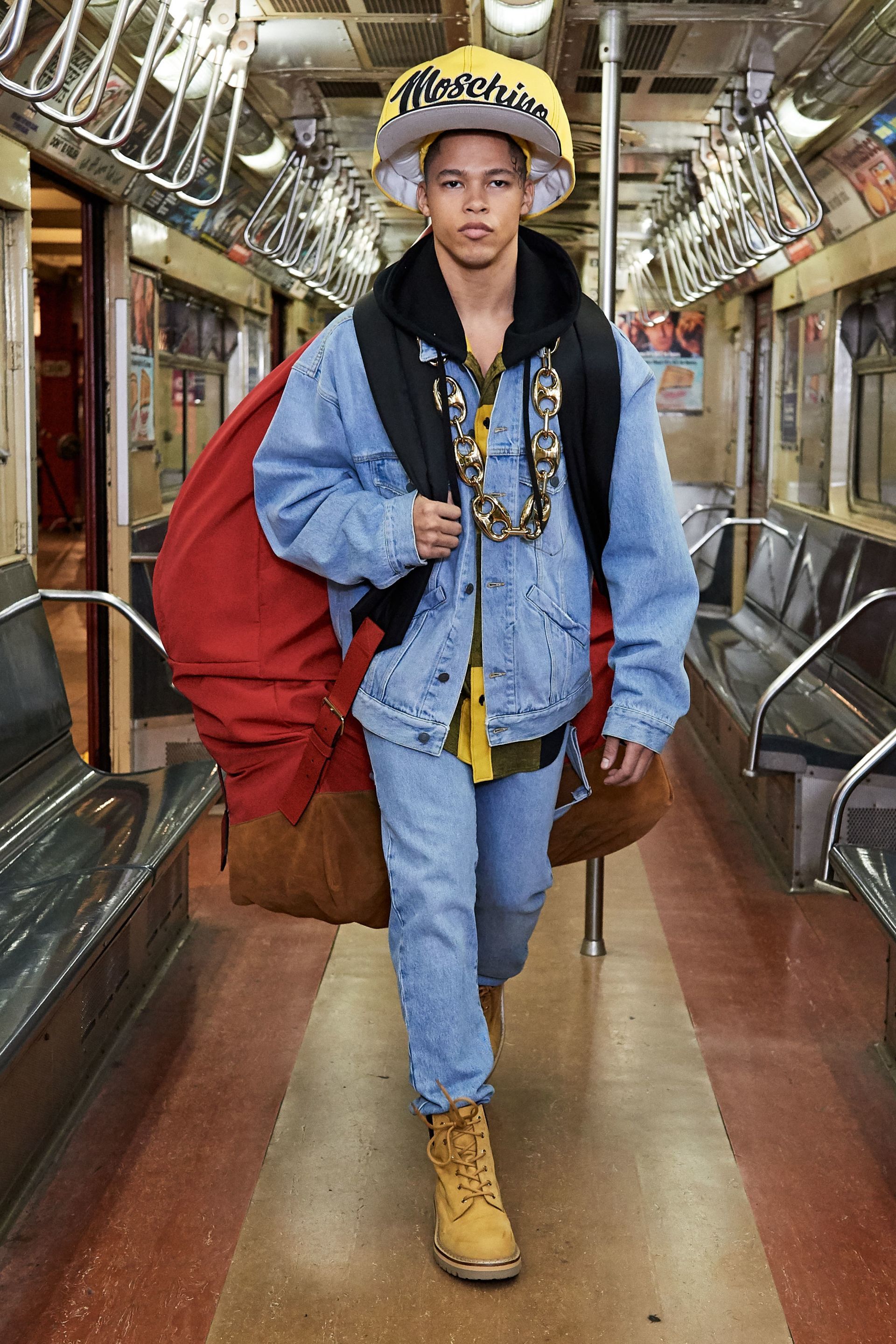 vogue.com/fashion-shows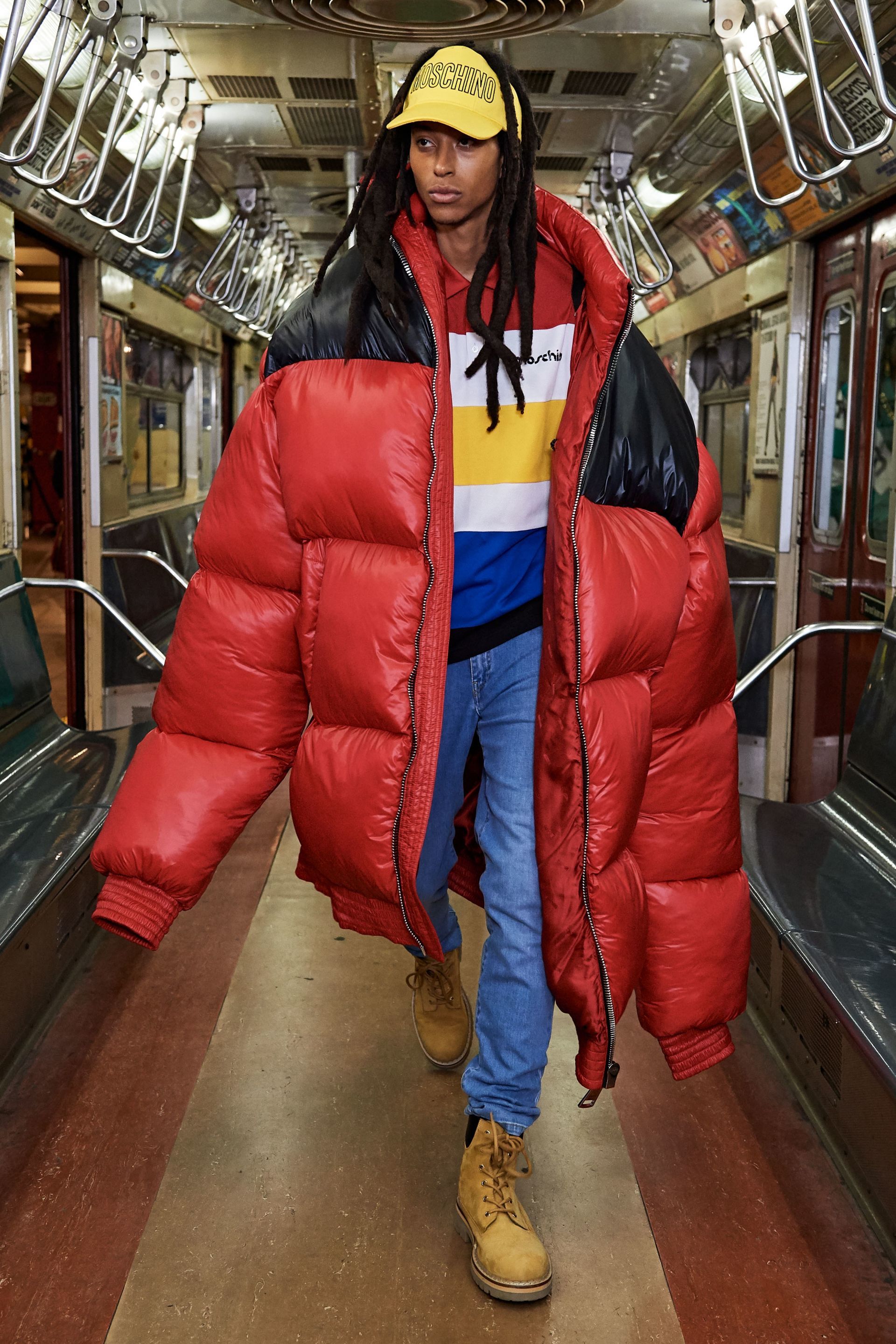 vogue.com/fashion-shows