The fashion show of Valentino couture collection was held in Beijing, in The Summer Imperial Palace. All the clothes in it were made specifically for Chinese buyers, combining the aesthetics of the Italian Renaissance and Chinese traditions. The idea to hold a show here is not accidental: the day before, the flagship brand boutique, aimed at representatives of the Z generation, was opened in the city.
The capsule collection was called Daydream. Sculptural cut, juicy colors from red and orange to gold and green, hyperbole, handmade embroidery, floral motifs and sparkle crystals – is the central theme of the entire collection.
Посмотреть эту публикацию в Instagram
All accents were in details, for example, in huge bows, flowers and crystals scattered in elaborate embroidery.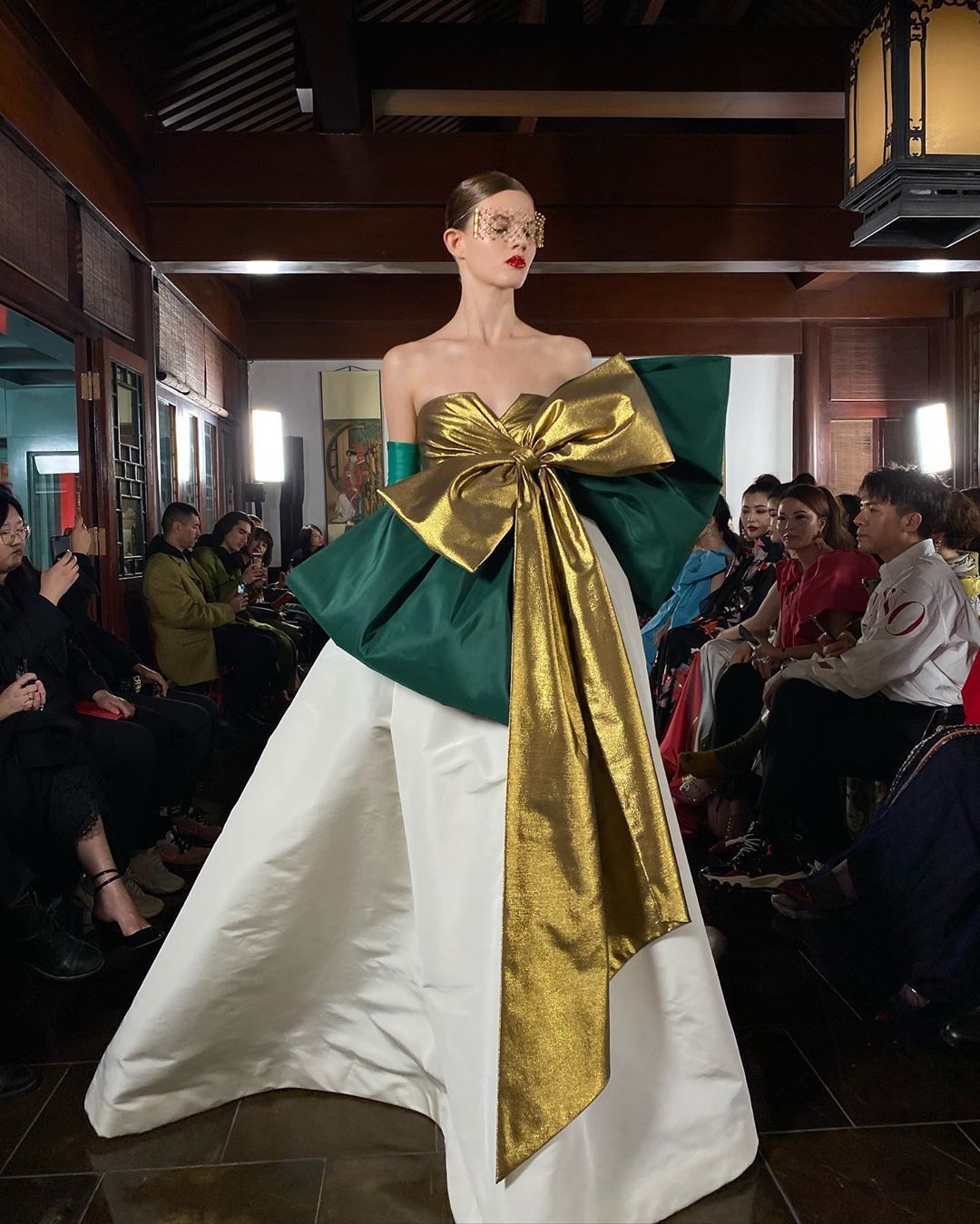 Photo: instagram.com/emilisindlev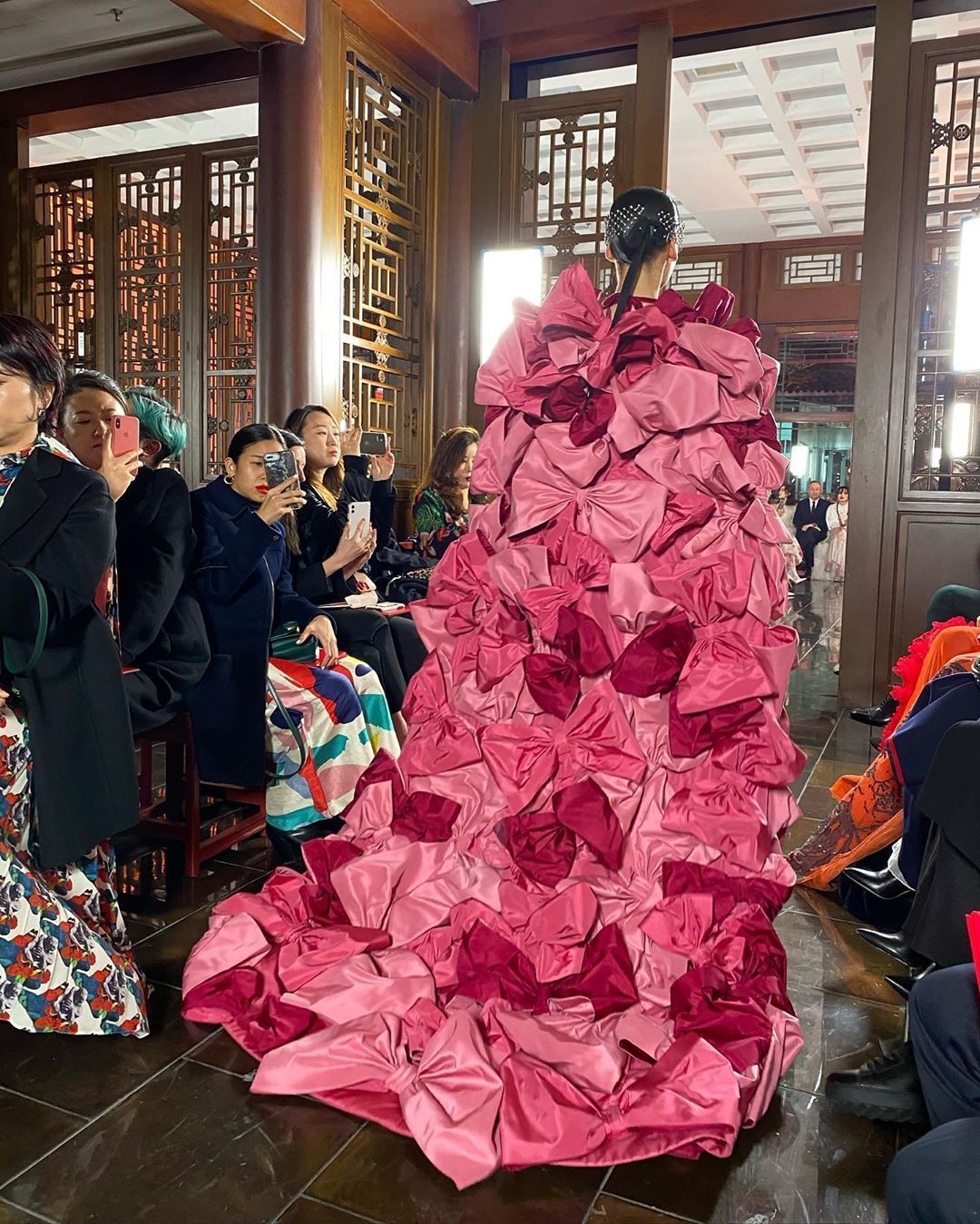 Photo: instagram.com/emilisindlev
"It takes inspiration from what I like: the Italian Renaissance. But I like to build a connection between that and imperial China. It's the same period, same moment, but different worlds. They work together in colours. It's like two worlds getting in touch for one night only", Pierpaolo Piccioli, creative director of Valentino said. "This place creates a totally different world where you've never been before. For me that means inclusivity: to work together and create new worlds made by different cultures that meet. To create something unique you didn't know before it happened. It's a surreal meeting of two cultures", he added.
Посмотреть эту публикацию в Instagram
Stylists managed to reflect the mood of the collection with the help of makeup. The show's make-up artist, the brilliant Pat Magrat, emphasized this fantastic mood of dreaming with the help of appropriate makeup, which was both dramatic and brilliant in every sense. The wide eye lines, shimmering lip gloss and glitter on his face looked dazzling together.
Посмотреть эту публикацию в Instagram
"I'm like Diana Vreeland, don't give them what they want, but I make them want what I want to give. Isn't it?", the designer joked. And it is worth noting, that the couture collection turned out just like that - very Italian, but with a local accent.