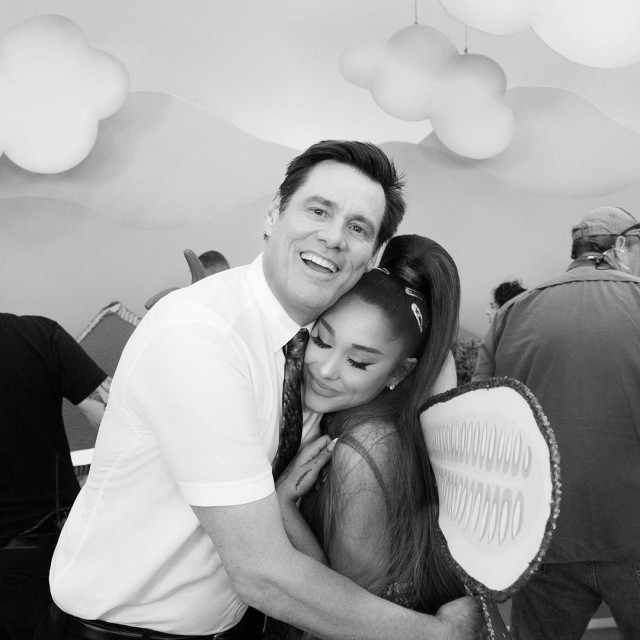 Instagram @arianagrande
Ariana Grande starred in the second season of the series "Just kidding" with Jim Carrey in the title role. The girl posted on Instagram a nice photo from the set and signed:
"There aren't words. I've been staring at my screen and no words do this moment justice. thankful for the most special experience of my life. Nothing is crazier than getting to work with and spend time with someone whom you've idolized and adored since before you could speak. Actually, what's even crazier is discovering that person to be more special and warm and generous in person than you ever could've imagined. I get to make a tiny appearance on the hilarious and deeply moving show Kidding next season. This was a DREAM of an experience. Thank you thank you thank you Jim and thank you Dave for having me. I have so much more to say but words actually can't .... cover it".
The singer not only worked with Jim Carrey on the same platform, but also made close friends with him. Prior to that, Jim has repeatedly supported Ariana Grande on Twitter. The singer even has a tattoo with a quote from the character Jim from the Truman Show.
Recall that Ariana Grande has already tried herself as an actress in the sitcom from Nickelodeon and The Scream Queen, where she was killed in the very first episode. However, now Ariana chose the task more seriously.