An artist from Spain, known by the pseudonym Helen Morgun, paints Hollywood celebrities in the images of classic Disney characters. The result turns out so beautiful and unusual, that now her subscribers demand to shoot Lady Gaga, Rihanna and many other stars in future remakes.
Helen portrayed the French actress Eva Green in the role of Maleficent, and it turned out that Eva would have been worth no less than Angelina Jolie in the role of the famous villain.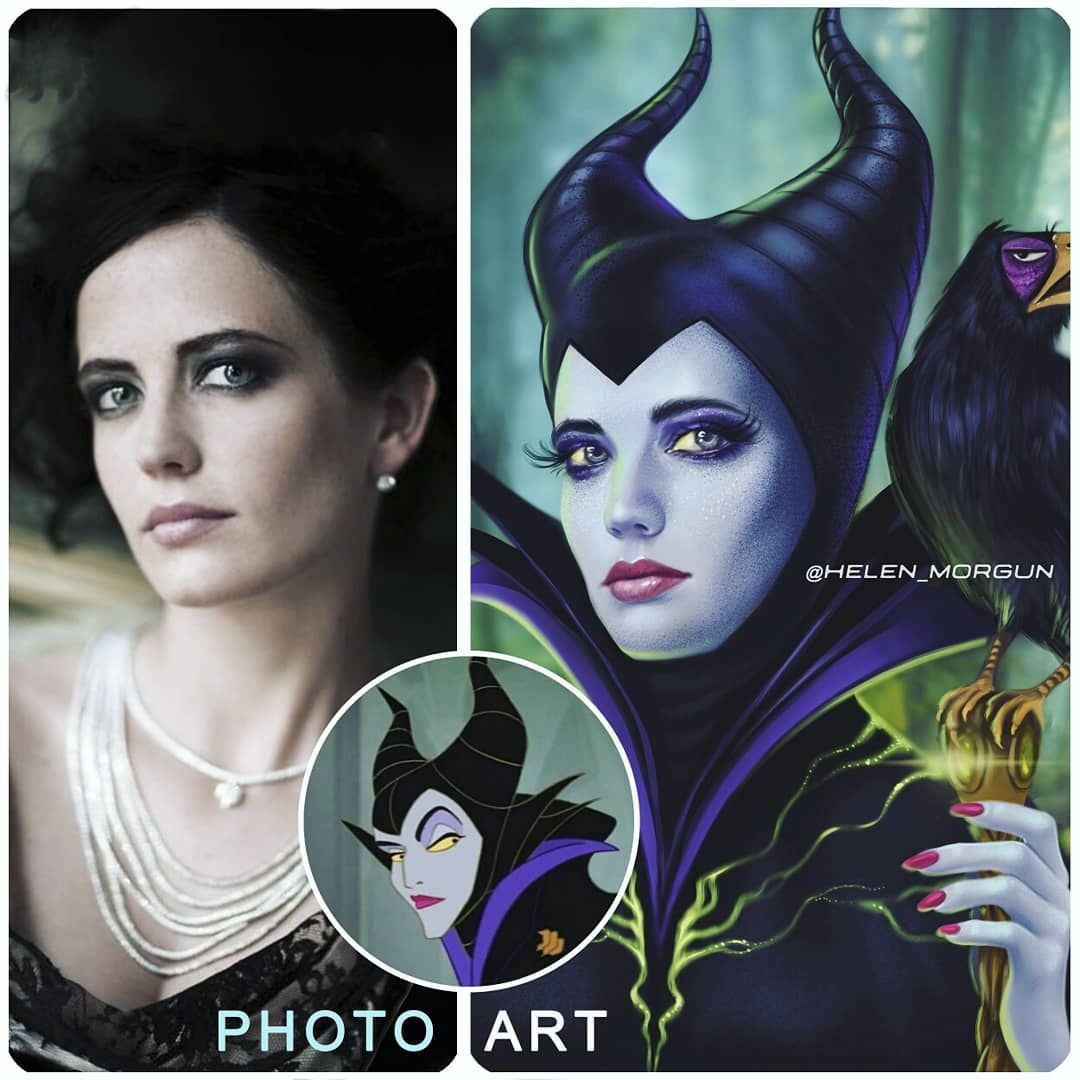 instagram.com/helen_morgun/
Lady Gaga, for example, got the role of Ursula from The Little Mermaid. However, it is worth noting that in this role Gaga doesn't look intimidating, but very cute.
Посмотреть эту публикацию в Instagram
The unexpected role went to Emma Stone: Morgan portrayed a girl in the image of Cruella De Ville! Although it's hard to imagine nice Emma as the Dalmatian puppies' kidnapper, the drawing turned out to be very beautiful.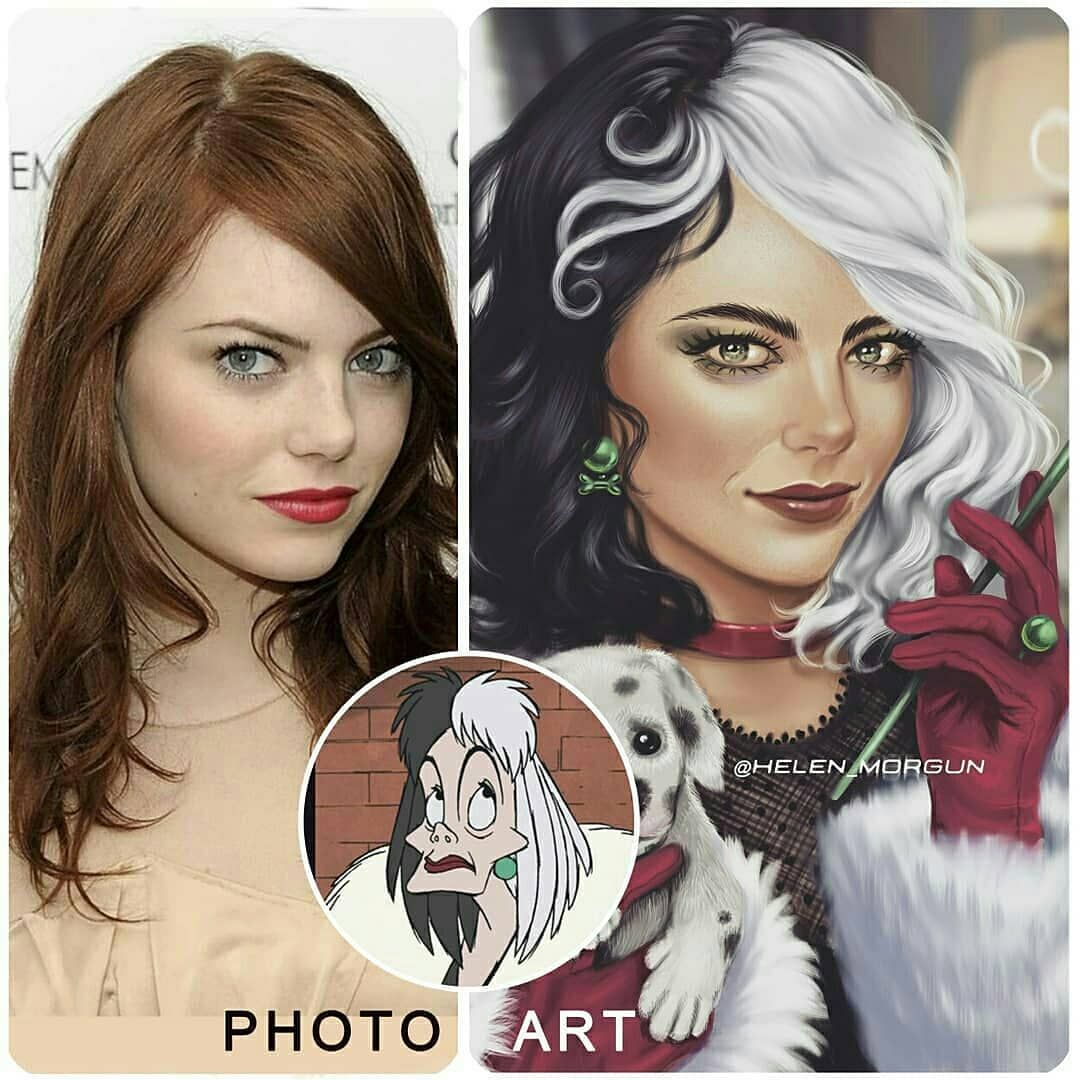 instagram.com/helen_morgun/
The actor, known for his role as Loki in the Marvel Universe, looks perfect in the image of another no less memorable villain - Hades from the cartoon Hercules.
Посмотреть эту публикацию в Instagram
Here comes gorgeous Salma Hayek, who can be easily imagined as Mother Gothel - the villains from Tangled.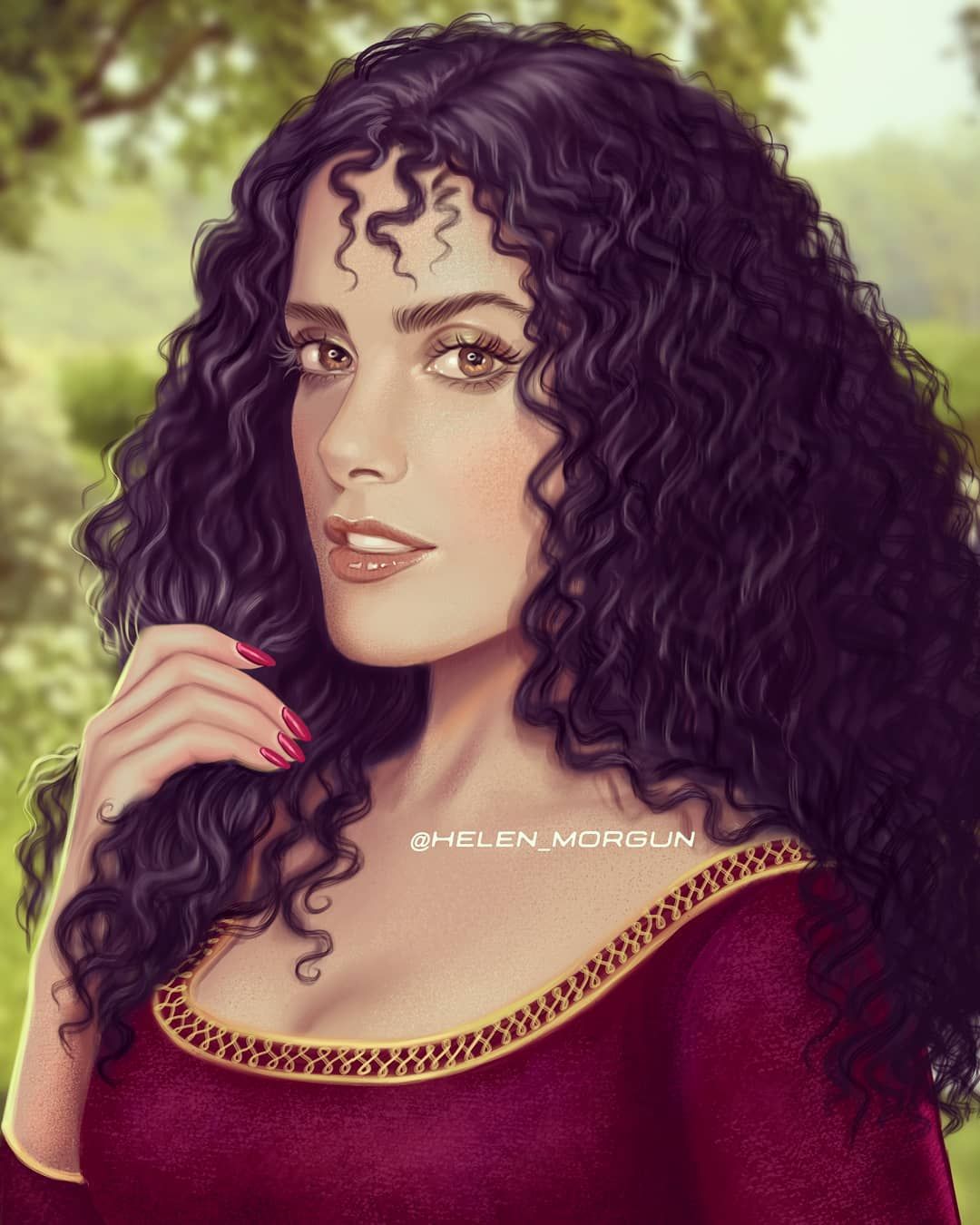 instagram.com/helen_morgun/