Despite the fact that officially Halloween is celebrated only on October 31, many stars have already managed to hang out at themed parties. We'll just have to wait for the Queen of costumes Heidi Klum's party-while she only intrigues fans, every day posting on Instagram photos in different looks. Let's see what outfits celebrities chose this year and who impressed us most of all.
Demi Lovato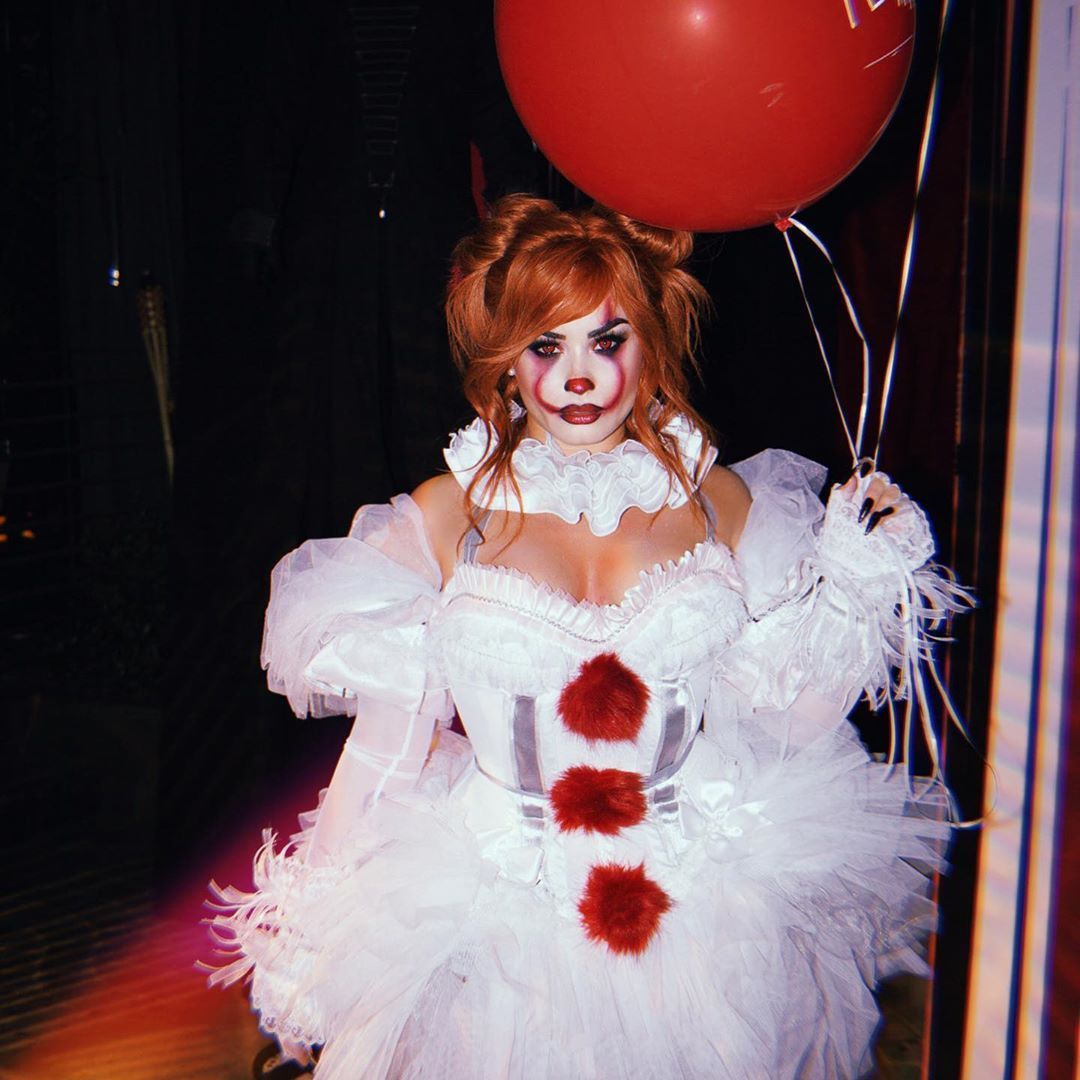 instagram.com/ddlovato
Singer Demi Lovato decided to support this year's Halloween trend and chose a Pennywise clown costume from the film "It", the sequel of which was released in September. Demi didn't repeat the image exactly as in the film adaptation, but preferred to add sexiness to it. She wore a white dress that highlighted her prominent breasts, adorned it with playful red pom-poms, and applied a famous clown smile to her face as a make-up. In this image, the singer visited Paris Hilton's party, which was also attended by many other star guests.
Cardi B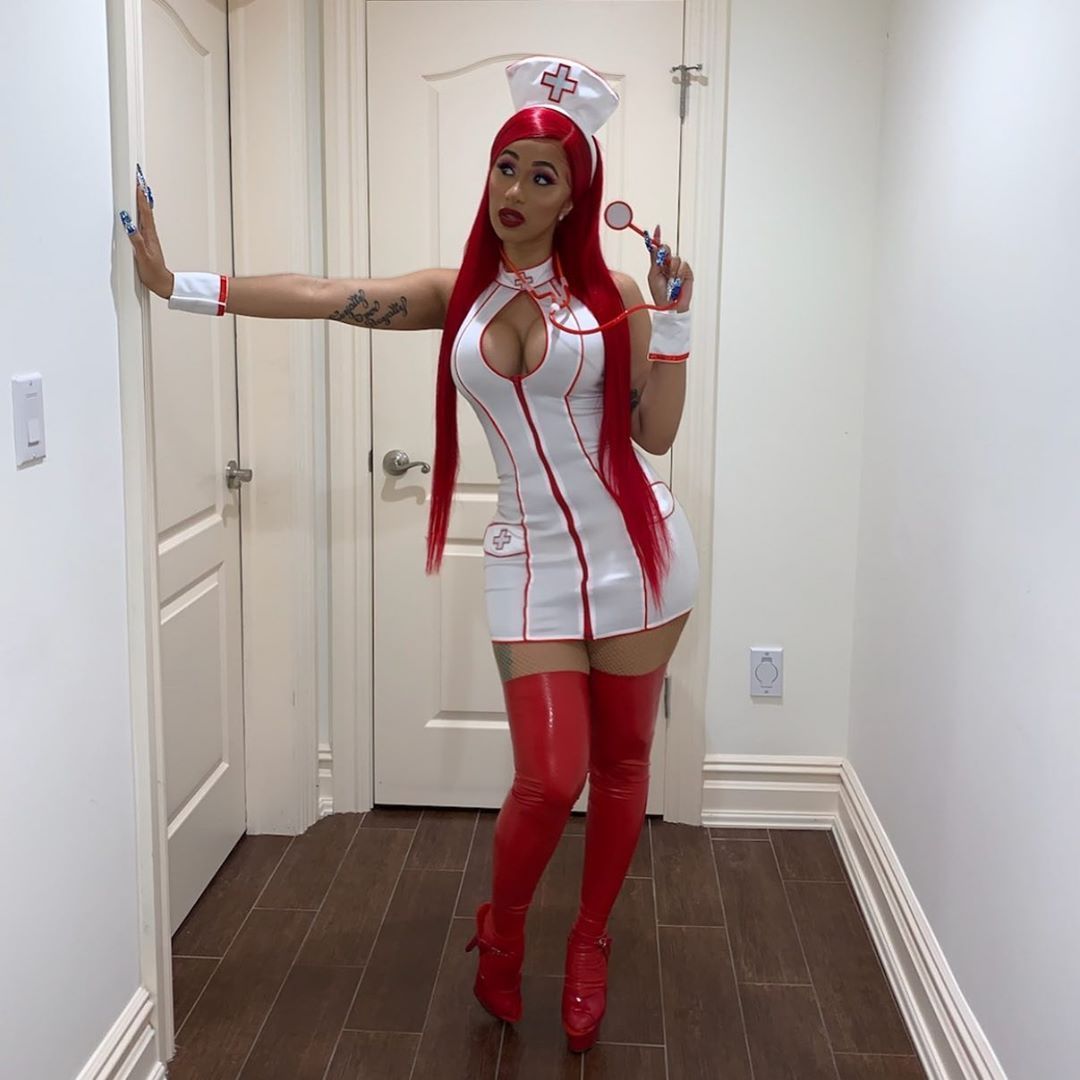 instagram.com/iamcardib
Hip-hop artist Cardi B unveiled her costume at her husband's (rapper Offset) concert last Friday. She decided not to experiment much with the look and chose the outfit of a seductive nurse, which for many years has already become a classic. The singer wore an extra-short white dress with a low neckline, fishnet stockings and red patent boots. She hadn't forgotten the real trappings of a nurse either, and hung a stethoscope around her neck.
Rumer Willis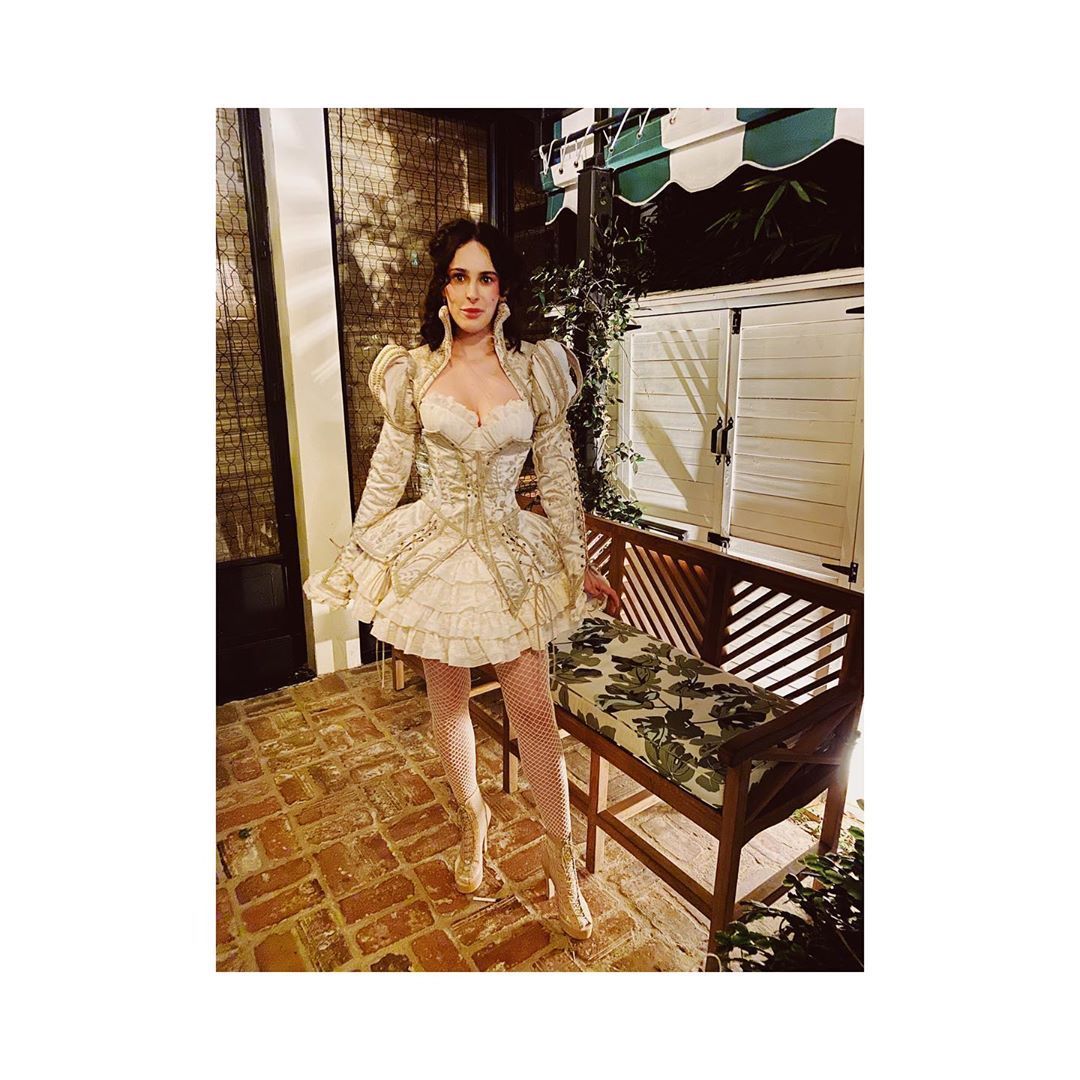 instagram.com/rumerwillis
The daughter of Demi Moore and Bruce Willis, Rumer, came to a private party in Hollywood in the outfit of the last French Queen Marie Antoinette. The actress combined 18th-century French chic with modernity, wearing a short dress with a corset, white fishnet tights and lace-up high-heeled ankle boots. Rumer hadn't forgotten about her traditional hair and makeup – a bright blush on her pale skin.
Bella Thorne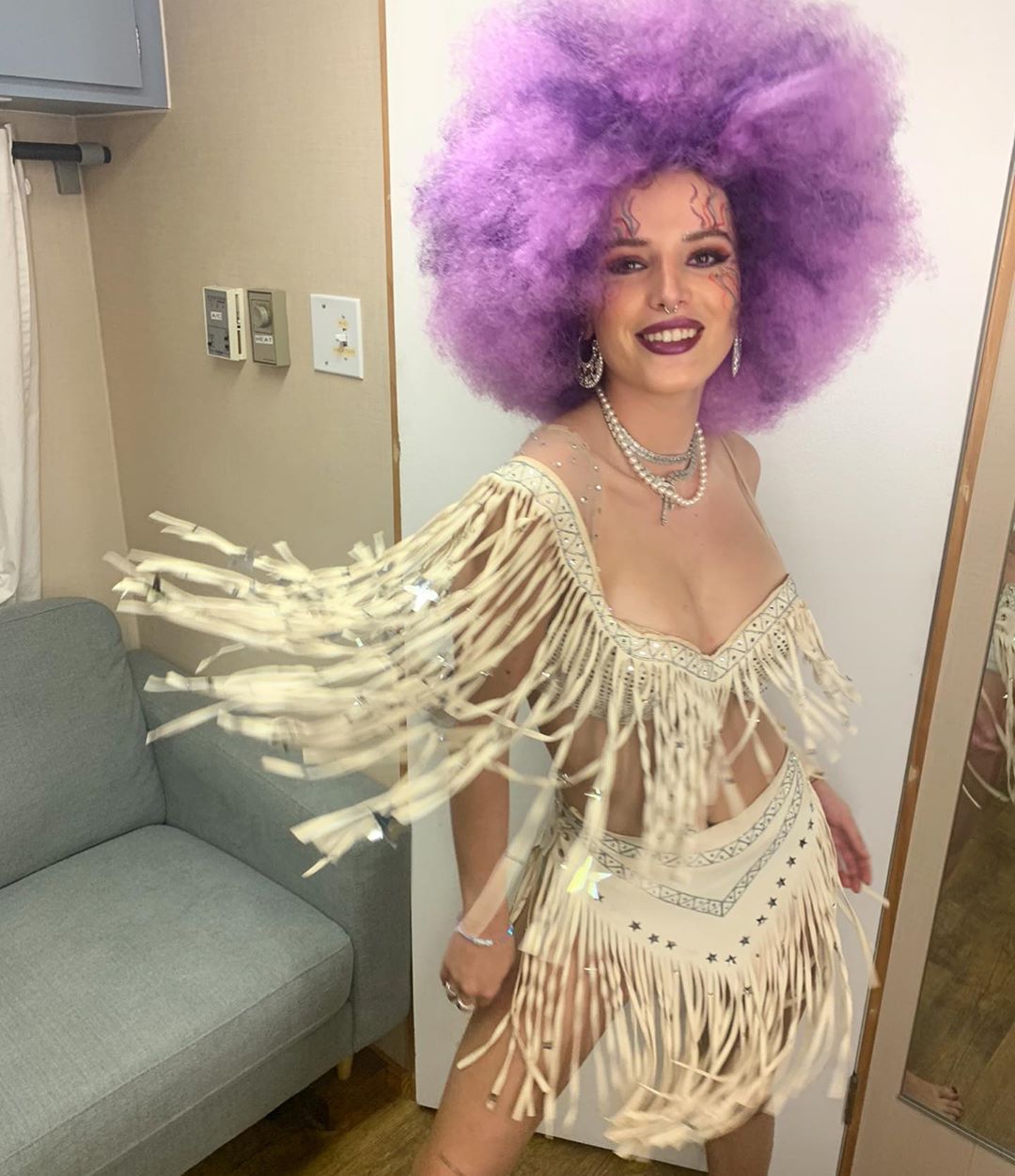 instagram.com/bellathorne
Actress Bella Thorne decided not to scare fans with creepy images and dressed up as the disco Queen of the 80's. She wore a voluminous purple afro wig and a beige fringed suit. Bella accessorised her outfit with large accessories and accentuated her make-up with dark plum lipstick.
Paris Hilton
This weekend glamorous diva Paris Hilton managed not only to attend several parties of her friends, but also to arrange her own. She dedicated the event to the release of the new fragrance Electrify. Paris greeted guests in the image of a warrior woman with a sword. She wore a white short dress, decorated with gold embroidery and details resembling armor, ared cloak was fluttering behind the socialite's back. She has already posted a video on Instagram, in which she showed the guests of her party.
Kate Beckinsale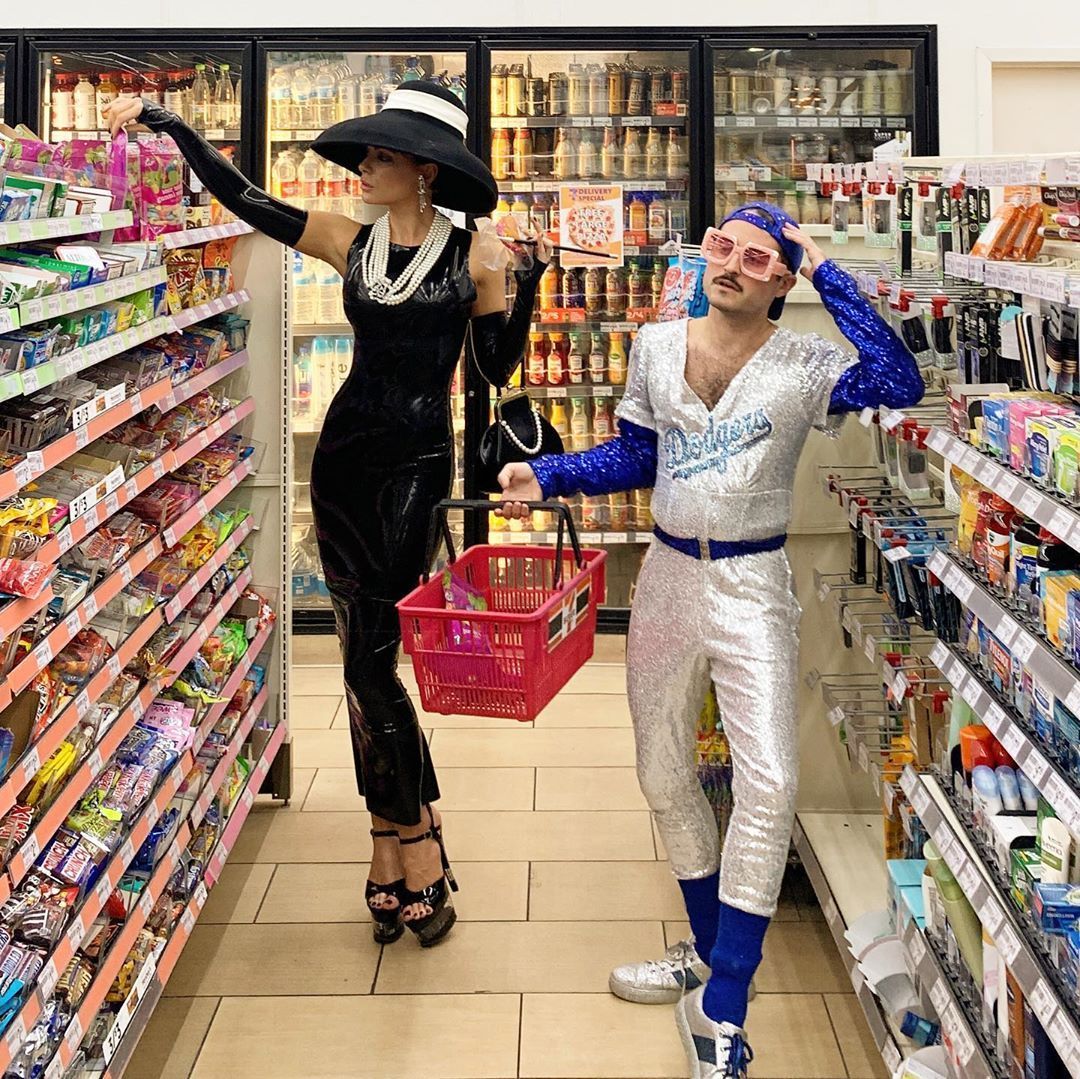 instagram.com/katebeckinsale
Actress Kate Beckinsale and her boyfriend Jonathan Voluck walked to the nearest supermarket in the images of Audrey Hepburn from the film "Breakfast at Tiffany's" and singer Elton John. She took a photo with a grocery basket on the background of counters with sweets-probably, she chose sweets that will be distributed to children.
Asa Gonzalez
instagram.com/larevistabreak_
Mexican singer Asa Gonzalez also follows the trends of this fall and chooses the most recognizable images. For Halloween, she dressed up as Maleficent-an evil witch, the role of which was played by Angelina Jolie. The film has just been released, and those who want to wear a black long dress and try on beautiful horns are so many.
Jessica Biel and Justin Timberlake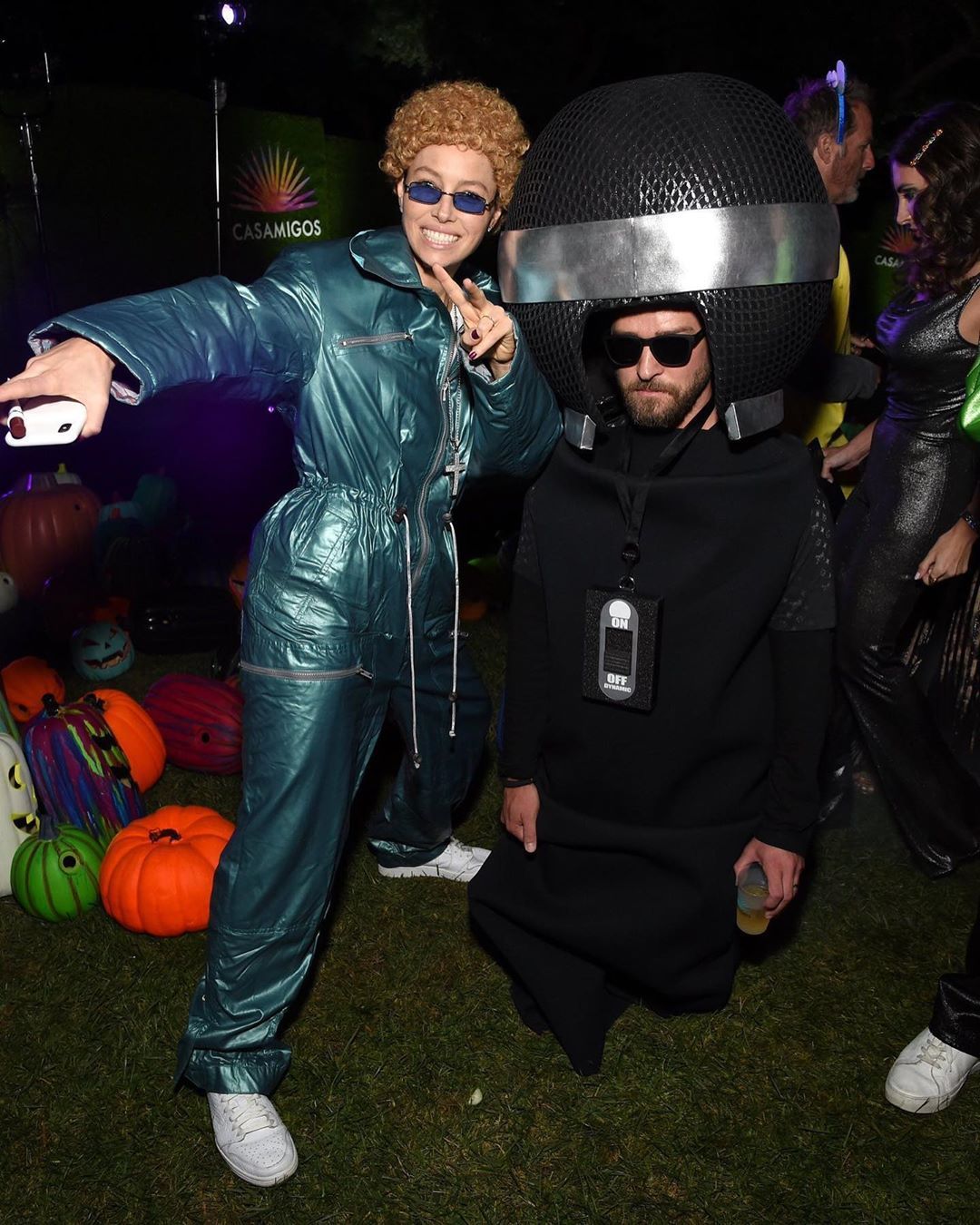 instagram.com/jessicabiel
Singer Justin Timberlake decided to remember his youth in the company of his wife Jessica Biel and dressed up in the stage costume of the boy band 'N Sync, with whom he performed in the early 2000's. Jessica wore a shiny turquoise jumpsuit and a short curly wig-the image of Timberlake at the beginning of his career. And Justin himself chose a suit of a huge microphone with an on-off button.
Cindy Crawford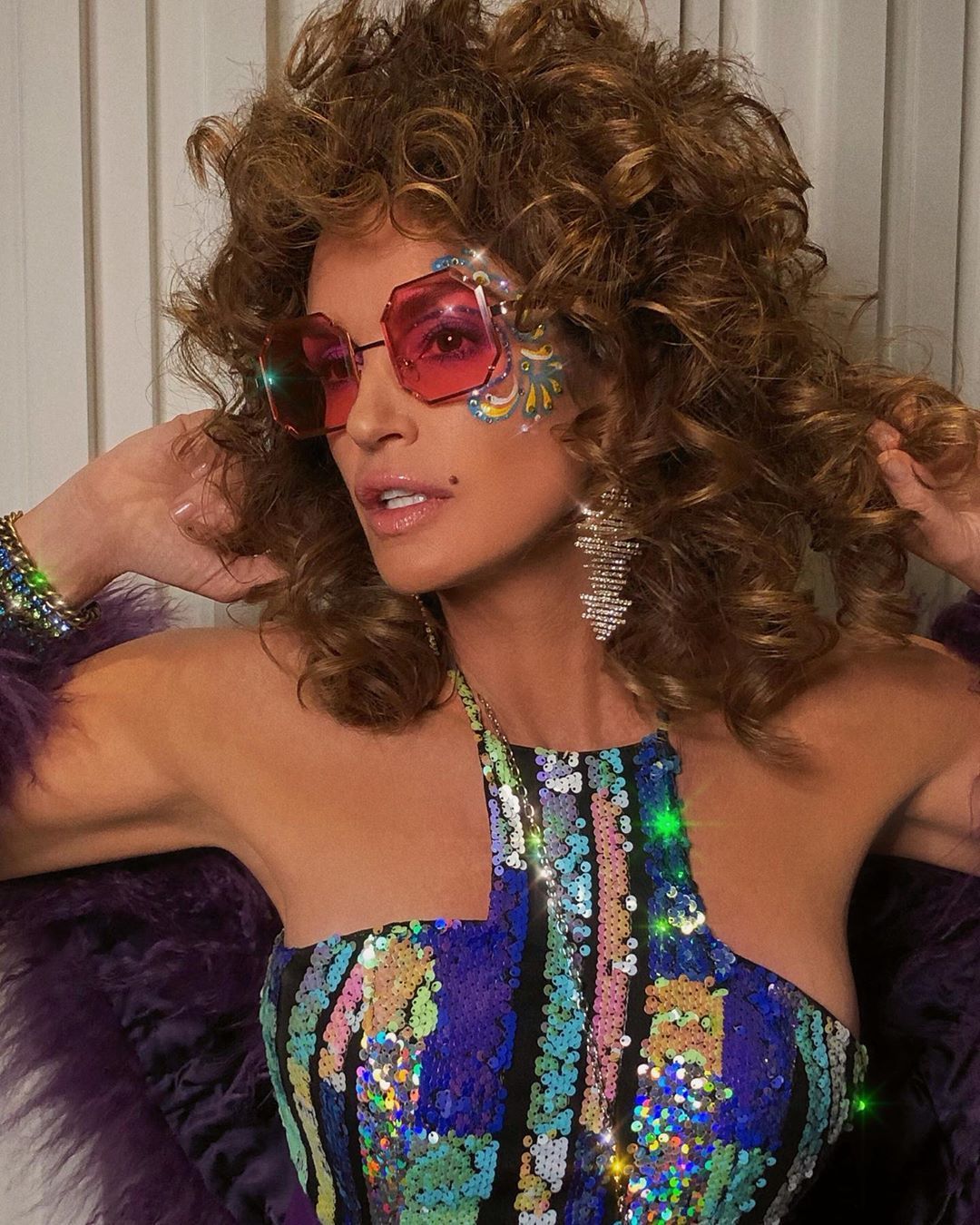 instagram.com/cindycrawford
Supermodel Cindy Crawford decided to turn to the past for inspiration, too and came to the brand tequila Casamigos party in the image of the disco Queen of the 60's. She wore a long multi-coloured dress with sequins, large pink glasses and a fluffy wig.
Heidi Klum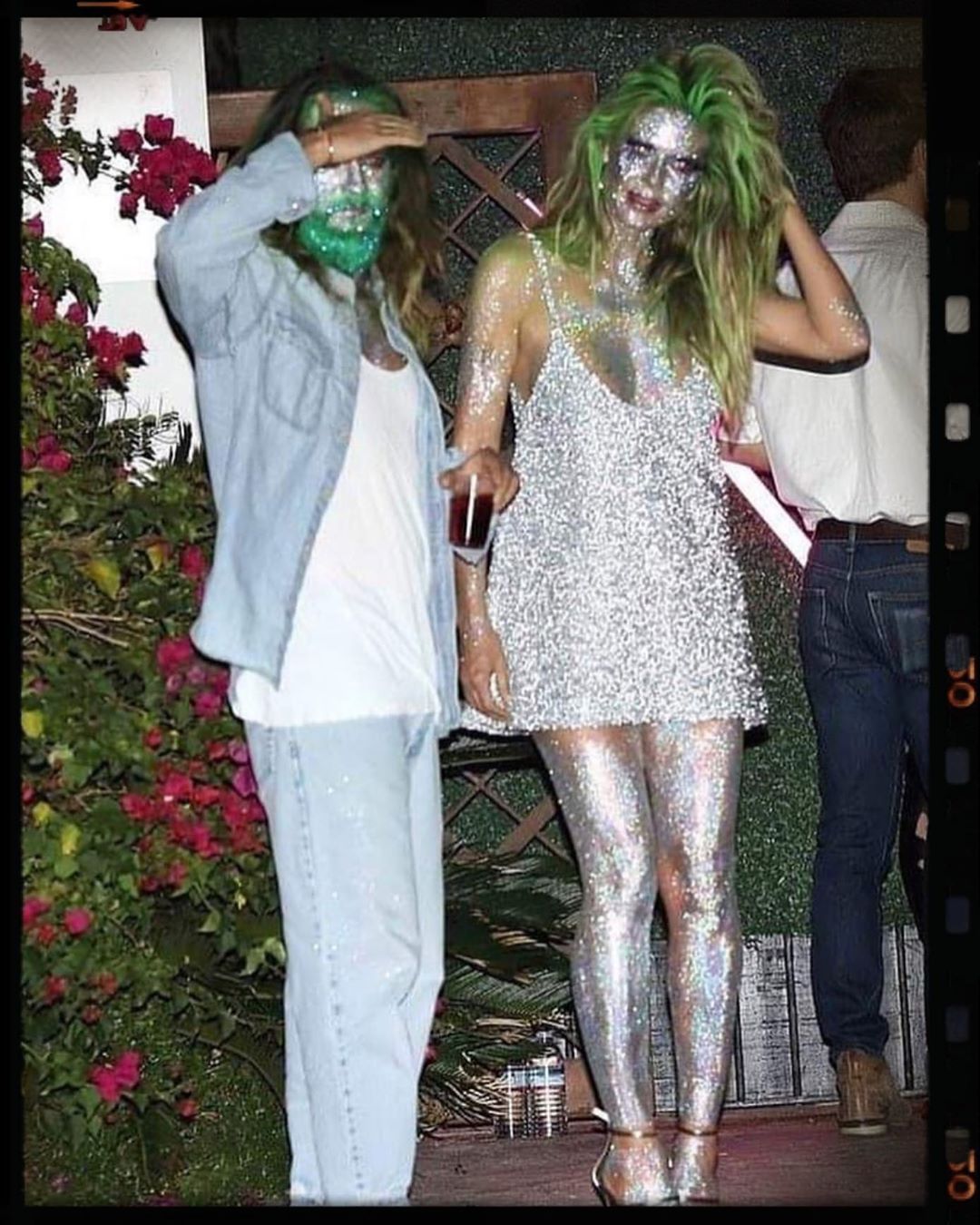 instagram.com/heidiklum
Heidi Klum is hiding all the details of her Halloween party, but she has already managed to visit one. The model came to the party with her husband, singer Tom Kaulitz. Lovers didn't come up with complex costumes and smeared with sequins from head to toe. Heidi wrote: "We are fireworks!" It seems that's how she tried to describe the euphoria in which the newly-weds are.