Supermodel Heidi Klum is very responsible about choosing costumes for Halloween. She is the real Queen of this holiday. Every year Heidi throws a party to which she invites all her friends-tonight it was the 20th anniversary time. All of Klum's outfits are grandiose pieces of art, worked on by a whole team of make-up artists and costumers. At past parties, she was Princess Fiona, a multi-armed Indian goddess and a butterfly with three meters wingspan.
This time the model kept the intrigue until the last moment and didn't give fans a single hint of her future image. During this long wait she made them a luxurious gift. The process of Heidi's transformation in cyberpunk zombies could be seen by all comers absolutely free. A model applied makeup behind the glass window of the Amazon Store in New York, and viewers and photographers could look at it from the outside. The star also constantly updated her Instagram and gradually posted new photos and videos.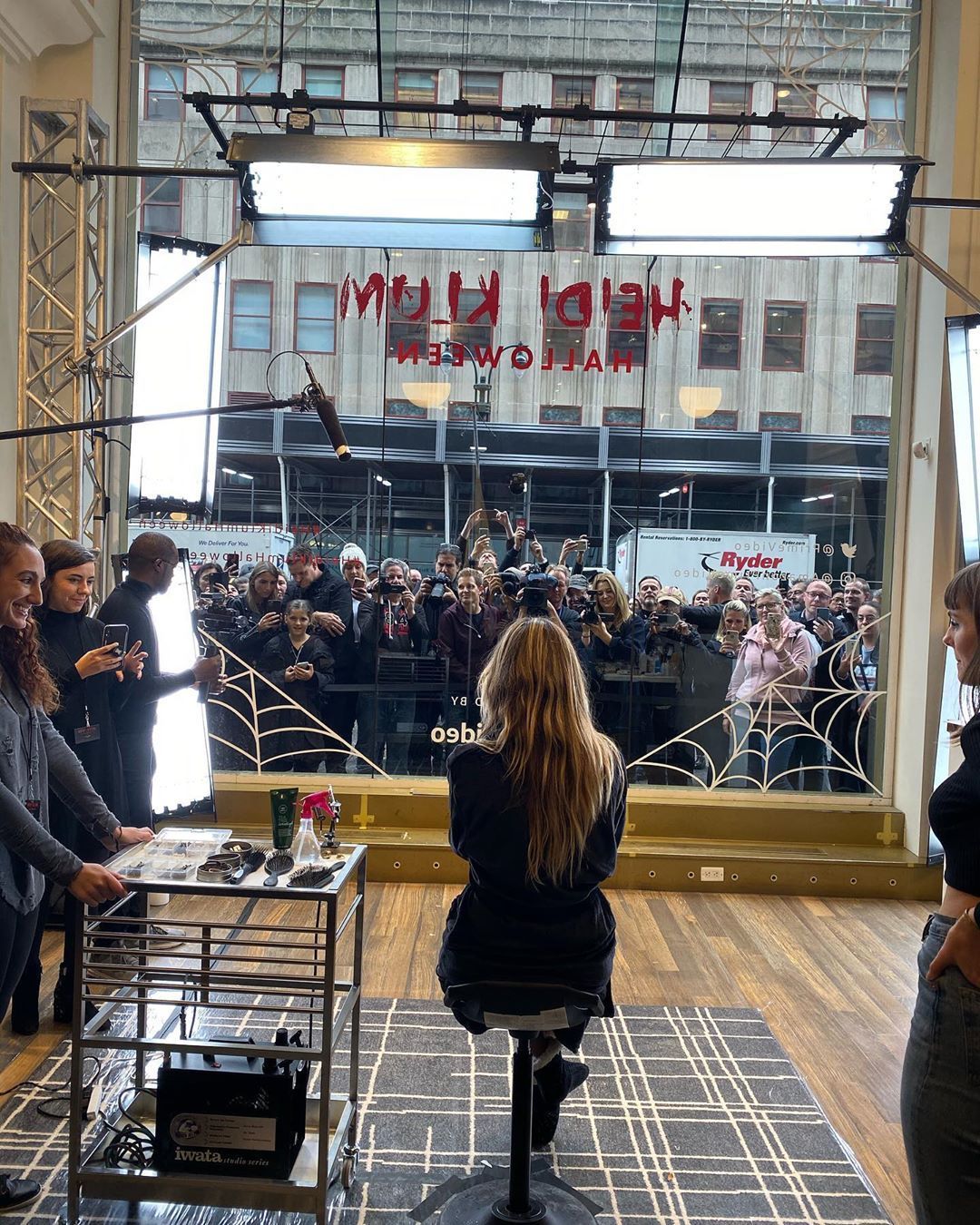 instagram.com/heidiklum
The process was so long and difficult that the team was interrupted several times for a lunch break, and you could notice a huge number of cups of coffee on the table with cosmetics. At the end of the day, the intrigue was revealed – this year Heidi Klum became a cyberpunk zombie, and it took about 14 hours to reincarnate.
Посмотреть эту публикацию в Instagram
Fans began to express their assumptions about the costume a few days before the holiday: someone decided that the model would be the Hulk, and someone thought that she would dedicate her image to the series "Game of Thrones" and become, for example, a White Walker. But Heidi chose a completely new and creepy image-a zombie, from the body of which wires and electronic devices sticking out. Her husband, Tom Kaulitz, supported his wife and dressed up as a dead astronaut.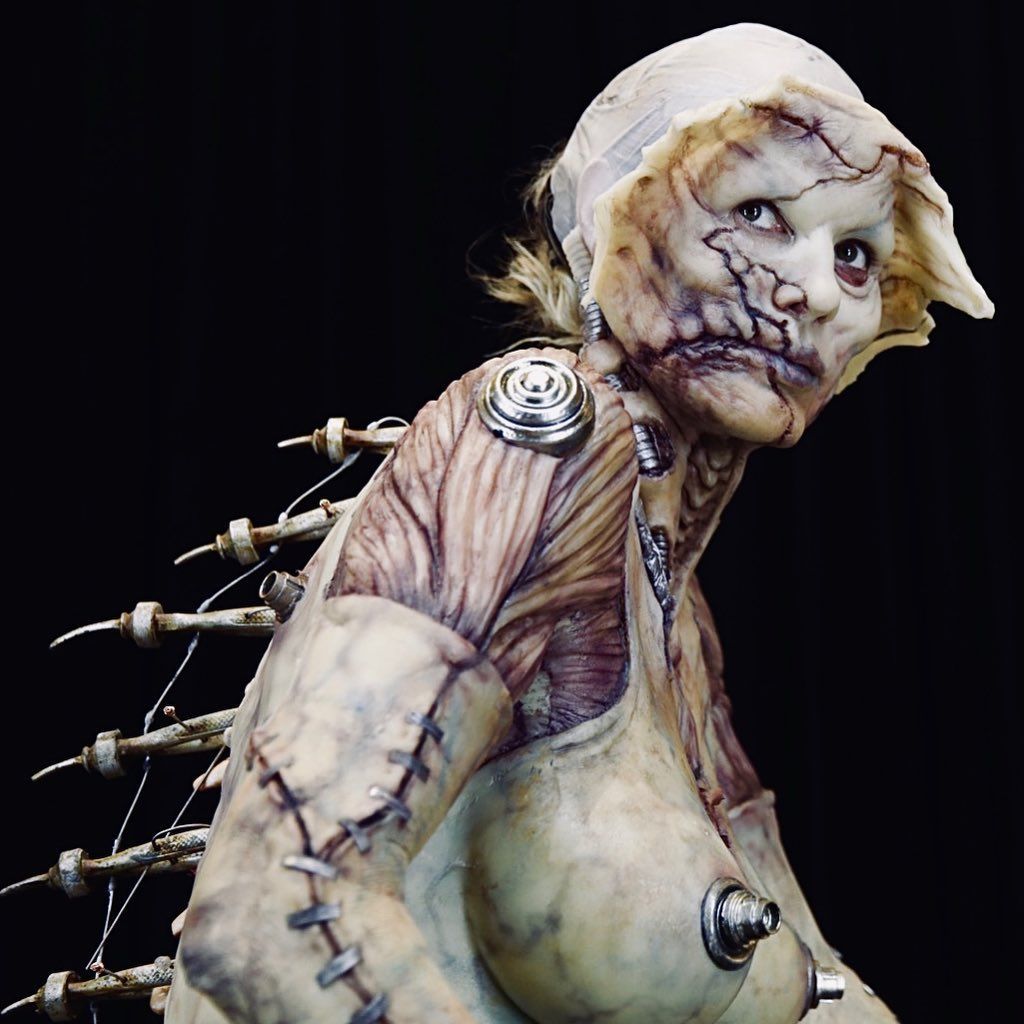 instagram.com/heidiklum
It seems this outfit has become one of the most difficult in Heidi's Halloween career – it is entirely made up of silicone, latex and metal parts. The whole structure was put on by several people in parts, and then the make-up artists drew small details on it. It was difficult for the star to move, but Heidi once again confirmed the title of Queen of costumes. This year, she decided not to transform in fairy-tale characters and supported the widespread idea of digitalization of the world. In her way, she metaphorically showed how the modern people's lives depend on different gadgets.
At the anniversary party, Heidi remembered all the costumes of the past years - she decorated the birthday cake by their small figures. The cake in the form of a coffin was also very remarkable.
Посмотреть эту публикацию в Instagram