Thanksgiving, celebrated in America on the last Thursday of November, is a national holiday that gives an official start to the Christmas season. This evening, it is customary to gather with family and close friends, set a generous table and bake a whole turkey in the oven. We found out how famous people celebrated Thanksgiving this year, and for what they are really ready to thank.
Kim Kardashian posted a photo of her children and husband and wrote that this was the best gift she ever got.
Посмотреть эту публикацию в Instagram
Jennifer Lopez and Alex Rodriguez absolutely agree with the reality star - the lovers made a gala dinner and spent the evening with their family.
Посмотреть эту публикацию в Instagram
Singer Madonna posted a photo of her children and her beloved dog and wrote that her only desire was world peace.
Посмотреть эту публикацию в Instagram
Bella and Gigi Hadid spent Thanksgiving together: they cooked a gala dinner and cupcakes in the form of little turkeys. "thankful for her baking skills", Bella wrote about her sister.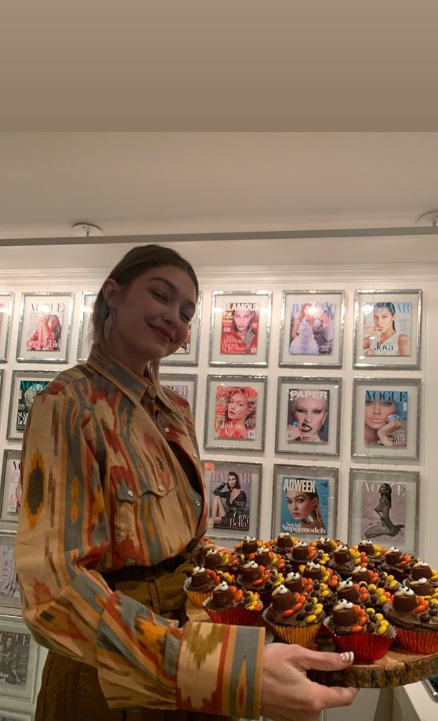 instagram.com/bellahadid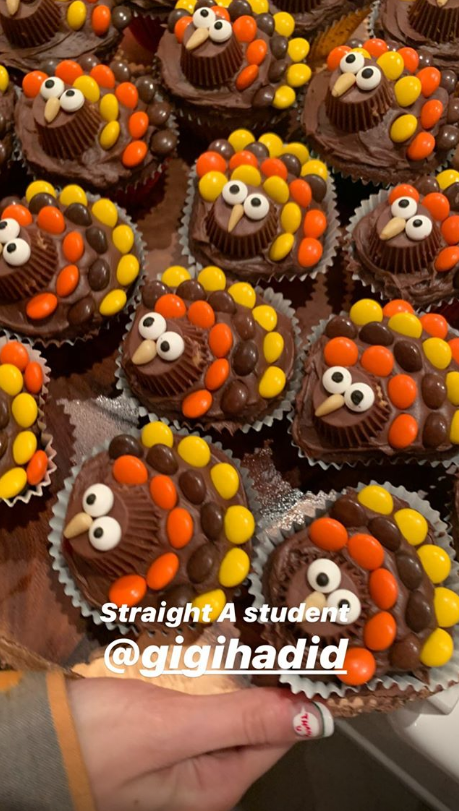 instagram.com/bellahadid
Jennifer Aniston's friend, TV presenter Jimmy Kimmel, once complained that last year he was so full with actress's turkey, then could no longer see it. After that, Jen promised to arrange an alternative Thanksgiving and to cook something special for her friend. Of course, Jennifer kept her word. This year, nothing but festive enchilada - Mexican stuffed cake - was waiting for Kimmel. Jennifer showed the cooking process on her Instagram and signed: "Ok, Kimmel…here are your f**king Friendsgiving enchiladas!"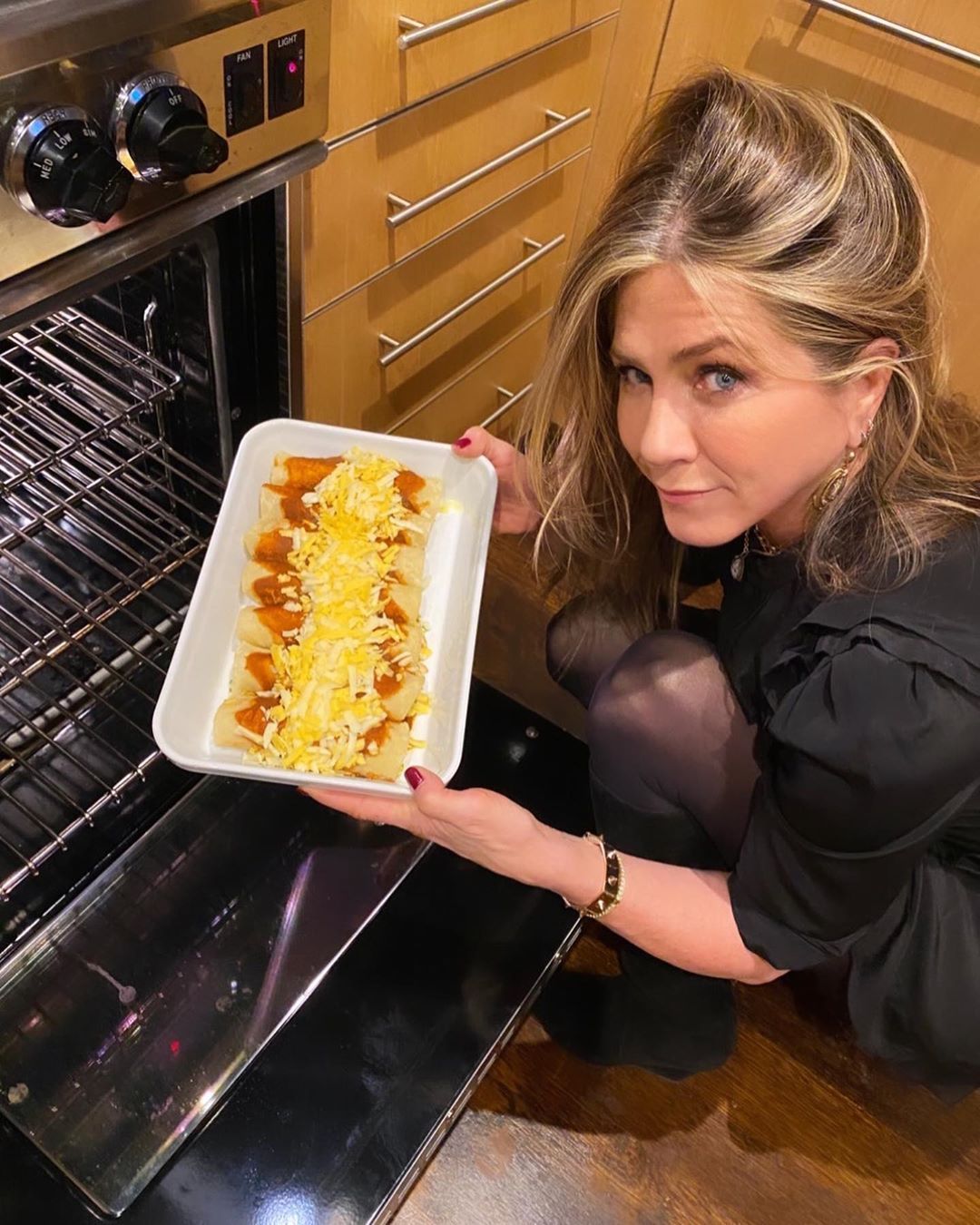 instagram.com/jenniferaniston
Singer Celine Dion couldn't forget about work even on Thanksgiving. She performed on a TV show that broadcast Macy's parade that day. She stole the spotlight in a luxurious blue Balenciaga dress, which was effectively complemented by Chopard earrings with sapphires and diamonds. Hardworking Celine Dion can only be admired!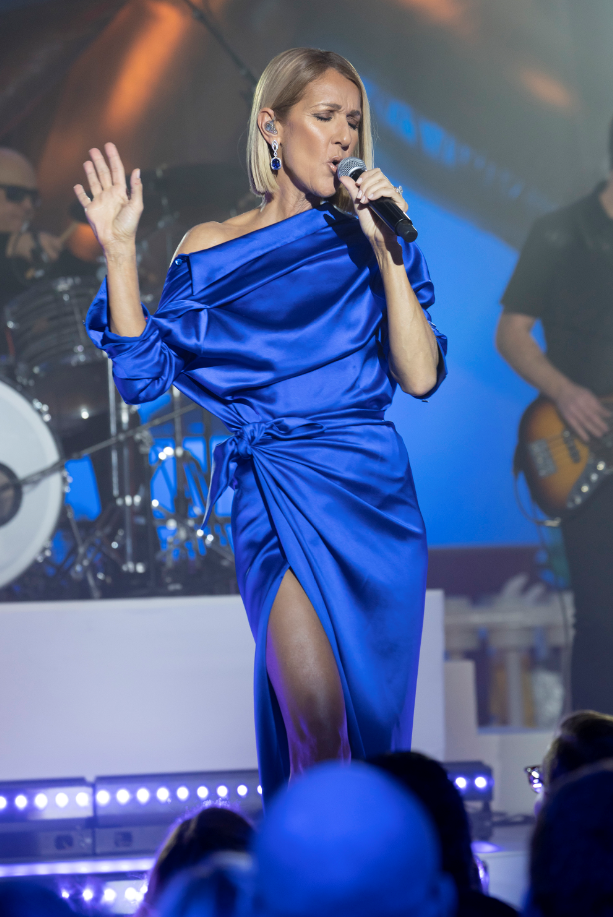 Photo: press service
Victoria Beckham didn't break the star trend and also thanked the universe for a large and strong family. "Kisses from us all xxx", the designer wrote.
Посмотреть эту публикацию в Instagram
It seems, that Model Hailey Bieber is still in love euphoria - she posted another wedding photo on the Internet and thanked the world for the best man ever – her husband Justin Bieber.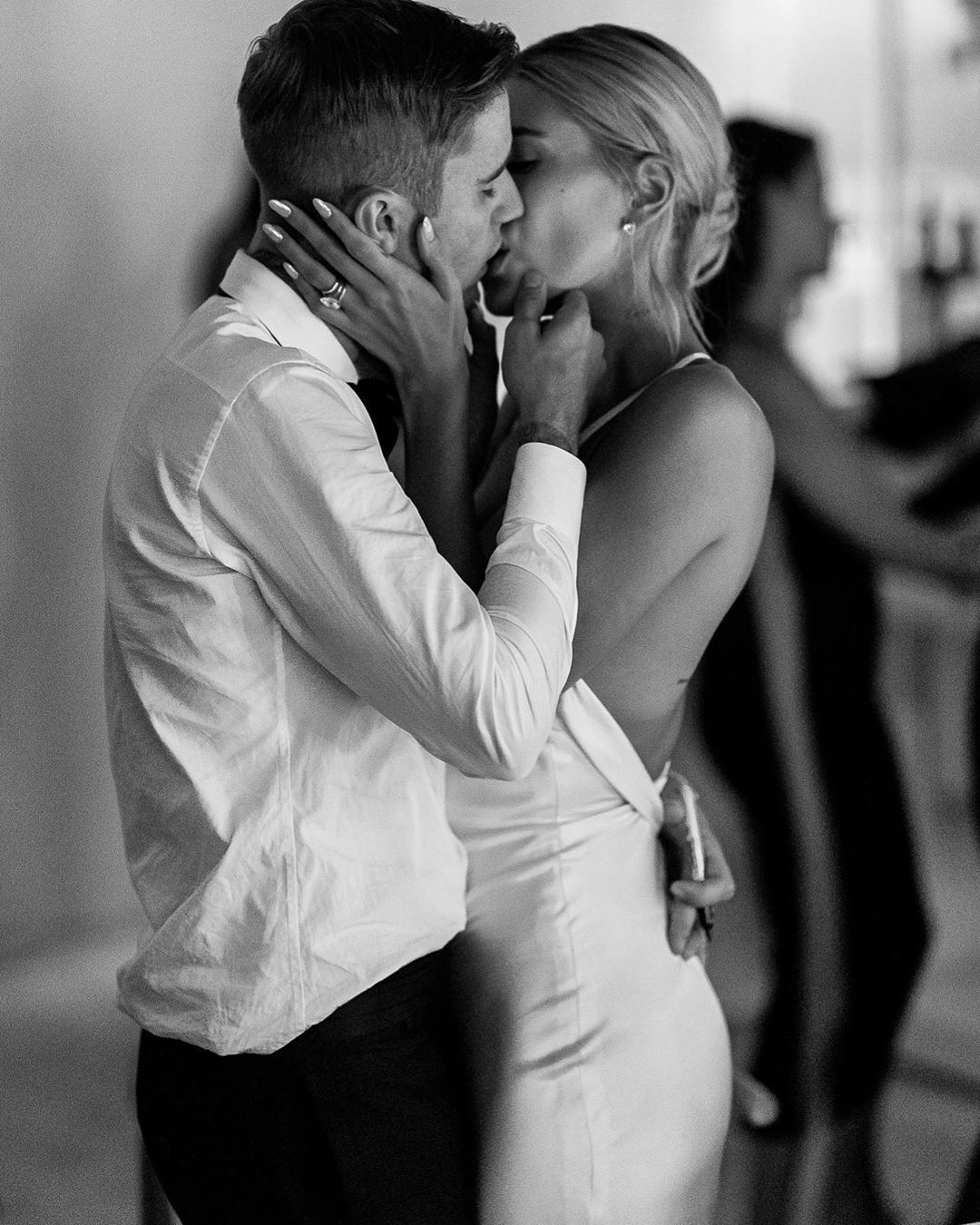 instagram.com/haileybieber
About a year ago, model and actress Diana Kruger became a mother for the first time. On Thanksgiving, she wrote a touching post that she dedicated to her husband, Norman Reedus, and their little daughter. "I know you won't remember these walks and you won't remember these "talks", but I hope that you'll always remember how much you're loved and how thankful we are to have you in our lives little one and how grateful I'll always be to Norman to have given me such a wonderful gift and to walk with me hand in hand."Subscribers commented that Diana broke their hearts and made them cry. To be honest, we are touched, too.
Посмотреть эту публикацию в Instagram