Recently, Kylie Jenner said what she's already planned what to give her niece North (6) for Christmas. Under the Christmas tree, Kim Kardashian and Kanye West's daughter found the Hermes Birkin bag, with which she came to the premiere of her father's new opera on Sunday evening. The girl went for an elegant yet-understated look comprised of Skims' cozy collection in all-white.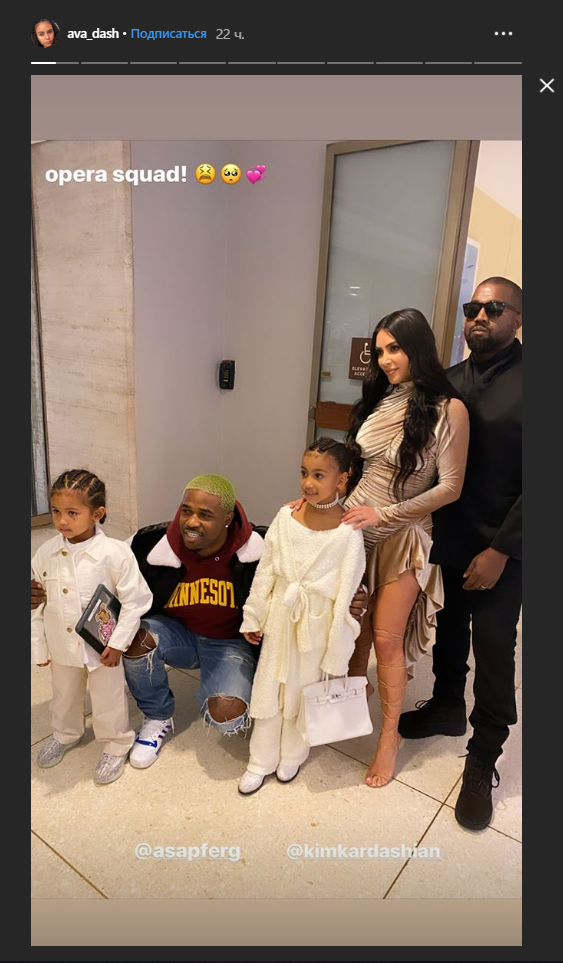 instagram.com/ava_dash
The bag is made in a small size by special order and costs about $10,000. Kim is one of the most devoted fans of this accessory, and you can find several Birkin bags with an individual design in her collection. For example, one of them was marked with a special print, made on the basis of North's drawing.
It seems that everyone in this big family loves expensive accessories. Kylie recently posted a clip, where she was telling her one-year-old daughter Stormy that she had a big Christmas surprise in store. "Birkin?", the little girl replied hopefully. It turned out that Stormi's surprise was better than a Birkin bag – she got a massive playhouse.