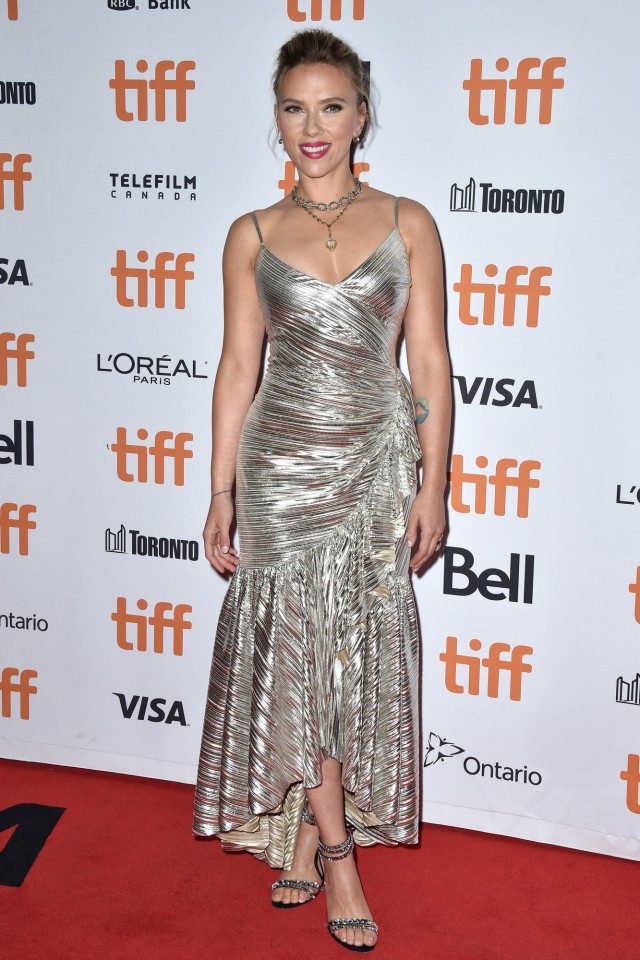 East News
The Toronto International Film Festival continues to attract the attention of viewers around the world, not so much because of the high-profile film premieres, but because of the bright star appearences on the red carpet. The highest paid Hollywood actress Scarlett Johansson also presented films with her participation.
In Canada Scarlett presented two films at once, in which she played the main roles. At the premiere of the drama "Marriage Story," the 34-year-old actress appeared in a spectacular white mini dress, decorated with a black floral print. The image was concise due to the minimum of details. Scarlett wore only earrings in tone with lilac sandals. In the film, directed by Noah Baumbach, Johansson plays the role of an actress who is undergoing a difficult divorce and the struggle for custody of the child.
But for the premiere of Taiki Waititi's «Jojo Rabbit» Scarlett chose a slightly more closed outfit - a metal dress with an asymmetrical hem. The look was completed by a hairstyle with a careless bun, which emphasized the slender face of the actress. In the comedy of Waititi, which takes place during the Third Reich, Scarlett plays the role of a mother of 10-year-old boy with a very vivid imagination.
Recently Fobes magazine called Johansson the highest paid actress in the world. From June 1, 2018 to June 1, 2019, Scarlett earned $ 56 million.