For several seasons in a row, designers have been paying great attention to denim garments. But, perhaps, a special variety is presented in the range of current jeans - bell-bottoms from the 70s, wide straight jeans, tie-dye, culottes, and even low-waisted models that are returning to fashion straight from the 2000s. And what about skinny jeans? Are they out of style?
It would be too dramatic to say that skinny jeans are dead, but we can't deny that this silhouette is getting less popular nowadays. However, do not rush to get rid of them for at least two reasons. First of all, skinnies are the best friend for an owner of long legs – they not only show off your beautiful shape but make your legs longer as well. Besides, always keep in mind one of the most important fashion rules – fashion is cyclical.
For those, who stay true to this model of jeans no matter what, we would like to give some tips on how to make your skinny jeans outfit more current.
Celine
Brandon Maxwell
Photos: Vogue.com
One of the coolest ways to wear skinnies this fall is to tuck them into a pair of knee-high or over-the-knee leather boots.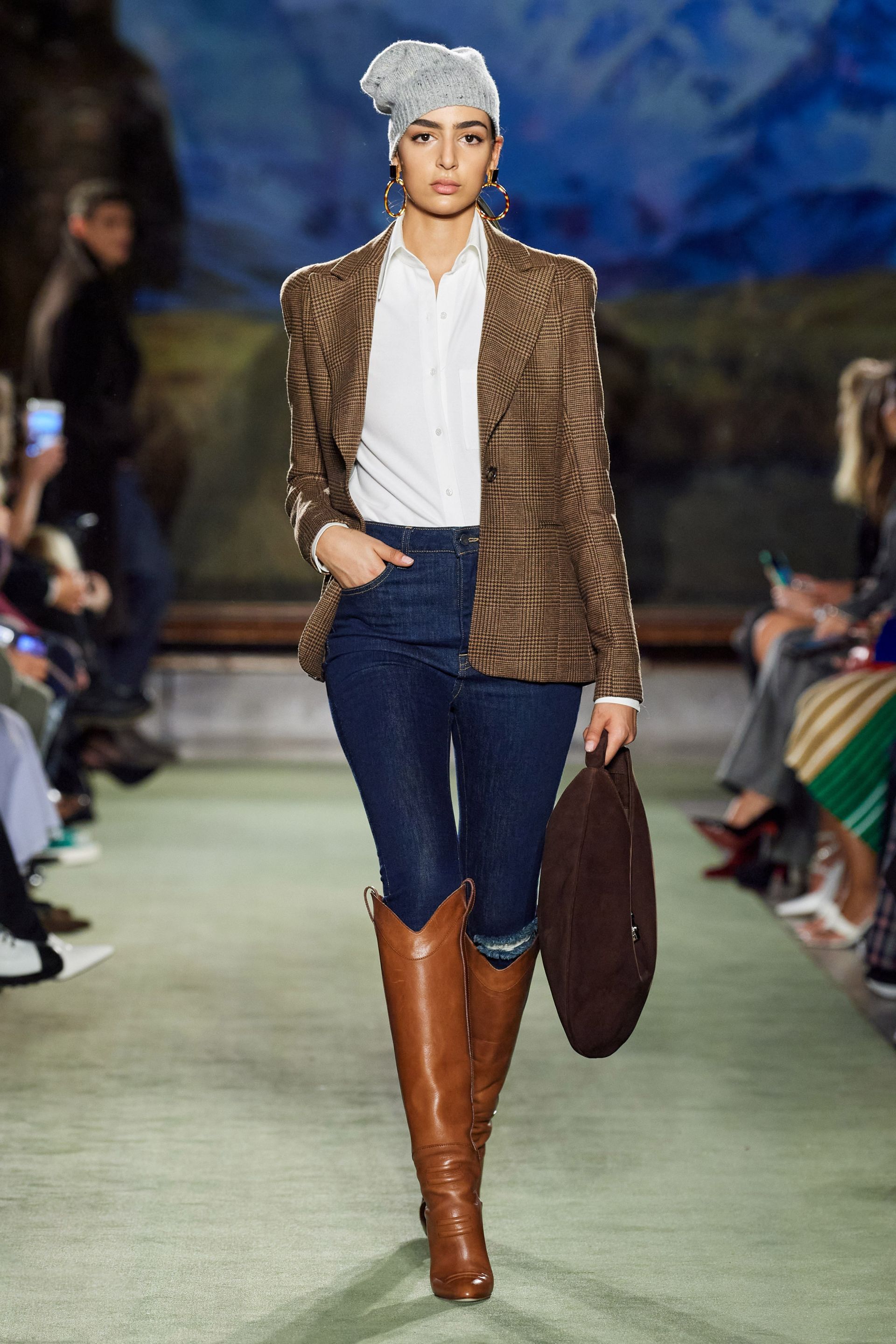 Brandon Maxwell
Photo: Vogue.com
Wear a white blouse and a blazer on top to create a more elegant outfit – such a denim-and-blazer look would do very nicely for smart casual office dress code.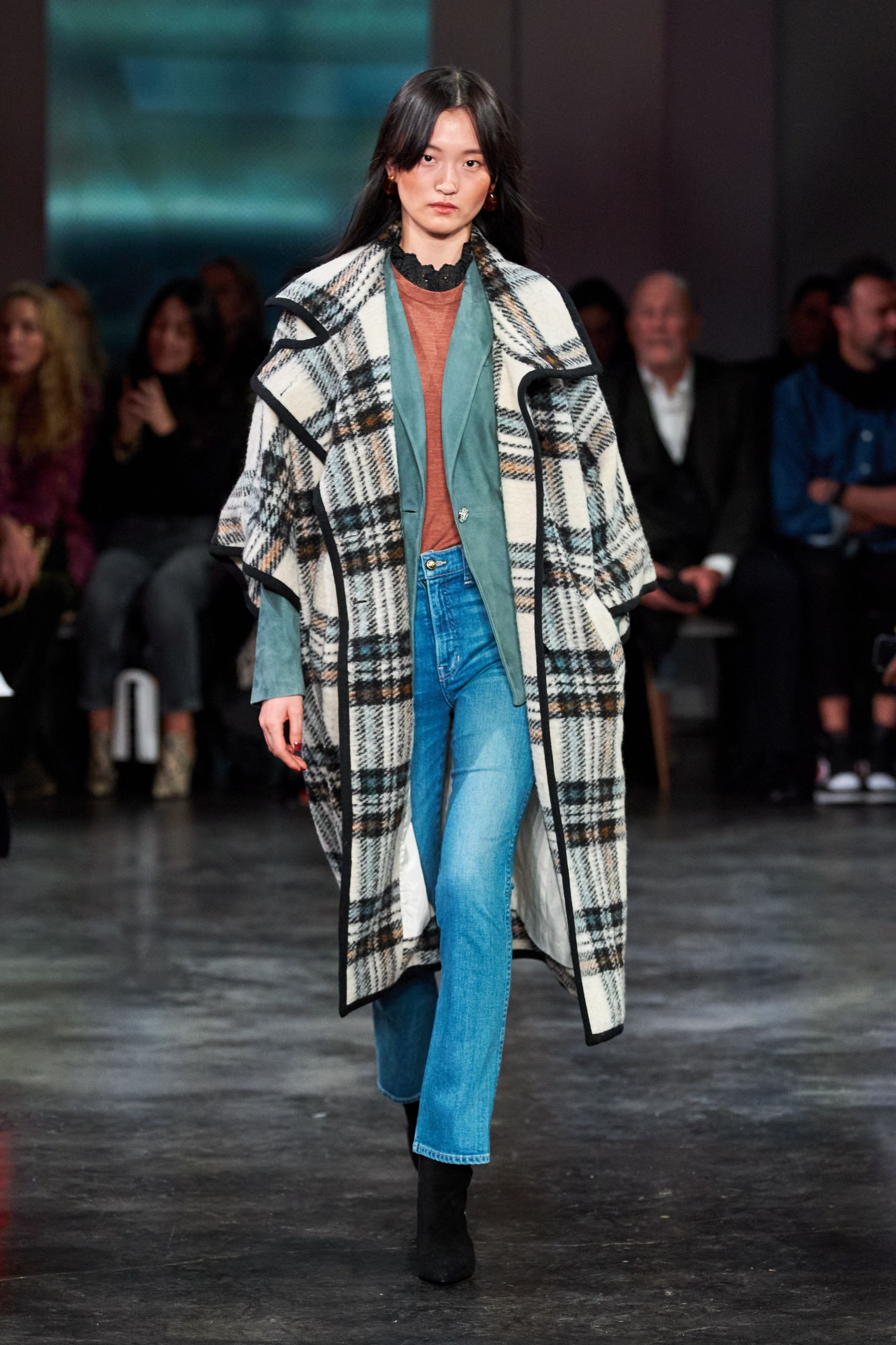 Veronica Beard
Photo: Vogue.com
This fall, multi-layered outfits are still in vogue, so take your favorite pair of skinny jeans as the base and complete the look with a t-shirt, loose shirt, cardigan, or blazer, and don't forget about an oversized trench coat!
Celine
Veronica Beard
Photos: Vogue.com
If 'the more the better' principle is not your thing, and you want to feel not only stylish but warm, combine skinnies with a long fur coat or leather shearling. By the way, such a look perfectly suits for cold winter as well!
Veronica Beard
Photos: Vogue.com
The denim-on-denim outfits lovers, rejoice! Total denim looks are still one of the biggest 2020 trends, and there are no strict rules on how and with what to wear. The easiest and the comfiest way to make the right choice is to combine the skinny jeans with a denim jacket. Well, if you have already gotten bored from such simple options, pay attention to skinnies with fringe – get the western vibe!
Read also:
CFDA Awards 2020 winners – who are they?
For the record: brief resume of the 7 more common types of dress code