We continue to learn the secrets of beauty and stars' makeup. Make-up artist Lena Yasenkova is constantly on the move: she flies to foreign Fashion Week to prepare guests for the show, then Nicky Hilton calls her and asks for a make-up for an important event. Lena spoke about the make-up's peculiarities of her star client, we've recorded and share with you.
Nicky Hilton usually chooses gold shades in makeup. We always use false eyelashes by Romanovamakeup, which she loves. They are of good quality and look very natural.
Посмотреть эту публикацию в Instagram
Nicky prefers a fairly intense eye makeup, and we put more emphasis on this. For example, you can make a shaded eye line with a Nars Mambo pencil. It's a chocolate-plum shade that further enhances the brightness of her eyes. I also like to draw an eye line using Chanel cream eyeliner.
I usually make the foundation quite matte, but in the end I use the highlighter. As for my preference for foundations, this is usually La Mer or Dior. The task is simple: the foundation should merge with the skin, be invisible, but at the same time stay all day long— it's not always possible to correct makeup
Another important touch is blush, here Nicky and I completely coincide. I'm fond of them, too. For example, her favorite is Tom Ford 03, or we mix Charlotte Tilbury blush.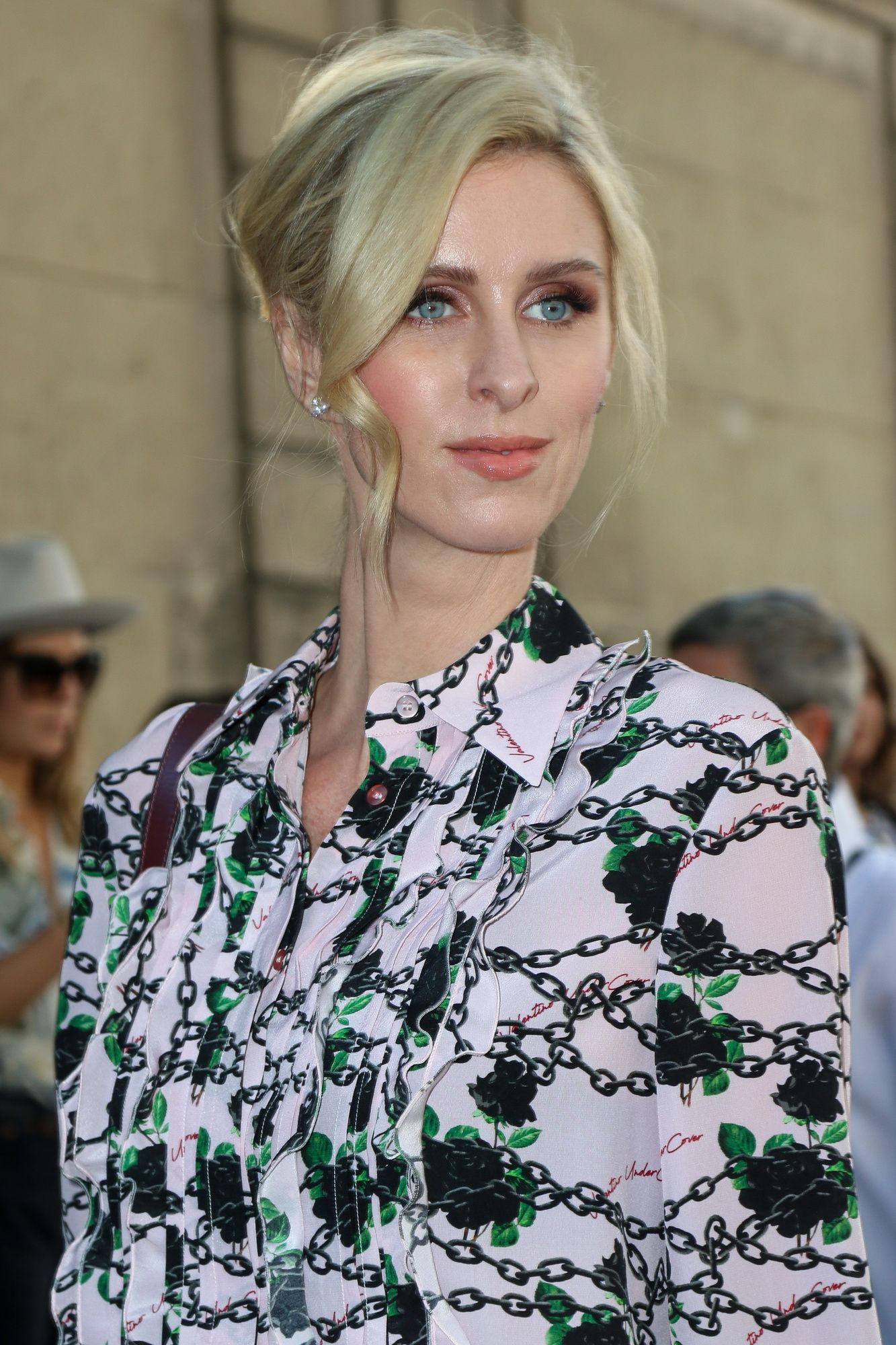 Photo: East News
One of my favorite product is the Dior Backstage highlighter palette, which has four colors-nude, pink, bronze and white. Nicky loves when I mix these shades and apply them as a color base. Thus, a beautiful shade of pink champagne is obtained, which shimmers and shines. The effect is really mesmerizing.
Lip makeup is restrained; Niki prefers nude or slightly pink. We often use Dior balm, which just enhances natural shade of lips.
It's worth noting eyebrow makeup. I'll tell you my secret: I mix a transparent eyebrow gel with any black mascara, so it gives transparent black gel, with which you can comb your eyebrows. The finishing touch is to draw the hairs with a High Definition pencil.
Посмотреть эту публикацию в Instagram