Why are they needed? What effect do silicones give? Are they so harmful, as they say? These issues are worth understanding.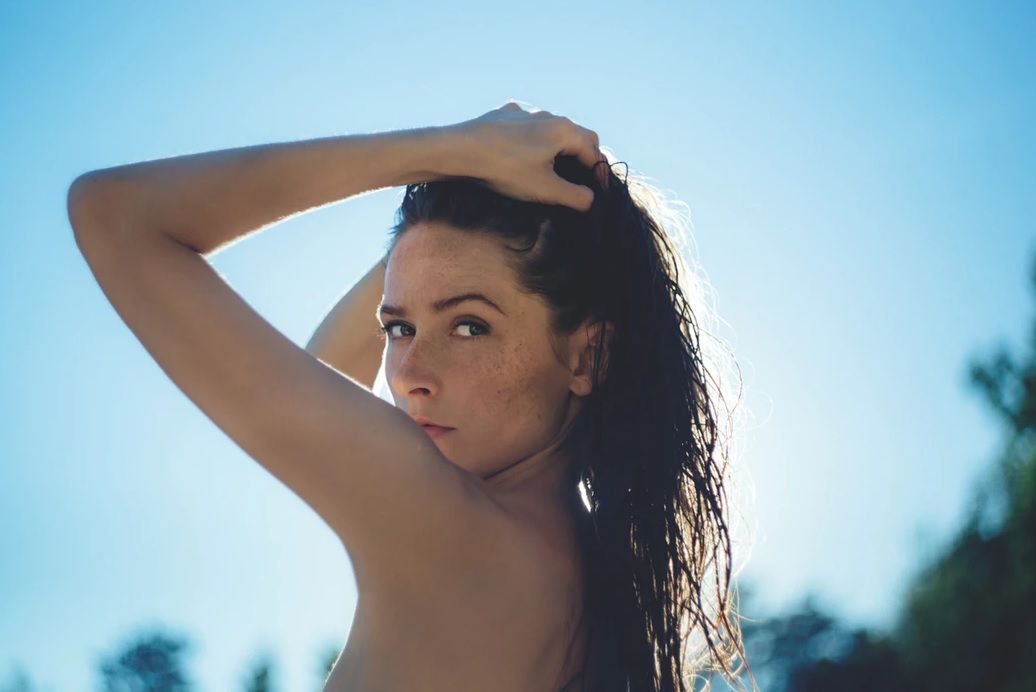 Silicones are chemical compounds that can be found in almost every cosmetic product today. Shampoos and other hair products are no exception!
What are silicones
First, some theoretical information. Silicones are divided into several types - water-soluble, partially soluble and fat-soluble.
Water-soluble are the safest silicones that are easily washed and don't accumulate on the skin and hair. Usually, in the composition, they are designated as Dimethicone Copolyo, Polysioxane, Lauryl methicone copolyol and others.
Partially soluble have a more pronounced visual effect and instantly transform even the most damaged hair. Products with such components restore weakened areas, protect against thermal effects, preserve color of dyed hair. Their disadvantage is that partially soluble silicones are washed out much worse - it is better to use shampoos for deep cleaning with sulfates. In the composition, they are designated as Behenoxy Dimethicone, Amodimethicone, Stearoxy Dimethicone.
Fat-soluble silicones don't dissolve in water. They can be found in masks for quick recovery, and the use of such funds is recommended no more than one or two times a week. In order for fat-soluble silicones not to accumulate in the hair, it is necessary to rinse the curls once a week with shampoo with more active cleansing components - sodium or ammonium lauryl sulfate. They are Methikone, Cyclomethikone, Cetyl Dimethicone in the composition.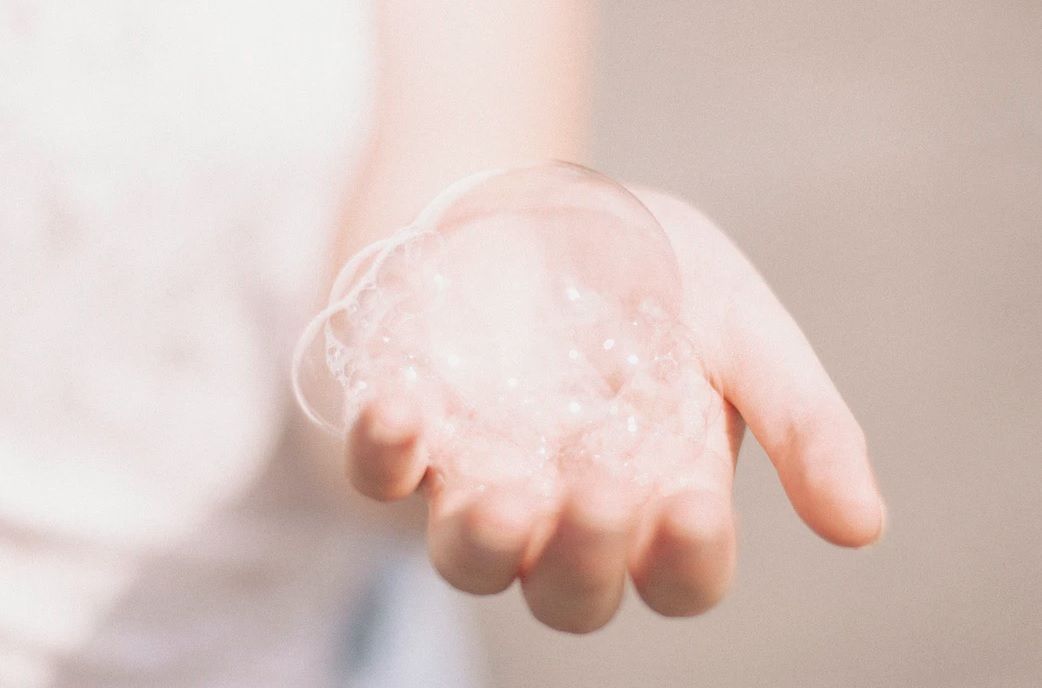 unsplash.com
Most often you can find water-soluble silicones in shampoos. They are added to hair products as the main conditioning component. Thanks to silicones, shampoo not only cleanses the hair, but also softens it, smoothes it, makes it more obedient, and also adds shine and volume.
You can find silicones in shampoo or other hair products at such ends as -cone, -thiconol, -thicone.
Pros of Shampoos with Silicone
Shampoos with silicone soften hair - strands are less confused, easier to comb and easier to style. Silicones can tame even the most fluffy and naughty hair.
Shampoos with silicones add volume - they can be found in almost any product to give the curls extra volume. The fact is that silicones envelop each hair, lifting locks at the roots. As a result, the hair looks thicker and stronger. Silicones return a neat look to the hairstyle - it is shampoos with silicones that have a unique ability to put hair in order. They envelop them with an elastic footage, so that the curls better reflect light and look more smooth and shiny.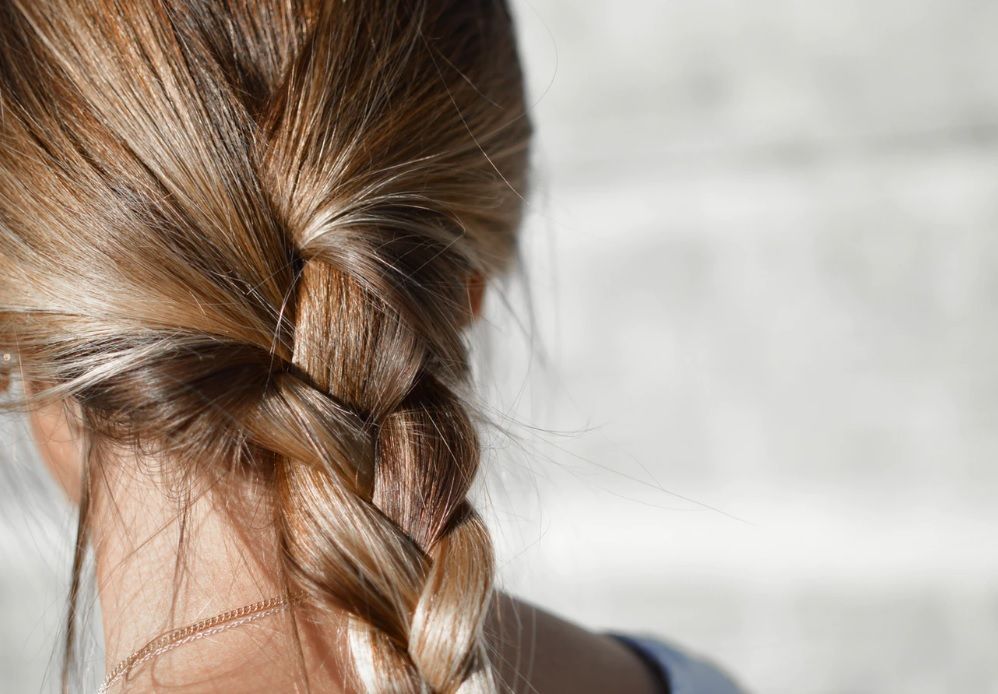 unsplash.com
Silicones eliminate split ends - every hairdresser-stylist will tell you that it is impossible to cure damaged hair. They can only be sheared or disguised. The latter is ideal if you want to grow long curls and are not ready for a haircut. The silicones in shampoos soften and glue the damaged ends - the strands look healthier and more well-groomed.
Shampoos with silicones are indispensable for the care of curly and wavy hair - the fact is that curly hair is naturally dry and porous. They are more susceptible to negative environmental influences, instantly absorb moisture from air and often look untidy. The silicones that are contained in the hair products envelop each hair, sealing in it the useful and moisturizing components of the care products, thereby protecting the locks from dryness. They also smooth the hair, soften it and make the curl clearer and firmer.
Silicones protect hair - elastic components cover each hair with an invisible thin footage, which protects the locks from the effects of high temperatures during styling, precipitation or ultraviolet radiation. Silicones also neutralize the alkaline properties of shampoos and minimize the negative effects of using hair products with sulfates.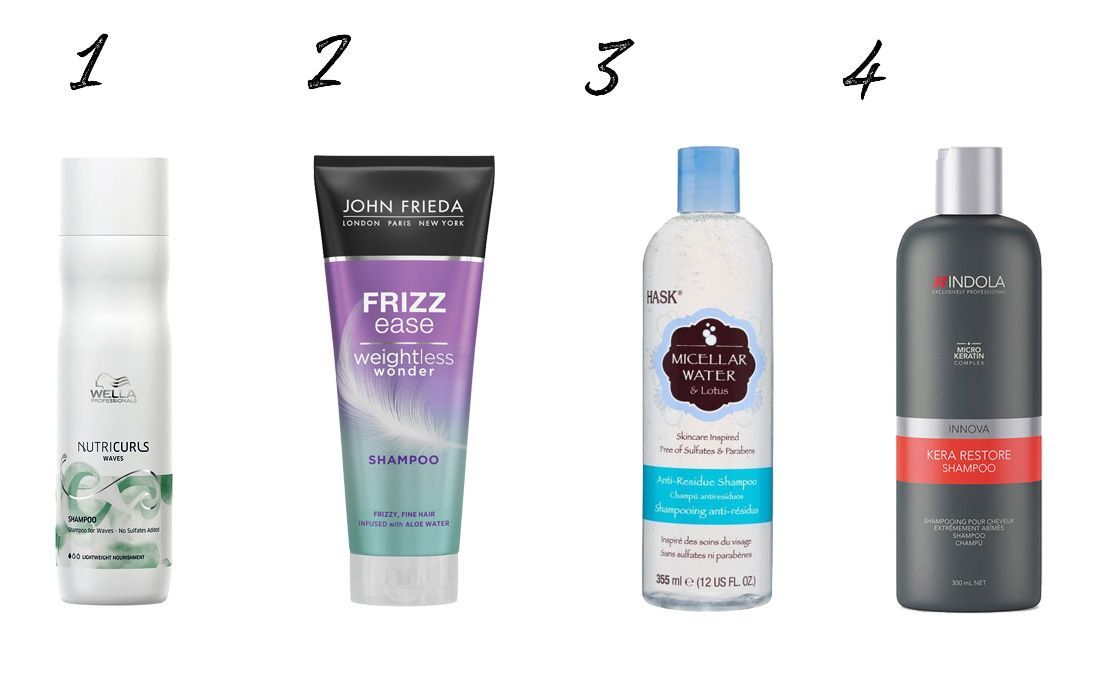 1 - shampoo for curly hair Wella Professionals, 2 - shampoo to give smoothness and discipline to thin hair John Frieda, 3 - shampoo for deep cleansing hair with micellar water and lotus extract Hask, 4 - shampoo for hair keratin restoration Indola
Possible cons of using shampoos with silicones
Silicones accumulate on the hair and clog pores. This is really possible with regular and long-term use of products with silicones: shampoos, balms, masks, indelible care. Over time, this can lead to dryness and a noticeable deterioration in the hair's appearance - the strands will look dull, and hair growth may slow down. To avoid this, use shampoo once a week to deeply clean your hair. You can also independently make a salt scrub for the scalp or a mask of natural oil - jojoba oil, for example, ideally dissolves any impurities and heals curls. But, as a rule, high-quality shampoos contain a moderate amount of silicones and don't provoke a similar reaction.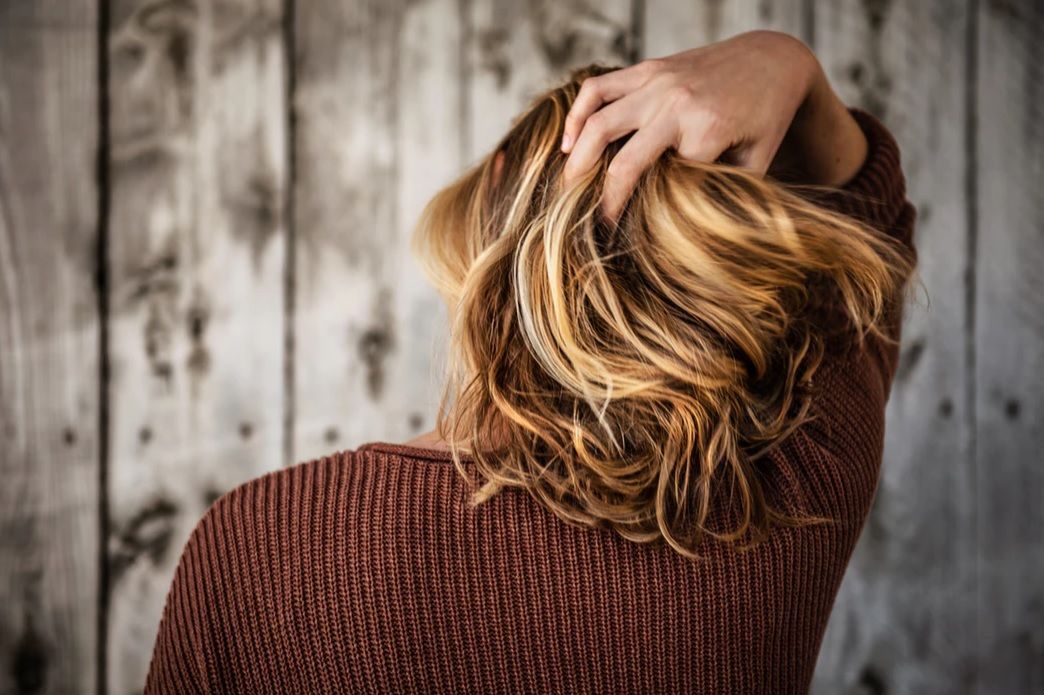 unsplash.com
Silicones don't allow caring components to penetrate deep into the hair - a fact that is only half true. The fact is that silicone envelops the hair with a thin protective footage. But it doesn't miss useful substances - vitamins, oils, keratin – only if we use low-quality products with heavy fat-soluble silicones. In good shampoos, there are instant substances that soften the strands and protect them from the negative effects of styling products and the environment.
Silicones can cause allergy – this is an individual feature, because high-quality silicone, which is part of most shampoos, is absolutely safe for humans and the environment - such chemical compounds are considered to be hypoallergenic. To avoid possible allergic reactions, carefully consider the choice of hair care products and choose only trusted brands.
If you decide to abandon the use of grooming products that improve hair only visually, try organic shampoos - they will transform curls by healing, rather than magical chemical reactions. But keep in mind that this won't happen immediately. Sometimes the effect of shampoos with natural ingredients can be seen only after a month of regular use, so be patient.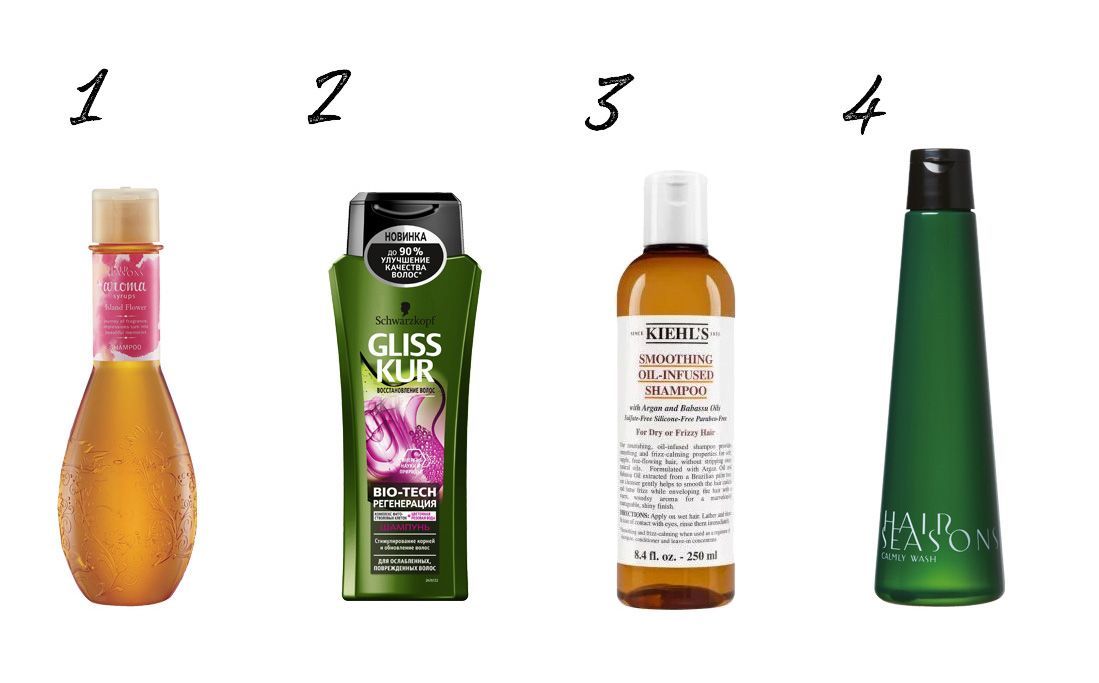 1 - aroma shampoo Mysterious Wind Hair Seasons Aroma Syrups from Demi Professional, 2 - shampoo for weakened and damaged hair Gliss Kur, 3 - smoothing shampoo based on nourishing oils Kiehl's, 4 - shampoo for sensitive scalp Hair Seasons Shampoo Calmly Wash from Demi Professional