"People say I am a classic designer. I don't try to be classic, but I do try to be simple and elegant."
Hubert de Givenchy
When enrolling at the École Nationale supérieure des Beaux-Arts, 17-year-old Hubert de Givenchy knew clearly which path he wanted to choose. "Mine is one of the most beautiful professions in fashion: making others happy with an idea... I am happy because I did the job I dreamt of as a child," he admitted many years later. It just so happened that he also got lucky to study under the supervision of such famous couturiers as Robert Piguet, Lucien Lelong, Elsa Schiaparelli, and Cristóbal Balenciaga. The first-class mentorship and natural gift match often lead to the creation of something genius - in 1952, a 24-year old young man founded the Givenchy brand.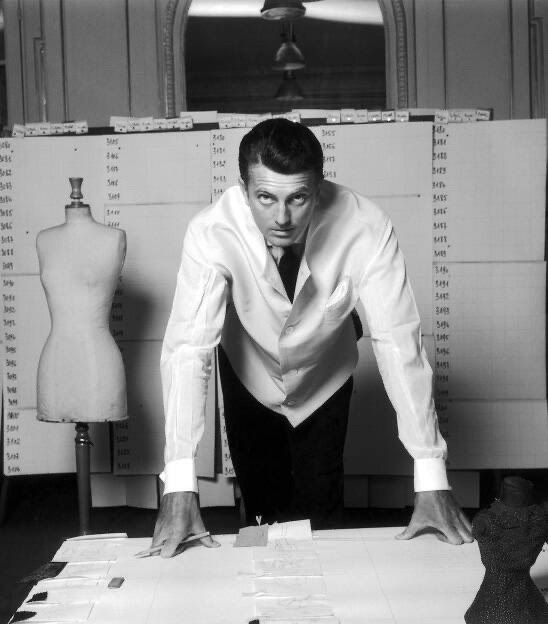 Photo: lvmh.com
From the very beginning, the style was established as "casual chic" - meaning that Givenchy was aiming to design more democratized pieces, not too much sophisticated by luxurious details. He also strived to achieve such fitting and models that would suit any type of woman. That vision was mirrored as well by his first collection: high-quality organic fabrics were combined with the basic blouses and skirts with voluminous fleshlight sleeves, known as "séparables." Very soon, his "Givenchy Universite" was to become one of the first luxury Pret-a-porter lines in the Haute Couture universe.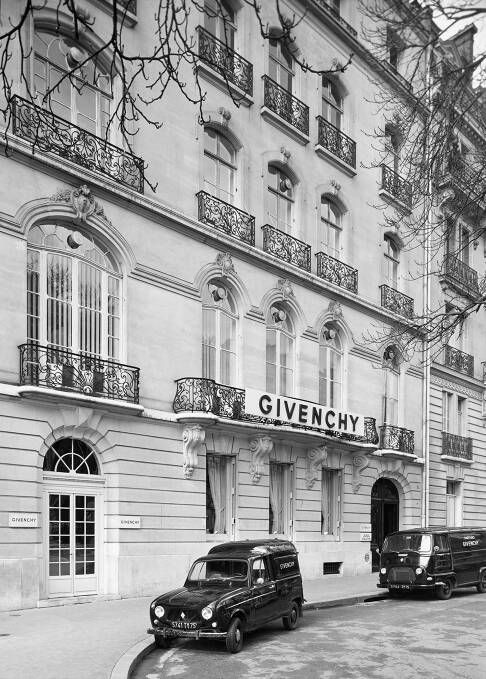 Photo: lvmh.com
Legendary actress Audrey Hepburn was an inspiration to many of the fashion world designers. Givenchy couldn't resist her charm and beauty as well: frail and aristocratic elegant movie star incorporated all founding values of "Givenchy." The friendship and collaboration between the two resulted in appearing of the first fragrance "L'interdit" in 1957. The success was imminent, as Hepburn became its face, making that celebrity advertising campaign a historical precedent. Not many might know that four years later, her world-beloved character Holly Golightly from "Breakfast at Tiffany's" was wearing the satin little black dress, designed precisely by Givenchy. The one garment gained such popularity for its simplicity and style that earned the title of the brand's trademark. "His clothes are the only ones in which I feel myself. He is more than a designer, he is a creator of personality," the actress shared her sincere mutual admiration for Hubert's talent.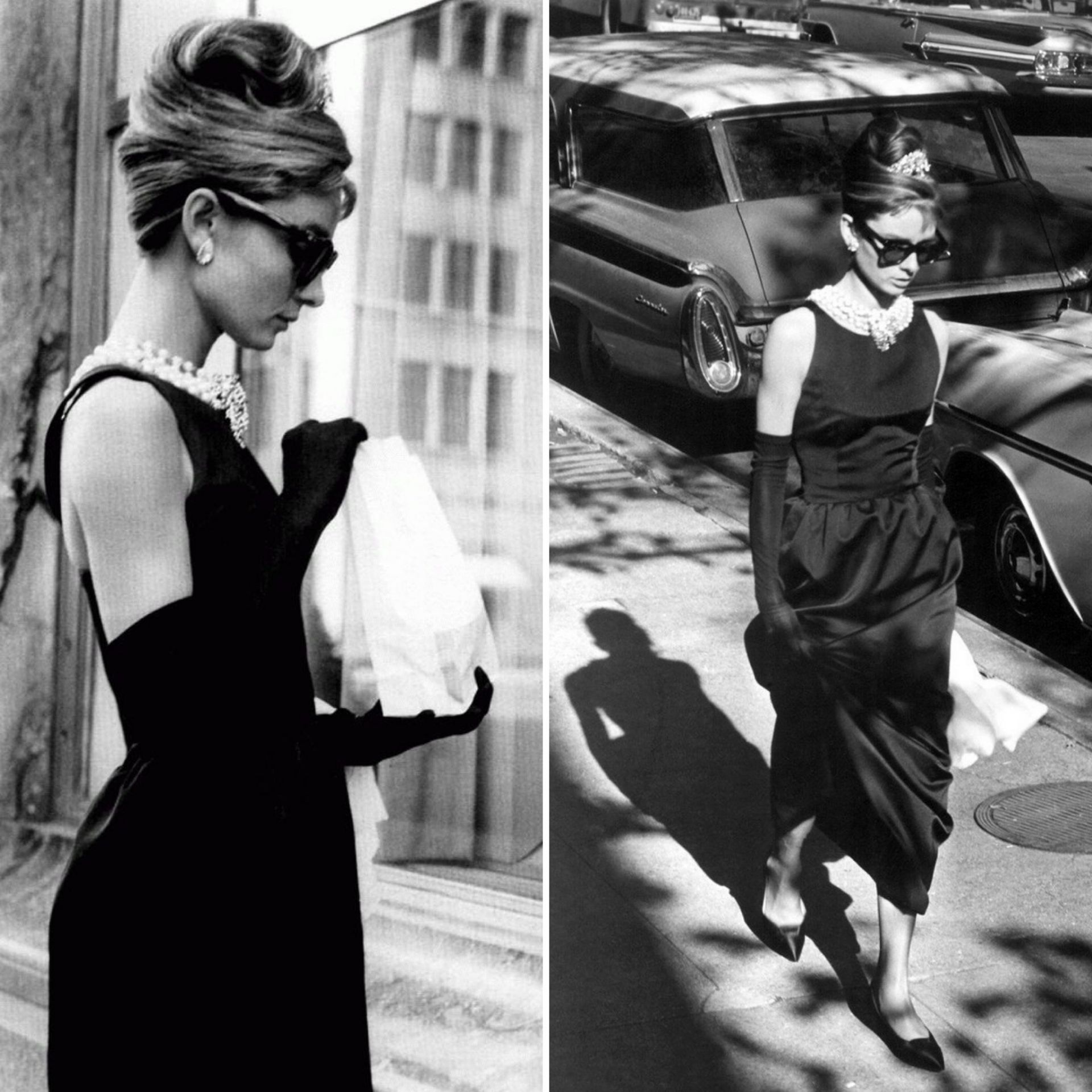 Photo: kinopoisk.ru
In the 70s Givenchy was busy with the expansion of the line. That led to the new menswear collection "Gentleman Givenchy," which distinguished from other brands by its reputational elegance.
The founder Hubert Givenchy stepped down from his role in 1995: he was going to retire and resign as creative director of his own label. However, the LVMH concern decided that it was time for some radical changes - they wanted to make Givenchy's style more "contemporary-suited." That provoked a pleiad of new creative directorship appointments and jumps from one vision to another. The brand went through the "Pompadour" designs of John Galliano, the provocative Alexander McQueen, a hope-giving Julien MacDonald.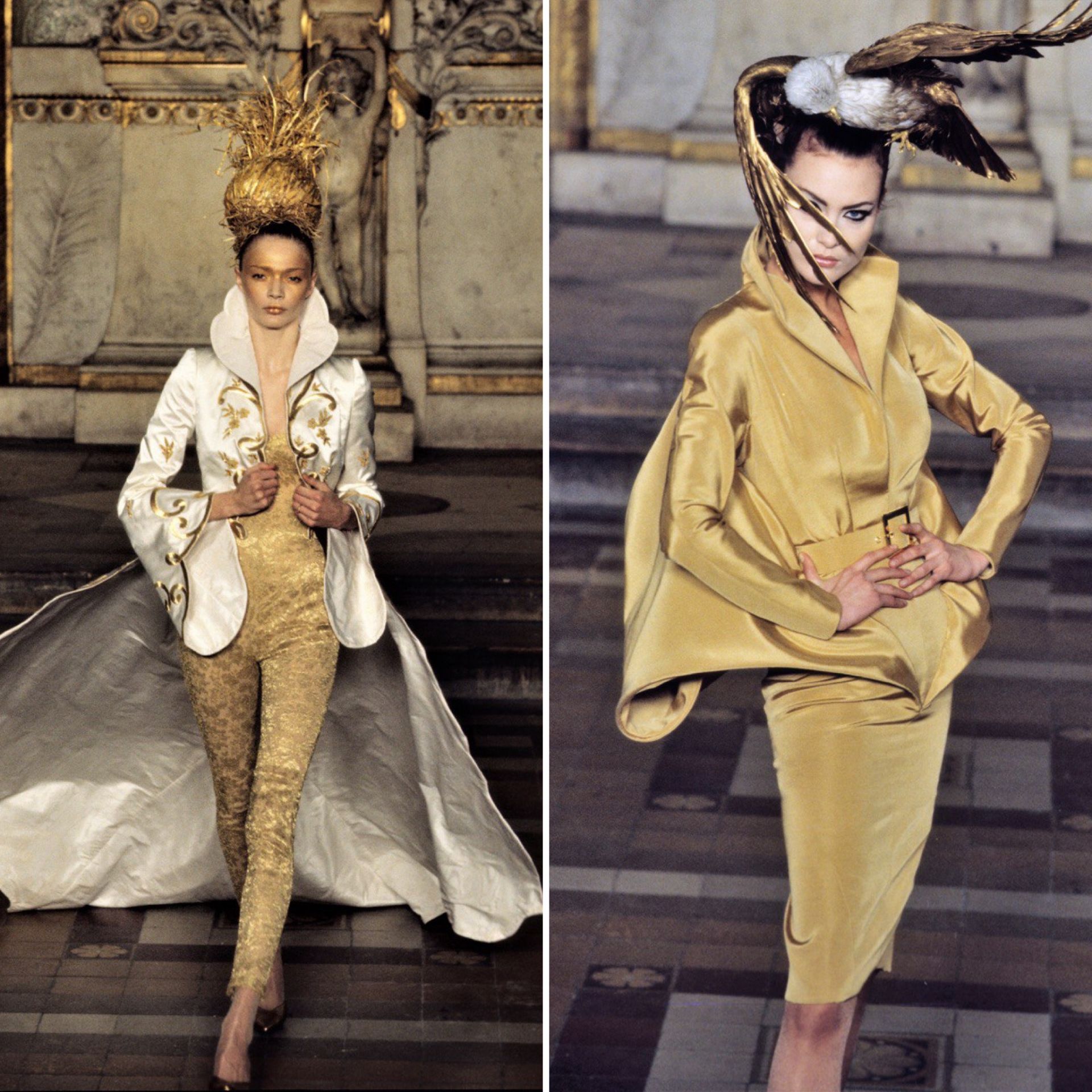 Givenchy Spring 1997 Couture collection by Alexander McQueen
Photo: vogue.com
The one who finally settled down with Givenchy was Riccardo Tisci. "When I arrived, we had five customers. Now we have 29", he said once. To resurrect the label from which only "was a beautiful name, nothing left," Tisci was planning to do "something respectful of the house but true to himself." He found the answer in the Givenchy roots - and applied for the 50s and 60s very first designs. However, the references were made through the prism of his gothic romanticism and urbanistic vision, something previously a far-off from Givenchy style.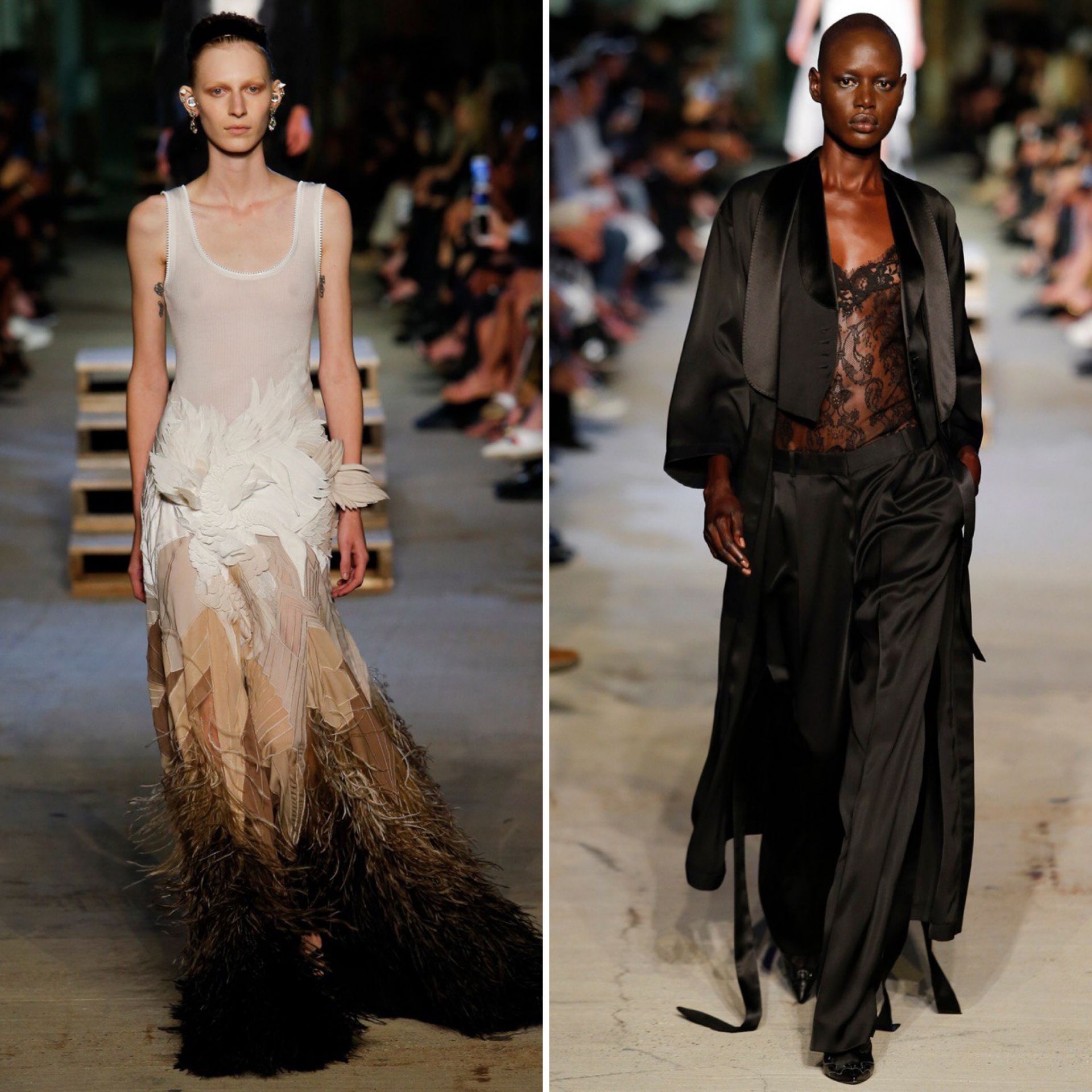 Givenchy Spring 2016 Ready-to-wear collection
Photo: vogue.com
When in 2017, his 12-years contract came to an end, Clare Waight Keller got the position of Givenchy's Creative Director. Those were the three years of calming and smooth leadership, which culminated in 2018. That high point was the wedding of Prince Harry and Meghan Markle, as at that time duchess chose Givenchy to design her ultimate wedding dress. A very restrained silhouette with the wide boat neck was a representation of modern royalty and elitism.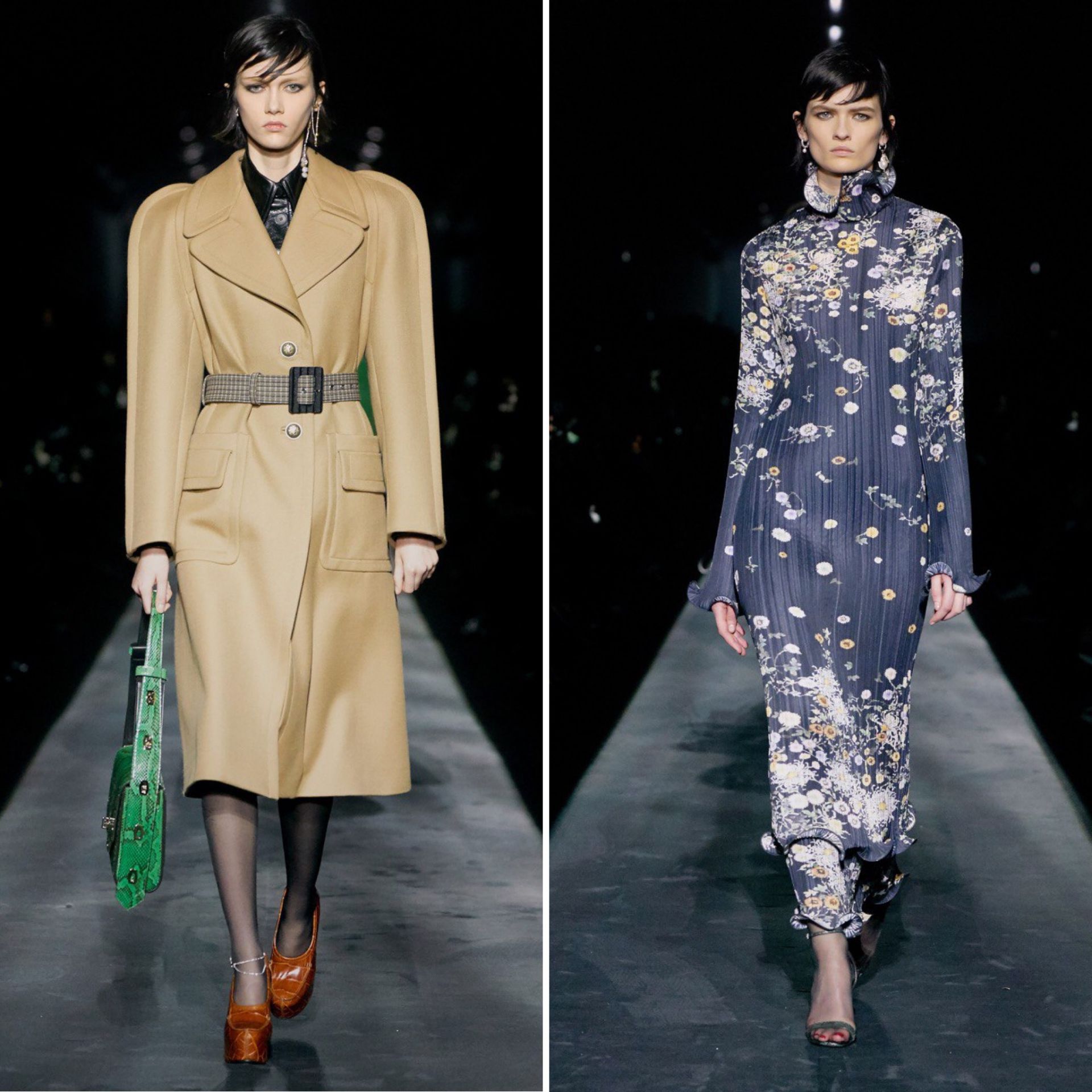 Givenchy Fall 2019 Ready-to-wear collection
Photo: vogue.com
Her journey with the brand wasn't too long. This June she left the French fashion house giving way to Matthew Williams, the ALYX brand founder. Many are excited to see how the always-from-the-street inspired designer will incorporate the urbanity and minimalism into the Givenchy long history of aristocratic elegance.
The Prince of French dresses, Hubert de Givenchy passed away aged 91 in 2018. For nearly a century, he was a part of his namesake brand and nurtured it from a helpless child into the independent, self-contained adult label. As a designer-parent, he indeed had all reasons to be proud of his creation.
Read also:
By Giorgio Armani: from clothing lines Emporio, Exchange and Junior to homeware, sweets and hotels
Ce(é)line: the brand that has always known what women want
Fendi: a three-generation "Eternal Romance" between the traditional and experimental