"What you wear is how you present yourself to the world, especially today when human contacts go so fast. Fashion is instant language."
Miuccia Prada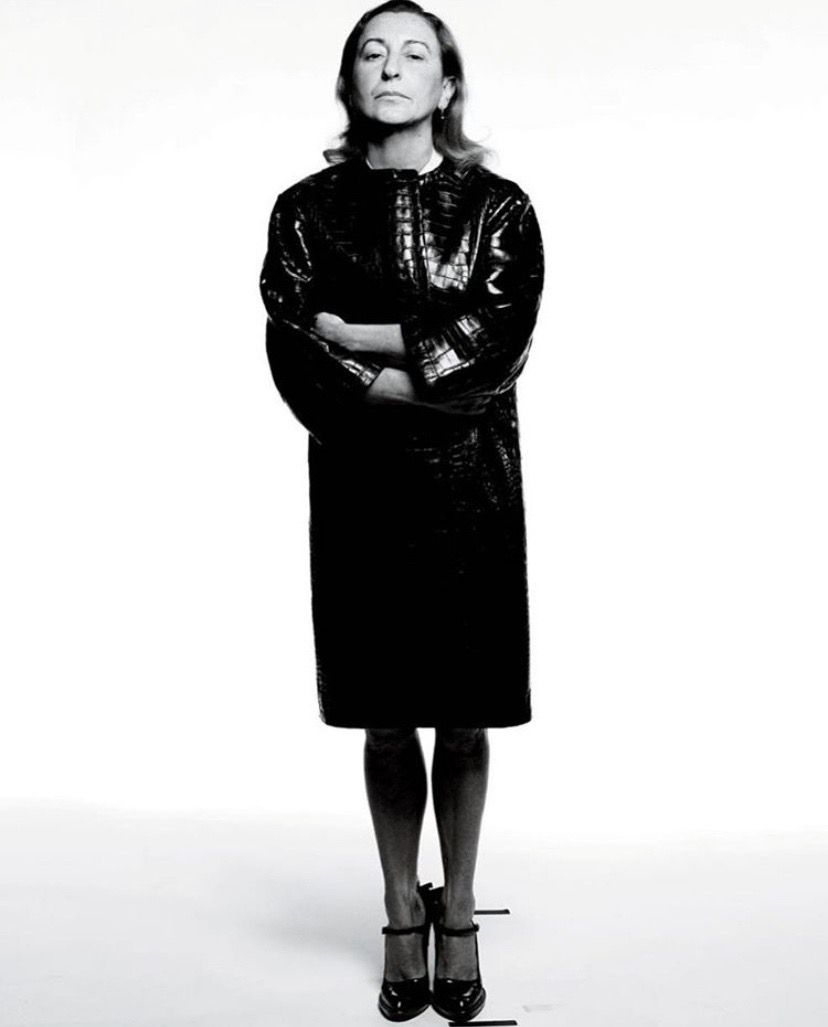 Photo: instagram.com/whatmiuccia/
Today, not only the devil (whatever he or she is) but also all fashionistas wear Prada. But 45 years ago, before Miuccia Prada came to the post of creative director of the brand, Prada, although popular in elite circles, certainly could not boast of worldwide fame and the title of the iconic brand. So, what did the incomparable Miucciа Prada do to ensure such truly devilish success?
Prada's story began in 1913, when Mario Prada opened a small store in the Galleria Vittorio Emanuele II passage in Milan. He had been offering his customers high-quality leather products including bags, trunks, and travel accessories. In the very first years of its foundation, Prada became associated with practical luxury and elegance.
The quality of Prada's products caught the attention of the Italian Royal House who made Prada their official supplier in 1919. That is how they got the opportunity to attach the House of Savoy's coat of arms to their logo which became the perfect bait for aristocrats, and confirmed Prada's reputation.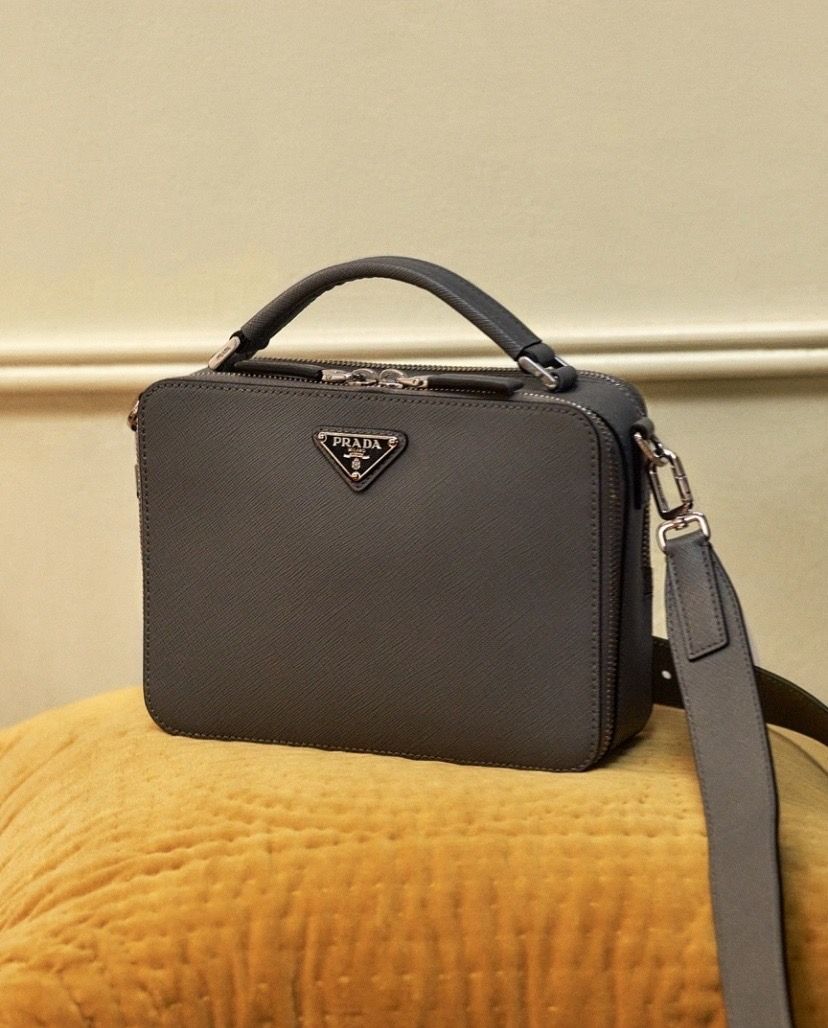 Photo: instagram.com/prada/
After the death of Mario Prada in 1953, the company was handed over to his daughter Luisa Prada. Even though Luisa brought the brand to the international market, exclusive leather items decorating with big precious stones and materials were not in great demand because of their huge size and impracticality.
The era of the Prada crisis was ended in 1978 when Miuccia Prada, the granddaughter of Mario Prada, was appointed the head of the brand. Together with her husband, entrepreneur Patrizio Bertelli, who was the owner of a leather factory, Miuccia made a real revolution in the company and took the brand to a new level.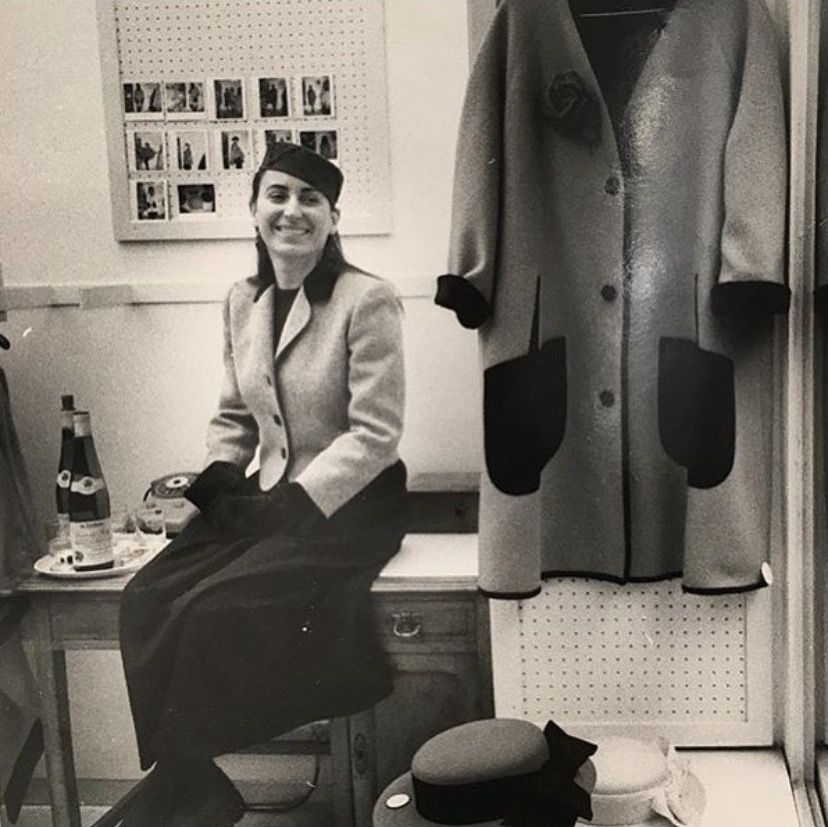 Photo: instagram.com/prada/
The couple's first resounding success was a collection of black nylon bags that were less luxurious than their leather predecessors but quite fresh to return the clients' interest to the brand. The line of Prada nylon bags became timeless.
Photo: instagram.com/prada/
In 1989, Prada released the first women's prêt-à-porter collection, which was dominated by straight cut, clean lines and monochrome gamma with prevailing dark shades. This collection became a kind of antonym of brightness and sexuality which were at their peak popularity in the early 90s. Nevertheless, wealthy people preferring a combination of luxury and laconic fit felt in love with the brand.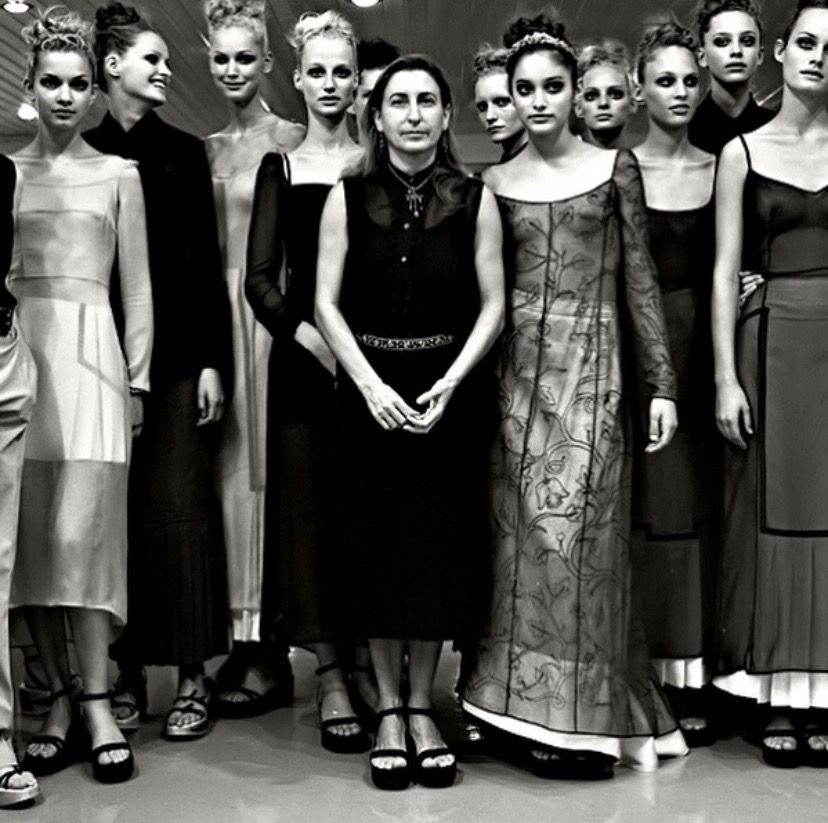 Photo: instagram.com/prada/
Later, Prada greatly expanded its range offering men's clothing, shoes, bags, sunglasses, accessories, and perfumes.
The principled absence of deliberate bourgeois pathos, charming negligence, following its vision of style, that was free from the current trends, made Prada garments unique and recognizable.
Photo: instagram.com/prada/
In February 2020, Miuccia Prada and Patrizio Bertelli announced the beginning of a collaboration with designer Raf Simons. He became the co-creative director of Prada, sharing responsibilities with the current creative director of Miuccia Prada. Prada and Simons are going to present their first spring/ summer 2021 collection of womenswear in September at Milan Fashion Week.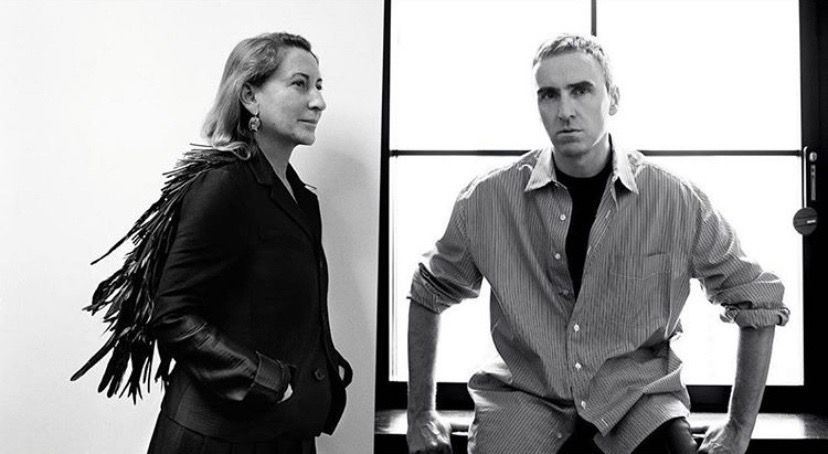 Photo: instagram.com/rafsimons/
Time will tell if this alliance marks the beginning of a new era of the incomparable Italian brand. For now, there is one evident fact - Prada is an iconic style, an example of perfect quality, luxurious minimalism as well as Devil's favorite brand.