One of the most successful Russian supermodels, Natalia Vodianova, has long become a modern style icon with more than 2.5 Instagram followers. A fatal beauty on the catwalk and a romantic girl in everyday life – how do her casual outfits look like, and is there something without what she can't leave the house?
Посмотреть эту публикацию в Instagram
Посмотреть эту публикацию в Instagram
The famous designer Karl Lagerfeld once said that Natalia Vodianova has an ideal appearance for the fashion industry: depending on the image and makeup, she can look both sexy and innocent. However, during photo shoots and fashion shows, she most often tries on the image of a glamorous diva with perfect hairstyle, bright makeup, and outfits that emphasize all the advantages of her figure.
Посмотреть эту публикацию в Instagram
Посмотреть эту публикацию в Instagram
The model admits that she does not devote much time to her appearance in real life, preferring to do other important things - work, family, and charity. Talking about her style, she loves relaxed outfits, careless hairstyles and a clear skin without makeup.
Photos: East News
For many years Natalia's main clothes for the warm season have been light dresses with floral prints that remind her of Russia. In winter and autumn, she replaces them by midi skirts, sweatshirts, classic coats, trench coats, cardigans, and always comfortable shoes - preferably on a flat sole or with a small heel.
Посмотреть эту публикацию в Instagram
Посмотреть эту публикацию в Instagram
After Natalia Vodianova dyed her hair a light color, she added more pastel shades in her wardrobe. Anyway, she still chooses bright red dresses, both long and as short as possible, for official events and parties. As the accessories, she prefers necklaces, bracelets, and other jewelry with precious stones.
Photos: East News
Sometimes the model wears glamorous looks for everyday life and goes out in public in strict pantsuits, fur coats, pencil skirts, or romantic dresses perfectly combined with high-heeled sandals and monochrome accessories. However, Natalia admits, that she quickly gets tired of such outfits and returns to the usual relaxed style in which, she likes herself much more than in haute couture things.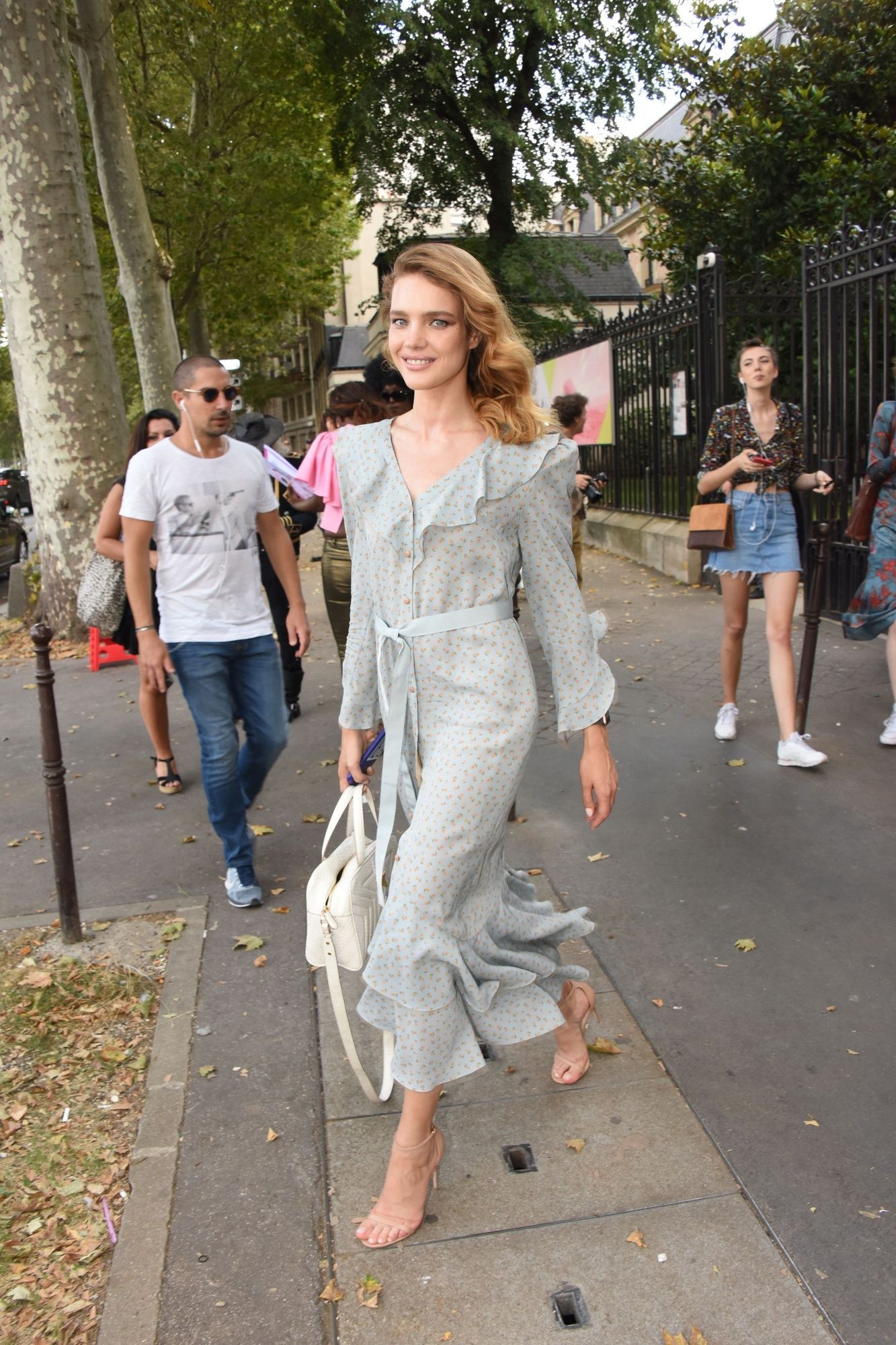 Photo: East News
Read more:
Marc Jacobs as the ultimate Instagram Fashion influencer
Seven facts about Matthew Williams, the new Creative Director of Givenchy