In her Instagram account, 27-year-old model Karlie Kloss posted a video in her Instagram account where she was talking about an incident that nearly cost her the career. "This is the story about the time when Alexander McQueen gave me a life-changing advice", Karlie began her story.
The incident occurred in 2009 during the show of the new Alexander McQueen fall collection. Right before the show Kloss had realized that it would be something special.
"I was so nervous because I was wearing this amazing gown that was so long", model remembered. At that moment all her thoughts were about the falling, the ruined show, and her ruined career as well.
Посмотреть эту публикацию в Instagram
Then she turned to the designer decided that it was better to apologize in case something would go wrong. "I said to him: "I am so sorry if I ruined your show. I am really nervous about tripping, so if I do I'm so sorry". In response, she received the advice that became one of the most valuable things in her career. "He said: Karlie, you wear the dress, the dress doesn't wear you. If you fall, turn it into a moment; grab it and throw it".
According to Kloss, her fears were not groundless. "I am walking out on the runway, I take a couple of steps and I can already feel this dress is getting tucked under my heel, and I am like "okay, that's it. I'm doing it".
Right in the center of the runway, Karlie leaned over to grab the hem of her dress. "I take my right hand, and I bend down in the middle of the runway, I pull it out from under my heel, and I throw it on the ground", she said. "I step off the runway and I think "that may be the end of my career". However, Alexander McQueen supported Karlie. "You were fabulous", he said.
It was not the end of the story. A few months later, Karlie saw a photo of that moment from the last show captured on a huge billboard.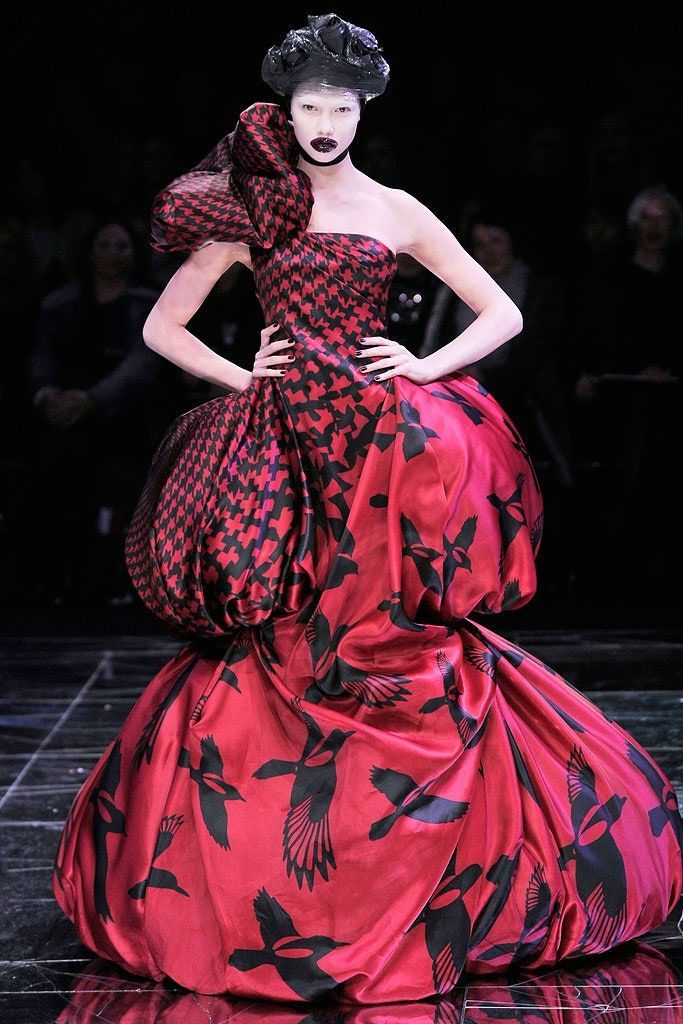 Photo: Vogue Runway
"The situation I was terrified of happening turned into one of the most memorable moments from that collection", Kloss shared her memories about that experience. "No matter what life throws at you; you kind of just have to pull that dress out of your heel, throw it on the ground, square your shoulders back and keep on walking".
Read more stories of the fashion insiders here:
Pascal André Heimlicher - the dreamer whose dream came true
Valeria Rudenko: Ukrainian model with an Australian soul
Paolo Simi: "Use every free minute you have now, not only gigabytes!"