That is how the inspiring top-model Robin Holzken described herself whilst admitting that this issue has always seemed extremely difficult for her. "How would I describe myself? I always find this a hard question because I might have a different vision of myself than others, but I would say that I am very caring, loyal, and funny sometimes", she answered after some hesitation.
Robin is certainly modest about her own merits. The list of model's undeniable virtues should be supplemented by diligence, determination, ambitiousness, and incredible beauty. Robin Holzken was born in the small town of Arnhem in the Netherlands, beginning her modeling career at a very young age - she was only thirteen years old when she was first scouted. Robin's parents not only took the daughter's new beginning seriously, but also fully supported it. "My parents sent me to something called a model camp to see if I would actually like modeling because I was only thirteen. I went there without knowing I could get scouted", Robin said. "So, I have been modeling ever since."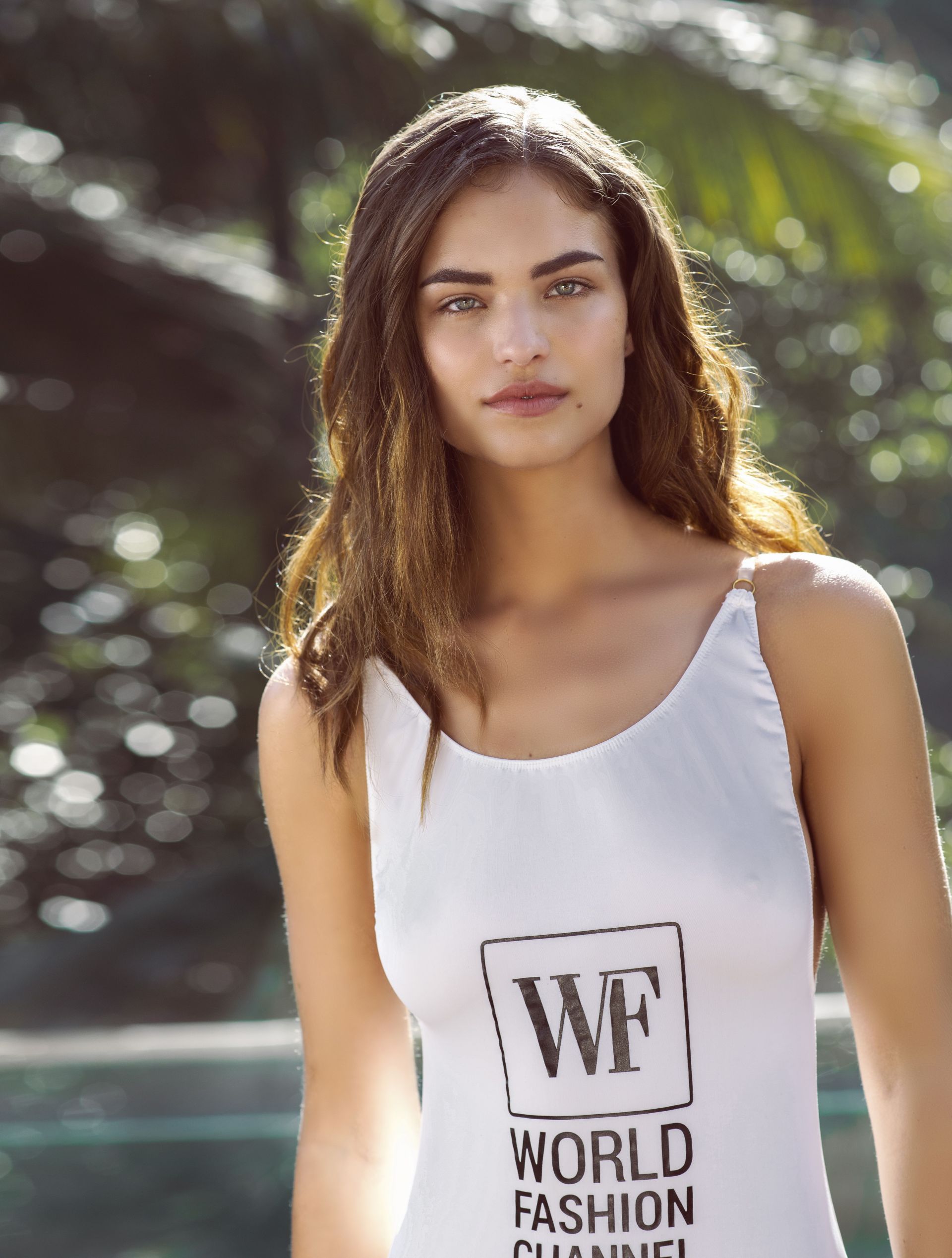 Later, Robin signed several international modeling contracts including the one with her current mother agency The Society, which is based in New York. Moving to America was not long in coming - according to Robin, New York became her second home. "New York is my favorite city – I think it feels like home", she said in her interview.
Today, Robin Holzken is a highly sought-after top model working with fashion industry giants such as Victoria's Secret, Diane von Furstenberg, Versace, Kith, Berta, and many others. Pondering deep questions on the necessary quality to become successful, she gave a rather unexpected answer. "I do think a sense of humor is really important – that is how you create relationships, friends, and everything else. So, I think on set too, it is important to just have fun with each other", she explained.
The criteria is undoubtedly important, especially when you get challenging tasks from a photographer. "Robin will pose making difficult shapes with her body, then we want her to pose as if in motion as well as some more provocative ones and close-ups", the project's photographer Irina Lis Constanzo described the main idea of the shooting. "The cover story for L'Officiel Baltics is basically about nature, colors, and the sun's reflections. It is especially about a strong, self-confident, sexy woman".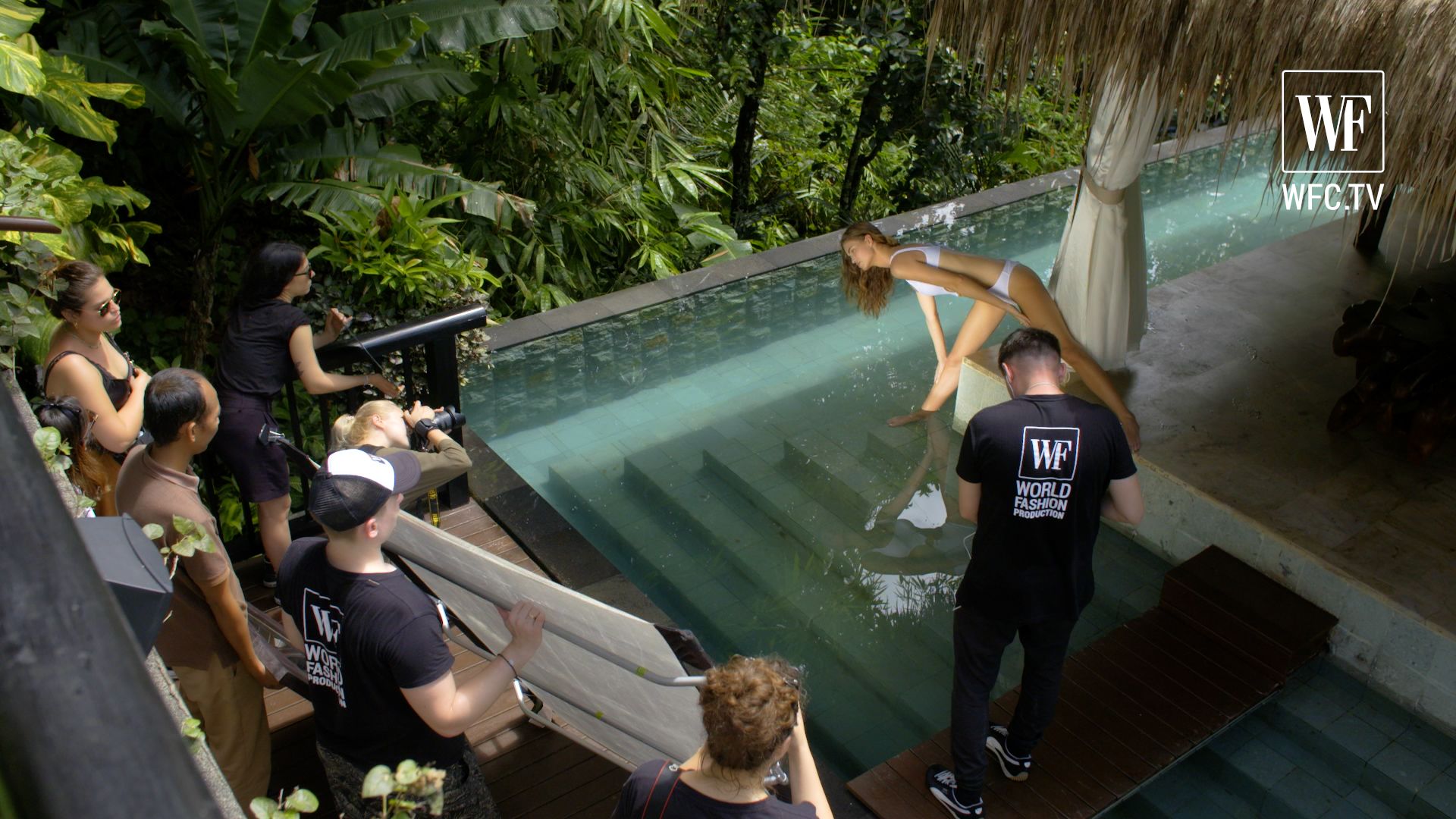 Besides the uncomfortable poses, which were borrowed from yoga and stretching classes, the model also had to adapt to the changing nature of the Indonesian weather - torrential rain was replaced by tropical heat and burning sun right on cue. "I think the most difficult part of the photoshoot for me was the heat. It was very humid here and I am not very good with the heat", Robin concluded.
Nevertheless, all the difficulties quickly took a back seat being surpassed by the magnificent beauty of the Hanging Gardens of Bali, which lie in the heart of Bali's wonderfully impenetrable jungle. Another "diversion" was the stunning outfits prepared for the photoshoot. Among the chic dresses and sexy swimsuits, Robin highlighted her favorite. "My favorite look so far has to be the pink Versace dress. The color was just amazing, the earrings and everything worked out so perfectly within this environment", she said.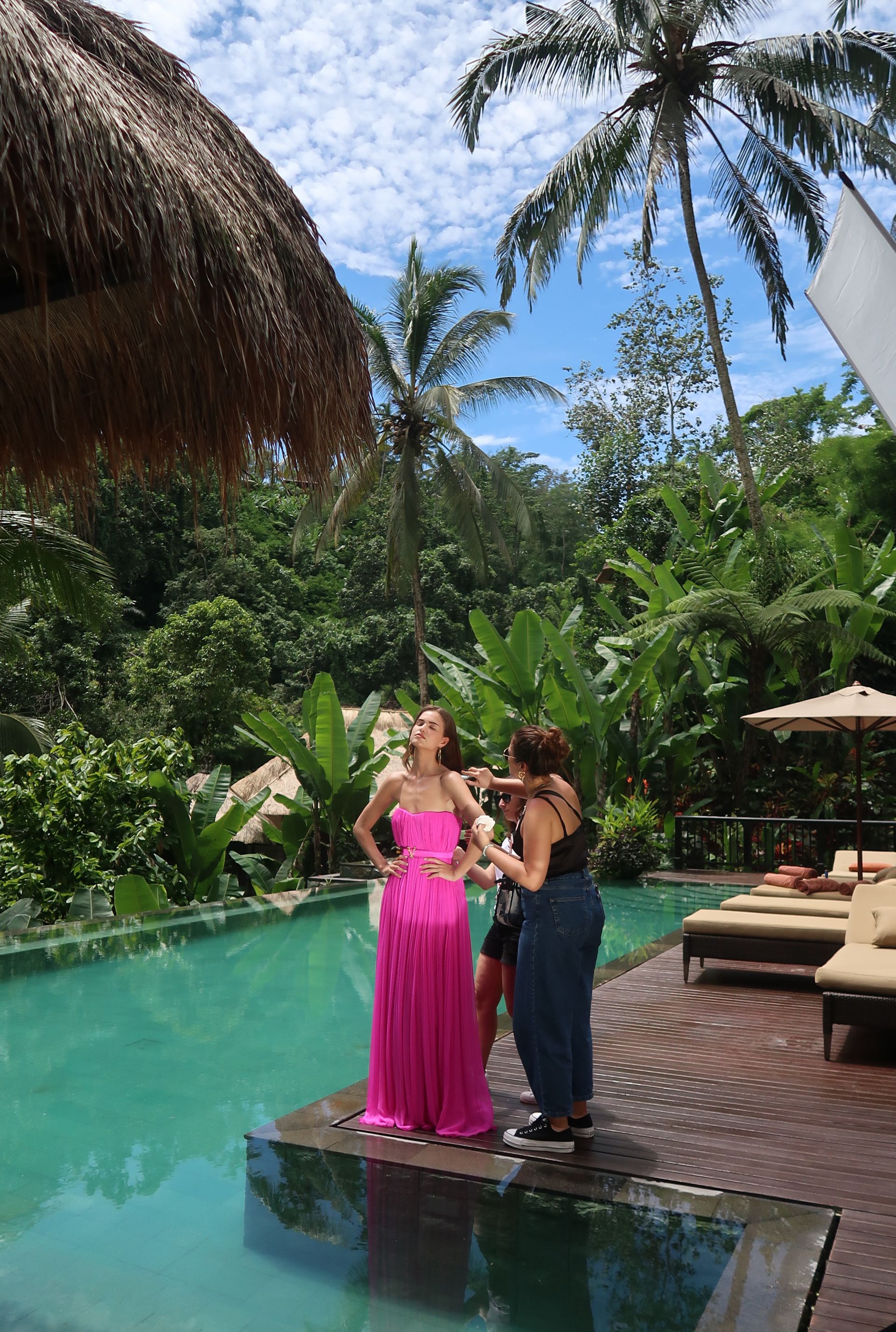 Robin has repeatedly appeared on the covers of other popular magazines but shooting for the L'Officiel cover was the first for her. "It feels amazing to become the cover girl of L'Officiel magazine. It is such an iconic magazine, and I think no one would miss the chance to do this. It is just very blessed and so am I", Robin admitted.
Watch the full interview with Robin Holtzken in the new episode of World Fashion Covers - find out all the secrets from the fashion industry first-hand!