Halloween is coming, and it's high time to choose outfits for parties. We know how difficult it is to come up with something in the Heidi Klum's style (still impressed by her old lady-look) or to make a huge cheese stick costume like Rihanna's?! On the eve of the scariest holiday of the year, we decided to remember the best images of the stars, which will be easy to repeat if you decide to go to a themed party at the last minute.
Zoe Kravitz – the vampire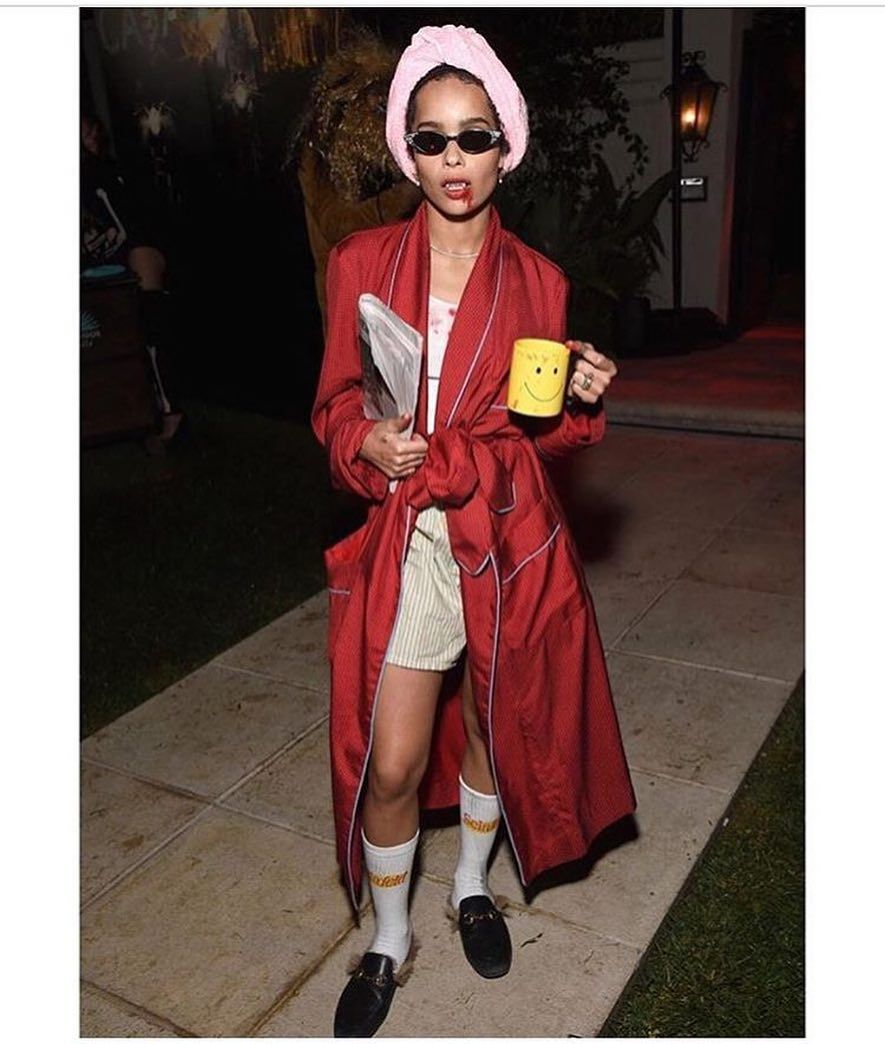 instagram.com/zoeisabellakravitz
Last year, actress Zoe Kravitz decided not to bother much and not to spend thousands of dollars on a costume for the holiday. She came to a Beverly hills party in the image of a sleepy vampire. She threw a silk robe right over her pajamas, tied a towel turban over her head and spattered her t-shirt with "blood" to intimidate. The image turned out to be simple, but interesting: at the end of the working week, we all look a little like a dozy vampire, so you can safely repeat the Zoe's outfit.
Sophie Turner and Joe Jonas-Morticia and Gomez Addams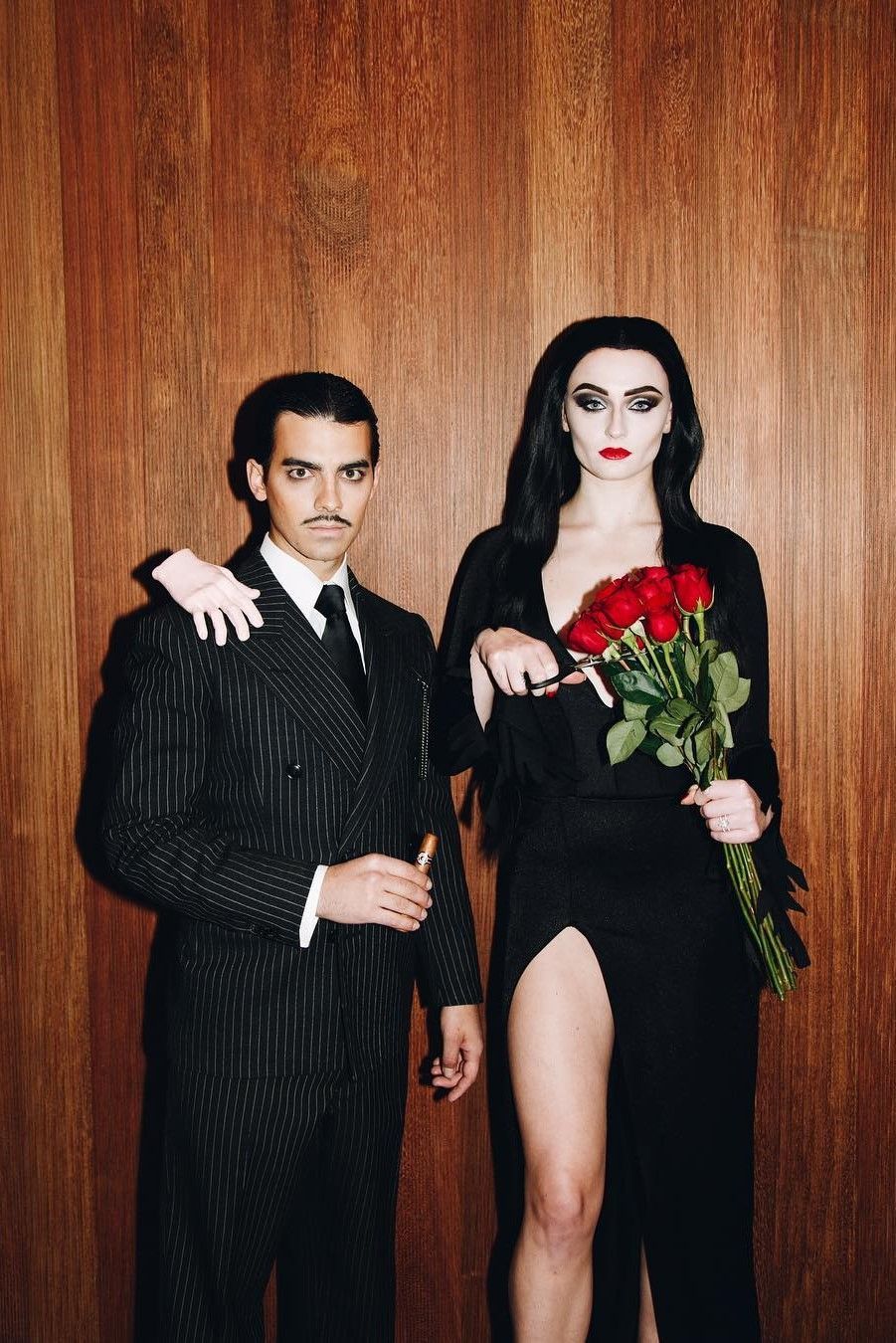 instagram.com/sophiet
At the end of October, the animated film "The Addams Family" is released, so such a paired image might be in order. Although, to be honest, Morticia Addams was and still one of the most popular characters of all parties.
It's not difficult to embody such an image-the main point is to make heavy makeup and wear a long black dress. And then it all depends on how many people you will persuade to be with you at the same page. And if things go well you can cosplay the whole family, including even the Butler.
Joe Jonas is a guy with a terrific sense of humour: for this image, he agreed to glue a fake hand on his shoulder. Last year the musician came to Halloween party in a very cartoonish costume of Sansa Stark from the "Game of Thrones". This role, as we know, was played by his girlfriend Sophie Turner. The guy was wearing a velvet blue dress and a red wig-it was something very similar.
Maddie Ziegler and Tonya Brewer-Leon and Matilda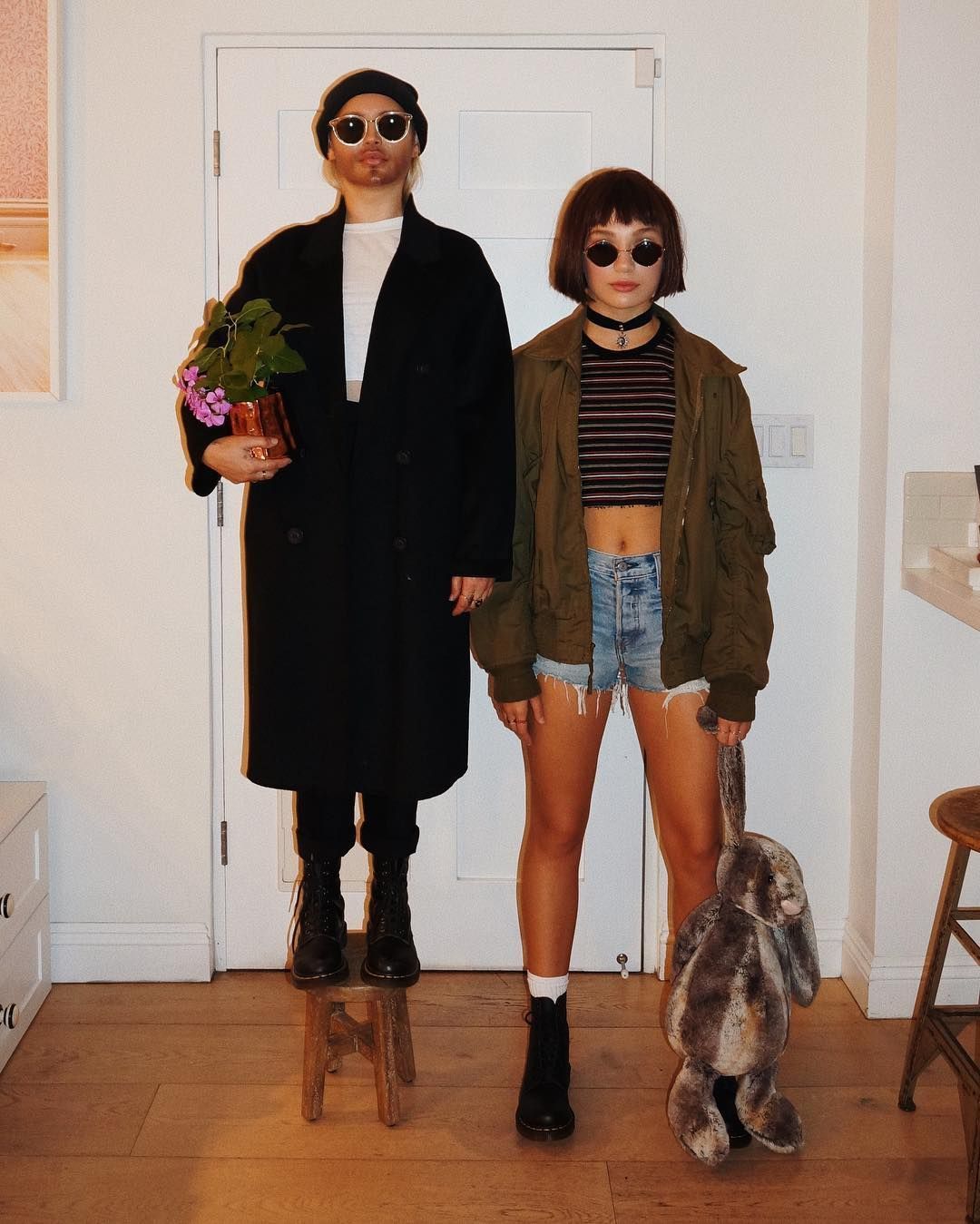 instagram.com/maddieziegler
Maddie Ziegler is a dancer known for Sia's music videos. Last year, Maddie and her friend and makeup artist, Tonya Brewer, dressed up as the heroes of Luc Besson's famous film "Leon". She was wearing short denim shorts, a crop top, a khaki bomber jacket and chunky black boots. Accessories included a choker, dark round glasses and a large toy hare.
Natalia Vodianova-Baba Yaga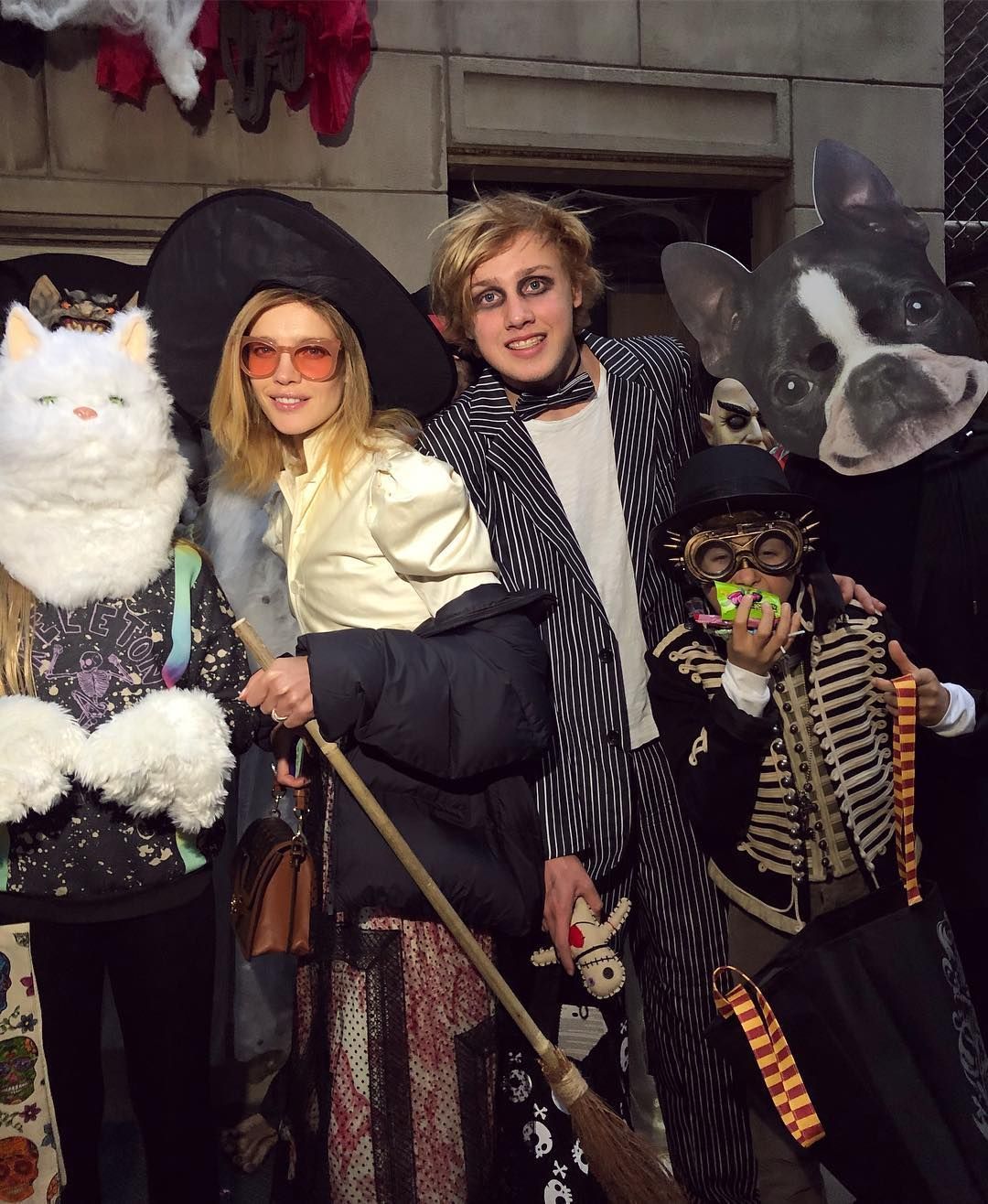 instagram.com/natasupernova
Natalia Vodianova has been living in France for many years, but she doesn't forget her roots. On one of the Halloween parties she came in the costume of the traditional heroine of Russian fairy tales-Baba Yaga. Of course, the model rethought and modernized the image of the old witch – she added stylish orange glasses and a brown bag. Natalia put on a creamy silk blouse and a midi skirt with floral print. The most striking accessory was a broom, the model was carrying it in her hands all evening.
Rita Ora-Barbie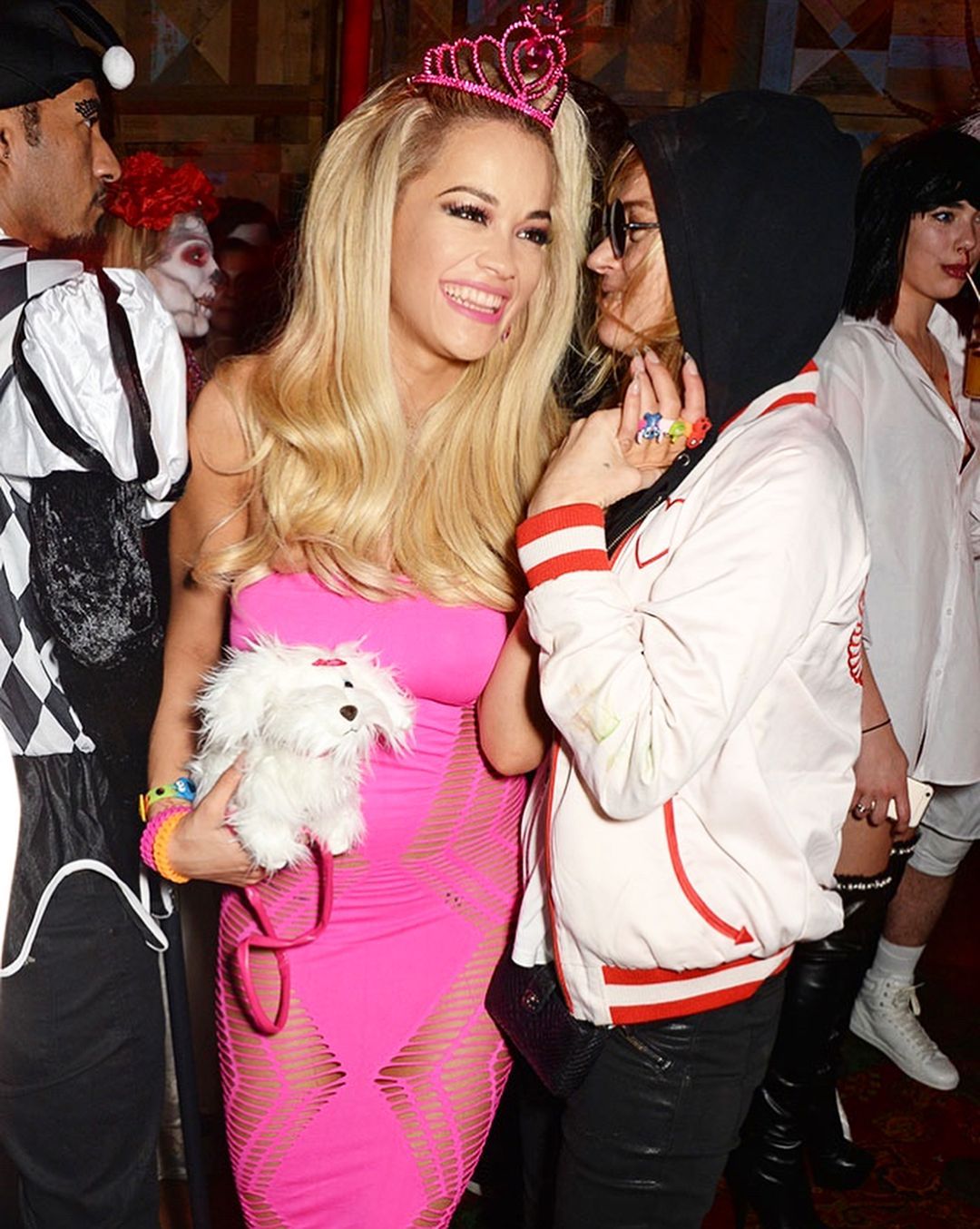 instagram.com/ritaora
In 2018, to celebrate Halloween British singer Rita Ora decided to dress up as the most desirable toy of all girls in the world-a Barbie doll. She wore stiletto heels, a pink bodycon dress with mesh and lots of bright plastic jewelry. The star wore a rhinestone tiara on her head and carried a stuffed dog in her arms. Barbie is a rather common outfit at celebrity parties and it is easy to repeat.
Not everyone immediately recognized the famous doll in Rita Ora's outfit - many fans decided that she dressed up as the American singer Ariana Grande in the video for the song "7 rings".
Irina Shayk – Catwoman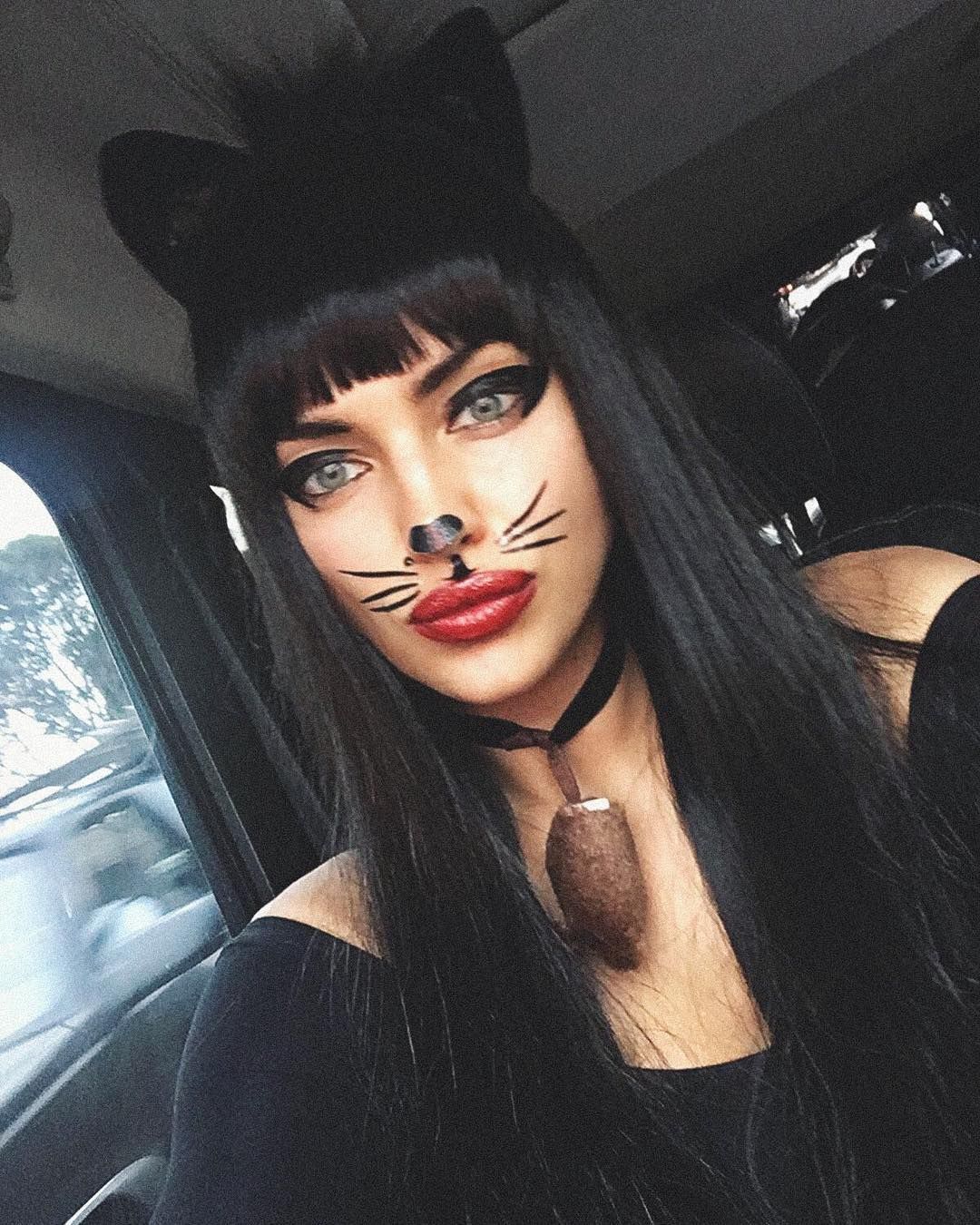 instagram.com/irinashayk
Model Irina Shayk is also not a big fan of transformations. Once on Halloween, she wore a black tight off-the-shoulder jumpsuit and did her "cat" makeup. It turned out very unobtrusive and stylish-black ears, wide wings and red lipstick. The model added a choker to the image and hung an artificial (hopefully) body of a mouse on it.
She tried on this costume in the distant days of her family idyll – in 2017, that's why she brought her daughter and her boyfriend, Bradley Cooper, to the holiday, too. Little Leia was dressed up as an angel, and Cooper was a huge gorilla.
Lily Rose Depp-trainer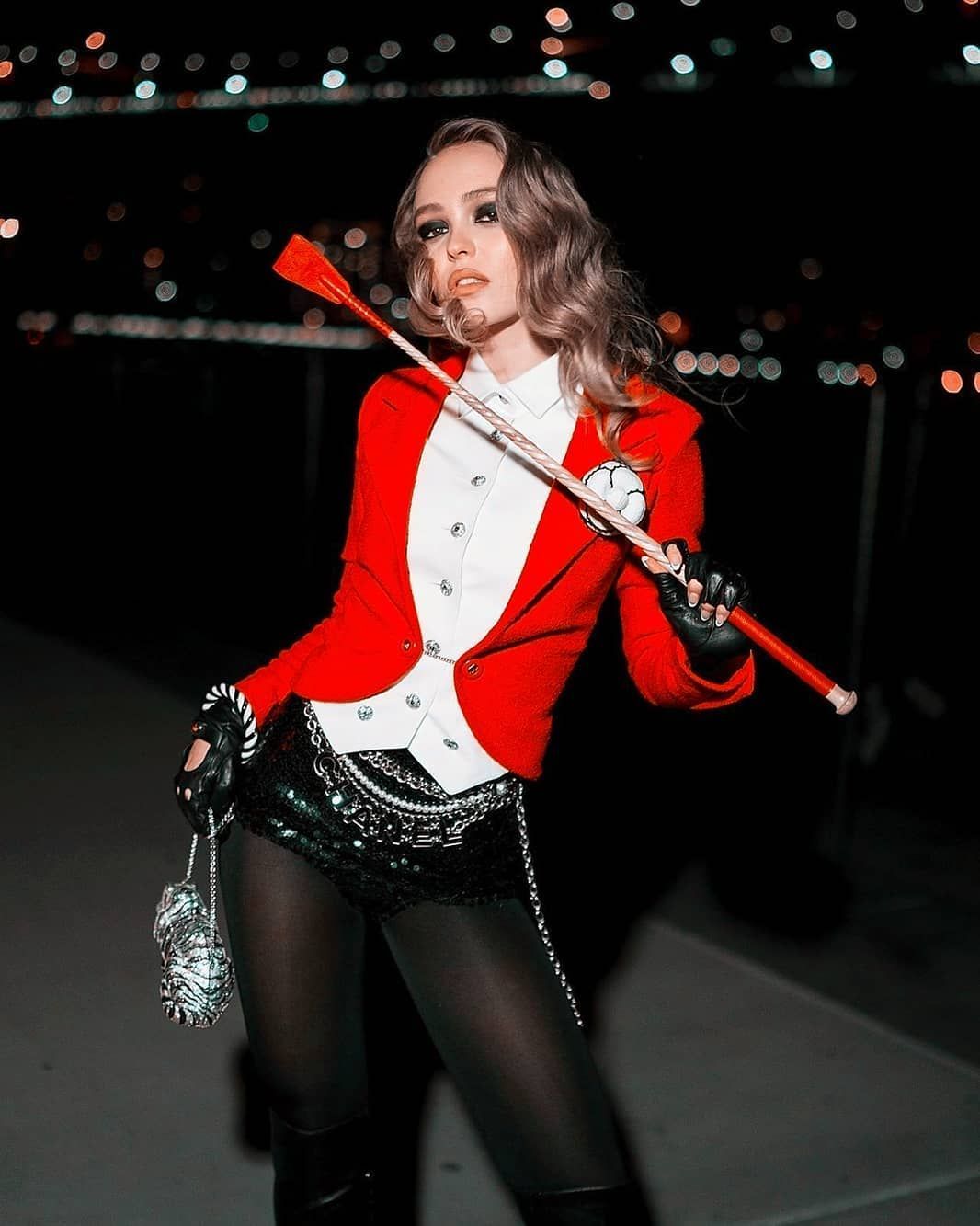 instagram.com/allaboutlilyrose
In 2018, for the V Magazine party, model Lily Rose Depp chose the Chanel brand and collected the whole image from the things of this brand. She wore a crisp white shirt, a bright red jacket and black pants. At first, everyone thought that the girl copies the Willy Wonka's look from the "Charlie and the chocolate factory" film, in which her father Johnny Depp starred. But then it turned out that Lily Rose decided to dress up as a sexy trainer from the circus – she was holding a whip in her hands. Obviously, it won't be easy to repeat total Chanel look, but many things in the image can be easily replaced. Be creative and add some intimidating details!