The Beckham family once again prove that there's nothing more important than supporting loved ones. On Feb, 16, at the London Fashion Week Victoria Beckham presented her autumn-winter collection. And, as always, the Beckham family were out in full force on the front row, cheering Victoria on from the sidelines. Not in attendance was their eldest child, Brooklyn, 20. Now he is resting on USA cost together with his girlfriend actress Nicola Peltz. By the way, this is not the first time when Brooklyn ignores his mother's shows – in 2018, he did not visit the show because of a date with Chloe Moretz. But it seems that the family is not offended at all. The father-of-four acknowledged son Brooklyn, writing: "We miss you Brooklyn Beckham."
David, along with the children, was sitting in the front row next to Vogue editor-in-chief Anna Wintour and British Vogue editor-in-chief Edward Enninful. The man carefully put the youngest daughter Harper on his lap and had a nice conversation with her throughout the show. Victoria and David's moms also visited the fashion show – this family support can be only admired.
After the show, Victoria shared backstage photos and videos. Before the show, the designer presented a small gift to all models – hands massage. It helped them to relieve stress and tune in to out on the podium. She also showed off a magnificent bouquet of flowers, she had received from Cate Blanchett. The actress apologized for not visiting the show, and wished Victoria good luck. The designer said that she doesn't have any special rituals before the show: she did a face mask, checked the equipment and the room and talked with the family.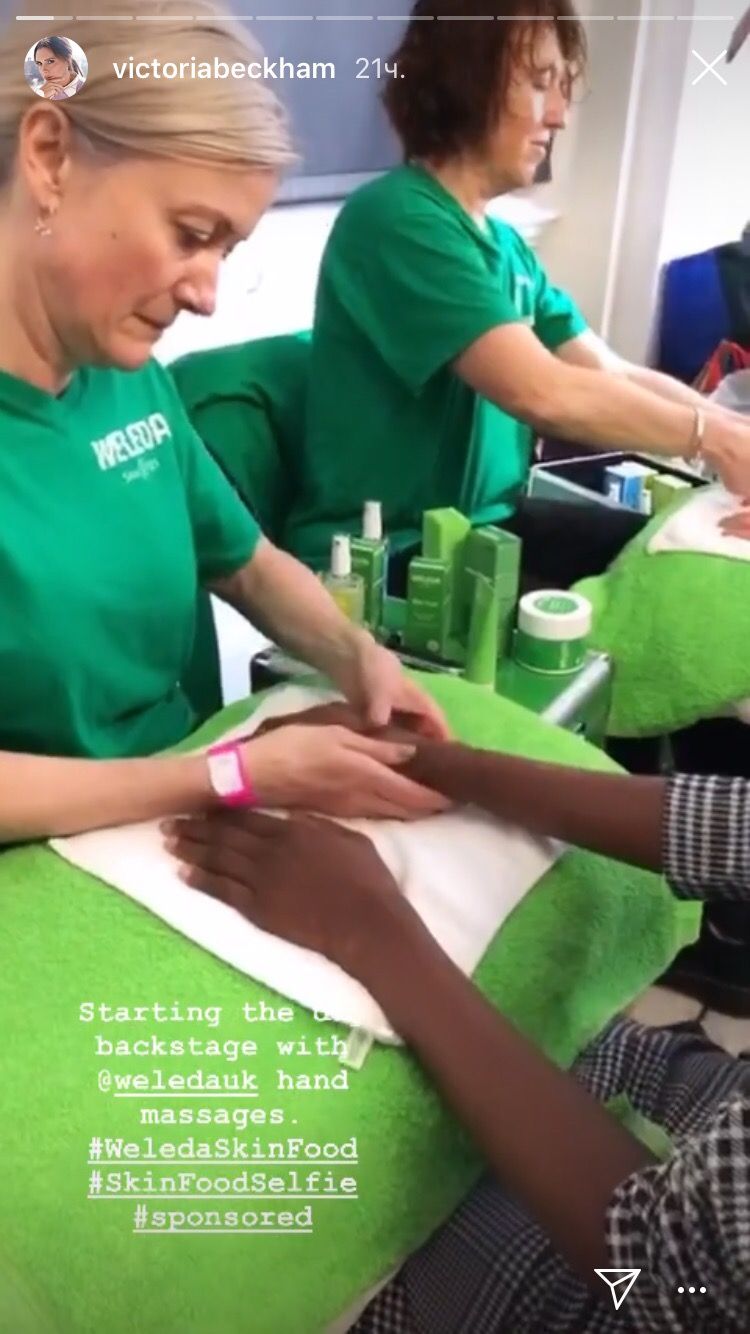 Photo: instagram.com/victoriabeckham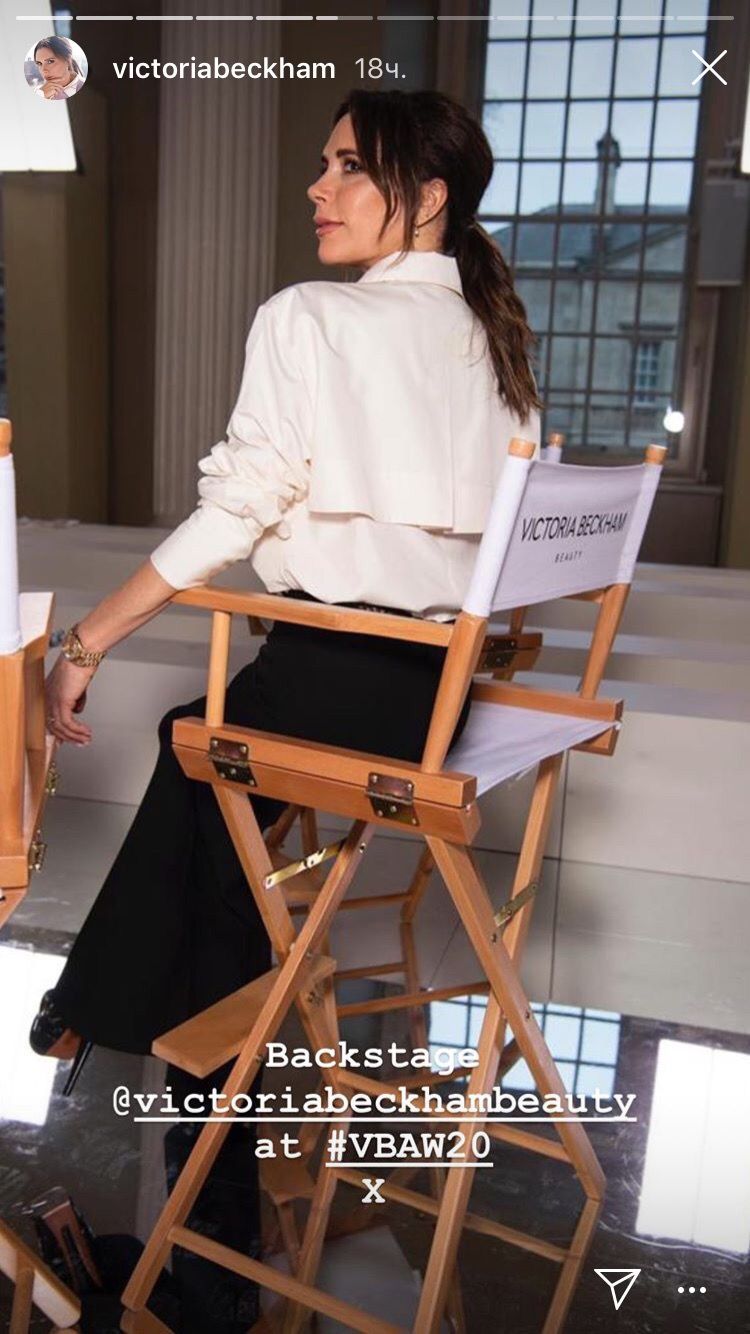 Photo: instagram.com/victoriabeckham
Recently, economists reported that Victoria's brand was on the verge of bankruptcy. But the ex-singer states that she has no plans to leave the fashion business and will try to do her best to stay afloat. She has significantly reduced the company's costs, but didn't give up launching the new collection that embodies the elegance and minimalism, which lie in the DNA of the brand.