Star couples always attract a lot of attention: everyone follows the development of their idols' relationships with great interest and rejoices when they manage to tie the knot. Unfortunately, not all romantic stories have a happy ending. Which celebrities couldn't keep the family together in 2019?
Irina Shayk and Bradley Cooper
Посмотреть эту публикацию в Instagram
Irina Shayk and Bradley Cooper's breakup became one of the most resonant in 2019, because the entire world had followed the development of the Russian model and the American actor's affair. The couple lived together for 4 years and raised a daughter: their marriage seemed to be perfect. But after the Oscar ceremony, there were rumors about Bradley's romance with singer Lady Gaga. Shortly thereafter, Shayk and Cooper announced their separation. Russian Instagram users decided that it was Gaga who was responsible for the breakup, and they filled the singer's account with angry comments. However, it soon became known that Lady Gaga had nothing to do with it, and the true reason for Irina and Bradley's divorce left plenty to talk about.
Miley Cyrus and Liam Hemsworth
Посмотреть эту публикацию в Instagram
In 2019, after 10 years of a whirlwind romance, Miley Cyrus and Liam Hemsworth decided to tie the knot, which made their fans very happy. But their marriage didn't last longer than several months, and in March of this year the couple finally broke up. After that, a real conflict arose between the former lovers: Miley gave out interviews in which she put Liam in a negative light. She confessed that all men had disappointed her and started an affair with the girl. In addition, Cyrus and Hemsworth couldn't share their common property for a long time: there are rumors that the issue of custody of their many pets has become a stumbling block. After that, Miley deleted all Instagram photos of her ex-lover, while Liam went to Australia to heal a broken heart.
Katie Holmes and Jamie Foxx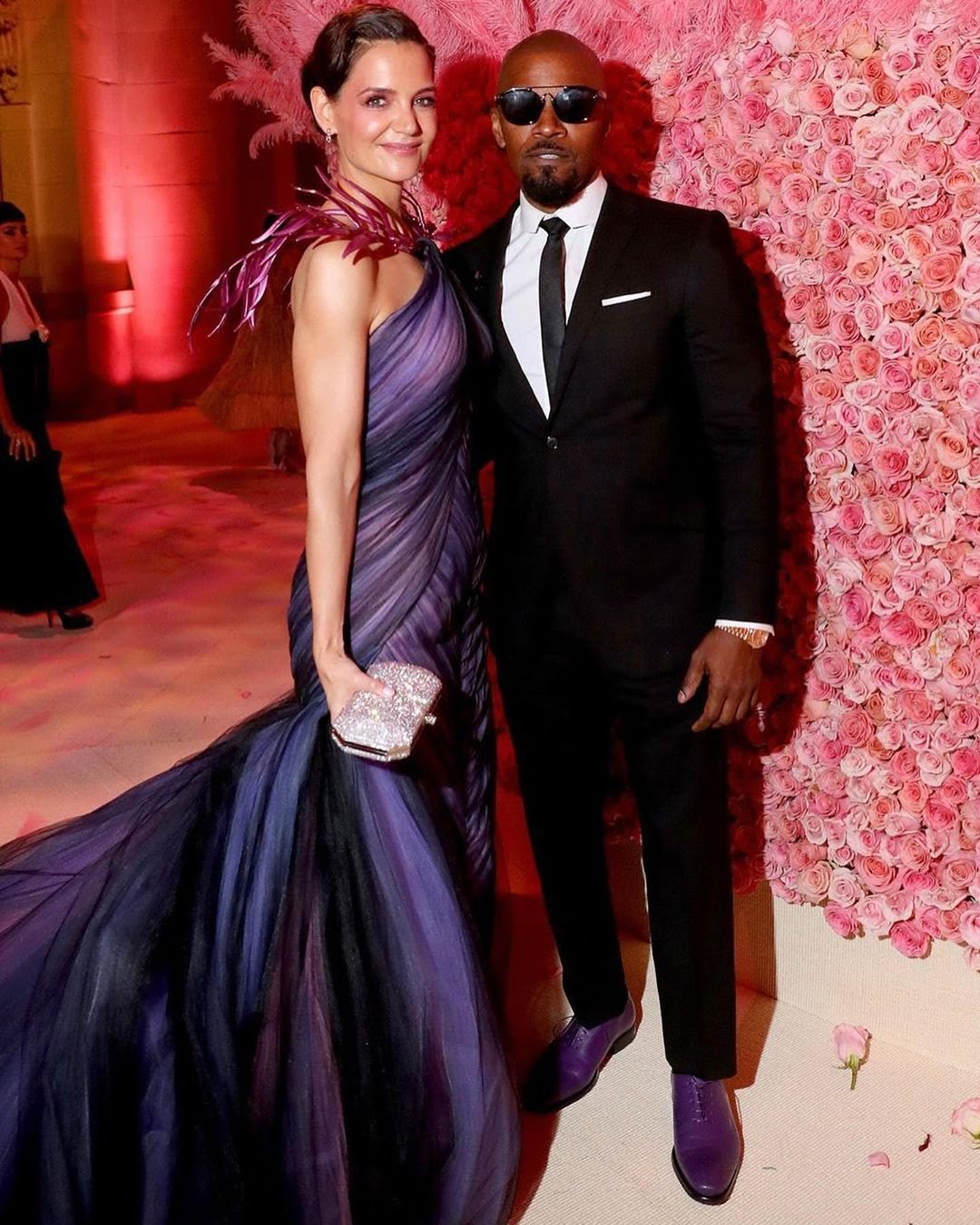 instagram.com/themetgalaofficial/
Over the past five years, there have been rumors in the press about Tom Cruise's ex-wife Katie Holmes and actor Jamie Foxx's romance. The couple tried not to advertise their relationship, but they were often noticed together. Then it was reported that Jamie wanted custody of Katie's daughter. However, this year the actors decided to put an end to their mysterious romance: the last time they were seen together in March of this year, after which Holmes and Foxx stopped appearing together in public for good. Shortly thereafter, paparazzi managed to catch Jamie in the company of singer Sela Vave. The couple were holding hands, and fans immediately realized that the relationship between Holmes and Foxx came to an end.
Kylie Jenner and Travis Scott
Посмотреть эту публикацию в Instagram
The fact that the model Kylie Jenner and rapper Travis Scott broke up became known in October. Their relationship lasted for 2 years, the couple have a daughter Stormy. However, from time to time, there was information in the media and social networks that Travis isn't faithful to his wife: he was accused in an affair with Instagram blogger Rojean Kar. As a result, the marriage of the 22-year-old model and the 28-year-old rapper failed the test. Celebrities themselves have denied all the rumors about betrayal and said they maintained good relations for the sake of their daughter.