Not every Hollywood couple has their own special name, awarded by fans and tabloids. But such a name was in the union of Brad Pitt and Angelina Jolie. They were called the most beautiful couple in Hollywood, millions of people were breathlessly watching the development of their romance and jokingly called them Branjoliena as they looked so good together. Why did this romantic fairy tale suddenly come to an end?
Heartbreaker and playboy
Angelina Jolie was often called the heartbreaker: not a single man could resist her beuty and charm. And by the time she met Brad Pitt, there were already two marriages behind her - with British actor Johnny Lee Miller and Billy Bob Thornton. It's ironic that Jolie also met with both ex-husbands on the set. Both of these marriages did not last longer than a couple of years, and then Jolie even started dating a woman, announcing her bisexuality.
However, before meeting his future wife, Brad Pitt was also not a family man. Robin Givens, Gwyneth Paltrow, Claire Forlani - a partner in the filming of the movie "Meet Joe Black" - this is not an exhaustive list of the girls Pitt met. However, in 1998, Pitt met Jennifer Aniston, and a vivid romance followed by fans of both celebrities led to a wedding in 2000. Aniston and Pitt spent 5 years in a marriage, and everything seemed perfect until the filming of "Mr. and Mrs. Smith" began.
Mr. and Mrs. Smith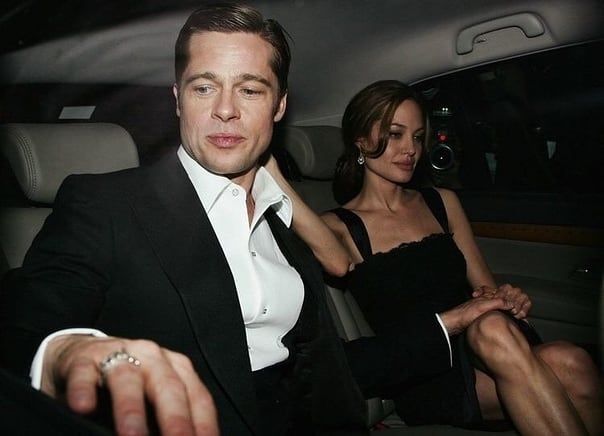 Jolie and Pitt met each other on the set of the criminal action movie "Mr. and Mrs. Smith," in which they played the role of spouses leading a double life and on the verge of divorce. At first the actors simply could not stand each other, but gradually, like between their characters of the film, a real passion flared up between Pitt and Jolie. Without waiting for an official divorce from Aniston, Pitt began to openly meet with his new lover, which infuriated not only his wife, but also an impressive army of her fans.
Fans of Aniston for a long time could not forgive Pete for such betrayal, especially since then there were rumors about Jennifer's pregnancy, which, however, was not confirmed. Especially zealous fans continued to hate Branjoliena tillthe very end. However, Pitt and Jolie did not care: in 2005, Pitt filed for divorce from Aniston, and started to date Jolie officialy.
Civil marriage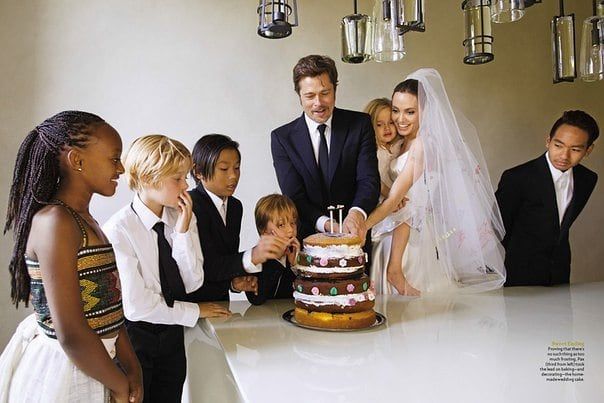 The next 10 years, the relationship of Jolie and Pitt was like a romantic fairy tale. Their common appearance on the red carpet became the main topic of discussion of articles in magazines. Everyone was touched by how sweet Pitt trated Angie's adopted children - Maddox and Zahara. And in 2006 the couple had their first joint child - daughter Shiloh. Then Brad and Angie had three more children - two of their own and one adopted. And this despite the fact that Jolie and Pitt did not have official relations. And only in 2014 Jolie and Pitt finally decided to get married.
Rumors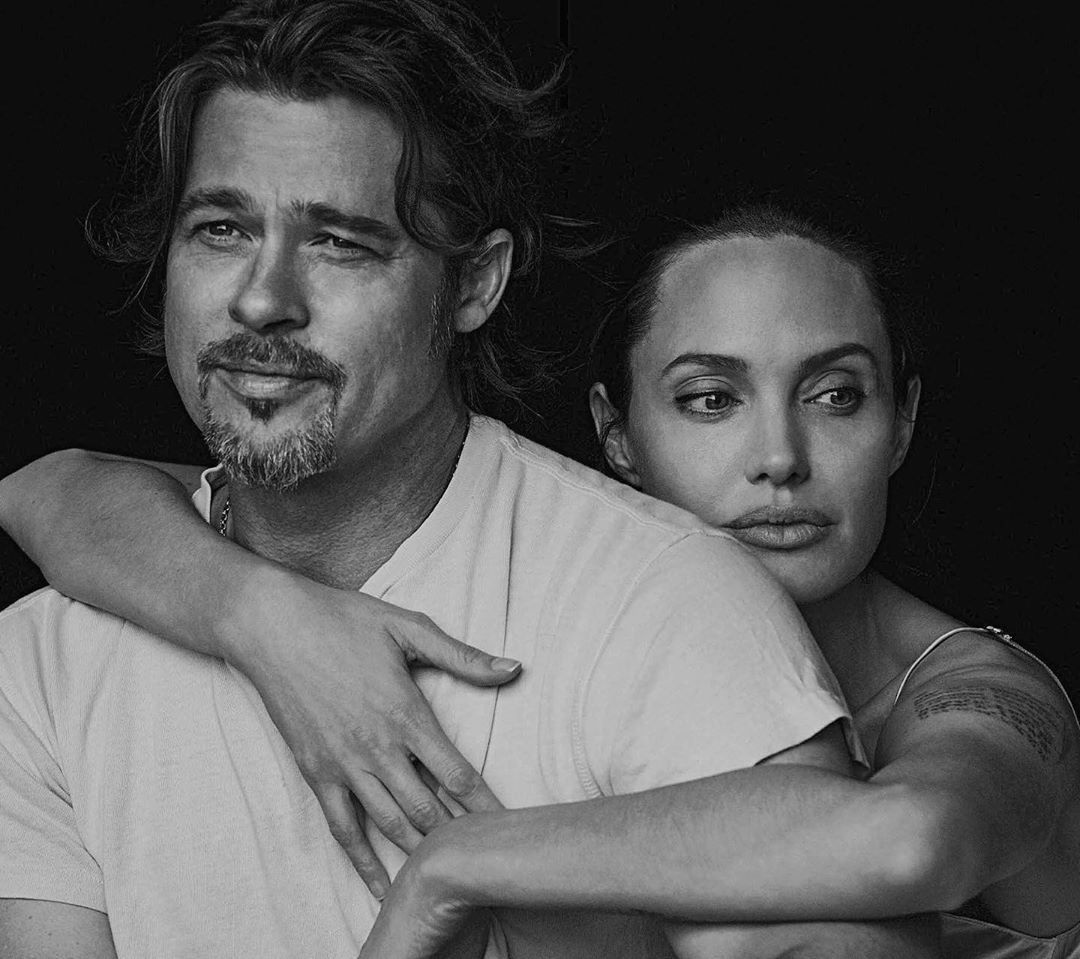 There were rumors about problems in the relationship between Pitt and Jolie before the wedding. The media often wrote about outbreaks of Jolie's jealousy, that Pitt was cheating on her, and about constant quarrels between the couple. Magazines wrote that Jolie was trying to control Pitt, limited his social circle and prevented him from raising children. However, these conversations went on throughout the 10 years of the romance. And after BradJoliena finally got married, people started to believe that everything would be fine. However, everything happened the other way around: after the wedding, their relationship did not last several years. Information began to appear in the press that Pitt had an affair with Marion Cotillard.
Divorse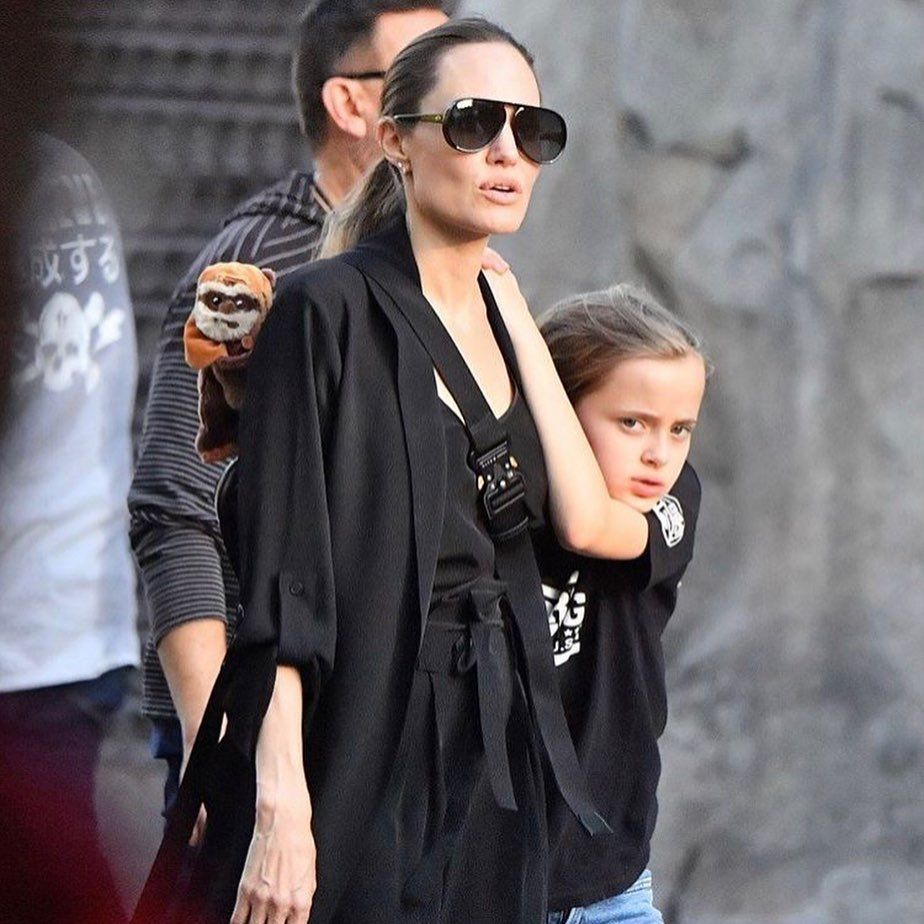 In the end, everything collapsed after the release of "Cote d'Azur", directed by Jolie herself. In the center of the movie is the crumbling marriage of the couple, whose roles were played by Jolie and Pitt, and, as it turned out, the plot of this film directly reflected the real situation between Brad and Angie. As a result, the couple filed for divorce.
The tabloids then wrote that now Aniston was avenged, and that she should gloat. Jennifer might have really enjoyed the news, but at the time she seemed to be happy with Justin Theroux so she hardly paid much attention to the divorce of Jolie and Pete.
Why did Bradjoliena splitted up?
For those who closely followed their romance, the news of the divorce was not a surprise. But the surprise was that once a loving couple started a real war for children with mutual accusations and open hostility towards each other. And this scandal has not ended so far. There are reports that Jolie forbids her ex-husband to see his children, and such news very upsets fans of the couple who do not leave hope that someday Angie and Pitt will still be together.
However, this is unlikely to happen: they turned out to be too independent and strong persons to build a family life. Self-confident Jolie is almost unable to compromise, and the freedom-loving Pitt cannot allow anyone to try to control him. Their love was enough to stay together for more than 10 years, but, as it turned out, even such a vivid romance cannot last forever.