The news that Prince Harry and Meghan Markle is going to sue the influential British tabloids, was perhaps the most discussed last weekend. According to Prince Harry, the cause of the lawsuit was the systematic harassment of Megan by the press. The Duke of Sussex even compared this situation with the events of 22 years ago, when, because of the persecution of the paparazzi, his mother got into a fatal car accident. However, in reality, the attitude of the press towards Megan is fundamentally different from the way journalists treated Princess Diana. The press loved Lady Di but now the media hates Megan. Like the vast majority of British society do. But why so many people do dislike Markle?
She is an American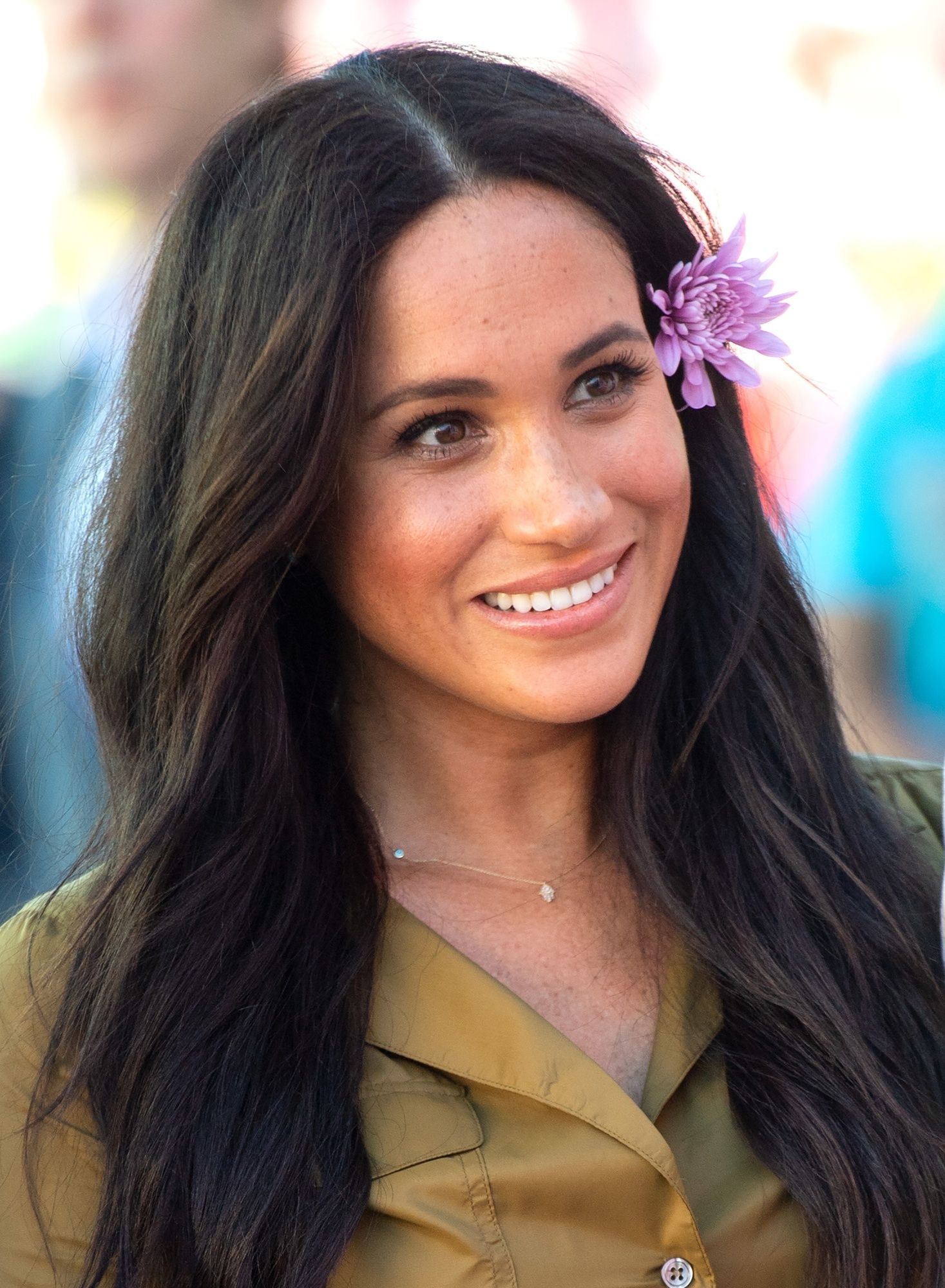 8 years ago the whole world watched the Prince William and Kate Middleton's wedding. Romantic girls even compared Kate's story with the story of Cinderella, who managed to find her prince. The British society still admires Kate because she is kind, stylish and smart, a real lady and a perfect wife for the future king of Great Britain. But British society has a completely different attitude towards Markle. Her every appearance and every new outfit become the object of caustic jokes in the media and on the Internet. Why, then, do the English idolize one Duchess and despise the other? For the British the answer is pretty obvious: Megan is an American! Most Britons are believed to be conservative, and they're sure that only aristocrats with an impeccable biography and exquisite manners can be representatives of the Royal family. An American girl from an ordinary family doesn't meet this criterion.
She is from the scandalous family
Megan's origin is becoming a subject of discussion as her family took a very ambiguous position about her marriage. And while Megan's mother supports her, her sister and father give out provocative interviews that denounce Megan's insincerity and criticize her actions. Thomas Markle even made accusations against Prince Harry himself: Harry didn't bother to personally ask for his daughter's hand. Thomas also accused his daughter of forbidding him to see his grandson. After that, Megan had no choice but to announce publicly that she was breaking any ties with her father and would never allow him to meet with her son Archie. There were those who understood Megan's decision and those who felt sorry for the unfortunate and abandoned father, who just wanted to have good relationship with his daughter.
She is an Actress
Посмотреть эту публикацию в Instagram
Another fact of Megan's biography, for which the Brits hate her: she is an actress, not the most talented and famous actress, by the way. Until the first news about Meghan Markle's affair with Harry, only fans of the series "Suits" heard about her. It is a very good and high-quality series with high ratings, however, it hasn't earned worldwide fame and mainstream status. But the news about Meghan's wedding with Prince Harry added huge popularity to the series. However, conservative British society is primarily outraged by the fact that Megan starred in scandalous bedroom scenes. And this is absolutely unacceptable for the Duchess.
She is not sincere
Посмотреть эту публикацию в Instagram
For some reason, everyone believes that Megan has remained an actress and now she just plays another role in public. To every news about Markle there are comments that she has an insincere and strained smile. There are also those who put forward theories that Megan is only interested in money, and she is happy to spend UK taxpayers' money on updating the interior of her house. Another act that showed Megan's hypocrisy: after her statements about caring for the environmental situation in the world, her and her husband went on vacation on a private jet. They made several flights, which,obviously, caused an outrage among environmentalists.
She breaks the protocol
Посмотреть эту публикацию в Instagram
Megan's outfits are criticized, but most of all British society and the press are indignant at the fact that she often neglects the protocol. She crosses her legs, wears heavy make-up, puts on dresses of the wrong length, openly demonstrates her feelings for Harry in public - the list of Megan's sins can be listed endlessly. For British people, who are proud of their Royal family and traditions, this is a serious reason to severely criticize the Duchess of Sussex. One of the main complaints against Megan is precisely that she doesn't want to behave like a Duchess, doesn't want to study and change her habits. An even greater flurry of indignation fell upon the Duchess when she unofficially visited the US tennis championship to support her friend Serena Williams, leaving her little son with nannies.
She is the Kate Middleton's
enemy
Kate is a favourite of the British community, and the news that the Duchesses don't get along and often come into conflict only fueled the Brits' hatred towards Megan. We can't say exactly, how true these rumors are, after all. These gossips are provided by mysterious insiders, while representatives of the Kensington Palace don't confirm them. But for Markle's haters even such unverified information serves as an additional reason to accuse her of all sins.
She doesn't respect the Queen
Посмотреть эту публикацию в Instagram
Recently, the tabloids wrote that Queen Elizabeth II was so unhappy with Megan that she even forbade to mention her name out loud. It is definitely impossible to say, whether it is true or not, but the fact that Markle doesn't always show respect for the Queen is quite obvious. For example, she rejected the Elizabeth's invitation to visit her in Balmor, and chose to go to the same ill-fated tennis match in the United States. According to rumors, the Queen is not satisfied with the behavior of Markle and Prince Harry, and the news that the Sussex couple decided to sue the press is unlikely to add Elizabeth's love to them.
She is a Dream Destroyer
Посмотреть эту публикацию в Instagram
Finally, the last reason to hate Meghan Markle is that she destroyed the dreams of thousands of girls who fantasized that someday they would become princesses. Prince Harry was their favourite, he was even more popular than his older brother. However, after the wedding with Markle, his rating in the eyes of the public began to plummet, and now every Prince's step is harshly criticized.
Some of these reasons may seem ridiculous and even far-fetched, but they pose a serious threat to the reputation of the Duchess and her husband. Any Megan's attempt to rectify the situation, one way or another, comes across a wall of disapproval and criticism, and for now we can only guess how this will affect her future life.