The most refreshing shade of this summer is coming back to our wardrobes. Read our guide to know how to wear mint-colored clothes to be edgy not only this summer but always.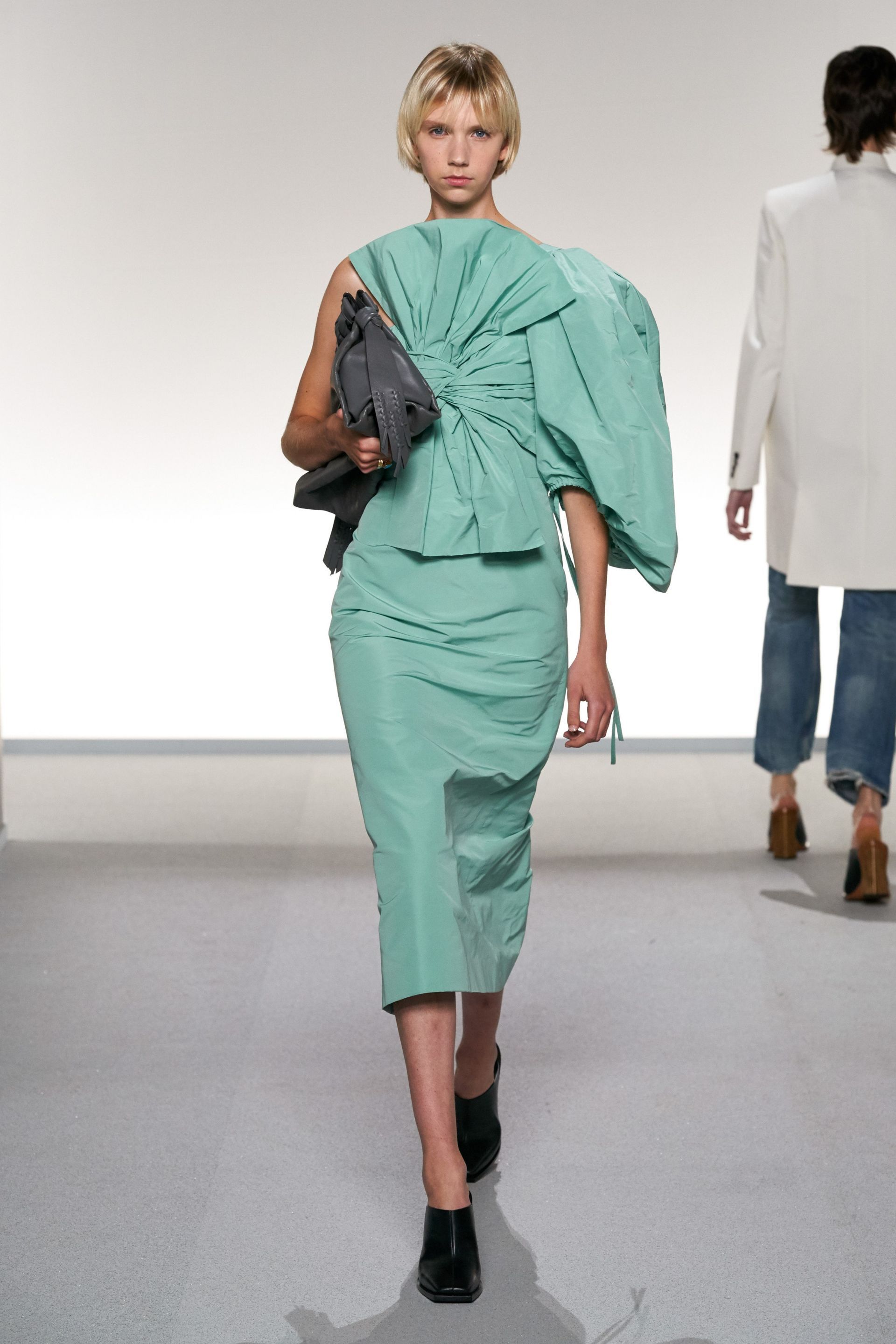 Givenchy
As if in revenge that we had to sit at home all spring, dressing up only for online parties with friends and romantic dates at Zoom, the summer is going to be very hot and dry. We will be saved not only with ice cocktails on open verandas, sunscreens, and stylish sunglasses but also by wearing the garments in the refreshing mint color that is super trendy this season.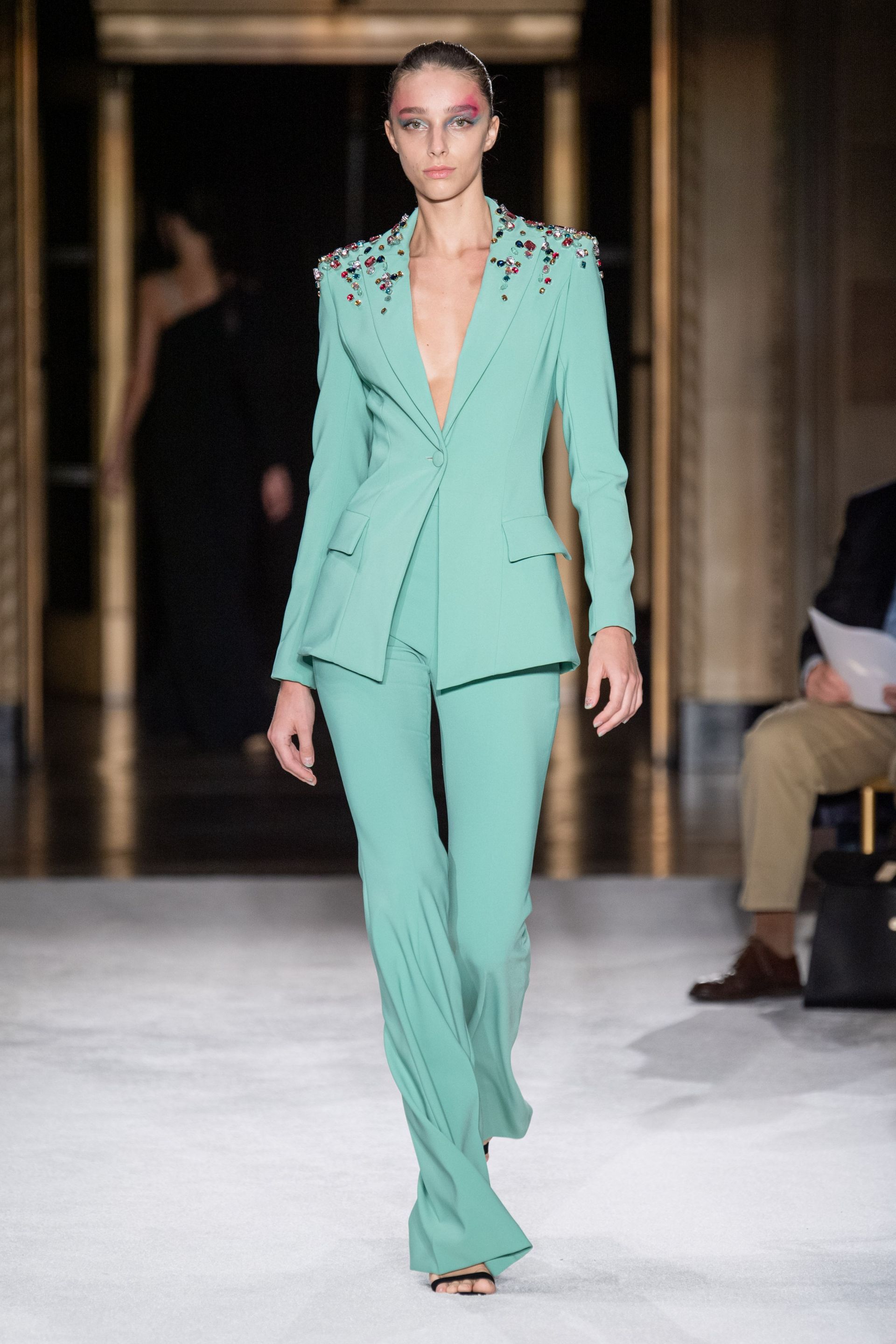 Christian Siriano
Designers do not obsess about a certain palette and boldly experiment with color. Christian Siriano chose a rich turquoise, Givenchy makes it a little dusty and faded in the sun while Marc Jacobs combines it with white showing his interpretation of the classic paisley print.
Preen by Thornton Bregazzi
This summer would not be complete without the classic mint shade running down to green associated with an ice cream in a waffle cup, sea waves, sweet marshmallow, or icy mojito. Stylists recommend choosing outfits in more muted tones for everyday and basic wardrobe whilst saving bright accents for festive and informal looks. We hope that there will be as many reasons for them this summer as possible. The mint shade goes well not only with the classic black, beige, white and gray, but also with other trendy colors like lavender, lemon and dusty pink. So, it won't be too much if you buy and mix them creating spectacular combinations.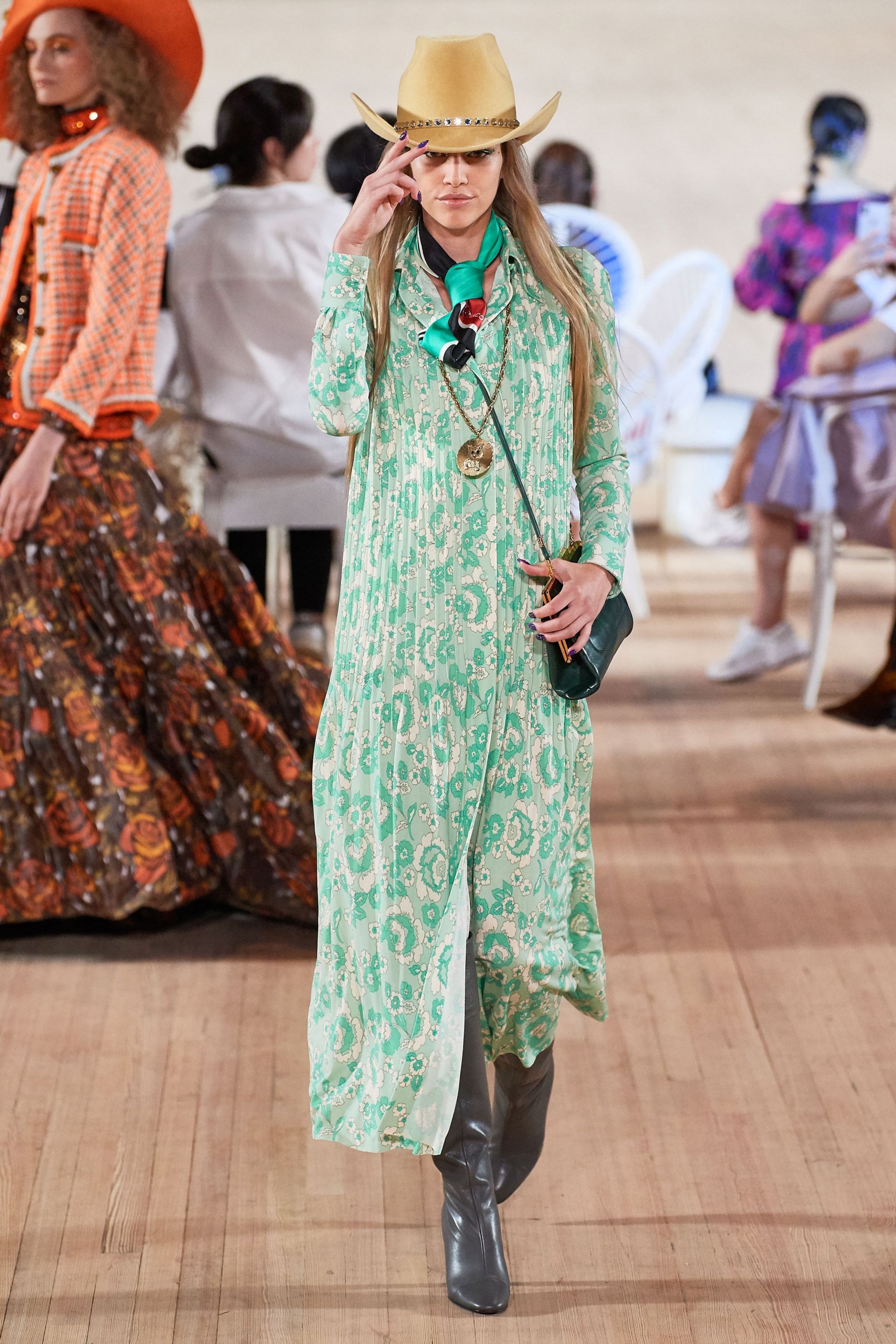 Marc Jacobs
This season, fashionistas prefer light dresses, tops, safari jackets, wide trousers, and denim which can be not only blue. If you are just starting to look out for the mint color and want to introduce it into the wardrobe gradually, pay attention to accessories and shoes: mule-resistant heels, shoes, comfortable sneakers, satin neckerchiefs, hats and wide plastic bracelets. There is our selection of ten perfect mint items which will be useful this summer and colorize even cloudy days!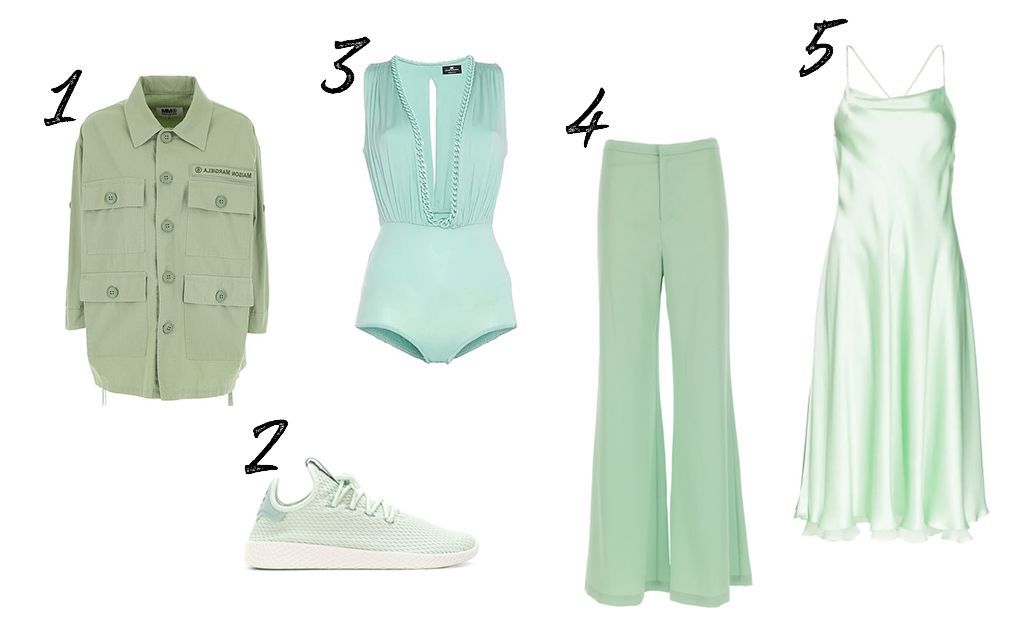 1 - shirt by Maison Margiela, 2 - trainers by Adidas by Pharrell Williams, 3 - bodysuit by Elisabetta Franchi, 4 - trousers by Alexander Wang, 5 - dress by Anouki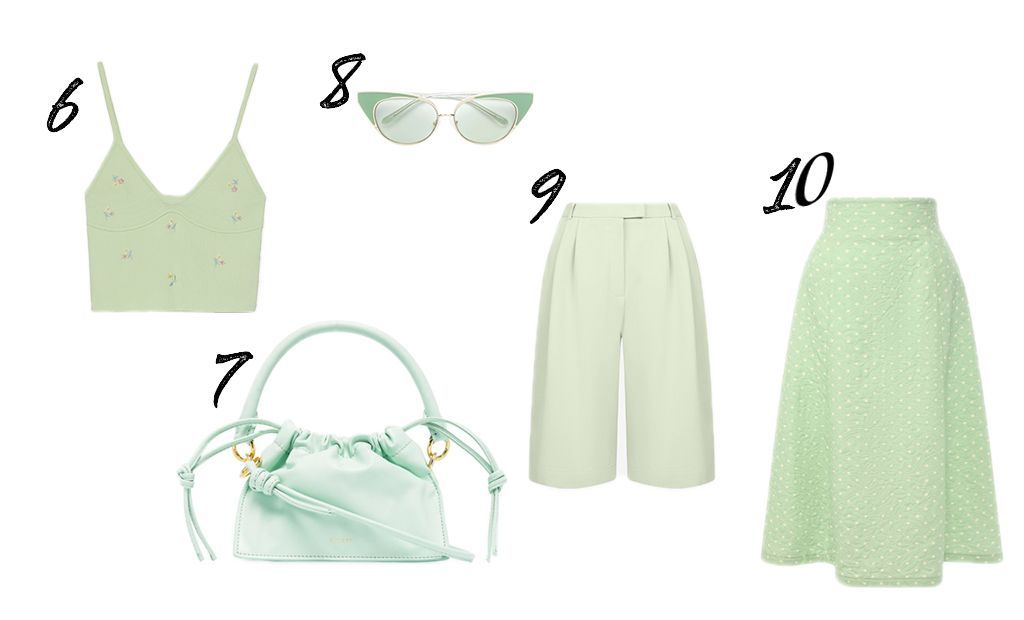 6 - top by Zara, 7 - bag by Yuzefi, 8 - sunglasses by No. 21, 9 - Bermuda shorts by 12Storeez, 10 - skirt by Ulyana Sergeenko
Read more about the latest spring-summer 2020 trends here:
Blots and Gradients as a credible alternative to the prints
Denim geek: total love to jean fabric this season