While many designers of both luxury and streetwear brands have talked about the impending demise of the eponymous style in 2020, the street aesthetic is still alive. However, its elements have changed a little - today, stretched Vêtements sweatshirts, baggy T-shirts, and sneakers, which were popular a couple of years ago, have become irrelevant. They were replaced by the attributes of the early 2000s. Here are some of the catchiest streetwear style trends and practical tips that will help you to feel part of a large global community.
All types of Blazers
Maybe some will say that a blazer is a timeless classic, and it is strange or even stupid to put it in a trends list. However, they are styled differently in 2020 – feel free to choose any model of blazer that you want and to mix it with latex leggings, baggy jeans, vintage T-shirts, and huge sneakers, or belt it with a wide corset. Checkered blazer jackets also match well with casual long-sleeves with huge catchy prints, so it's time to look at this classic item at a new angle and to experiment!
Посмотреть эту публикацию в Instagram
Посмотреть эту публикацию в Instagram
Puffer jackets
Winter is coming, so don't forget to put on a warm puffer jacket over the blazer - it looks super cool when the hem of the blazer sticks out from under a cropped jacket.
Посмотреть эту публикацию в Instagram
Посмотреть эту публикацию в Instagram
If you find them too short for the cold season, adopt longer- length models like in the Prada fall-winter 2020 collection.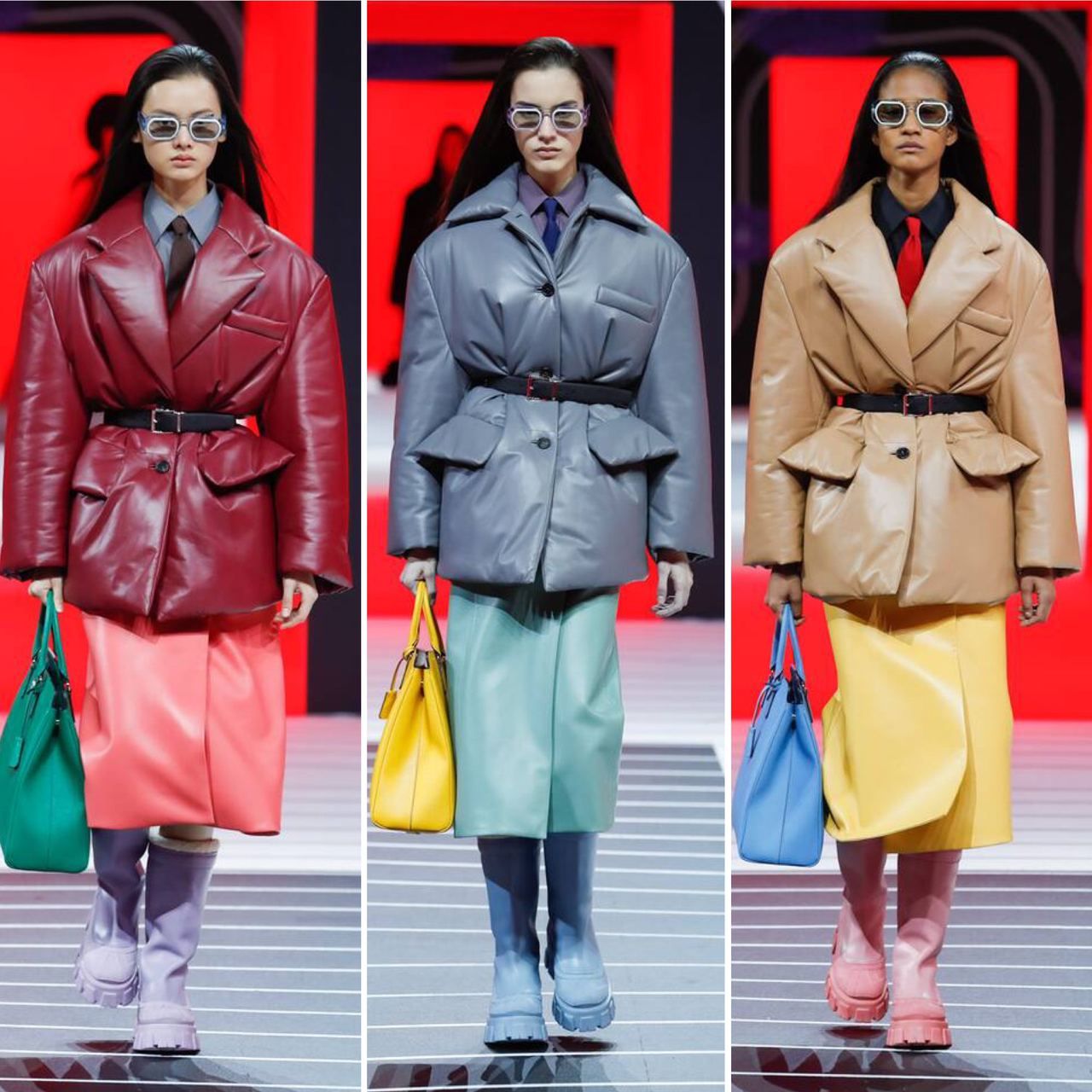 Photos: prada.com
Camo pants
Camo or raver shuttle pants are a direct reference to the early 2000s, Pink's outfit from the "Family Portrait" video, and the TLC band. Very wide and baggy, they work with a tiny tight top or all the same cropped puffer jackets.
Посмотреть эту публикацию в Instagram
Посмотреть эту публикацию в Instagram
Choker chains
As one of the biggest 2020 fashion trends, this accessory smoothly transitioned into streetwear as well. Many fashion influencers add brutal choker chains to every outfit, whether it's a transparent tight long-sleeve or basic monochrome T-shirt.
Посмотреть эту публикацию в Instagram
Посмотреть эту публикацию в Instagram
Read also:
Coat alternative: 9 stylish capes to buy this fall