Don't be so quick to rub your eyes! This is not a seasonal spring allergy that makes them watery, all these smudges, spots, blurring, and stains in front of you are the big trend of this season.
This spring, many designers were inspired by abstract blots and multifaceted gradients. Some of them fell into childhood remembering how they accidentally or on purpose poured juice, lemonade, cream soda or milk onto the table, and watched the liquid slowly spread across the surface creating eccentric spots or uneven stains. Such tricks were made by Carolina Herrera, Isabel Marant, and Missoni in their spring-summer 2020 collections.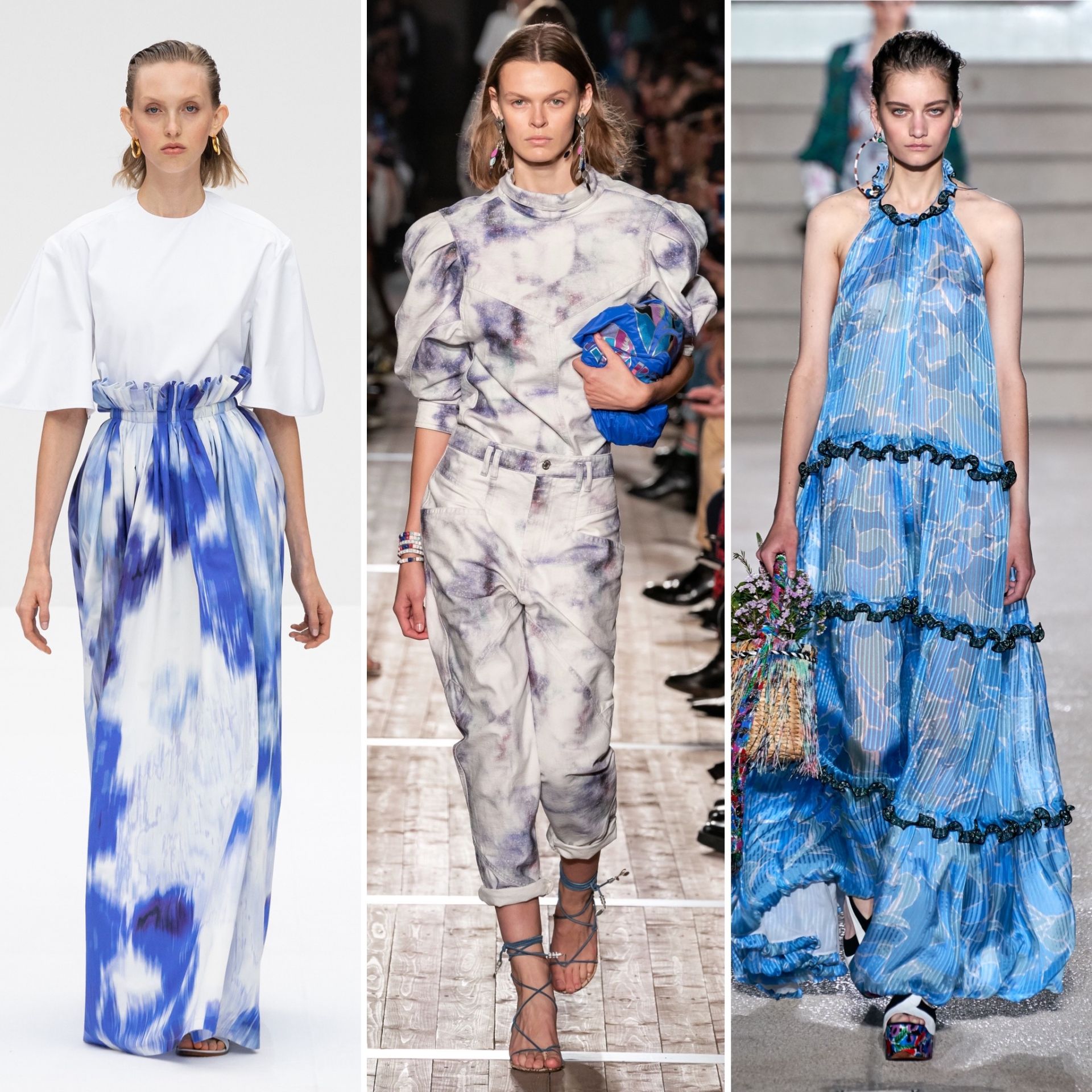 From left to right - Carolina Herrera; Isabel Marant; Missoni
Ralf & Russo took soft pastel color stains similar to gasoline ones as the basis of their spring-summer collection. Fuel spilled onto dresses, hoodies, jackets, silk robes, and even shoes.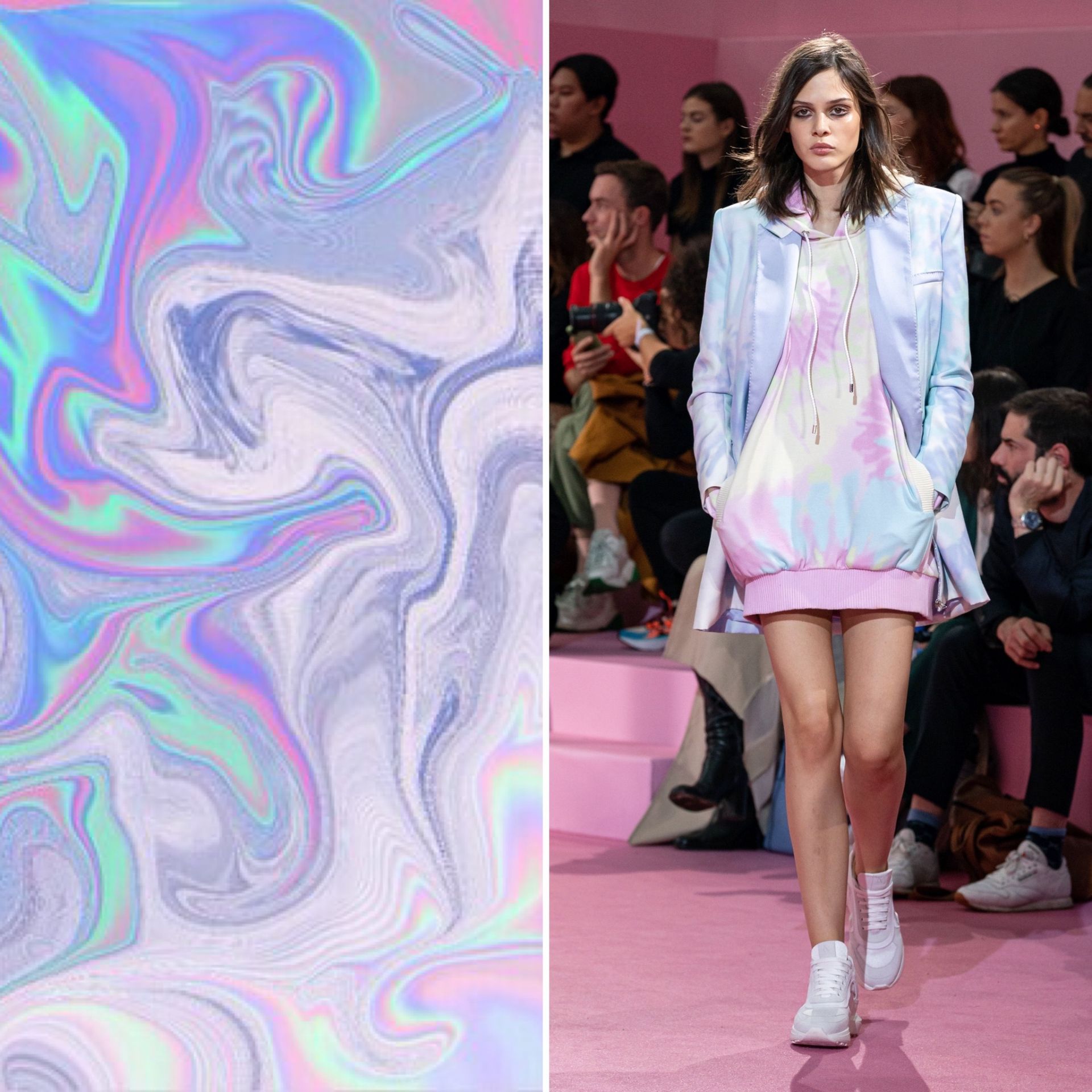 Ralf & Russo
Other designers showed their love for abstract painting and created a huge number of dresses, skirts, and tops with soft color changes in the best traditions of impressionism. Gabriele Colangelo chose a delicate nude-violet palette as in the picture 'The Water Lilies: The Clouds' by Claude Monet for a blouse with cuts on the sides.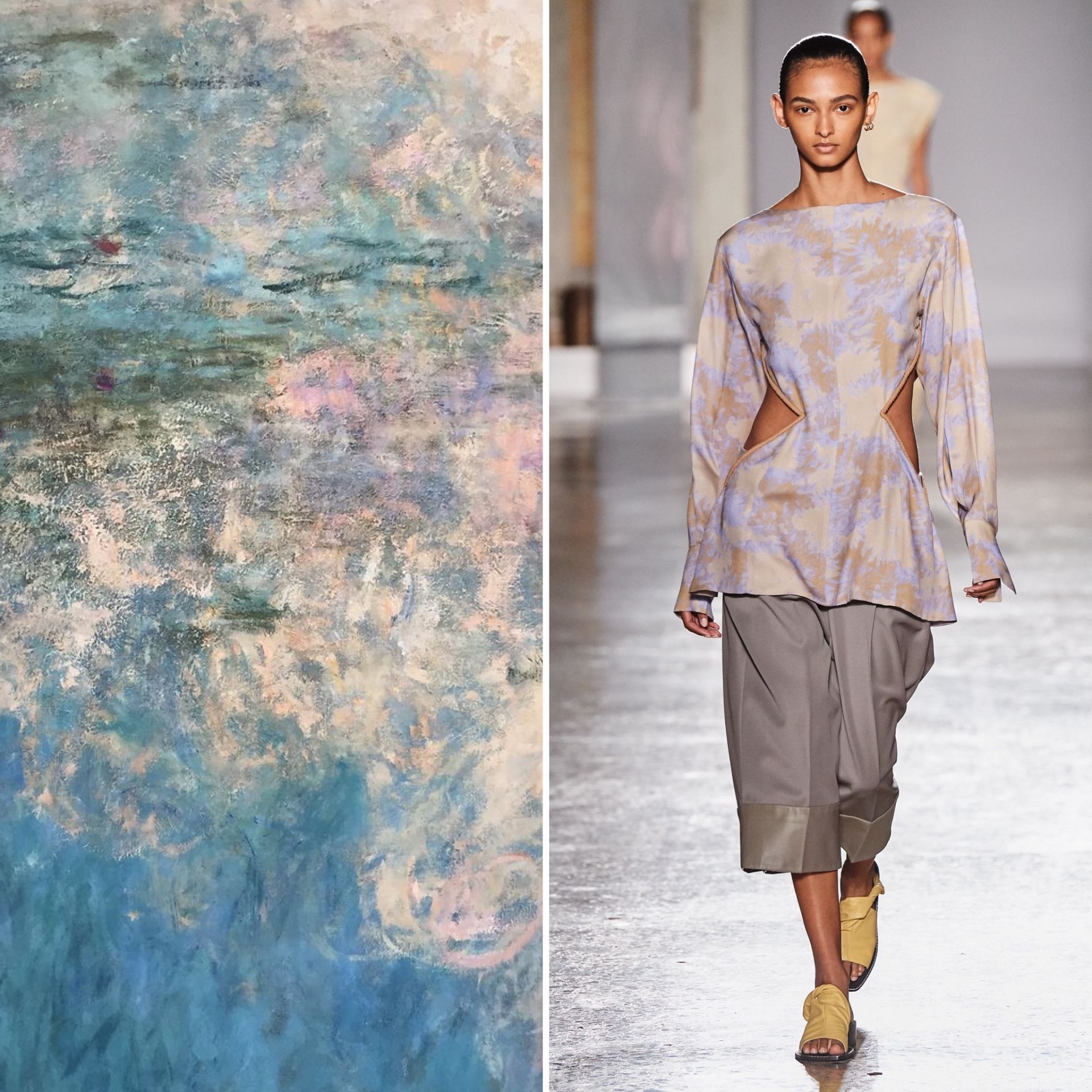 Gabriele Colangelo
Frankie Morello knitted suits and dresses seemed to have come off Renoir's canvases, repeating the broad strokes of red, brown, cream, and other noble colors.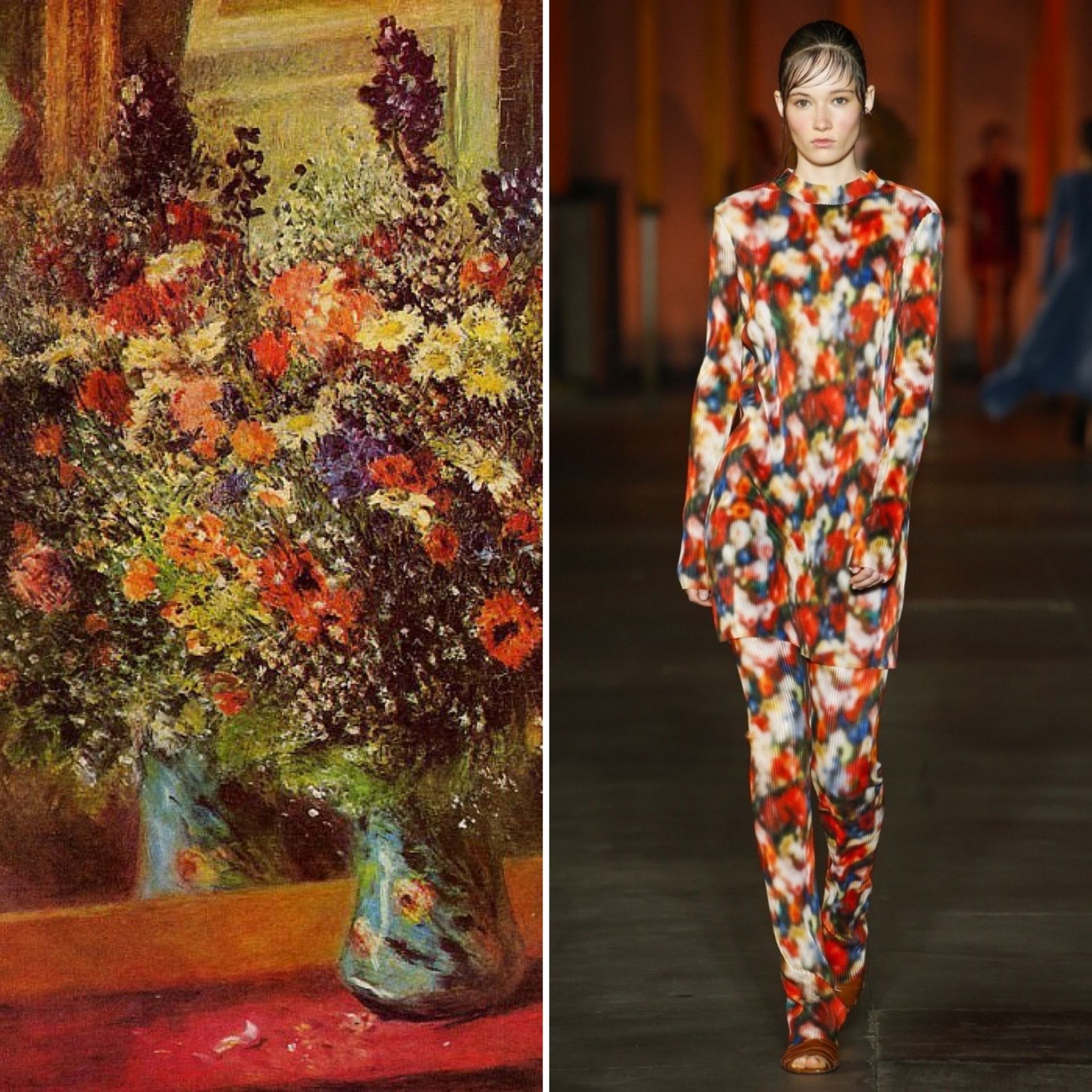 Frankie Morello
The watercolor paints were also applied by designers. Cividini offers to put on a light translucent trench-dress with an abstract print reminiscent of children's watercolor paintings. If you are afraid to look infantile in such an outfit, the brand's collection has minimalistic tops with a two-color gradient that can be worn with both business shorts and a casual denim skirt.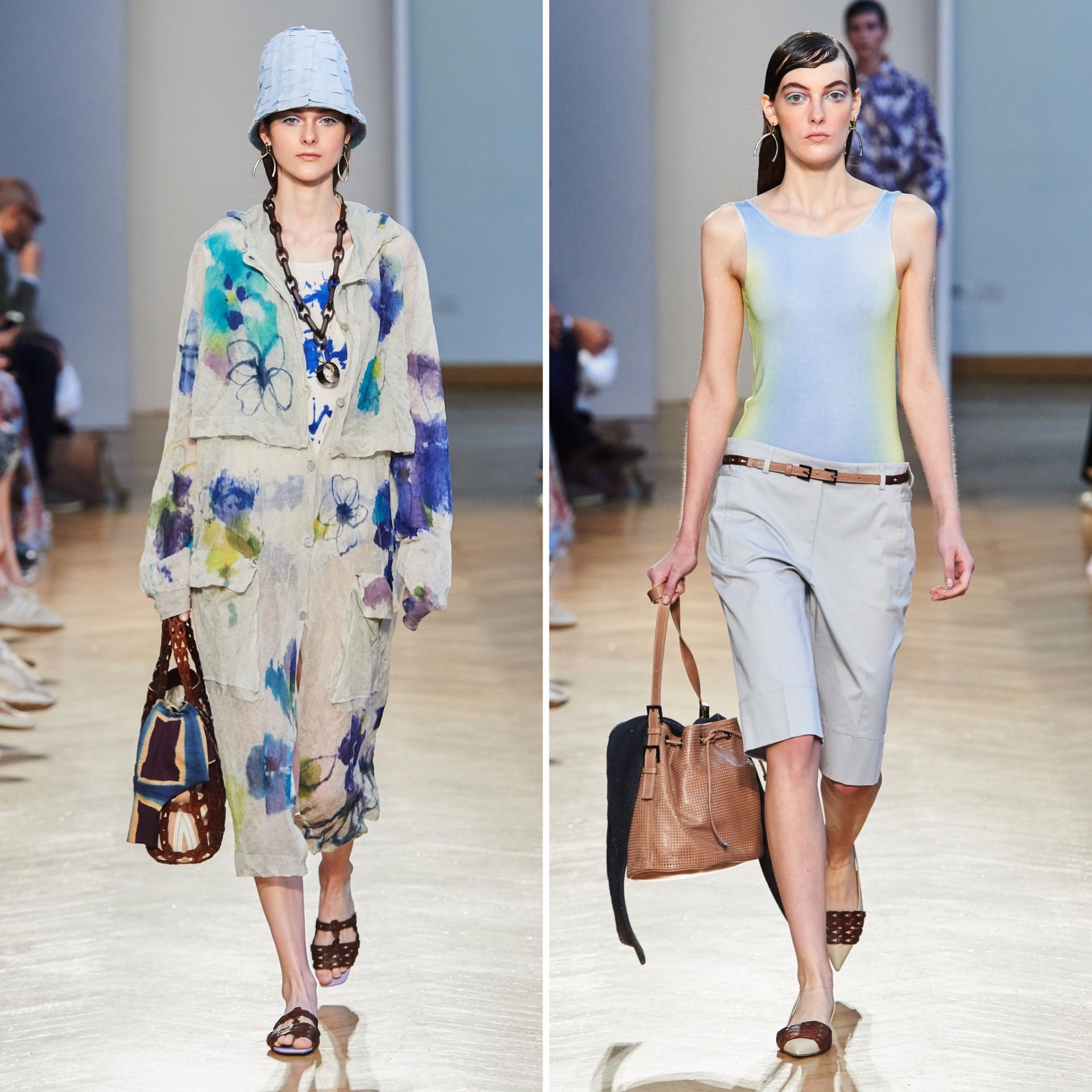 Cividini
If you crave vibrant colors and crazy combinations, then you will surely like House of Holland clothes. To obtain the gradient, Henry Holland used absolutely opposite or extremely bright tones with intersperses imitating a spotted color - lilac turning in lime, red and ripe orange, beige and dark green. Lovers of acid colors and animal prints, this is for you. Enjoy!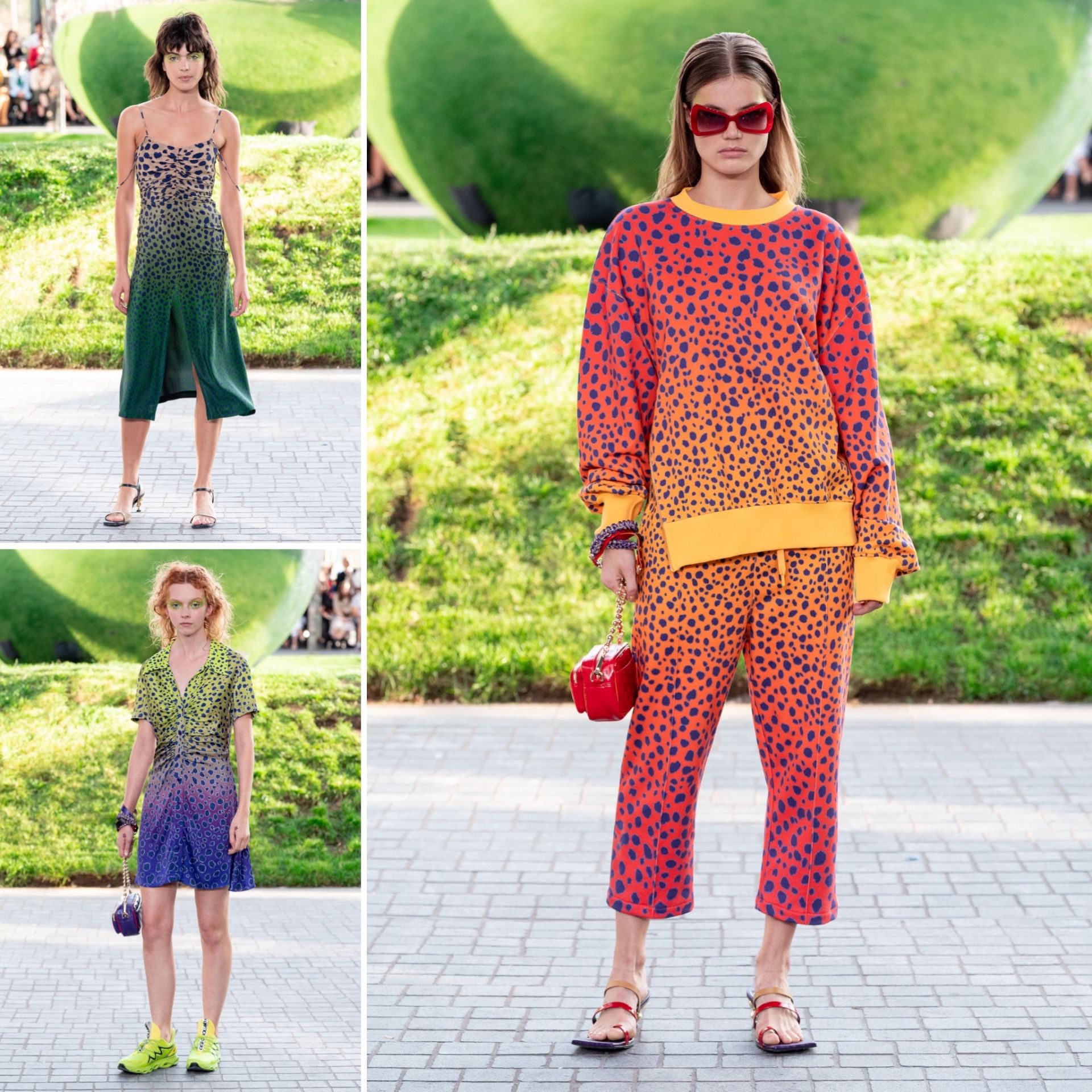 House of Holland
Watch our selection of the best watercolor looks below.