From oriental luxury to modern minimalism - this summer we wear massive chains, mono earrings, and multi-layer bracelets that will make any look spectacular and become a real source of inspiration.
Посмотреть эту публикацию в Instagram
Summer 2020 will be the best time for those who like to play with contrasts and combine items from different eras and styles. While some designers offer to forget about minimalism wearing everything from your jewelry box, others recommend limiting yourself to a couple of massive rings and emphasize their elegance with mother-of-pearl manicure. That's up for you what to choose - to shine like the Princess of Agrabah, or to dwell on one bracelet.
Посмотреть эту публикацию в Instagram
A few seasons ago, we unquestioningly followed one axiom - not to wear several different metals and precious stones in one look at the same time. However, today this rule is already outdated and has nothing to do with reality - experiment with colors, textures, shapes, and feel free to combine gold pendants, platinum earrings, and pearl chokers. For the record, these accessories will go great with light plain dresses, loose white shirts, and basic oversized long sleeves.
Посмотреть эту публикацию в Instagram
Particular attention should be further paid to short massive chains that are suitable for the office dress code and business suits, light blouses, and midi skirts. This summer is a time to remember luxurious as well as minimalistic Victorian brooches that came from England. Wear them not only on the lapels of jackets, but also on the hem of dresses, skirts or cling them to bags – that will make your look unforgettable and stylish. By the way, thanks to Harry Styles, Timothee Chalamet, and other celebrities brooches are becoming popular among guys, so in the summer 2020 buy a couple of new ones and share them with your boyfriend.
Посмотреть эту публикацию в Instagram
The main accessories of this summer will be mono earrings and anklets. Combine them with the main shoes of the season - mules and square-toed sandals in the office or at the party. We bet that all compliments will be addressed to you!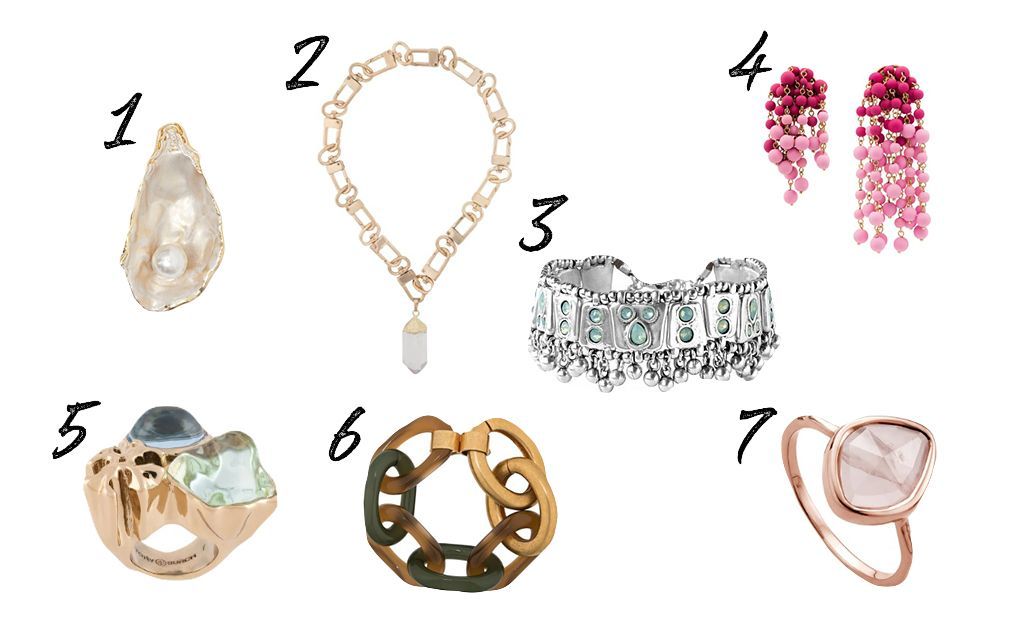 1 – brooch, Burberry; 2 – necklace, Atu Body Couture; 3 – anklets, UNOde50; 4 – earrings, Jacquemus; 5 – ring, Tory Burch; 6 – bracelet, Marni; 7 – ring, Monica Vinader.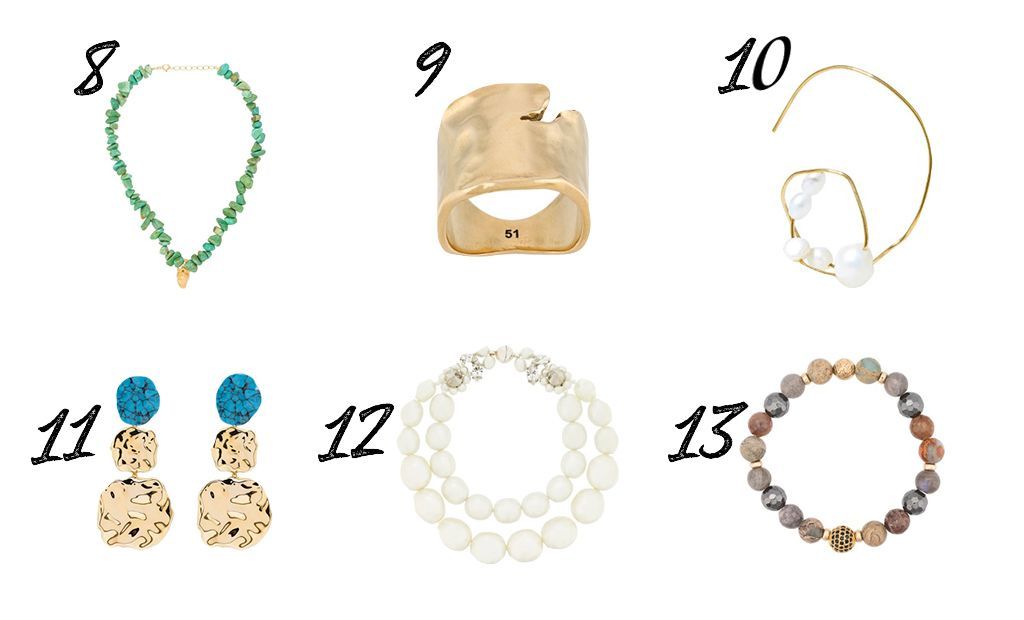 8 – necklace, Hermina Athens; 9 – ring, Goossens; 10 – ear cuff, Poison Drop; 11 – earings, Joanna Laura Constantine; 12 – bracelet, Simone Rocha; 13 – bracelet, Nialaya Jewelry.
Read more about the main trends of the season:
Mule as the main shoe trend of summer 2020: 14 best pairs to wear this season
9 t-shirts with prints that will come in handy in the summer of 2020
Summer isn't summer without citrus color! 12 lemon garments to wear this season