This season, not only jeans but also all denim pieces are going to become an indispensable base for any wardrobe. Designers have had their eyes on the most practical and unpretentious material for a long time, which cannot but rejoice. Denim is similar to plasticine, it's possible to "sculpt" anything that you want, from a soft but solid bucket hat as in Marine Serre spring/summer 2020 collection, to head-to-toe jean looks like in the latest Philosophy di Lorenzo Serafini spring/summer 2020 fashion show. The designer used denim even for bags, brooches, belts and sandals.
Philosophy di Lorenzo Serafini Marine Serre
It is also worth mentioning that jean fabric has a truly unique feature that other material failed to have. We are talking about fading. Today there is a whole culture of denim heads who are engaged in the deliberate aging of denim pieces to achieve unique patina, pinches and peculiar "patterns" on your favorite pair of jeans. What is particularly valuable are the "prints" coping the contour of smartphones, wallets, keys and any other things that you usually wear in your pockets for months. So, if you are going to get rid of your old jeans or a battered denim jacket, we advise you to look at them from a new angle. After all, all new is well overlooked old. For those who don't have enough time and patience for such geeky things some brands have already taken care of that. So for instance, A.P.C. offers not only a variety of denim items but also a truly interesting program. Each customer can bring their old denim jeans to any A.P.C. store where they will be exchanged for a new pair at half price or washed, mended, recreated with all its unique features left from his owner by the workshops.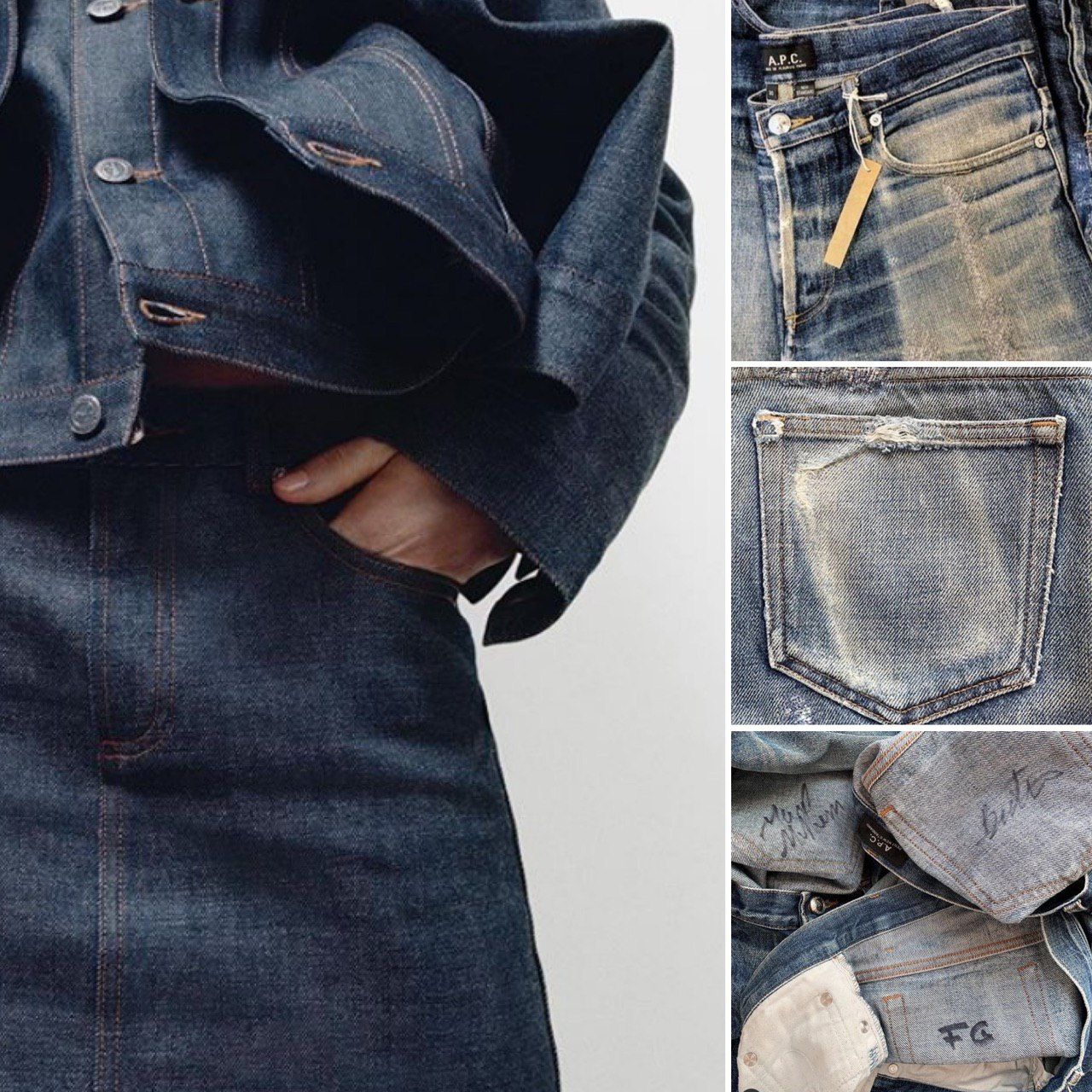 A. P. C.
And of course, where would it be without tie-dye, a denim processed by boiling and bleaching, the hallmark of the hippies of the 70s. Nowadays, this trend has held its position for several seasons in a row. Various boiled shirts, jackets and acid-washed jeans like in Koché or Victoria/ Tomas spring-summer 2020 collections are a blast from the past but in a more contemporary light.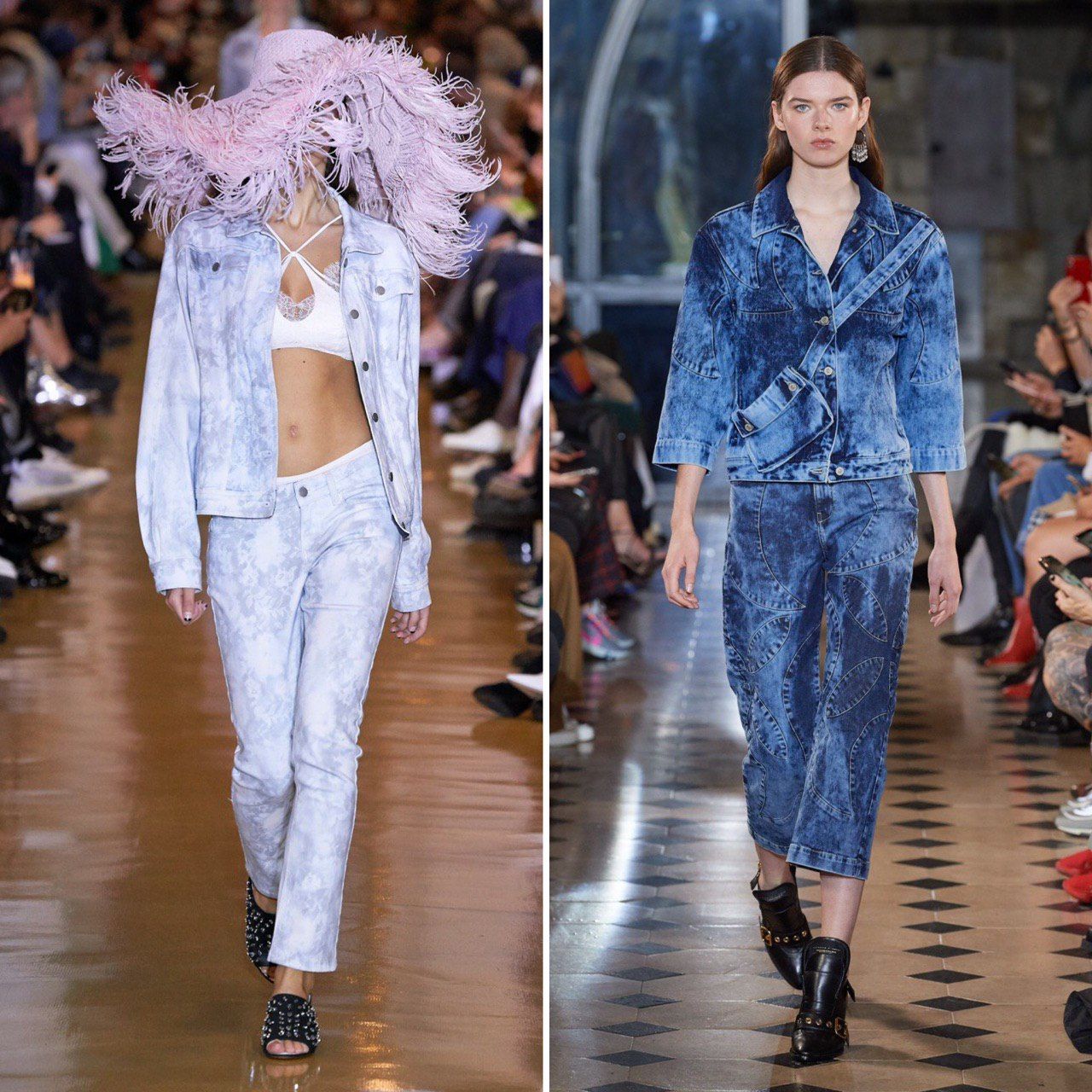 Koché Victoria/ Tomas
Today we have only one thing to say about trendy denim colors – this season not a single shade was left without attention. It seems like designers had a lot of fun playing with denim rainbow that includes all shades from indigo blue to light wash denim. Some fashion houses from Givenchy to Celine and Brandon Maxwell offer the dual-wash looks that give you an attractive opportunity to have your cake and eat it too.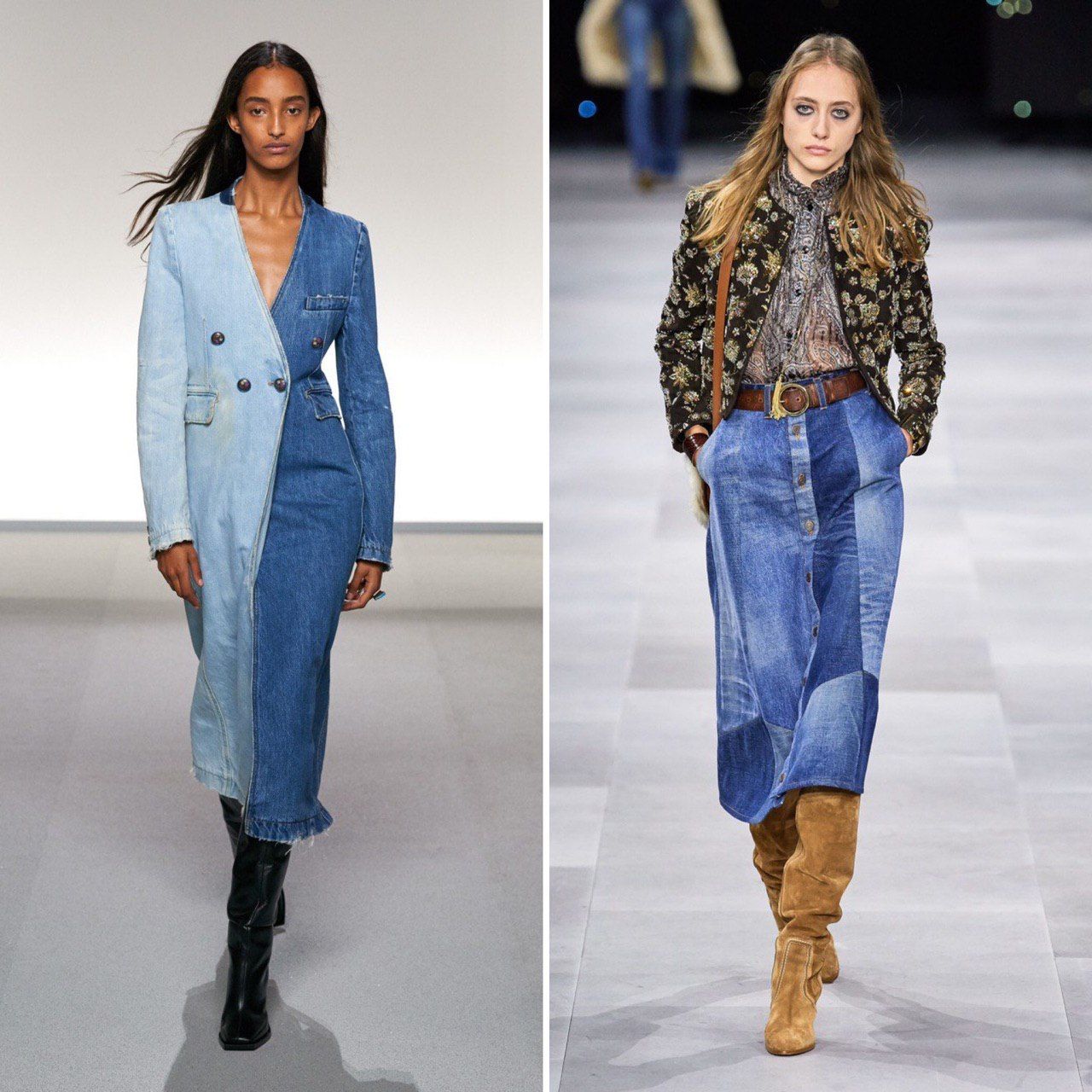 Givenchy Celine
So, feel free to combine all jean pieces, no matter what shade or cut you like. This season denim total look is a new total-black! More denim looks you can find here.