There are only a few days left until Halloween, so if you still haven't picked your outfit, it's time to hurry up. But don't rush to get from the shelves banal vampire, animal, superhero, or pirate costumes, or to get caught up in the coronavirus - we already have bad enough of it. Instead, check out our selection of popular movies and music videos looks - there's plenty more to choose from!
Lady Gaga from "Stupid Love" Music Video
If you're tired of world conflicts and the battle for dominance like Lady Gaga, it's time to join her army of the Kindness punks! This option is also perfect for those who love total-pink looks, crazy makeup, and just to freak out. By the way, on October 31, you can change priorities for a while and compete for the best sweets in town.
Dua Lipa from "Let's Get Physical" Work Out Video
Swimsuit and trainers combo is not the warmest outfit for the end of October, but if you decide to meet Halloween at home with your friends via Zoom, this option is definitely for you. Besides, the main thing here is to achieve maximum similarity in the upper part of the body - it will be easy to find a bright yellow one-piece swimsuit or bodysuit, but you will have to try hard to copy the Dua's hairdo.
Dua Lipa And Elevator Girls from "Levitating" Music Video
Yes, it's Dua Lipa again, and yes, we are mad about the "Future Nostology" album. If you and your friends do decide to go out, try yourself as the seductive Dua Lipa in an ultra-short sparkling dress and not less sexual elevator girls in black lace lingerie, tights with arrows, oversized jackets, and small hats. The main thing is to decide who will be who, but no fights!
Borat Sagdiyev And Tutar from "Borat: Gift of Pornographic Monkey to Vice Premiere Mikhael Pence to Make Benefit Recently Diminished Nation of Kazakhstan"
Many have already seen the new journey of a journalist from Kazakhstan, Borat Sagdiyev, to America - laughter, shock, laughter again, and around and around we go. The scandalous image of Sacha Baron Cohen is sold in many joke-shops and may already seem not so funny, but after the release of Borat 2, the mustachioed journalist costume has every chance of regaining its former glory. The main thing is that now you and your friends, colleagues, or parents whatever can make a joint cosplay - Borat has become a father and had to go on the important mission with his fifteen-year-old daughter Tutar, who, by the way, is a chip off the old blocks!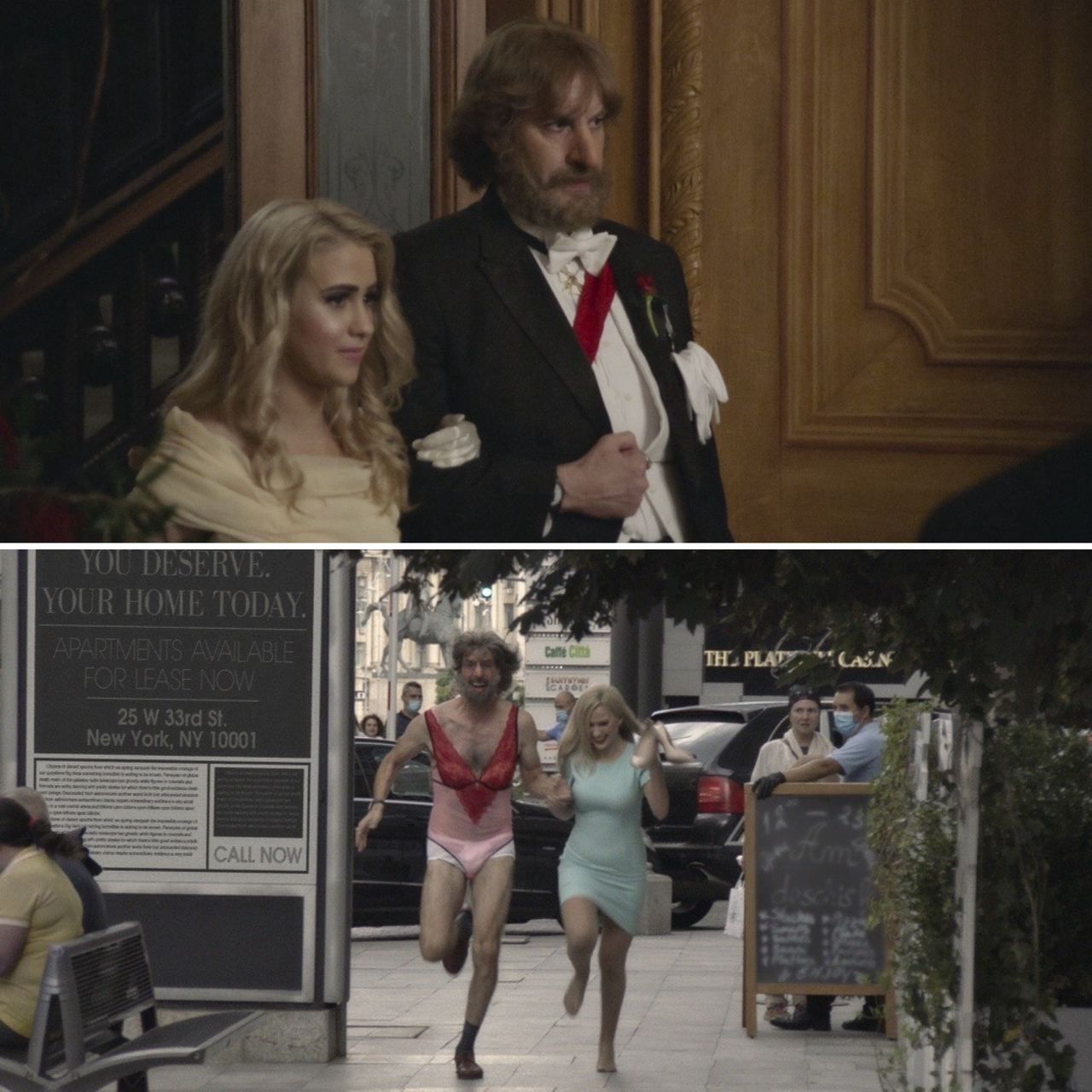 Photos: Kinopoisk.ru
Enola Holmes
Millie Bobby Brown is clearly lucky with the roles. A couple of years ago, her image of Eleven from Stranger Things was one of the most popular Halloween customs, and today her heroine Enola Holmes from the new self-titled Netflix show can easily repeat the success of her predecessor. The series not only follows the life of Sherlock Holmes' little sister, who goes in search of her missing mother but also showcases an excellent selection of Victorian dresses - grab any of them and go for candy. You will definitely not get rejected!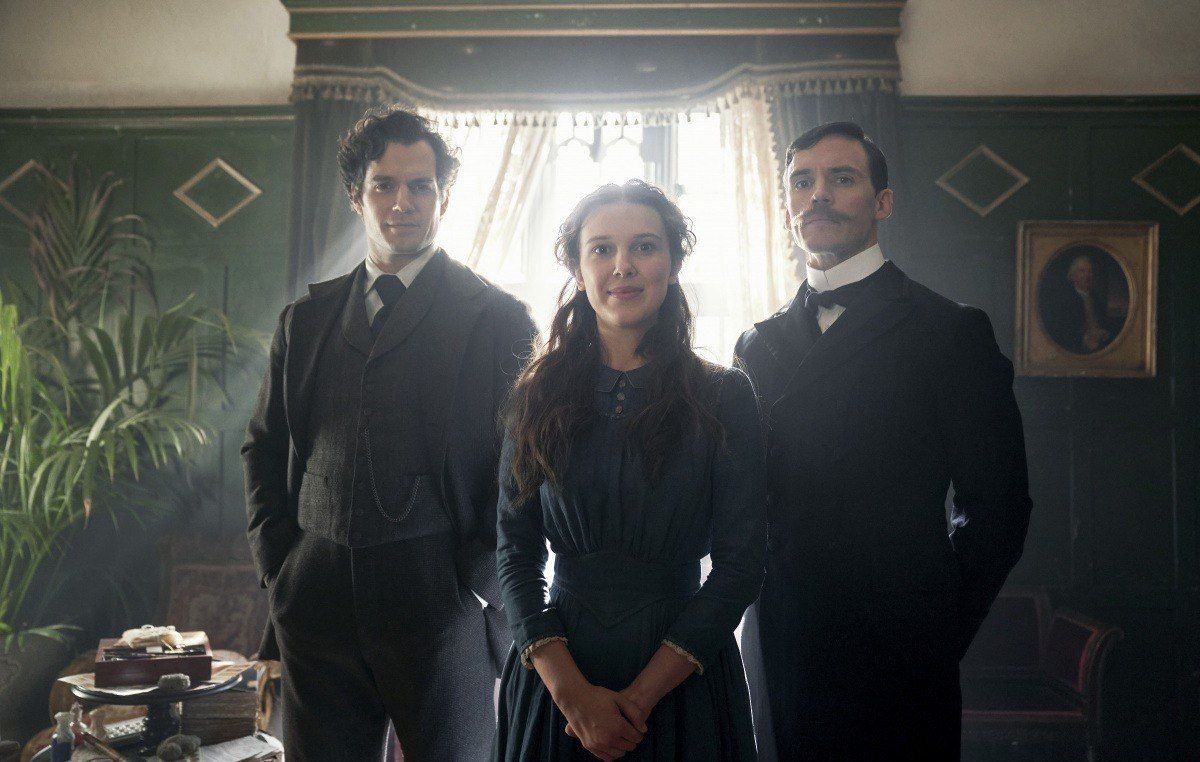 Photos: Kinopoisk.ru
Little women (all of them)
If you failed to choose a dress from the "Enola Holmes" series but still want a vintage gown, then re-watch "Little Women." That will work!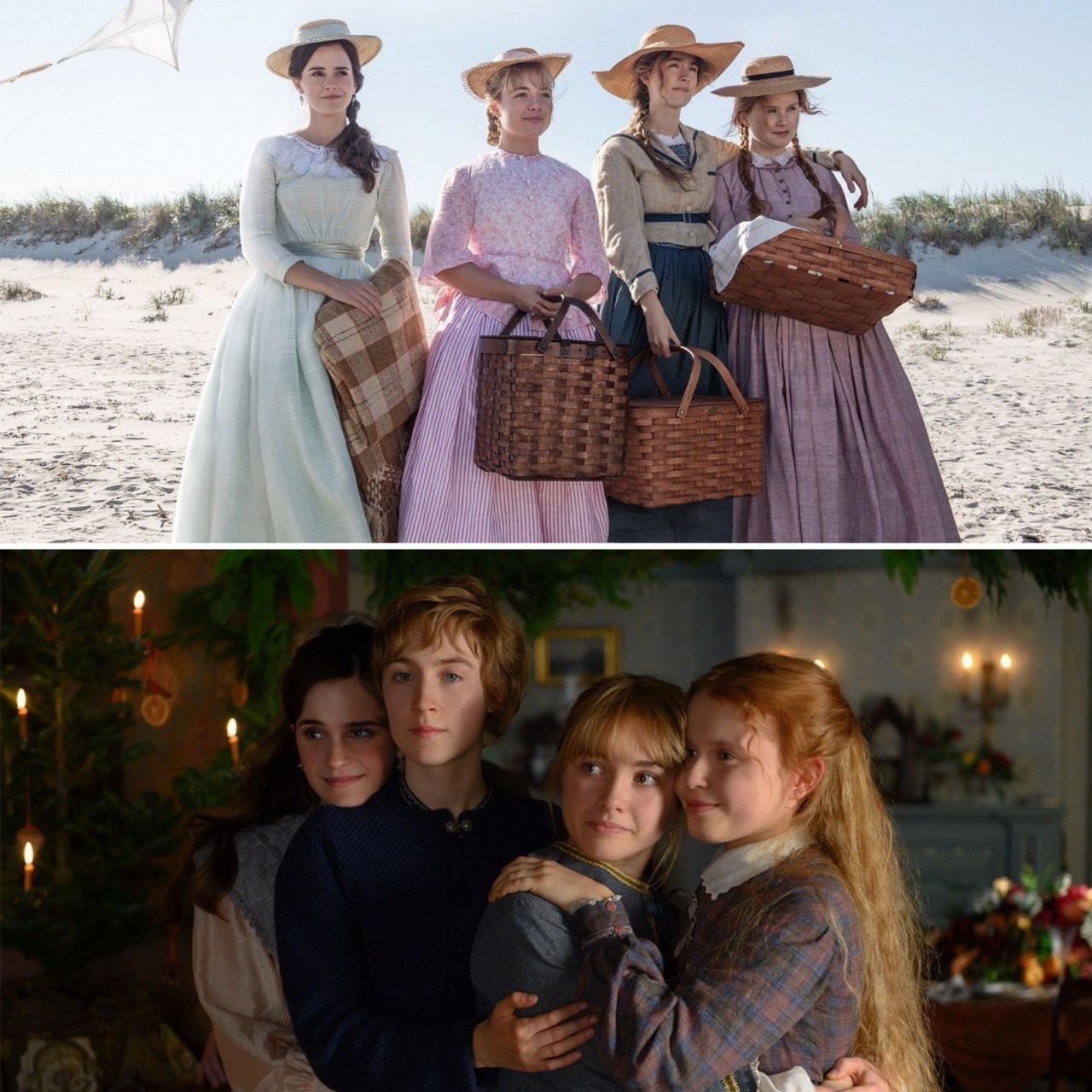 Photos: Kinopoisk.ru
If this year has disappointed you not only with global horrors but also with new films and the music industry, you can always turn to a classic, age-old story.
Margot Tenenbaum from "The Royal Tenenbaums"
The languid look of Margot Tenenbaum, performed by Gwyneth Paltrow, became a cult among the youngsters of the 2000s and also inspired many designers. A Lacoste polo paired with a long fur coat and loafers - isn't this outfit the forerunner of sport-chic? And, of course, the bold black eyeliner and children's hairpins are another contrasting union that loudly proclaims adult intents but still hesitates to leave childhood irrevocably.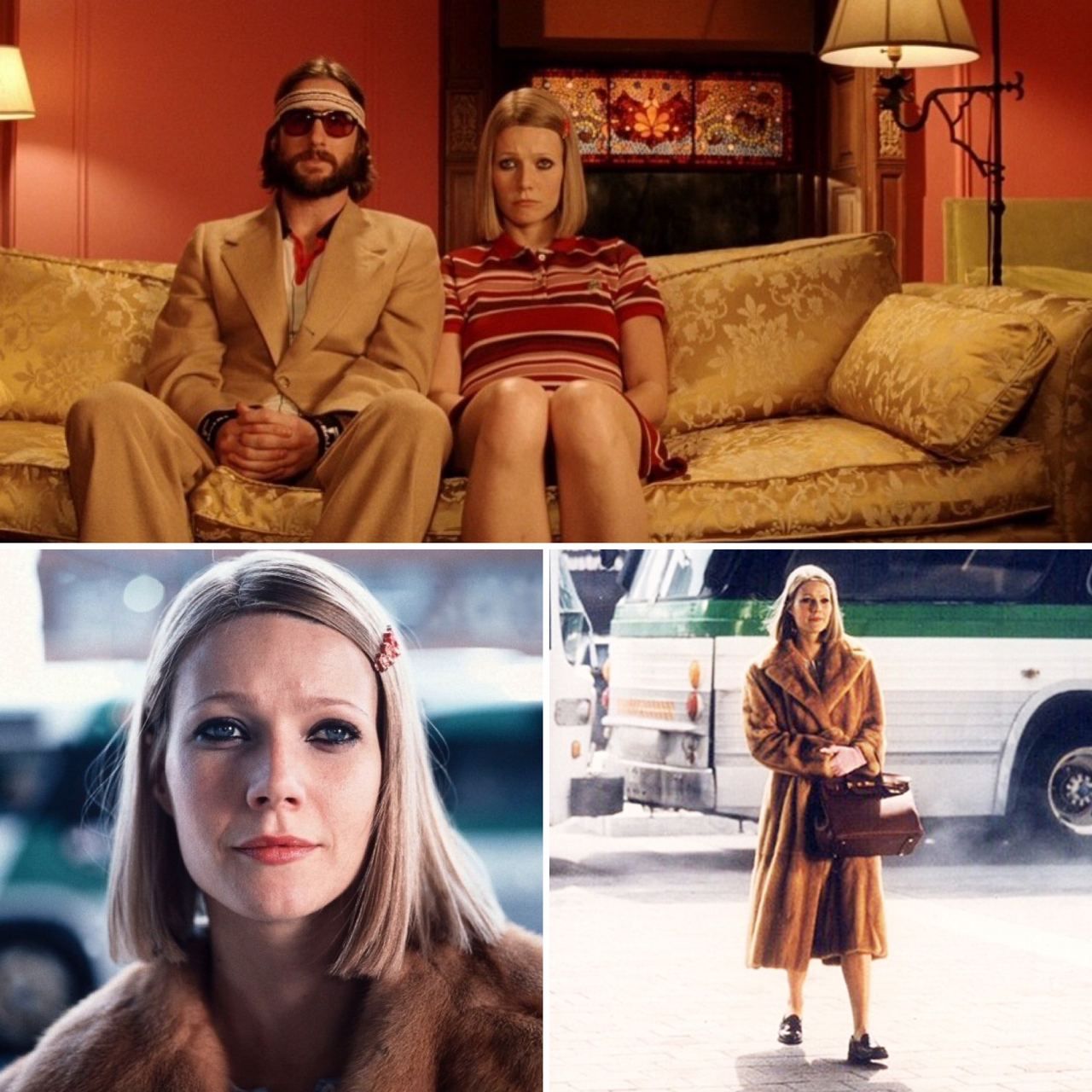 Photos: Kinopoisk.ru
Eva from "Only Lovers Left Alive"
The story of the ancient vampires Adam and Eve, who have been observing the course of world history for several hundred years - the Tatar-Mongol yoke, the horrors of the Inquisition, and other historical events raged before their eyes. Perhaps this couple would have made first-rate fashion experts - who else was lucky enough to try on medieval outfits as well as a luxurious Moroccan robe. The latter, by the way, will look incredibly impressive – don't forget to whiten your face to a painful pallor, buy a blonde wig and make a bouffant, insert green lenses, and, of course, vampire's teeth! Take as a basis the chicest outfit of the incomparable Eve performed by Tilda Swinton.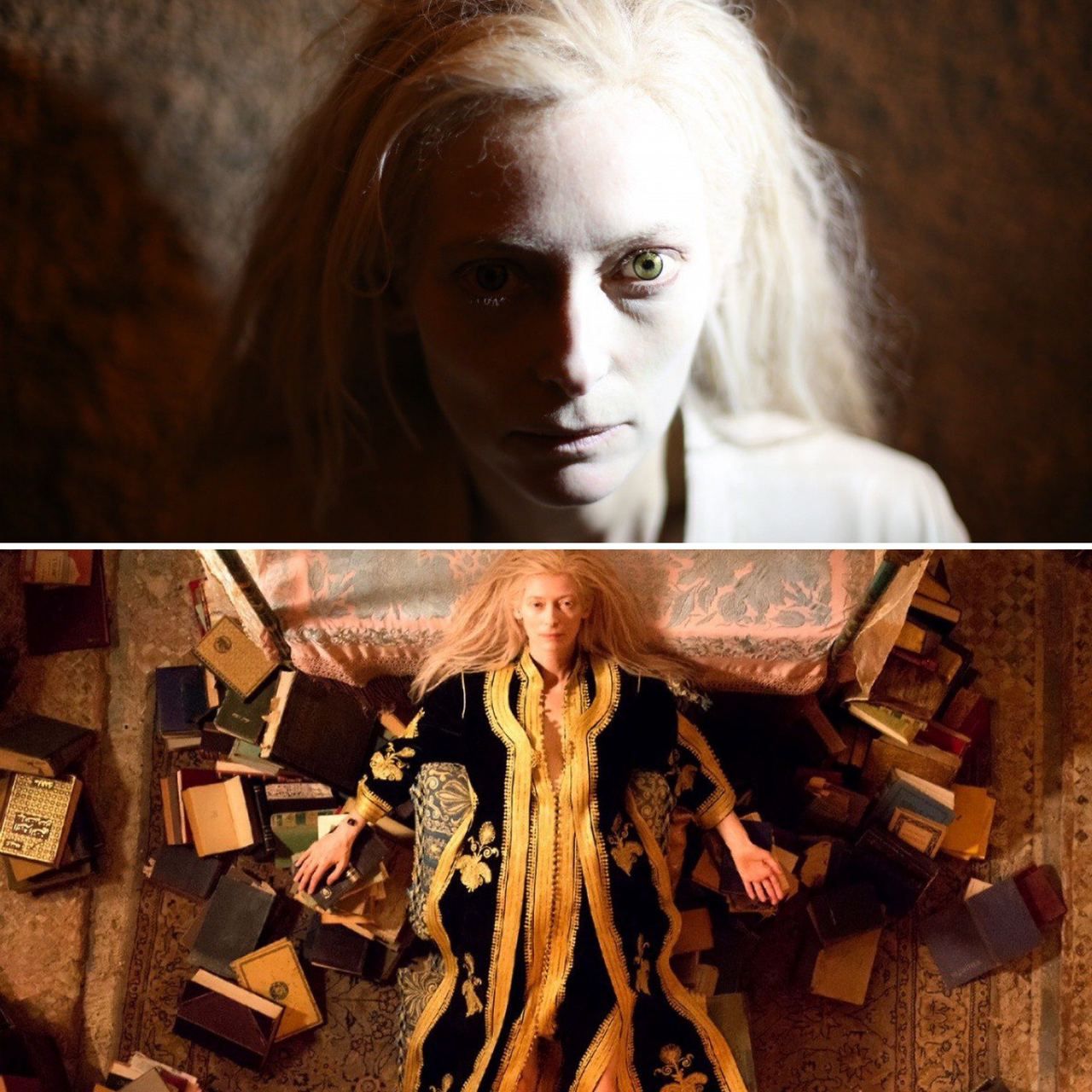 Photos: Kinopoisk.ru
Ramona Flowers from "Scott Pilgrim vs. the World"
The guy meets the girl of his dreams, but to date her, he must defeat her seven exes - it seems like many have already begun to forget the fantastic story of Scott Pilgrim. But we haven't! Firstly, keep in mind that such a horror may well happen in real life (you never know). Secondly, we are still in love with the image of Ramona Flowers with her every two weeks hair color change, which, by the way, is much current in 2020 than in 2010 when the film was released. It remains only to decide whether pink, blue, or green?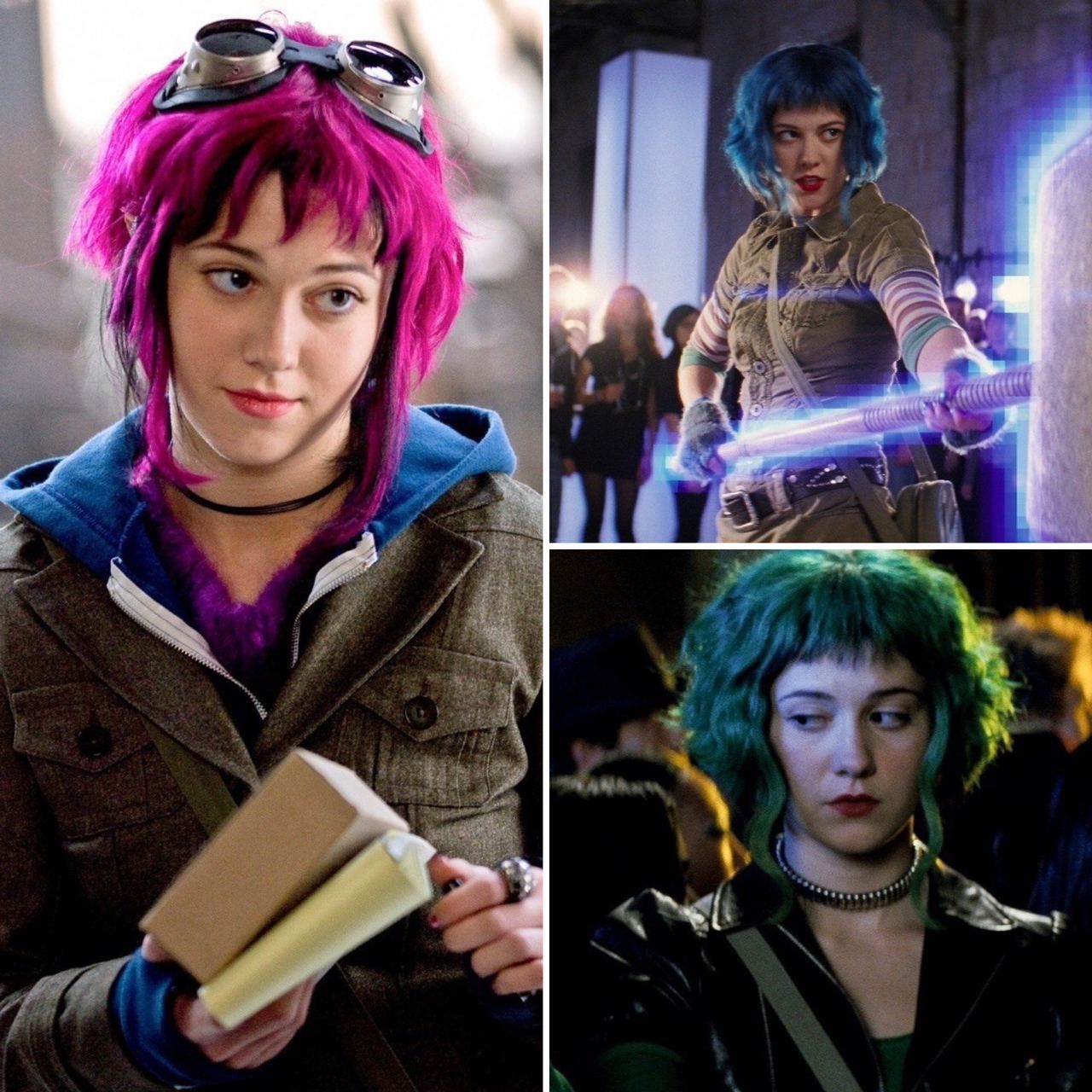 Photos: Kinopoisk.ru
Britney Spears from "Oops!... I Did It Again" Music Video
The iconic red latex jumpsuit in this clip is extremely trendy today - latex is back in fashion as well as the spirit of the 2000s. So, coping Britney's look, you kill two birds with one stone - you will become both the star of Halloween and the most fashion advanced person at the party, if it takes place, of course. Still, no one canceled the coronavirus restrictions, even in connection with All Saints Day.
Read also:
Raf Simons showed his first collection for women in the spirit of old horror film
Addictive content! 3 the most watchable TikTok accounts showing Chinese street fashion