It's no secret that the global pandemic which came out of the blue plunged into a state of lethargic not only cafes, restaurants, shops, and enterprises, but all areas of the fashion industry as well. Many publishers were forced to suspend the printing magazines, because all written articles about upcoming events were pushed into irrelevance like with the flip of a switch. Fashion weeks were transferred from the real world to the virtual one while the main fashion events of spring were canceled one by one as if dominoes fall. The spring issue of L'Officiel Baltics turned out to be temporarily frozen as well as a new episode of the World Fashion Covers project.
Were we upset by this? Yes, we were. Have we been waiting for all of this would be over? For sure. Nevertheless, the red light is always replaced by green, so we are finally ready to announce the upcoming release of the new World Fashion Covers series!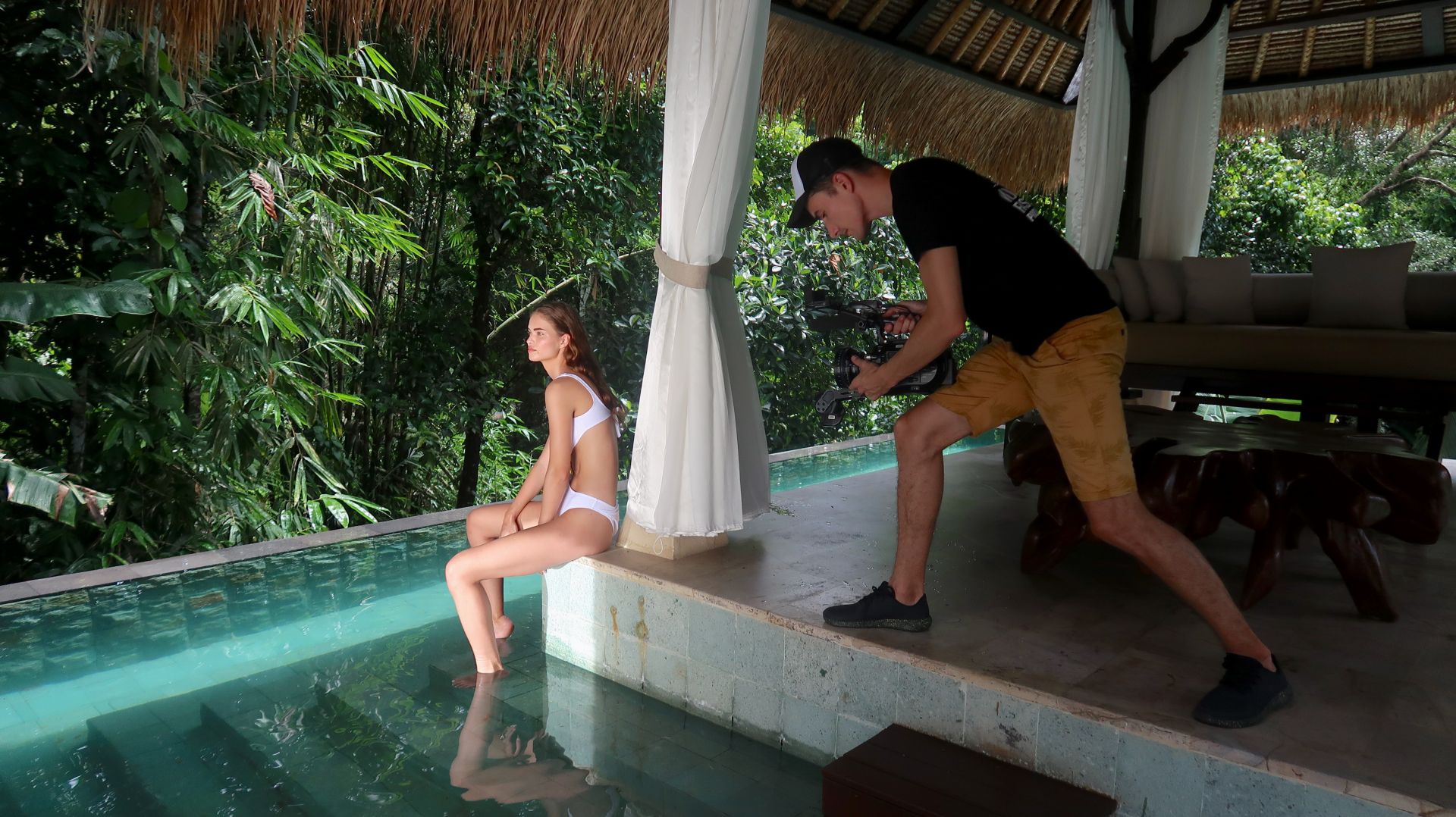 The final part of our trilogy about shooting in the wild jungle for L'Officiel magazine was perhaps the most difficult for both the team and the Dutch model Robin Holzken. She had to work not only in the pouring rain, but also in the burning sun, and to take rather uncomfortable, unusual, and sometimes provocative poses which require considerable physical preparation, flexibility and incredible endurance. Fortunately, constant yoga classes and sports training showed positive effects - Robin has exceeded all expectations!
This episode was not without some behind-the-scenes stories and tête-à-tête conversations. Robin Holzken will talk about how she moved from a small town in the Netherlands to huge and noisy New York, how she became a model, and will share her impressions about the shootings for the cover of such an iconic magazine as L'Officiel.
Another day of shooting at the heavenly Hanging Gardens of Bali, another amazing success story, and another splendid cover. Don't miss the latest World Fashion Covers series with new heroes, crazy locations and unforgettable journeys into the world of the fashion industry. Stay tuned!
Read more about World Fashion Covers here:
The jungle journey is continuing: new World Fashion Covers episode with Sofia Resing
The Success Story for Model Scarlett Leithold in the First Issue of the World Fashion Covers Project