"In difficult times fashion is always outrageous."
Elsa Schiaparelli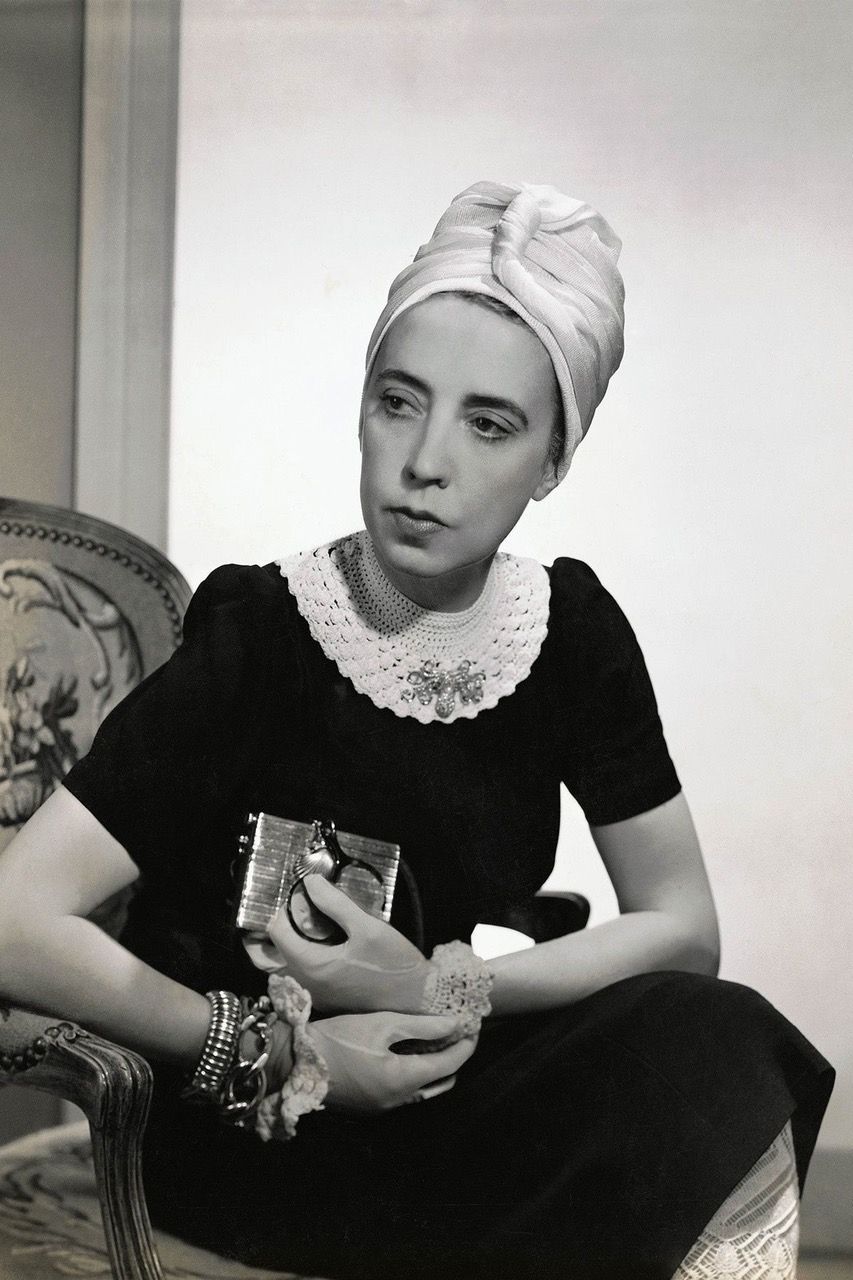 Photo: schiaparelli.com
Elsa Schiaparelli, one of the main rivals of the great Coco Chanel, was among the most daring and eccentric fashion industry representatives of the 20th century. Her exceptional view of the world and an inexhaustible desire to surprise and shock the public helped to raise fashion to a completely new level, free from conservatism and bigotry.
Elsa Schiaparelli was born in 1890 in a family of Italian aristocrats, but from childhood, she was distinguished by her eccentric character and rebellious antics, which caused a lot of trouble to her strict parents. So, as a teenager, Elsa appeared at a festive ball not in an elegant dress, as demanded by the etiquette of that time, but in a piece of fabric wrapped around her body. Probably, back in those years, young Elsa began to take an interest in creating extraordinary outfits, which would later glorify her all over the world. Besides, from an early age, the girl studied painting, art history, and was also fond of theater and theatrical costumes, which also left a big imprint on her worldview.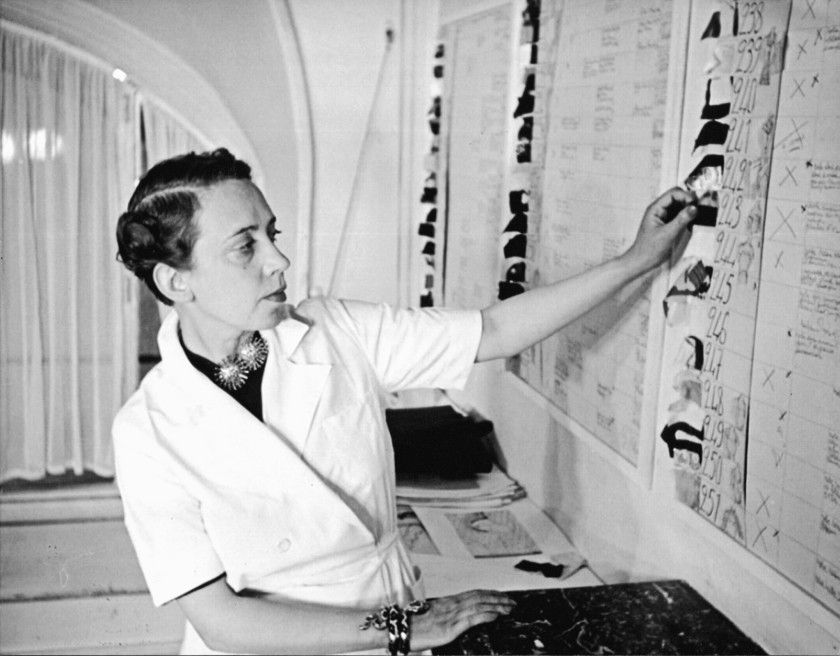 Photo: schiaparelli.com
In 1922, when Elsa already had one unsuccessful marriage and a little daughter, Schiaparelli moved to Paris. Despite their high origins, the Schiaparelli family faced financial difficulties after the First World War, so there was no point in counting on the parents' help. Therefore, to pay for painting lessons, she has to work as a tour guide for small groups of tourists. Elsa slowly joined the creative circle of artists and met the main representatives of surrealism - Salvador Dali and Jean Cocteau. Together, the trio spouted crazy ideas that Elsa expertly transferred to fabric, creating unthinkable, scandalous wardrobe items such as hats in the form of a lamb chop, aspirin pills, shoes or phones, jewelry made from dried beetles, real feathers, stationery, medicines, and candy. In 1935, Elsa Schiaparelli became interested in expressing the theme of optical illusions, mirages, and hallucinations in the cut, shape, and design of clothes. All these things not only helped her to transform a small workshop into the Schiaparelli fashion house and gain widespread fame but also changed the fashion industry forever.
Schiaparelli coat created with Jean Cocteau

Schiaparelli "Skeleton" dress created with Salvador Dali

Photos: schiaparelli.com
Also, Elsa Schiaparelli became the first fashion designer to use zippers for sportswear and evening wear. In the 60s, this practical element is firmly rooted in the fashion world, no longer associated exclusively with travel suitcases. Another bold innovation from the French fashion house is using fuchsia, which later became the signature color of Schiaparelli. In the designer's personal notes, this color was called "shocking pink."
Elsa Schiaparelli paid special attention to the presentation of her collections, which, at that time, were no less unusual and daring than the clothes from the fashion designer. She printed press releases on fabric and put on impressive shows, and as models, she chose tall and skinny girls who were contrary to the then ideas about female beauty.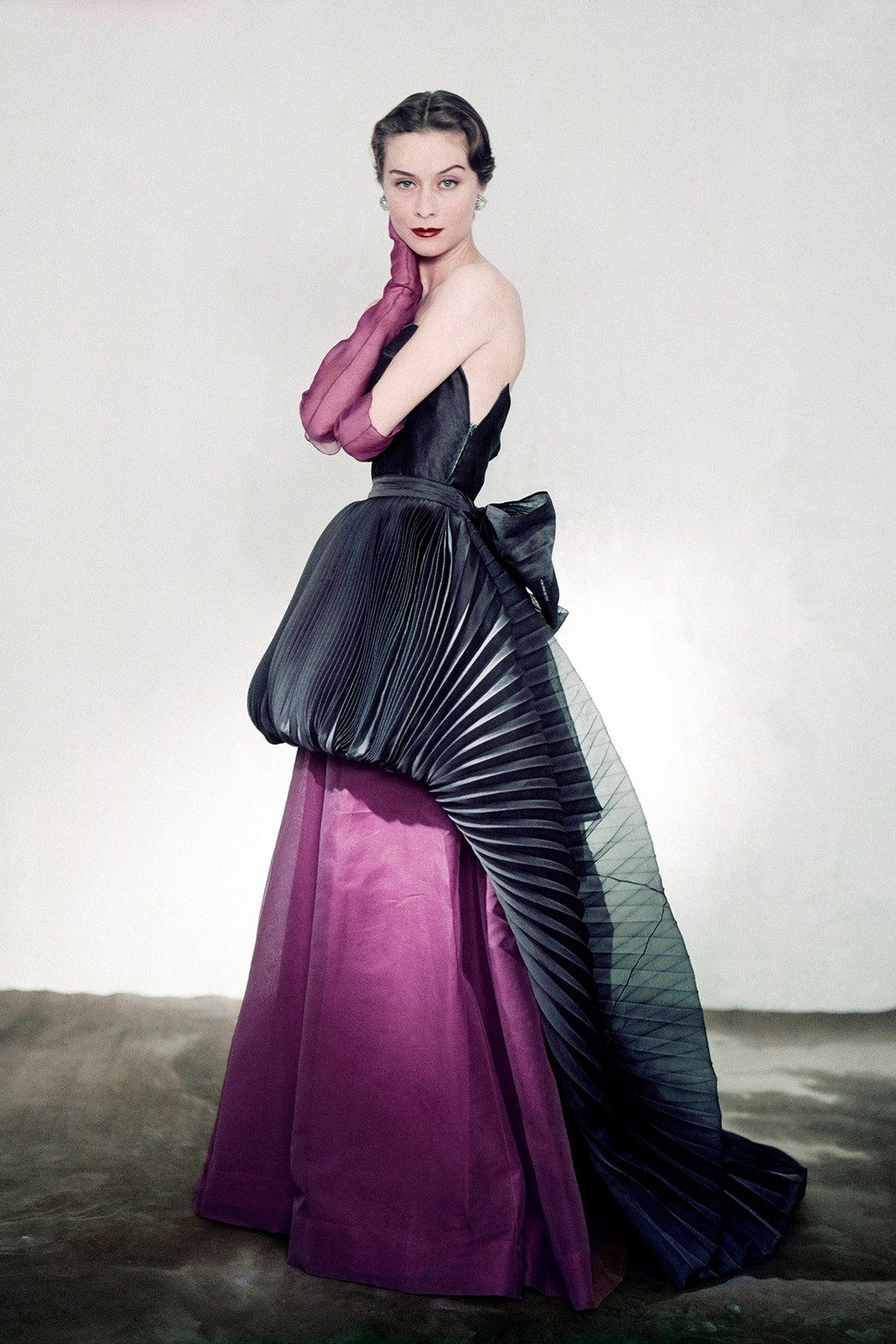 Photo: schiaparelli.com
Despite all its merits and the grandiose fashion revolution, the history of the Schiaparelli fashion house was short-lived. During the Second World War, Elsa left for America, and later returning to Paris, she could no longer regain her former popularity. In 1954, she finally left the fashion world. After the closure of the Schiaparelli Fashion House, the former fashion designer published her autobiography titled 'Shocking Life.' She died on November 13, 1973, at the age of 83 in Paris, twenty years after the release of her last collection. She was buried in a "shocking" pink silk suit.
In 2007, the brand was acquired by Italian businessman Diego Della Valle, but it was not until September 2013 that creative director Marco Zanini was appointed that the details of the brand's revival became public. The first couture collection for the renovated house was created by Christian Lacroix, and a year later Marco Zanini presented the modern heroine Schiaparelli - bold, but at the same time delicate and sensual.
Schiaparelli fall 2013 collection by Christian Lacroix

Photos: vogue.com
Although great hopes were pinned on Zanini, the designer left the fashion house after a year of work. In his place was appointed a graduate of the Ecole de la Chambre Syndicale de la Couture Parisienne fashion school Bertrand Guyon, who had already worked on the Valentino, Christian Lacroix and Givenchy collections.
Schiaparelli fall 2017 couture collection by Bertrand Guyon

Photos: vogue.com
In 2019, the name of the brand's new creative director was announced. The successor to Bertrand Guyon, who left the fashion house after four years, was the young American designer Daniel Roseberry, who previously worked as an art director at Thom Browne. Today Roseberry is responsible for all Schiaparelli lines, primarily for the ready-to-wear line, which has become a priority for the brand.
Schiaparelli fall 2020 ready-to-wear collection by Daniel Roseberry

Photos: vogue.com
Read also:
Chanel: how was an image of female dandy born
Oscar de la Renta as the synonym of a feminine evening dress
Jean-Paul Gaultier: how l'enfant terrible pranked all fashion industry