34-year-old Irina Shayk is one of the most sought-after models from Russia. So, it is not a question why the paparazzi chase Irina in the hope to capture her wearing everyday looks, but not in outfits from fashion shows.
Посмотреть эту публикацию в Instagram
However, her daily looks are not much different from the ones from the runway. Shayk's outfits are thought out to the smallest detail: current silhouettes and shades, stylish bright accessories, and relevant jewelry. It seems that even while walking with her little daughter, Irina does not allow herself to relax, so as not to dispel the image of a modern style icon.
Photos: East News
Composing looks for real life, Irina relies on minimalism, often preferring loose-fitting and oversized models. Beyond the runway, Shayk also allows herself to ditch high-heeled shoes in favor of more comfortable designs.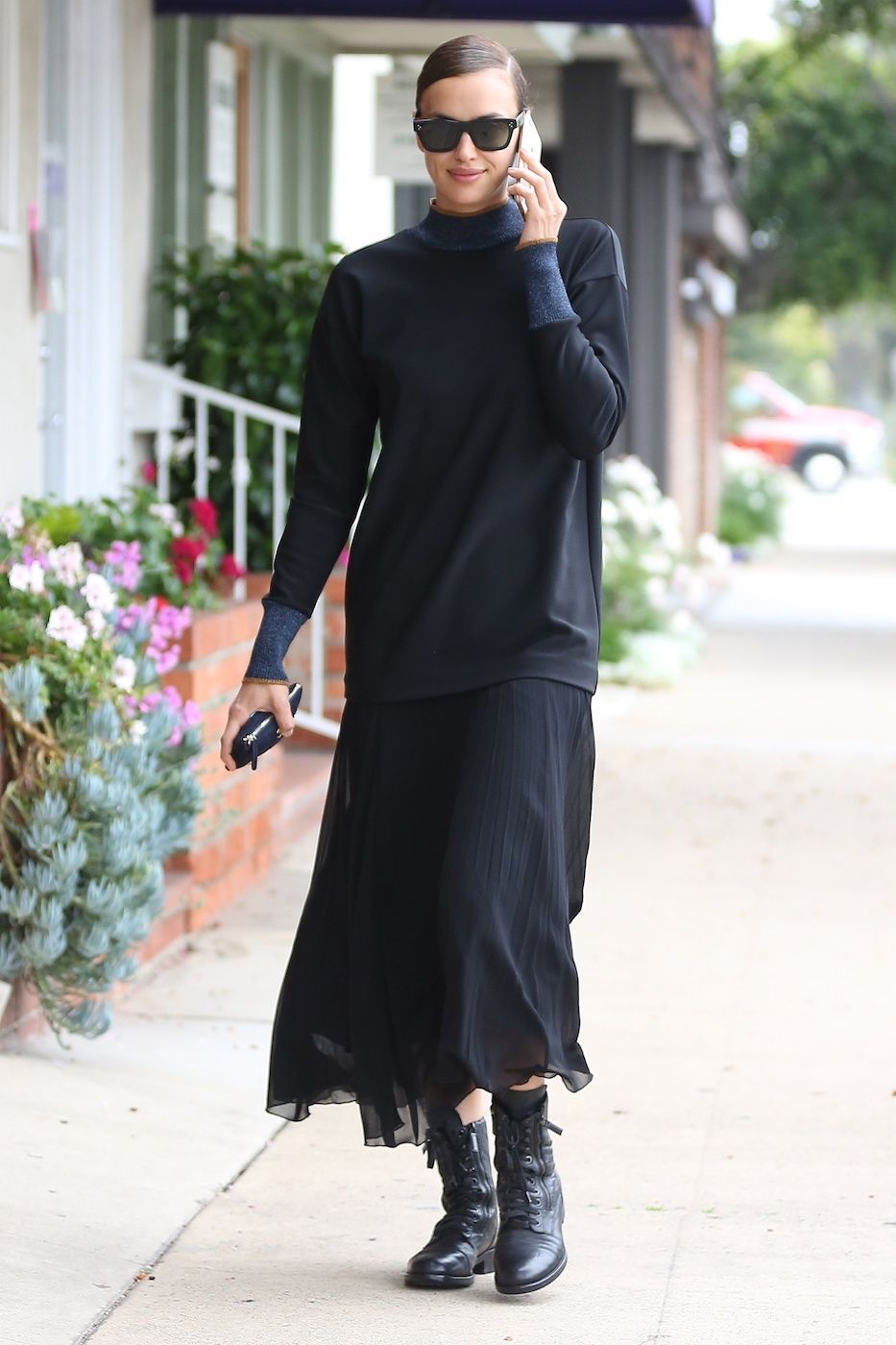 Photo: East News
One of Irina's fashion tricks is the principle of layering: for example, putting on a shirt over a dress instead of a jacket or blazer. At the same time, her outfits are basic and versatile - the pieces can be combined and matched with each other to create more interesting looks.
Photos: East News
The model prefers nude makeup and simple hairstyling which makes her look even more stylish. Sunglasses are an invariable accessory in everyday life, thanks to which Irina manages to ensure privacy and rarely catch the paparazzi's eyes.
Посмотреть эту публикацию в Instagram
Read also:
Beyond the runway: what does Natalia Vodianova prefer to wear in real life?