Rosie Huntington-Whiteley's Instagram looks just perfect but so is the model herself - the right angles, delicate nude tones as well as her selfies mixed with some interior details. It seems like everything is in good order in her life. Rosie uses Instagram as a platform for communicating with her fans: the model often publishes the Instagram story questions and shares her beauty secrets and stylish outfits with the followers.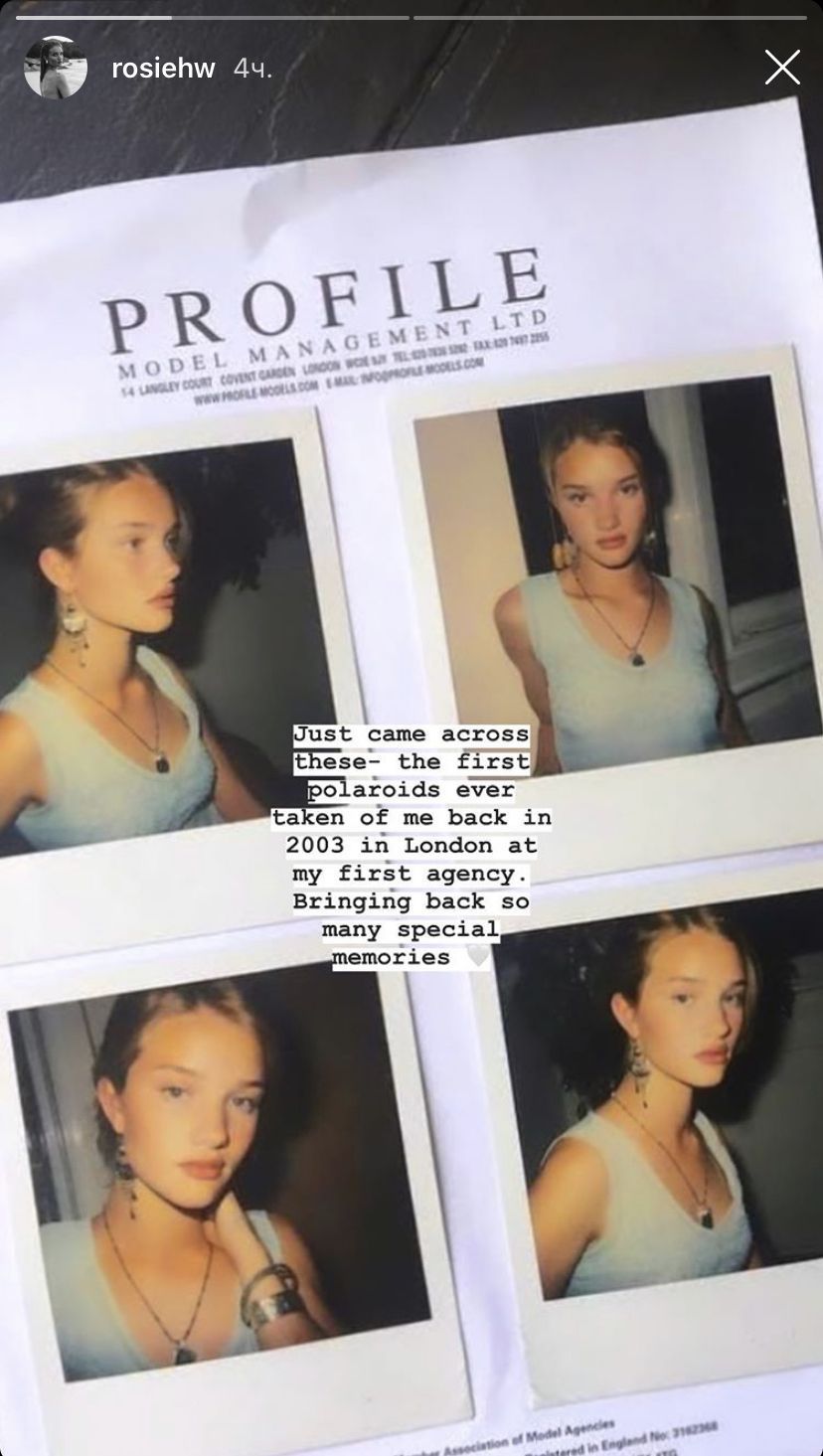 Photo: instagram.com/rosiehw
Recently, the celebrity has posted the old precious photos made for her first modeling agency. In these pictures, 16-year-old Rosie is posing in front of the camera wearing a light grey and dark tops with some accessories. The model's portfolio contained the portrait shots - these are the kind of selfies that could appear on Rosie's Instagram account in 2003.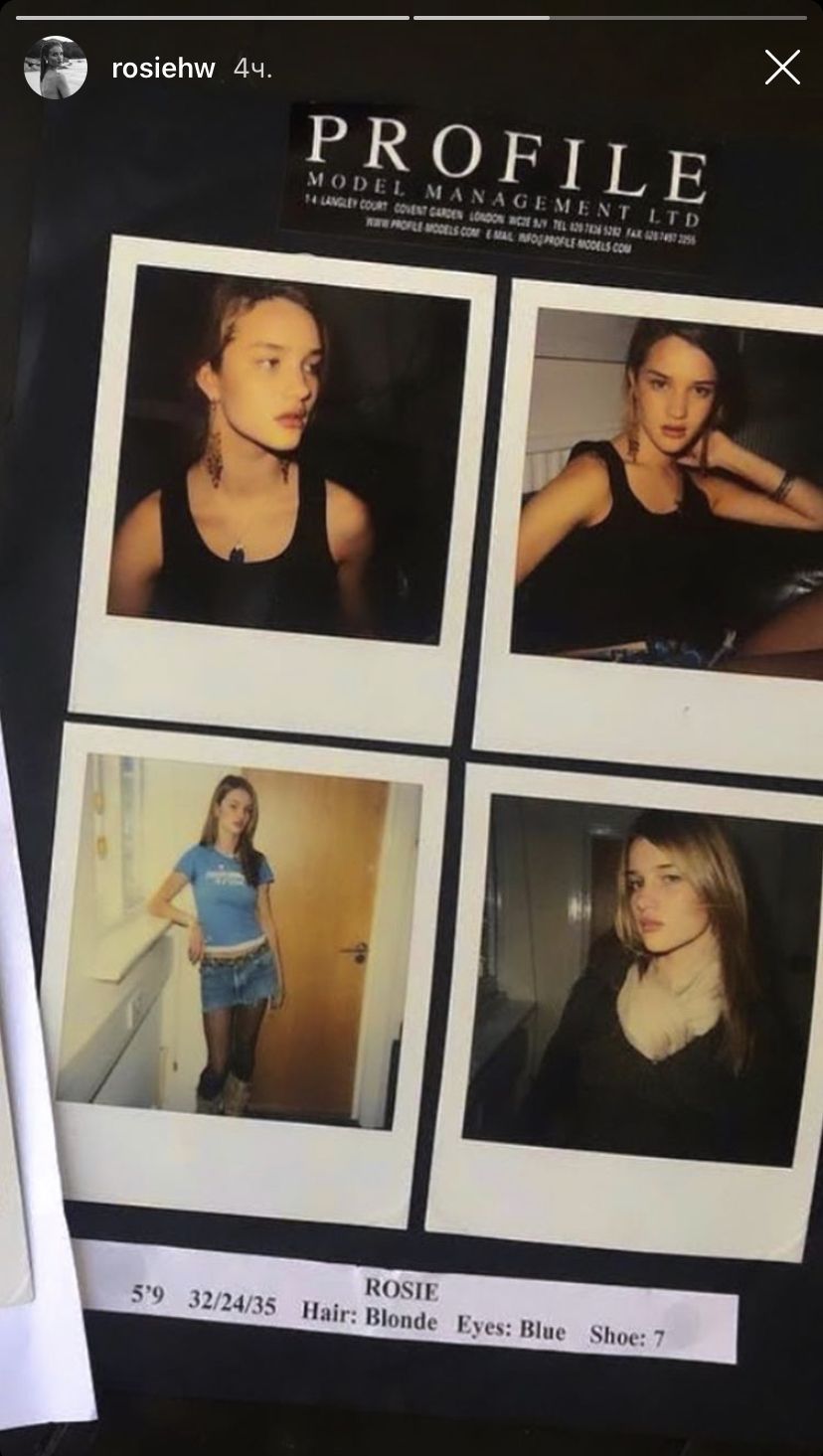 Photo: instagram.com/rosiehw
In one photo, where the girl is standing in full growth, the followers can see her full outfit - printed T-shirt, low waist denim miniskirt, dark tights, and high boots. At that time such a style was beloved by many teenagers. The most important thing is that besides the outer beauty you can see the internal potential of the future supermodel, which were seen by both agents and photographers.
Read more about modeling here:
Dutch model Robin Holzken in the new episode of World Fashion Covers