How to choose a perfect wedding dress without being confused by different styles and trends? Here is the answer!
Off Shoulder Dresses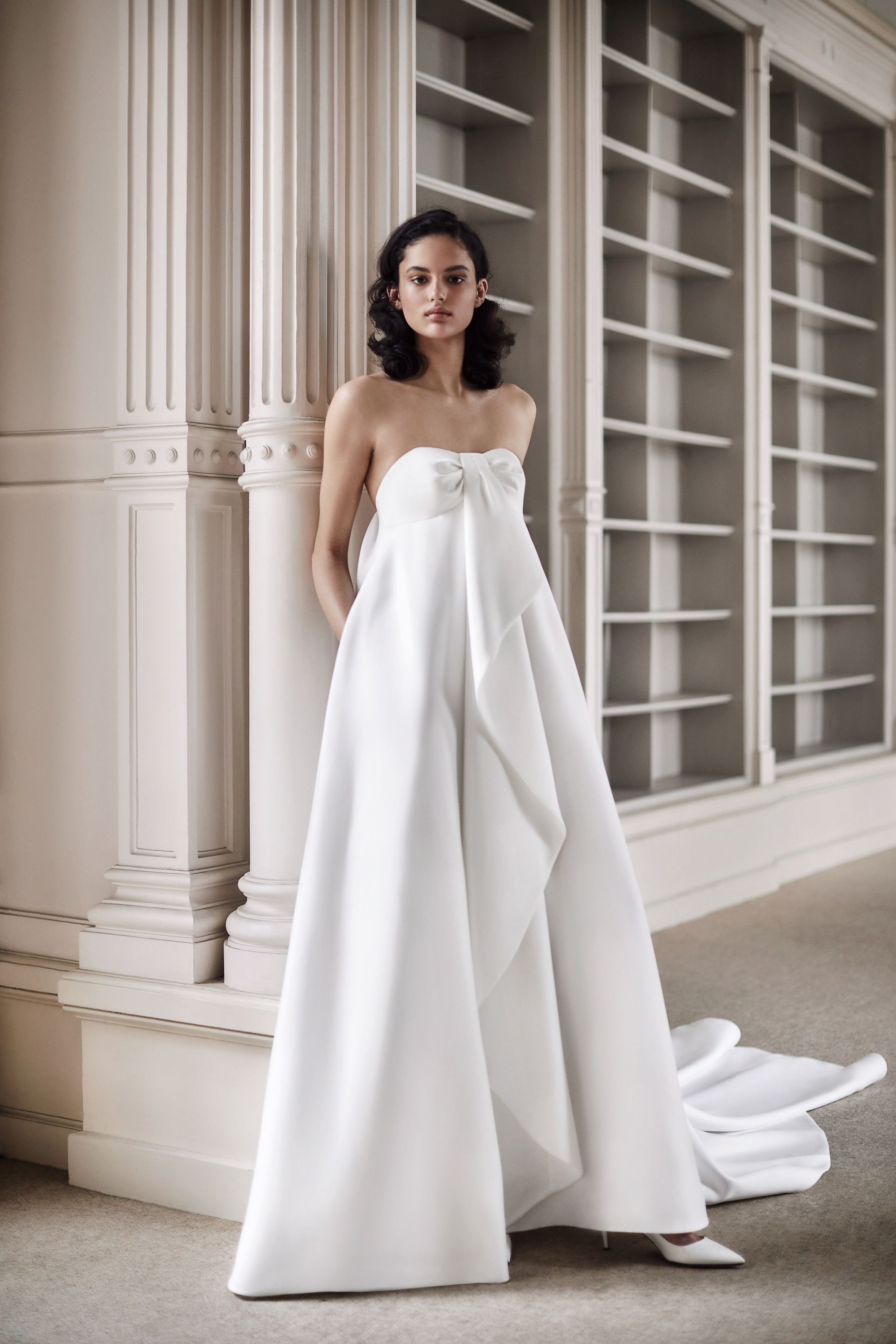 Viktor & Rolf, spring-summer 2021
The main trend in bridal fashion in 2021 is focused on sensuality, which each designer presents in his own way. However, this season, almost all of them agree that an off-shoulder dress is the most romantic style. Dresses that bare the collarbones can look completely different: discreet and modest as well as very luxurious. That is why they are suitable for quiet ceremonies with family and friends, and for a crowded party.
Mini-dresses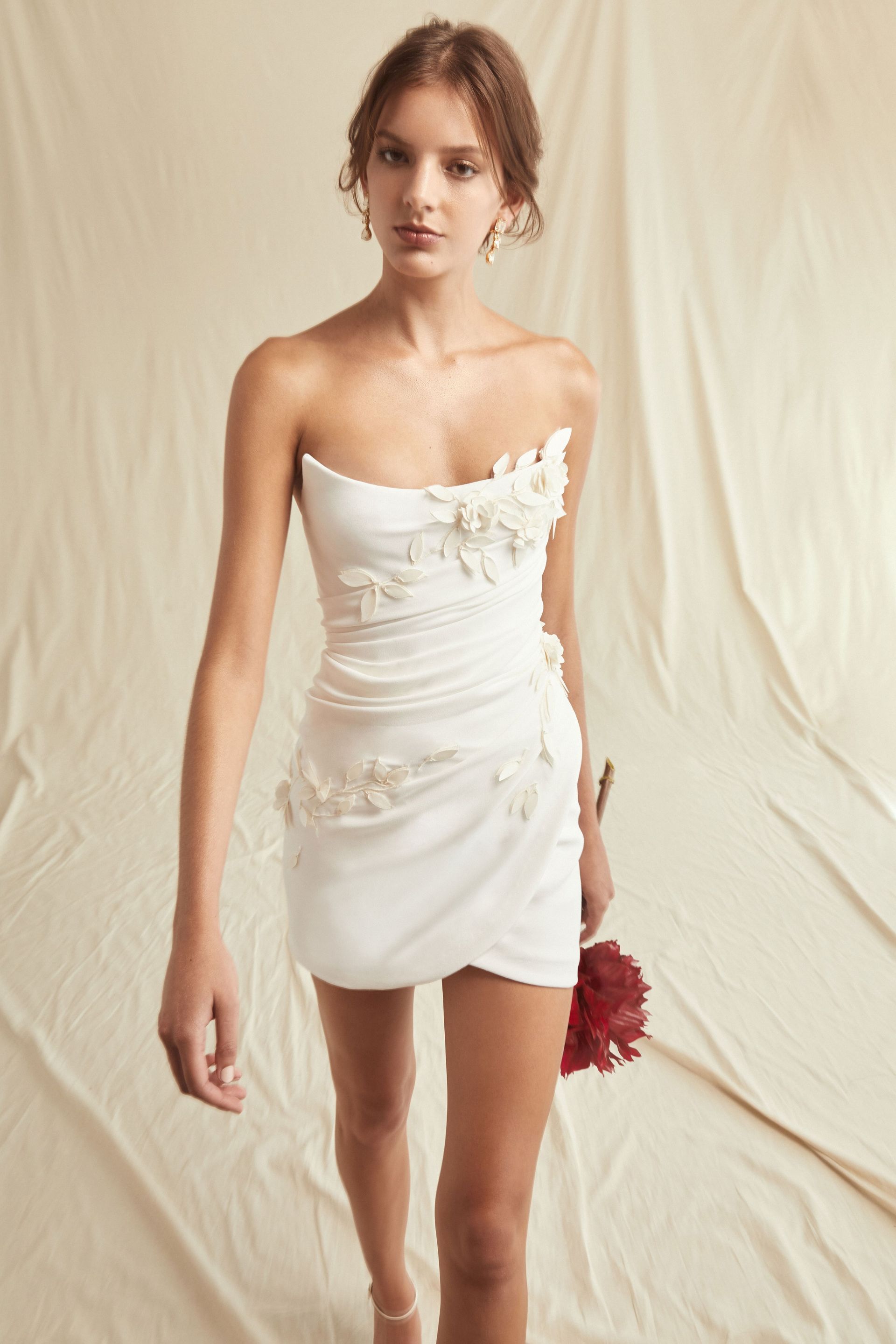 Oscar de la Renta, spring-summer 2021
It seems that with each new season, designers are moving further and further from the traditional ideas about wedding fashion. They experiment with silhouettes, shortening the hem, first to the ankle, then to the knee, and now to mid-thigh, proving that you can feel like a real princess not only by wrapping yourself in kilometers of snow-white tulle but also showing everyone your endless legs.
Retro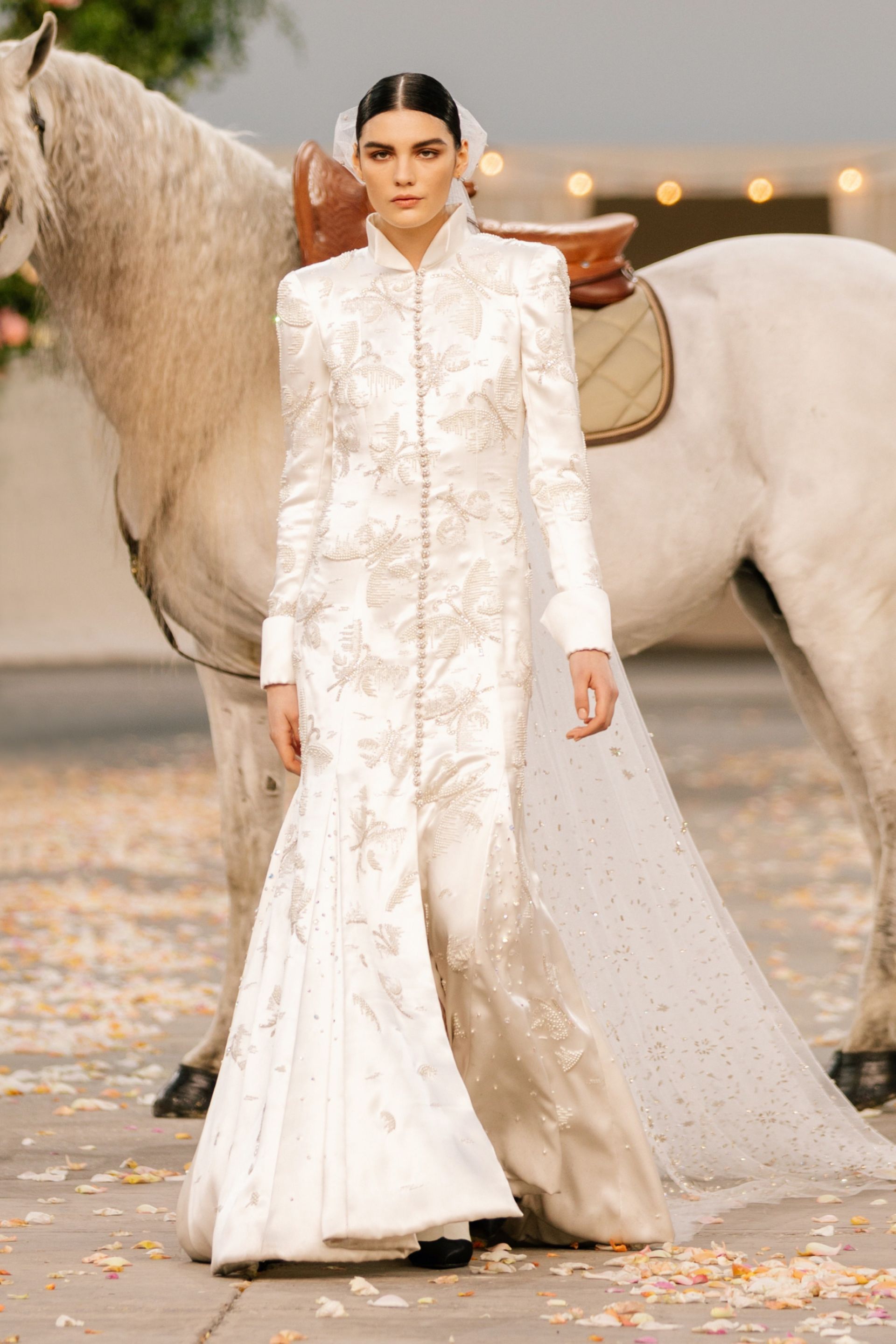 Chanel, spring-summer 2021
Elegant retro dresses are back in fashion thanks to the British princess Beatrice. In July 2020, she married Italian businessman Edoardo Mapelli-Mozzi wearing a gown made for Elizabeth II in 1962. Beatrice has slightly changed its style to suit the features of her figure. This trend does not mean at all that your dress must be "aged." In the collections of famous brands, there are many modern outfits stylized for different historical eras: "roaring 20s," a pin-up of the 40s, or the elegance of the 50s of the last century. All you will have to do is to choose the one, that is more suitable for the general theme of the ceremony.
Dresses with capes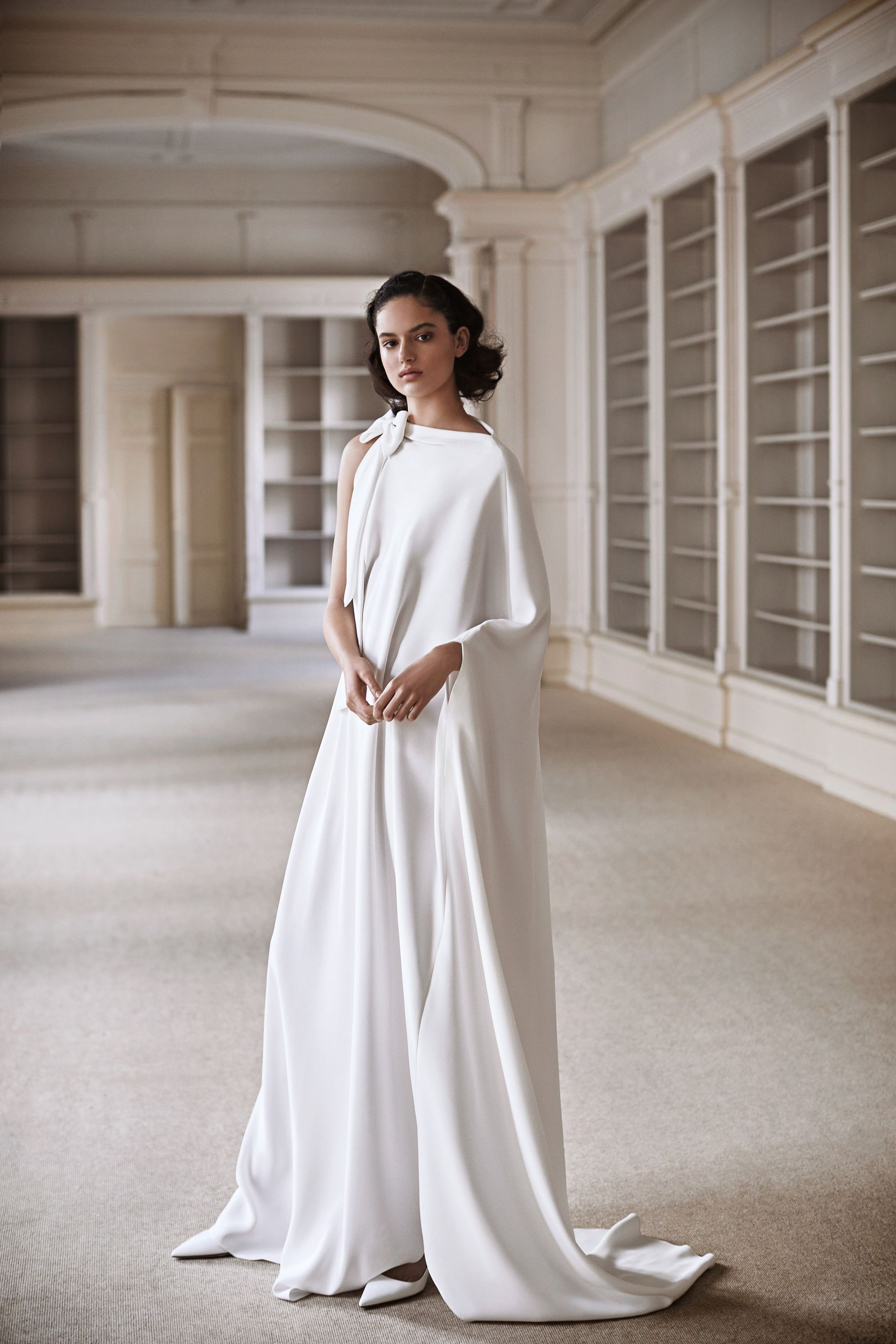 Viktor & Rolf, spring-summer 2021
This season, capes will become not just an additional detail of the wedding look, but also an alternative to the veil, which is gradually losing its relevance. Capes made of dense or light fabrics can be either part of a dress or an independent accessory independent. In the latter case, they can be worn at the official part of the ceremony to add royal grace to the look and removed when the banquet begins.
Pantsuits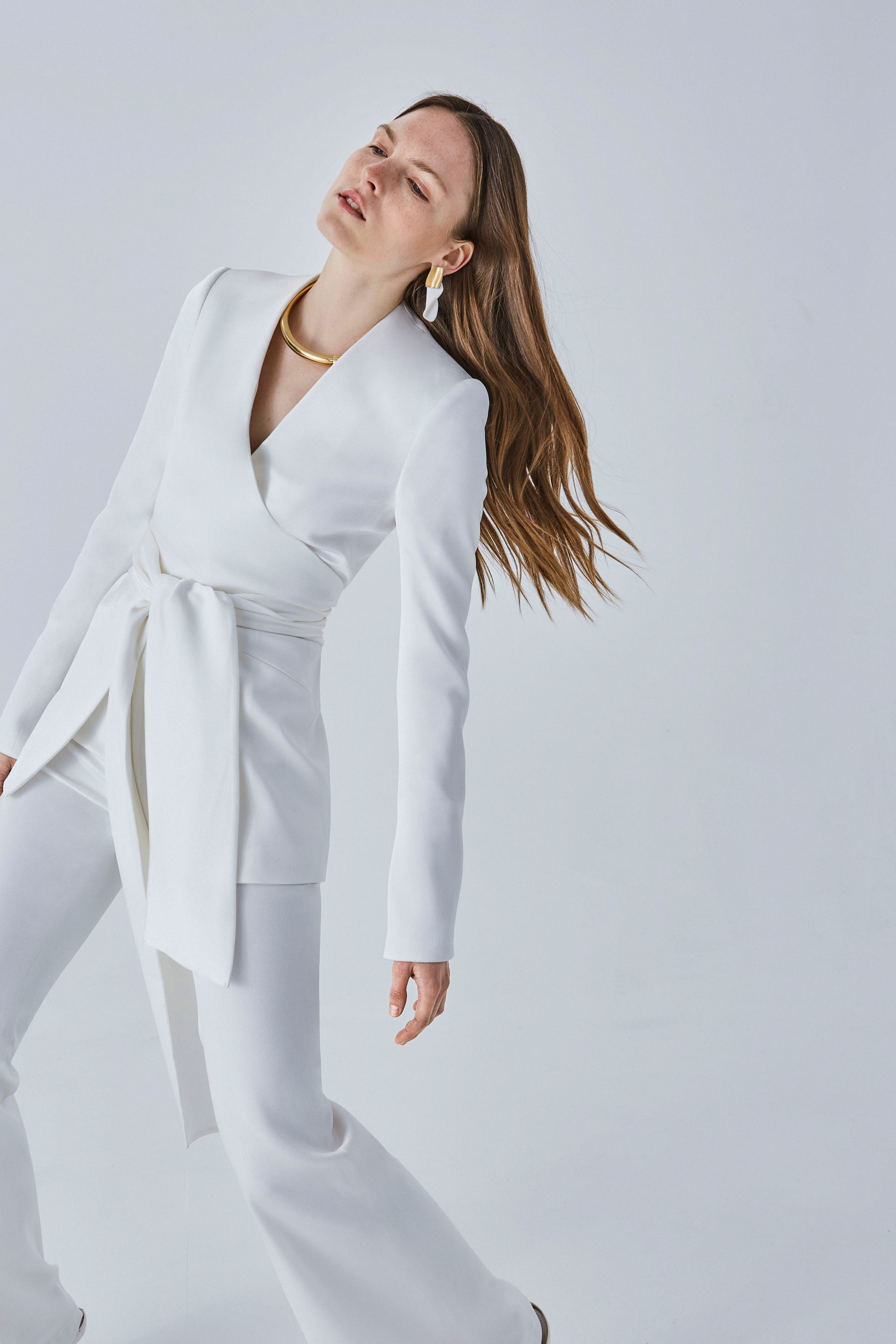 Galvan, spring-summer 2021
Over the past few years, it has become clear that not only dresses but also pantsuits, which also have their own trends, can be an ideal outfit for a wedding. This season, oversize will be replaced by more feminine and laconic silhouettes, with which you can accentuate your best features. Pay attention to the fitted jackets, similar to tuxedos, palazzo trousers made from flowing fabrics. By the way, they don't have to be in white - any pastel shades, including pale pink, lavender or milky beige will look no less advantageous.
Feather dresses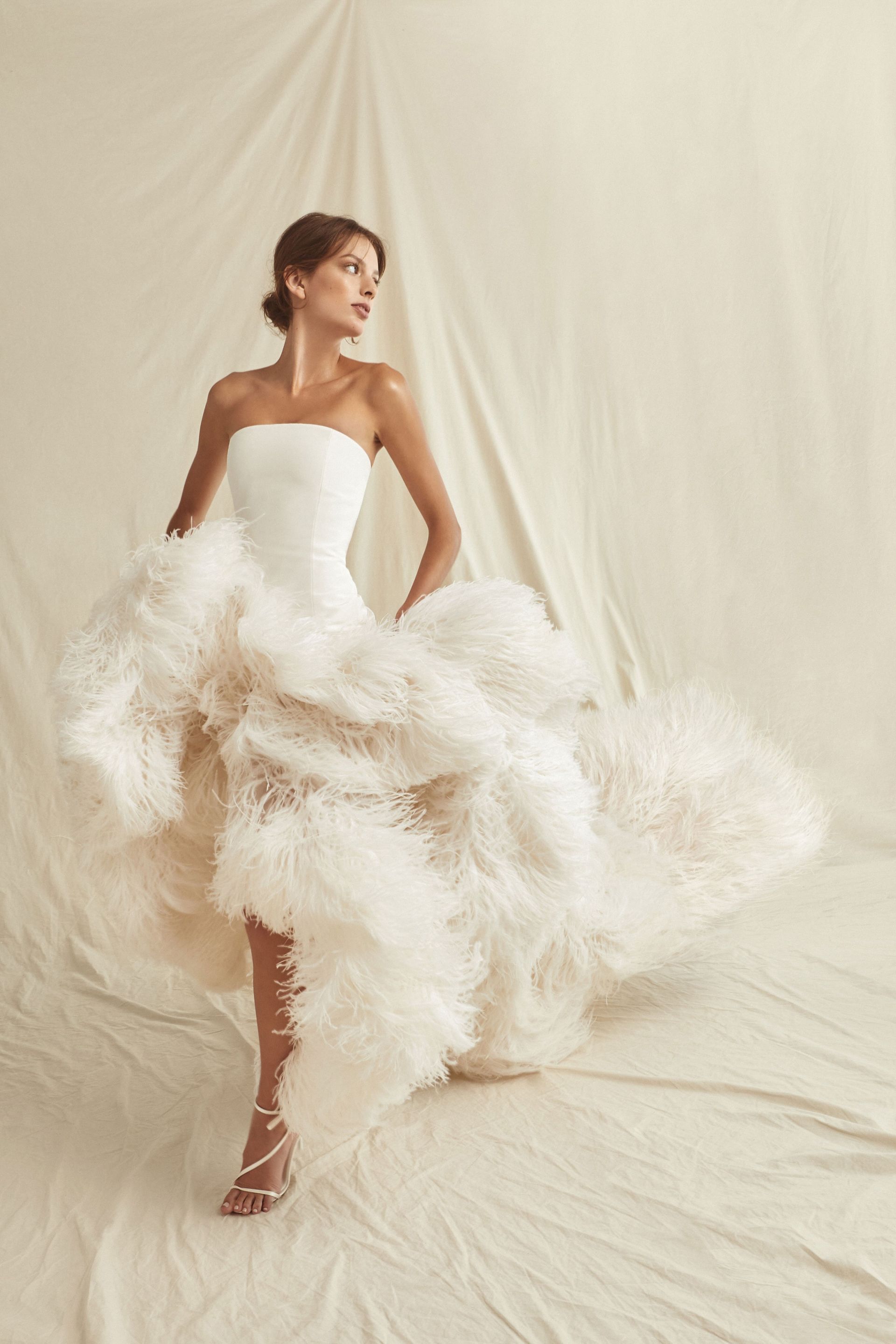 Oscar de la Renta, spring-summer 2021
When a few seasons ago, feathers unexpectedly became one of the main fashion trends, it seemed that their popularity would rapidly fade away in just a couple of months. Nevertheless, all these assumptions turned out to be wrong. Now designers use them to decorate wedding dresses as well, creating real art pieces that can make every girl feel like the Swan Princess.
Puffy sleeves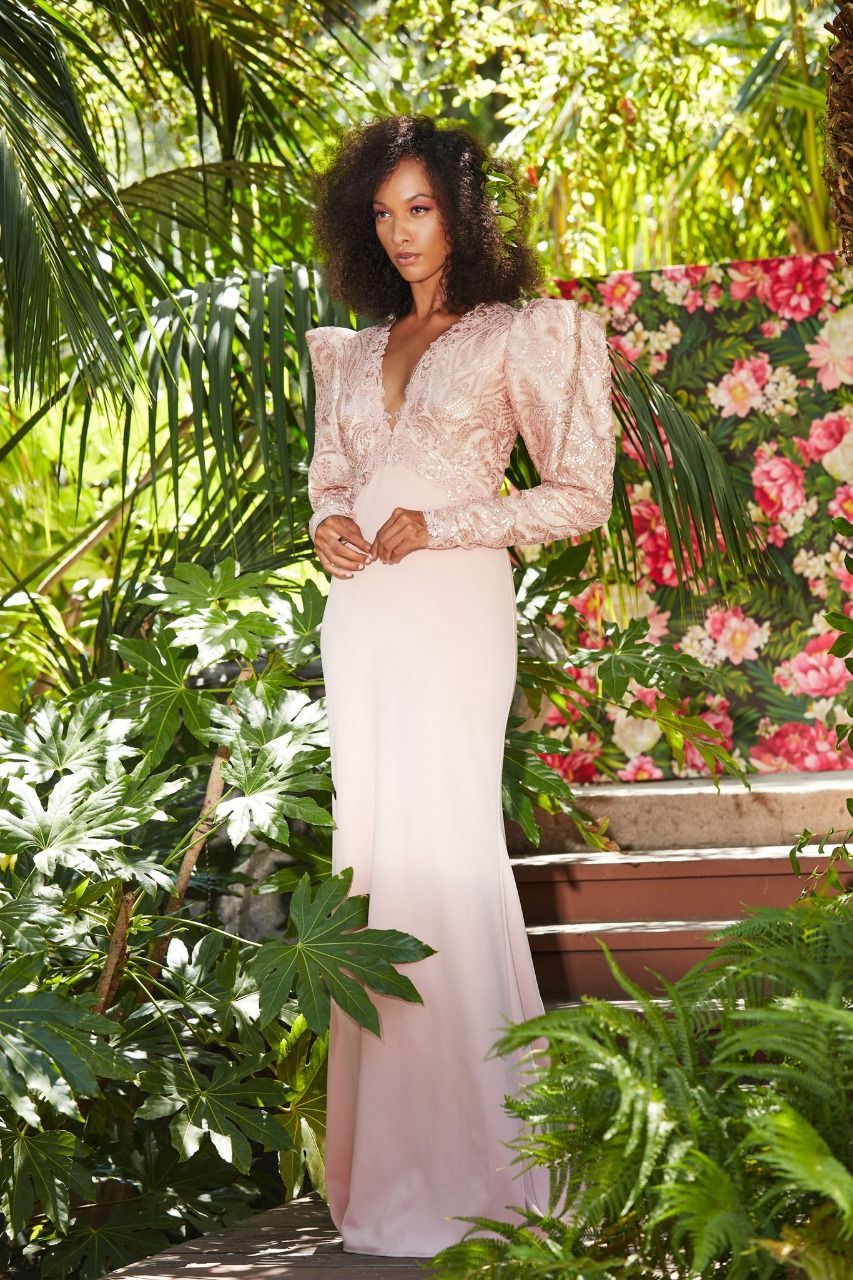 Tadashi, spring-summer 2021
In 2021, lace sleeves on wedding dresses will be replaced by short puffed and gigot ones. They look stylish in both long and layered princess Diana style dresses and spectacular mini dresses. By the way, you can make them removable and unfastened at any time and then worn in everyday life with satin corsets, bandeau tops, or strapless bras.
Everyday dresses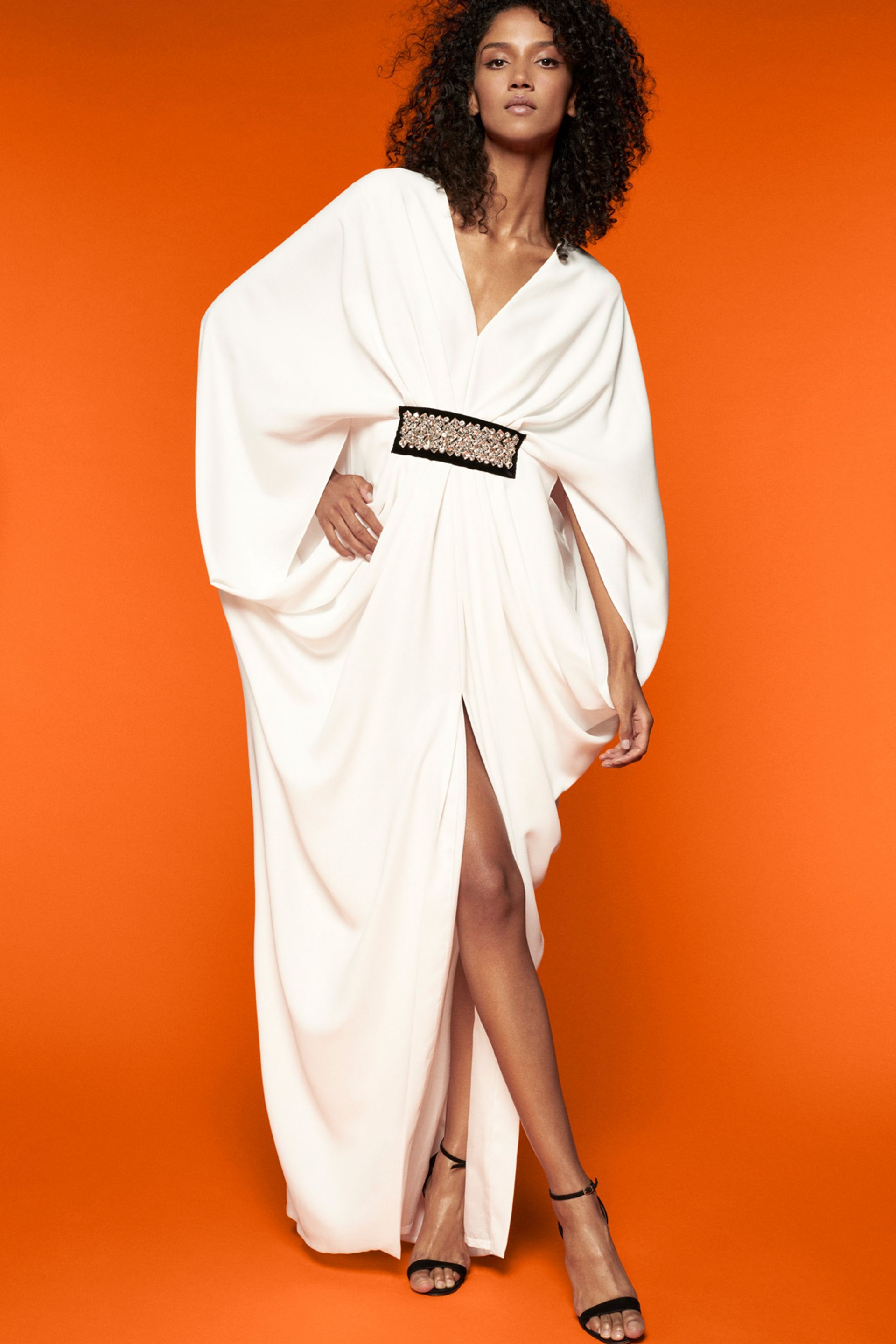 Reem Acra, spring-summer 2021
If you do not want to spend a lot of money on a thing that will be useful to you only once, or support the ideas of conscious consumption, pay attention to silk combinations, two-piece suits with skirts or jacket dresses. Such items can be suitable for more informal events, but at the same time will always remind you of the ceremony day.
Minimalism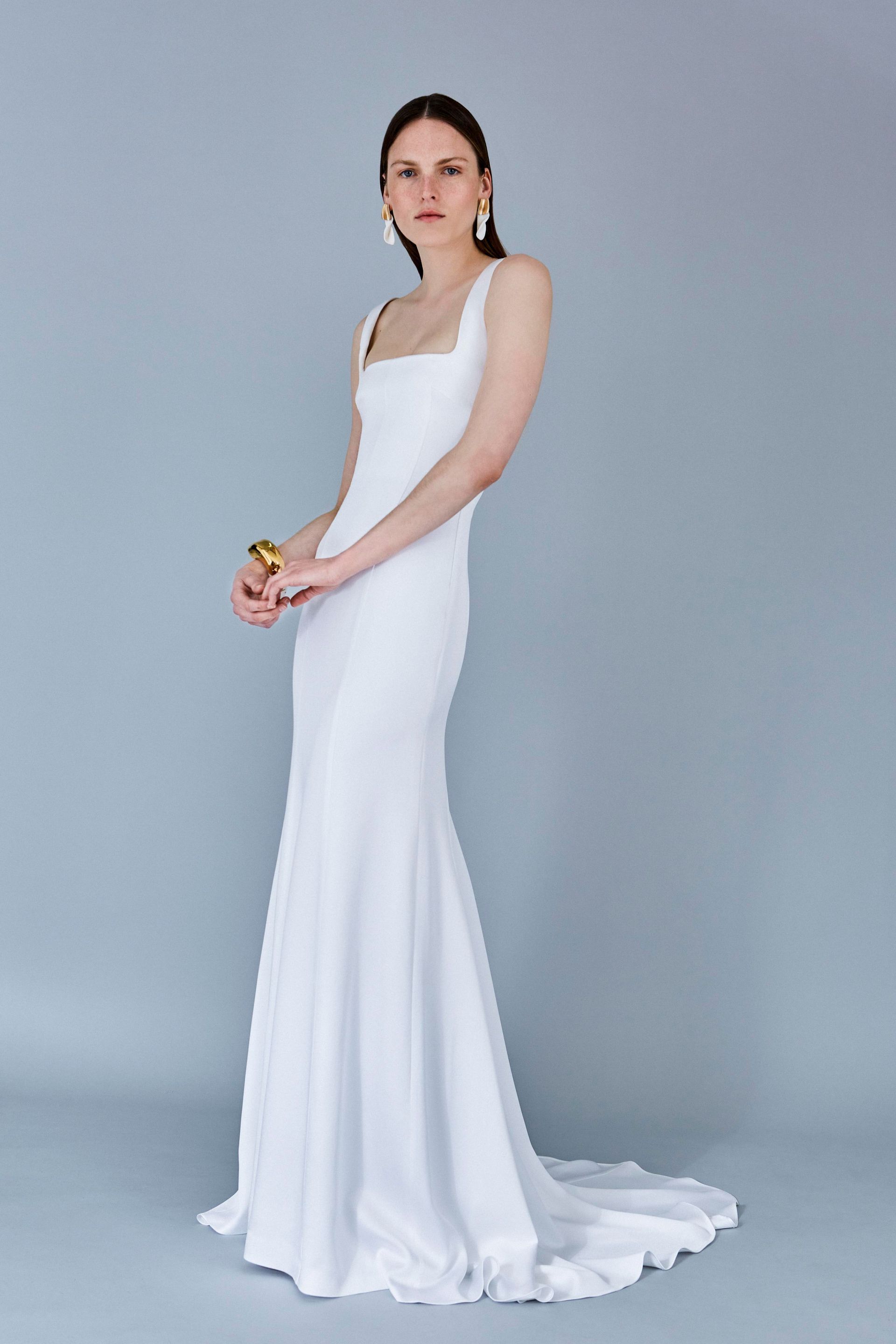 Galvan, spring-summer 2021
The coronavirus pandemic also affected wedding fashion trends. Today, couples are increasingly refusing lavish ceremonies and having quiet family dinners for security reasons. Restrained minimalism, simple silhouettes, and an almost complete lack of decor are more suitable for this format. The only exceptions can be large bows on the back, asymmetrical hems, and high necklines, which only emphasize the natural beauty of the bride, but do not distract attention from her.
Not only white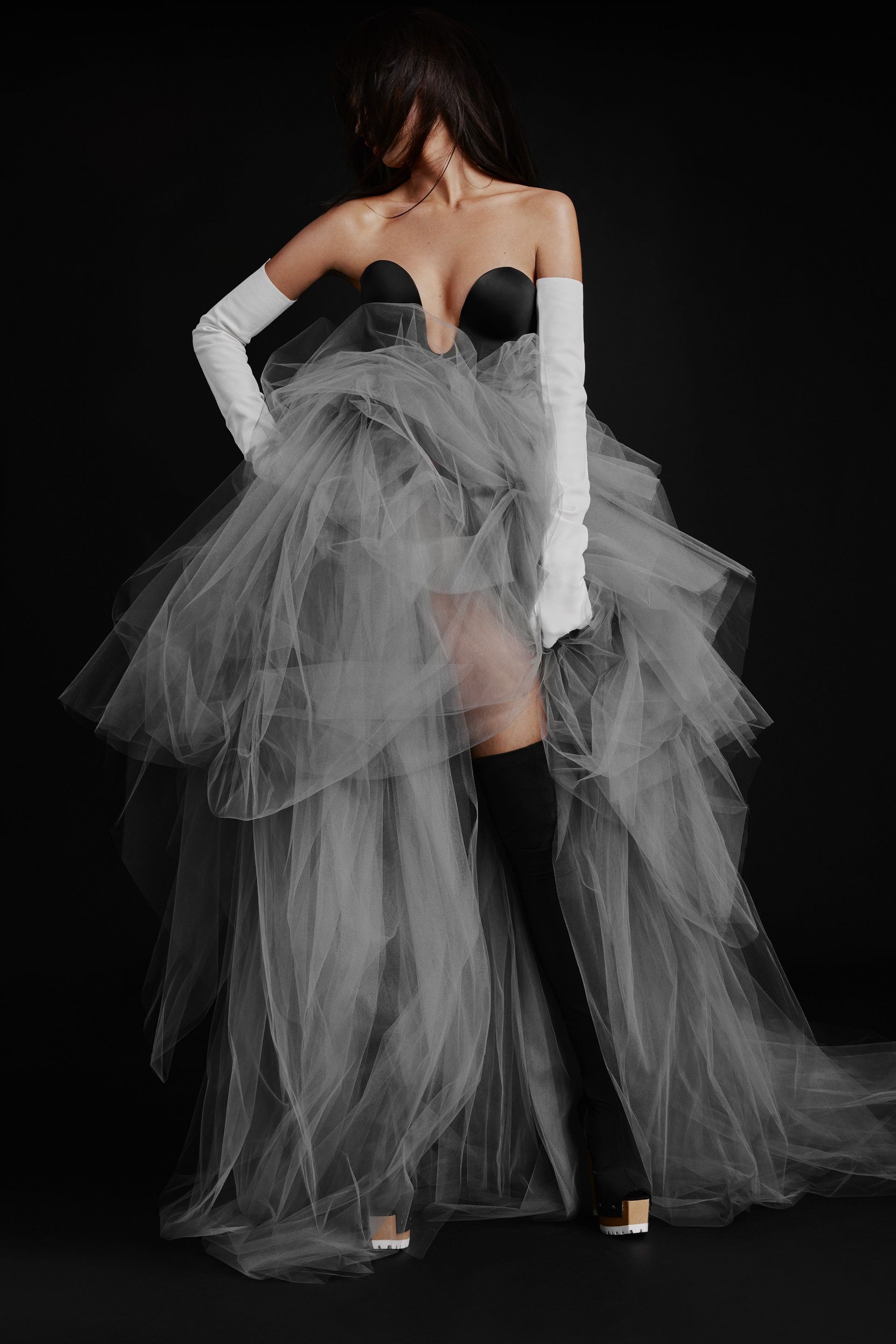 Vera Wang, spring-summer 2021
Even though the wedding palette has long ceased to be limited to only white, it remains the most popular. Not every bride decides to wear for the ceremony a dress of fuchsia or neon green, although over time such bold experiments have every chance of becoming a new trend. In 2021, the main shades of the dresses will be muted and pastel tones such as powdery pink, pale blue, lavender, green, and ash gray, as in the Vera Wang collection.
Read also:
Sugary candy is the top color of spring-summer 2021