We love the 1990s fashion, and the constant demand for crop tops, regardless of the season out the window, is one of the many proofs. Playfully exposing the waist, they made a long journey from strictly aerobics clothes and pop diva's performance costumes to the everyday item. Thankfully, now we have the freedom to combine this particularly fit for warm summer days garment in countless variations.
The latest Jacquemus SS2021 fashion show that took place in the fields made all fans of crop tops breathe a sigh of relief – this sexy garment became the main attraction of the brand's new collection. While its designs may range from long-sleeves to deep V-neck, the way of wearing, as a rule, stays the same in every outfit - all crop tops match well with a maxi high-waisted skirt. Such a combination creates an impression of the very unified and smooth look, as if it was a dress, and prevents the "cutting" effect.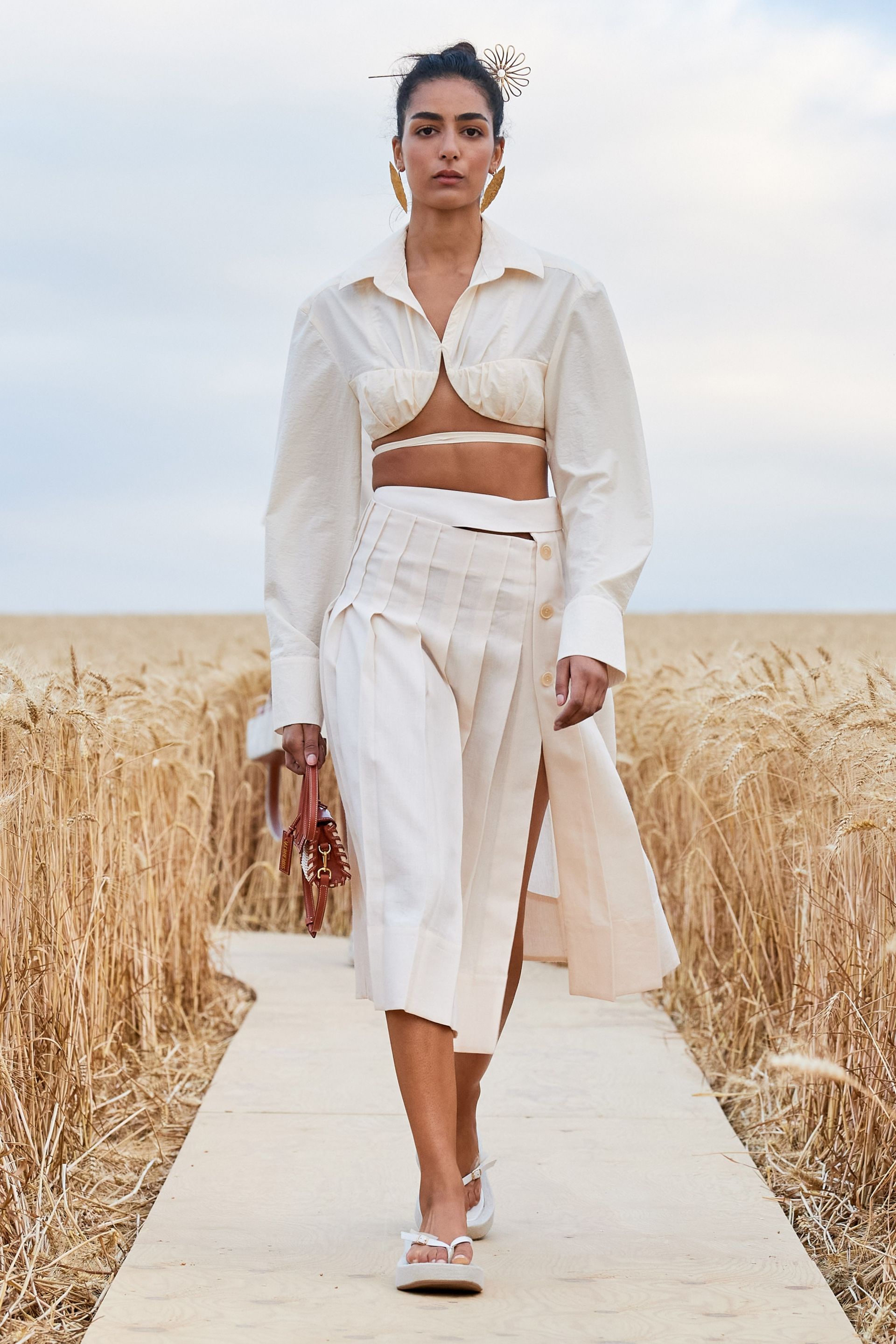 Photo: vogue.com
Even though Jacquemus creamy white is always a win-win situation, the emerald cropped blouse by Brandon Maxwell would be a perfect choice for adding brighter colors to the routine. Its turtleneck and match with the straight jeans make this look perfect for an evening stroll.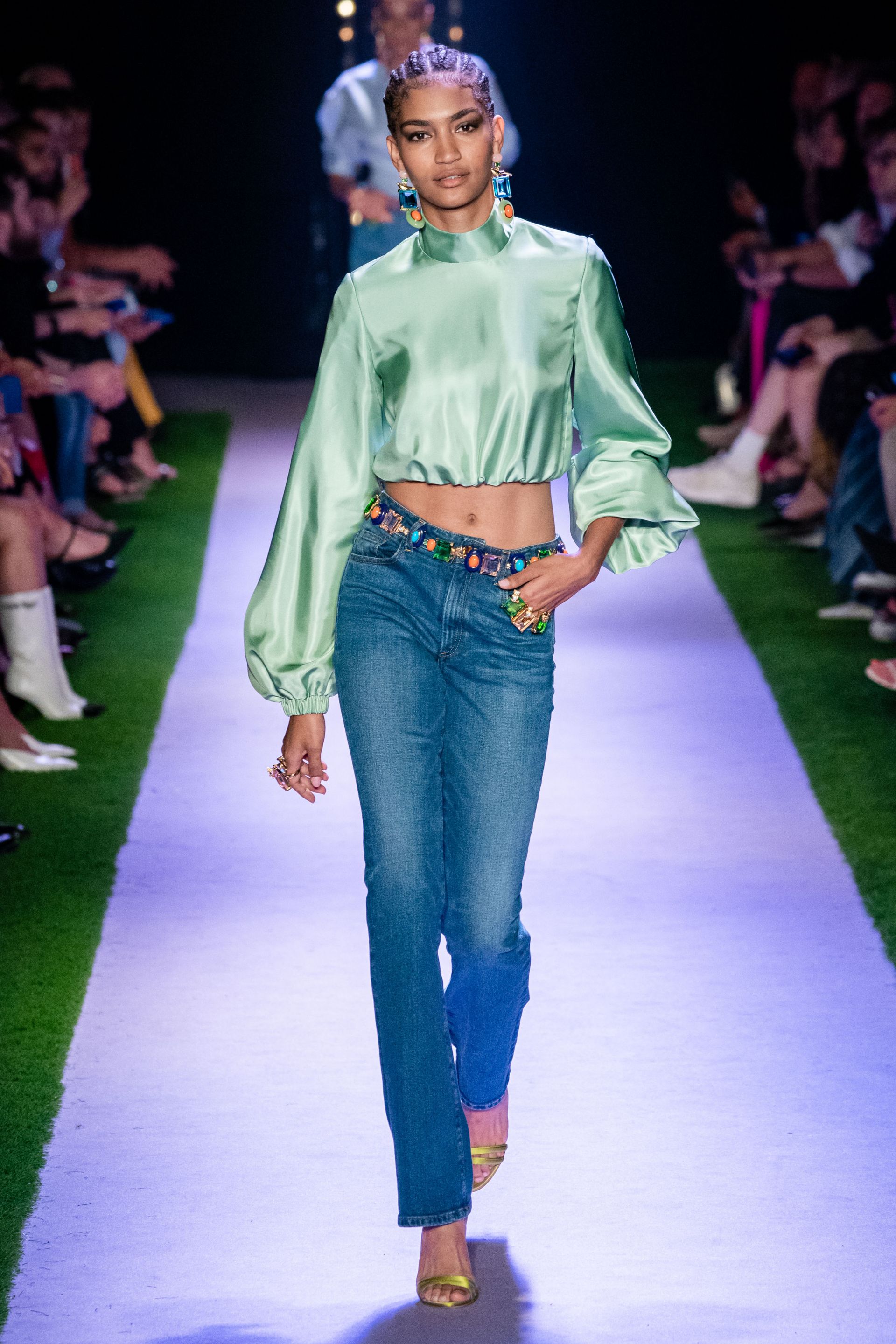 However, some designs tend to be extra short, balancing somewhere between the bras and daywear. For such pieces, Chloé offers a useful trick to make them look more restrained. A short-sleeve jacket covers the exposed parts of the body while the same caramel color middle-waisted trousers add a formal touch. Fendi, on its side, approaches the task with the help of the transparent garments. A see-through maxi dress serves as a perfect veil for lingerie-style crop top and ultra-short shorts, both designed in a chequered brown and camel pattern.
Chloé

Fendi

Photos: vogue.com
Judging by their social networks, supermodels and influencers are among the top-fans of crop top fashion. Chiara Ferragni prefers to combine simple design in white with the accents on a colorful striped shirt, mini shorts, and sporty "a-la tourist" Chanel sandals. Bella Hadid puts comfort above everything else and tries on explicit tangerine long-sleeve with baggy pants.
Посмотреть эту публикацию в Instagram
Посмотреть эту публикацию в Instagram
From extravagant to casual designs, one can wear crop tops nearly for any occasion. Just keep in mind all the hints on how to feel comfy wearing such a "bare" item.
Read also:
Back to the Future: early 2000s vibes, classic and vintage models among the best sunglasses of summer 2020