Floral and polka-dots prints fade into the background: this summer, we take a trip back in time and choose clothes with the trendiest print of the season.
Emilia Wickstead
Michael Kors
Photos: vogue.com
The two-tone Vichy check got its name in honor of the one French town and has long been associated with napkins and tablecloths from small restaurants, which were made of fabric with this particular print. It won wide recognition in the fashion world only in the 60s thanks to Brigitte Bardot. The French actress adored this pattern so much that even got married in a red and white plaid dress with a white turn-down collar and a bell skirt, created personally for her by Jacques Esterel. The Vichy print reached the catwalks even later, in the early 1990s, although by that time it had already been among the main trends as well as outsiders several times.
Michael Kors
Emilia Wickstead
Photos: vogue.com
Even though the Vichy checks are still associated with the country style, light dresses, ribbons on hats, and picnics outside the city, this season you can find it even on formal jackets, pantsuits, and midi skirts, which immediately begin to look less serious and even a little playful.
Emilia Wickstead

Burberry

Photos: vogue.com
The size of the print can be completely different, but the most relevant will be mini colored checks - pink, red, blue, green, or yellow. Light blue denim, woven accessories, hats, and flat sandals will be an ideal match for this pattern as well as the Vichy total look. Besides, even although the Vichy print has long since merged into urban fashion, it always reminds of a vacation in a small resort town, which would now come in very handy for everyone.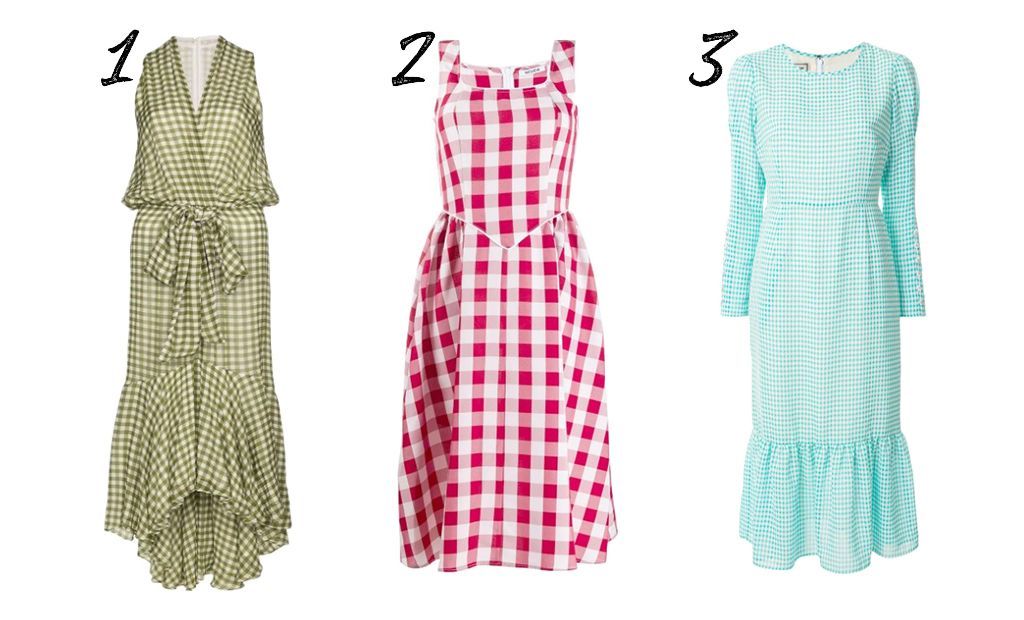 1 – Silvia Tcherassi, 2 – Batsheva, 3 – Tu es mon TRÉSOR
1 – Yves Saint Laurent, 2 – Paco Rabanne, 3 – Sofie D'hoore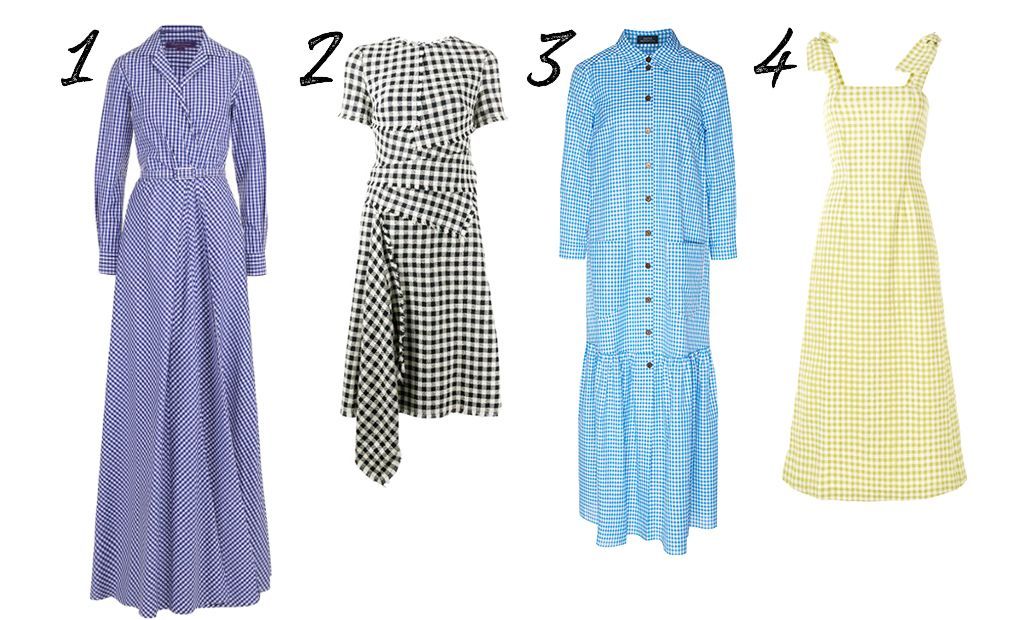 1 – Ralph Lauren, 2 – Oscar de la Renta, 3 – Alena Akhmadullina, 4 – Bambah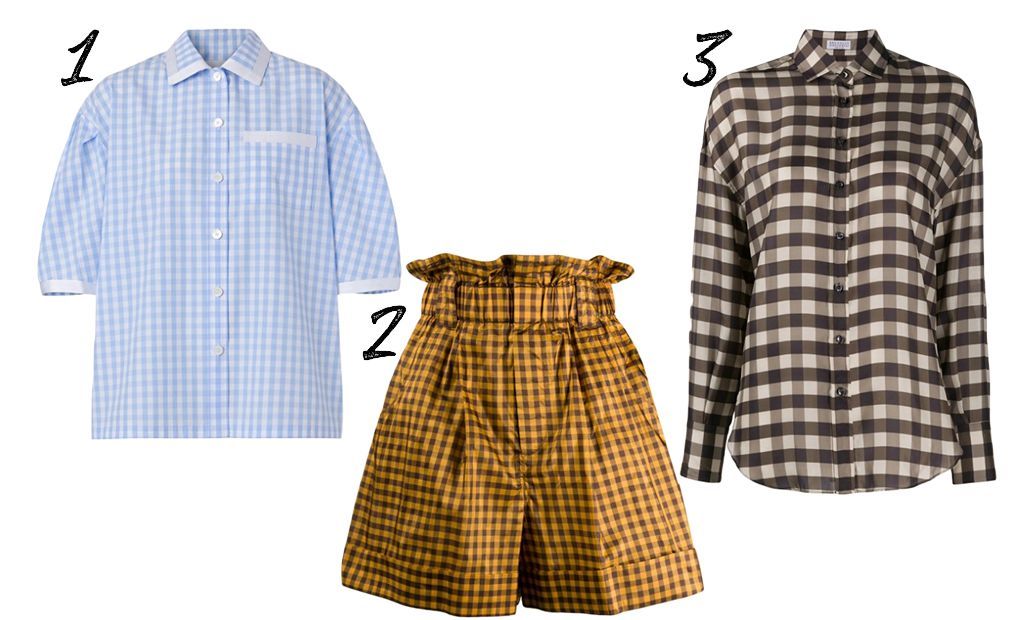 1 – Burberry, 2 – Fendi, 3 – Brunello Cucinelli
Read also:
On a date with summer: frills and ruffles as the most romantic trend of this season
What do we know about the bucket hats as the trendiest headpiece of summer 2020?