"Good fashion is evolution, not revolution."
Pierre Balmain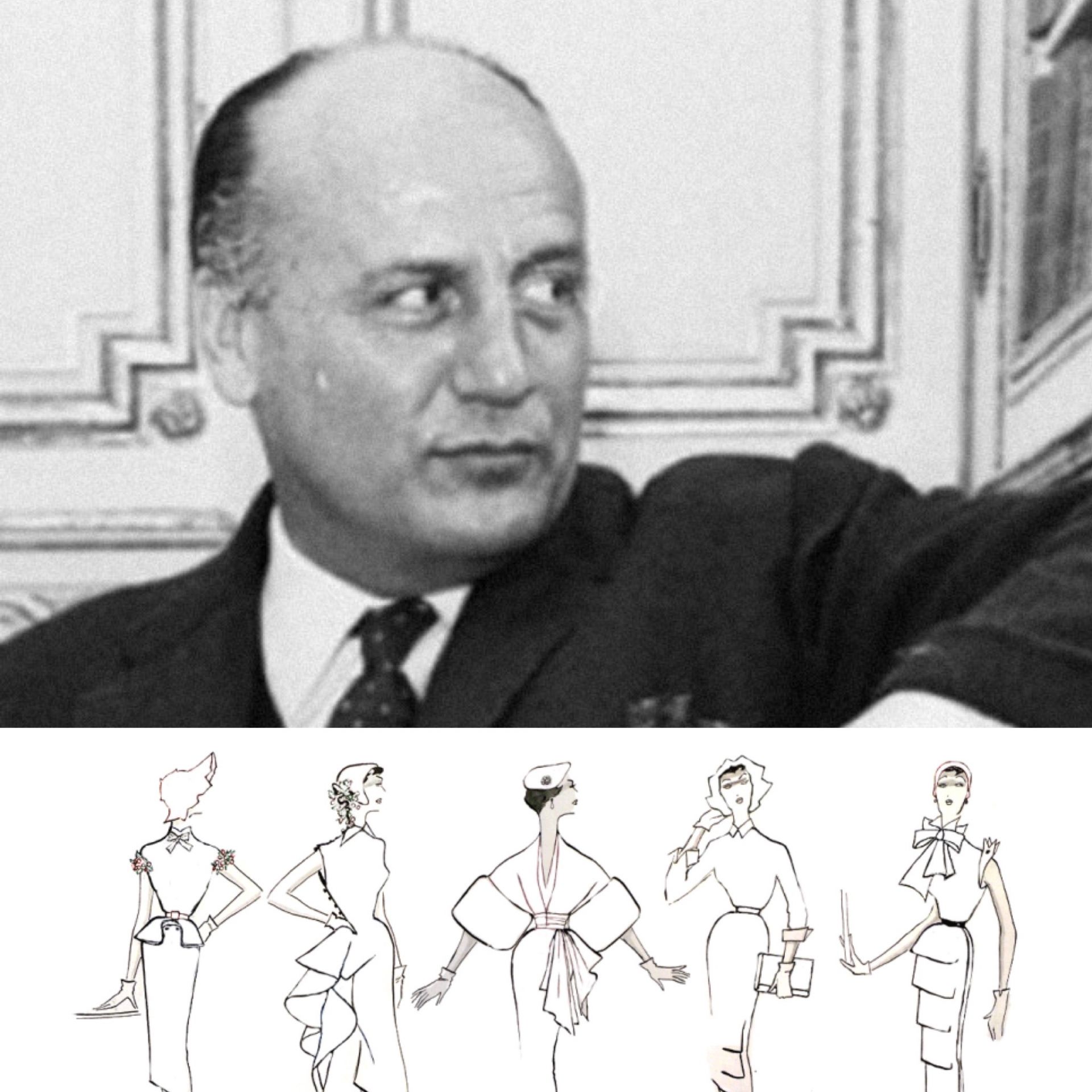 Photo: balmain.com
Pierre Balmain's belonging to the world of fashion became evident since he was born in 1914 - his father was the owner of a small garment manufactory while his mother worked as a style consultant. Looking at his parents during childhood, Pierre continued their path and entered the Academy of Fine Arts in Paris to become a fashion designer. However, the young man was more determined to get a practical experience - in 1936, after months of doing the dirty work, Edward Molyneux, the leading Parisian fashion designer, offered him to provide internships. When Second World War was over, Pierre left the Academy and got the position at the atelier of Lucien Lelong, where he mastered the art of hand embroidery with beads and glass beads while working with glass rhinestones. There were some future fashion big names among his colleagues – young Balmain had worked at Lelong Fashion House with Christian Dior and Hubert de Givenchy.
Later, this technique became the hallmark of his eponymous fashion brand that was founded in 1945 in a boutique at 44, Rue François 1er. Sparkling dresses, embroidered with gold, bronze, pearls, all made by handwork, presented a distinctive contrast to the utilitarian style of the post-world war Europe. Balmain premier materials, such as satin, silk, fur, and taffeta, added a high level of classiness to his models, and that is why the brand managed to gain recognition from some of the most wealthy and prominent figures of that time including the royals. In the 1950s, Balmain entered the American market and became popular among such movie stars as Brigitte Bardot, Marlene Dietrich, Jean-Paul Belmondo, and Sophia Loren.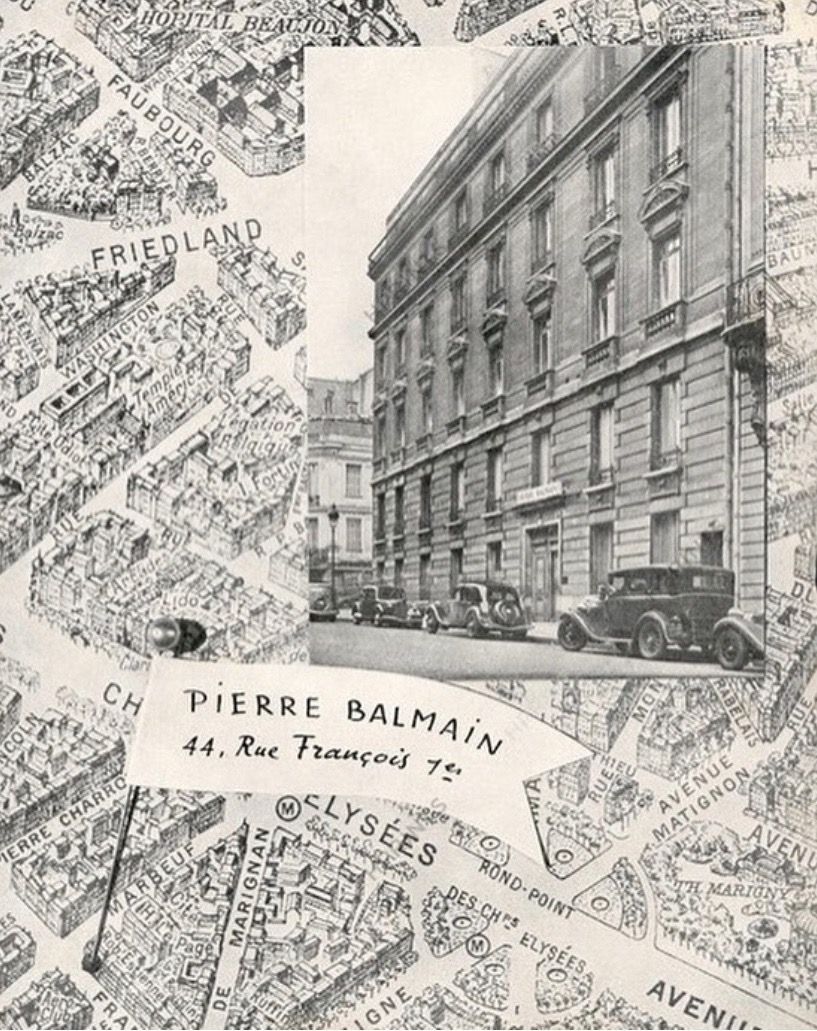 Photo: instagram.com/balmain
Gertrude Stein, a well-known 20th - century writer, calls Pierre Balmain creations "The New French Style" - with its "revitalized Paris couture after the German occupation" and pre-Dior narrow-waisted and bell - skirt dresses and aesthetic chic. The first collection of 'Pierre Balmain' was showcased the same year and laid the ground for the brand's unique style. Pierre Balmain took his inspiration from the world's oriental art - that explained the brand's large floral and plant ornaments and the elements of arabesque patterns. The clothes design was also influenced by the East - apart from evening ballroom dresses, among the first collection's models could have been traced kimonos as well. ''Suddenly there was the awakening to a new understanding of what mode was, the embellishment and the intensification of women's form and charm,'' that is how Alice B Toklas summarized Balmain's very first collection.
Since 1947, Pierre Balmain had launched its fragrance line. It was followed by 1952 "Pierre Balmain Florilège" ready-to-wear line, which models appealed to the body shape: with clearly defined shoulders, underlined breasts, narrowed waist. The designer wasn't afraid to shock the fashion world. He was the one who introduced cocktail dresses with bare clavicles and knees, an unbelievable vulgarity in the late 50s.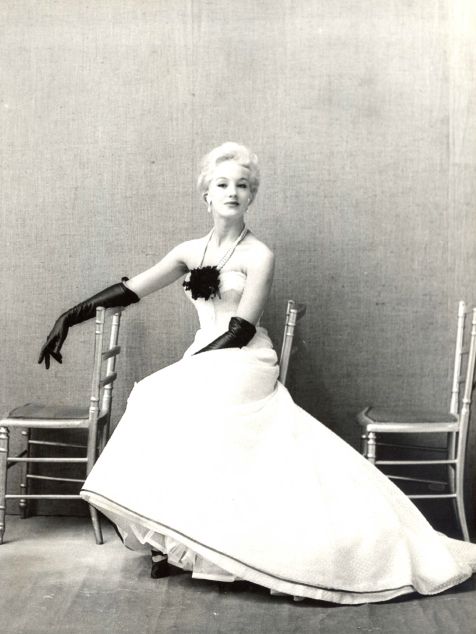 Photo: balmain.com
Pierre Balmain went a long way in his career - he managed to design the clothes for Hollywood movies and 1968 Olympic Games and to stay afloat during the brand's 1960s crisis, introducing even more accessories and watches. After he died in 1982, Balmain Fashion House stayed true to his royal chic values despite some of the modifications demanded by the times, and followed the Pierre Balmain's idea that "good fashion is evolution, not revolution."
The brand was taken over by Erik Mortensen, passionate about playing with black color and transparent textiles and challenged with a hard mission of saving the brand's popularity after its founder's departure. Presenting in total 17 collections, he left the brand in 1990. Then, Hervé Pierre (current stylist of Melania Trump) was appointed as a new creative director of the brand, showcasing three collections.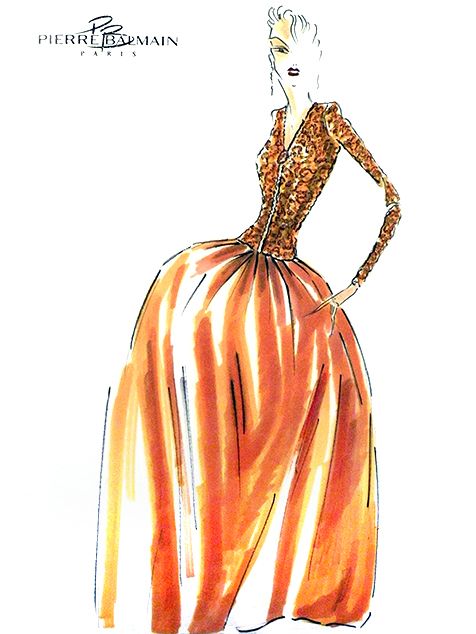 Photo: balmain.com
In 1992, already a prominent figure, Oscar de la Renta, joined the Fashion House to help Balmain during its difficult times. The creative director guided the brand throughout the nineties under the spirit of colors, fluidity, and elegance, creating the "Jolie Madame" signature collection. In 2001, the brand also decided to change its name from "Pierre Balmain" into "Balmain."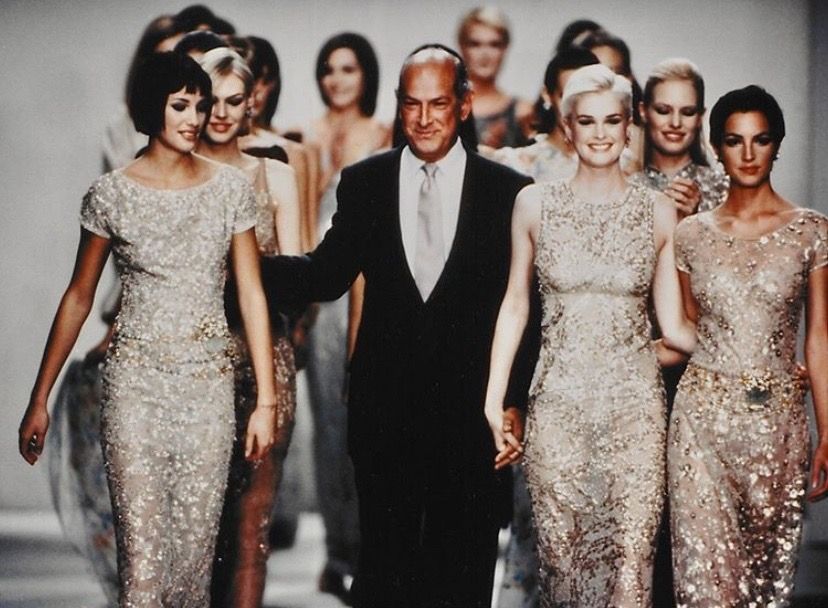 Photo: instagram.com/oscardelarenta
Christophe Decarnin was the first one among the Balmain's successive creative directors who decided to divert from the Balmain's traditions and to modernize the brand. Coming himself from the "celebrities' stylist" background, he replaced Balmain's signature classical designs with more flashy pieces.
Current creative director Olivier Rousteing joined Balmain Fashion House in April 2011 and decided to turn back to the Balmain's French couture foundations, though also staying on track with the 21st - century trends. Each of Rousteing's new collections has been full of his appreciation of Balmain's archival standards, love to his hometown Parisian culture, and immersion of music.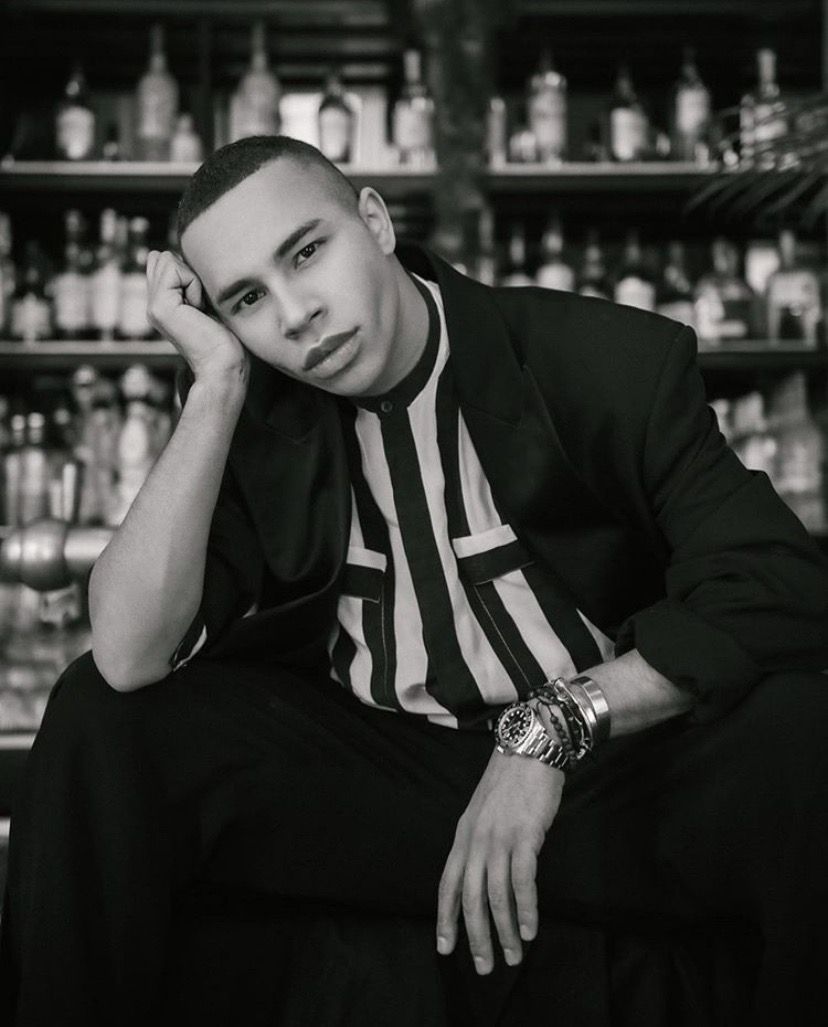 Photo: instagram.com/olivier_rousteing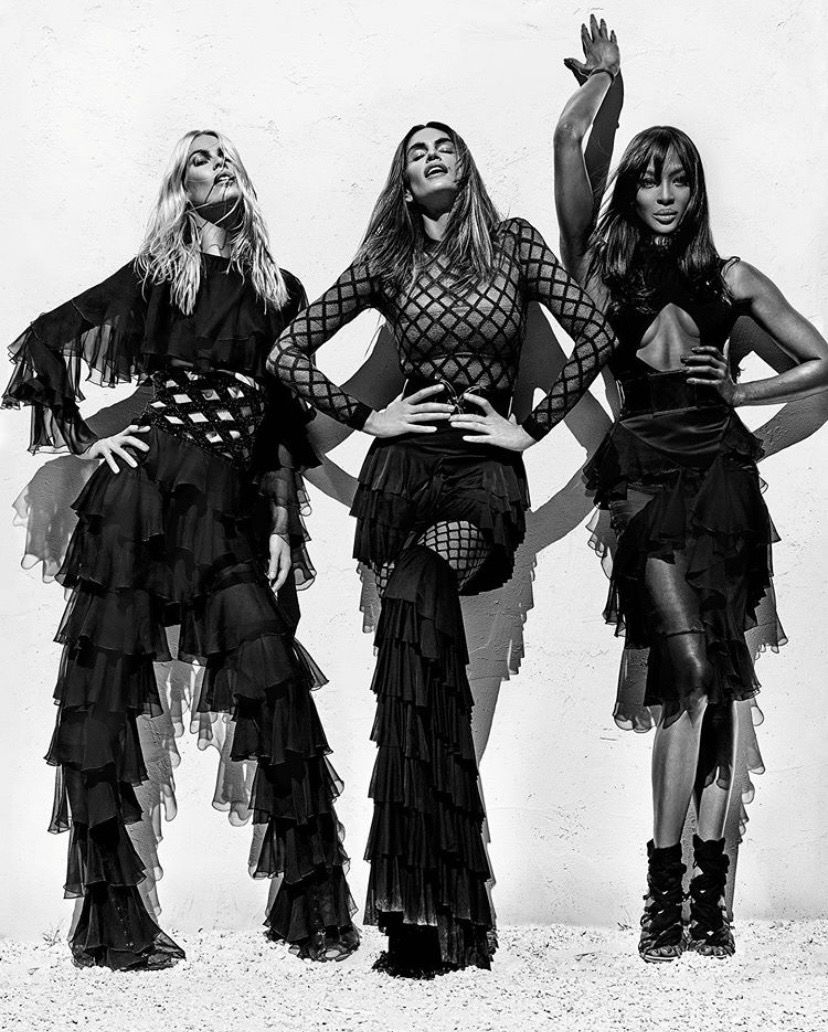 Photo: instagram.com/balmain
Among his most outstanding achievements are the launch of the first men's spring 2016 collection, the rebirth of the Balmain's accessorize line as well as the creation of #BalmainArmy communication style. Rousteing beloved color palette includes pure white and luxurious gold; among his favorite textiles are soft leather and light blue denim. His last SS2020 collection stands out by the predominance of geometrical shapes and monochrome, with the classic Balmain's sparkles and crystal embroidery on both evening dresses and modern crop tops.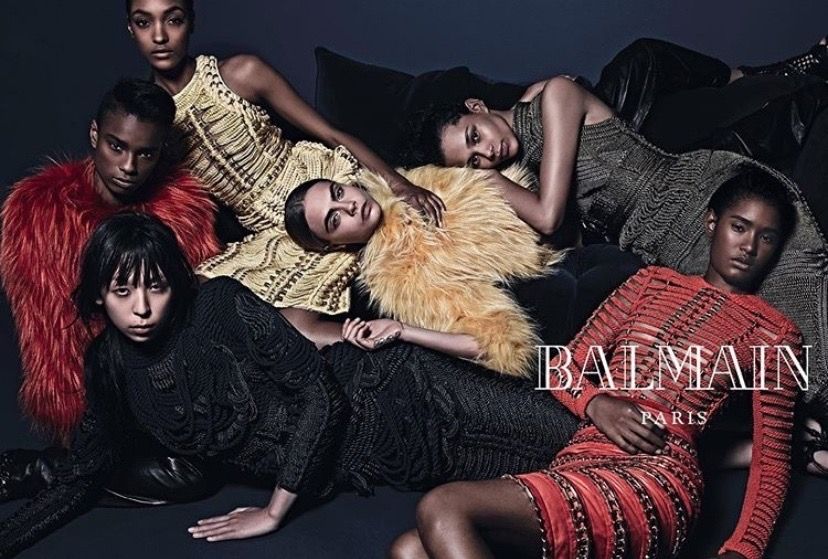 Photo: instagram.com/balmain
"Fashion is a revolution, not an evolution," declared Rousteing, thus re-thinking Balmain's logo and place in the modern world.
Find out more about the fashion brands:
Chanel: how was an image of female dandy born
Versace: a glamour empire built on deep love to beauty, women and family