"Show me your luggage and I'll tell you who you are."
Louis Vuitton advertising campaign slogan, 1921
The origins of LV Fashion House root back to the 19th century – and, apparently, the trunks. Its founder and name holder Louis Vuitton was born in 1821 in France and started his career path as a 16-year-old, working as a trunk-master for Monsieur Maréchal atelier in Paris. His skills not only were highly recognized by the clients, but also were very valuable, as the transportation system of that time often damaged the luggage and travelers were looking for the more protected options. Louis Vuitton immediately gained a reputation of a talented artisan specialist, even in the upper-class, due to the high-quality finishing and premier materials he used. Among his famous clients was even the wife of Napoleon III Eugénie de Montijo, who appointed Louis Vuitton as her trunk-maker.
louisvuitton.com
In 1854 he turned a new page and opened his shop "Louis Vuitton: Malletier a Paris" at 4 Rue Neuve-des-Capucines, not far from the Tuileries Garden. By that time Louis Vuitton suitcases were already made exclusively for the chosen ones. It was in the year of 1858 when the first Trianon Canvas trunk was introduced, featuring famous flat top and bottom. After a year Louis Vuitton expanded his business and founded a small 20 workers atelier in Asnières, which later also became a family residence and brought long-lasting success for the company. In 1885 the first London Louis Vuitton store was opened.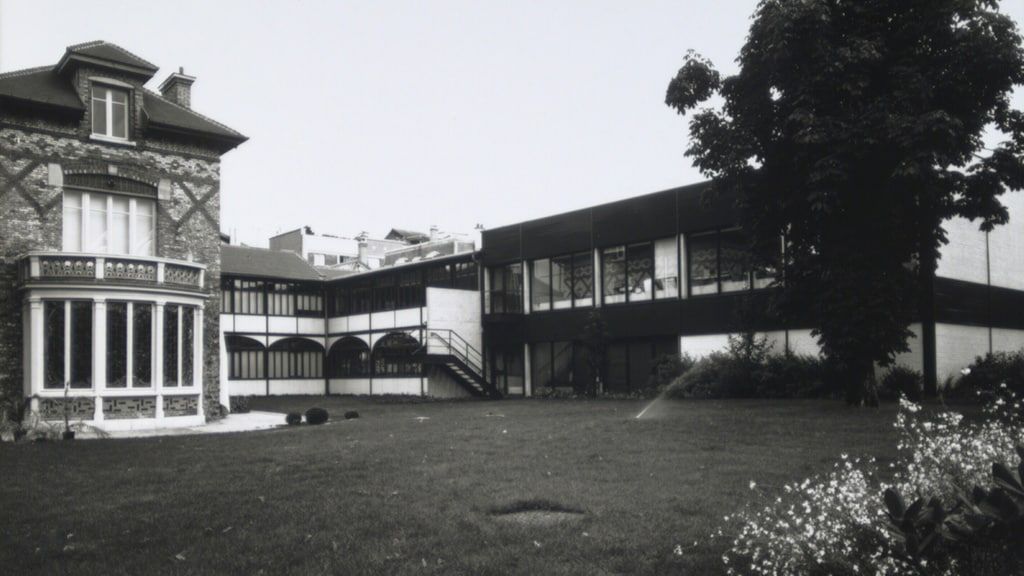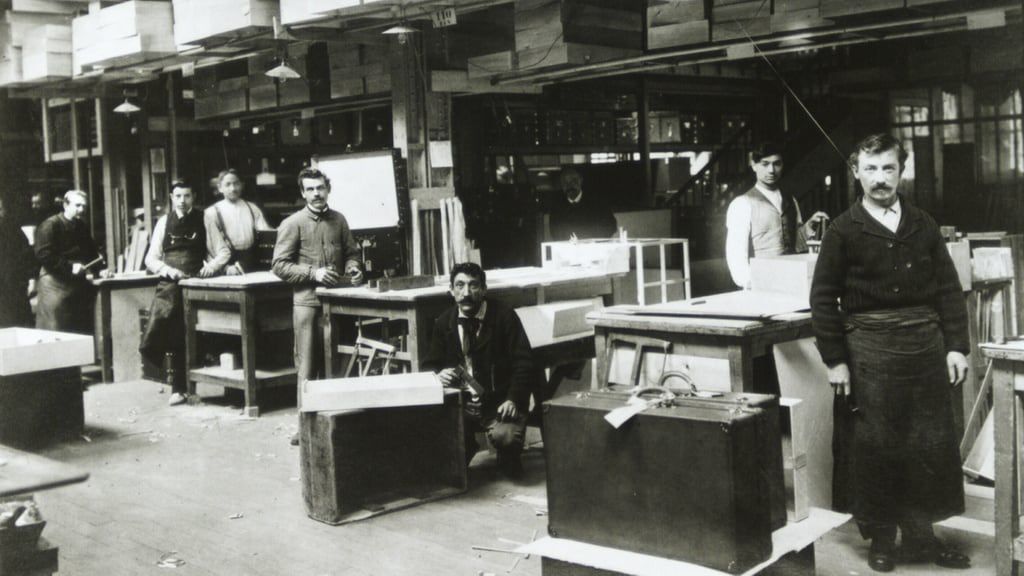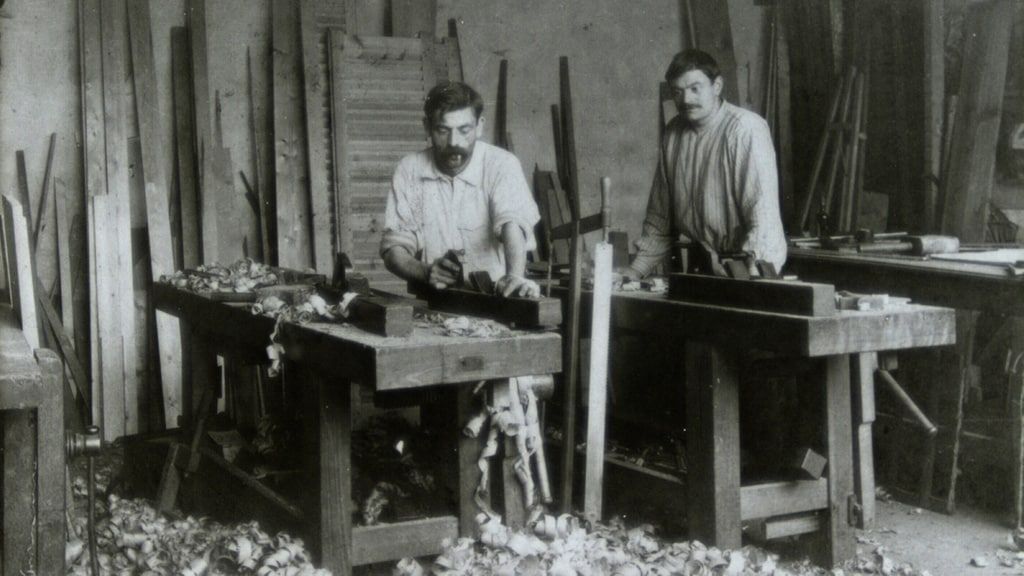 louisvuitton.com
As even back in the 19th century there were already some cases of Louis Vuitton's forgeries, in 1888 Vuitton House introduced the Damien Canvas trunks in light and dark brown dots' palette. Since then, the Damier Canvas has become one of the most recognizable canvas of the brand until today. Interestingly, the authenticity trademark appeared even a bit later and was placed inside the trunks, saying: "marque L. Vuitton deposed." In 1890 Vuitton designed also a tumbler lock, which could practically turn his trunks into safes, as each of the locks was assigned a unique key and number. The designer even publicly challenged famous escape artist Houdini to open one of them.
instagram.com/louisvuitton
After the death of Louis Vuitton in 1892, the history of LV House continued, led by the designer's son George Vuitton. It was George who in 1896 patented the iconic Monogram Canvas featuring a beige circle containing a quatrefoil, a curved beige rhombus with a four-beige star, and a dot in the center, as well as initials "LV" in memory of his father. The introduced design reminisces the oriental ornament from the Victorian era. The new trademark of the brand helped to significantly reduce the number of Louis Vuitton forgeries. George Vuitton was a truly enthusiastic successor of his founder- father and being fond of traveling himself, made the brand worldwide known and established a solid basis for the brand's prestigious reputation. The new stores were opened in New York City, Buenos - Aires, Washington DC, and even Bombay.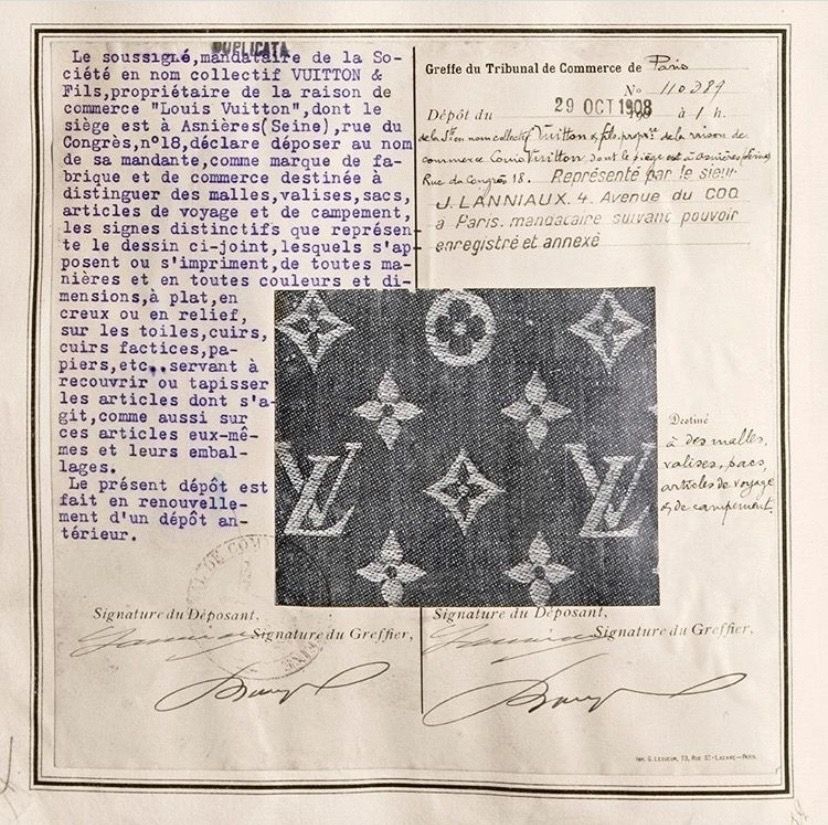 instagram.com/louisvuitton
Louis Vuitton Fashion House continued rising in the next XX century. A very first LV boutique shop had a grand opening in Paris in 1914, becoming one of the largest stores at that time. The year 1930 was significant for Louis Vuitton with the introduction of its new soft suitcase travel bag named "Kepaall." This model was a predecessor of the next cult 1932 "Speedy bag," which has gained a prominent place among the LV bags until now.
The Louis Vuitton empire was taken over by Gaston-Louis Vuitton, as his father George Vuitton passed away in 1936. It was under his rule that in 1959 the iconic LV trademark was changed into the simpler one, so it would be easier to apply it to the accessories and jewelry.
Since the year 1987, the Louis Vuitton brand has also become a part of LMVH holding. Then, in 1990 Yves Carcelle was appointed as a Chairman and CEO of Louis Vuitton and it was his dedication that made Louis Vuitton expansion possible into the Asia region and brought the brand's premier leather goods onto the new level.
Among Mr Carcelle's achievements was a decision to hire Marc Jacobs. as a Creative Director. The designer released new "prêt-à-porter" product lines, including men's and women's clothes, shoes, and accessories. By doing so, he made a breakthrough, as previously LV was engaged in the production of bags and suitcases only.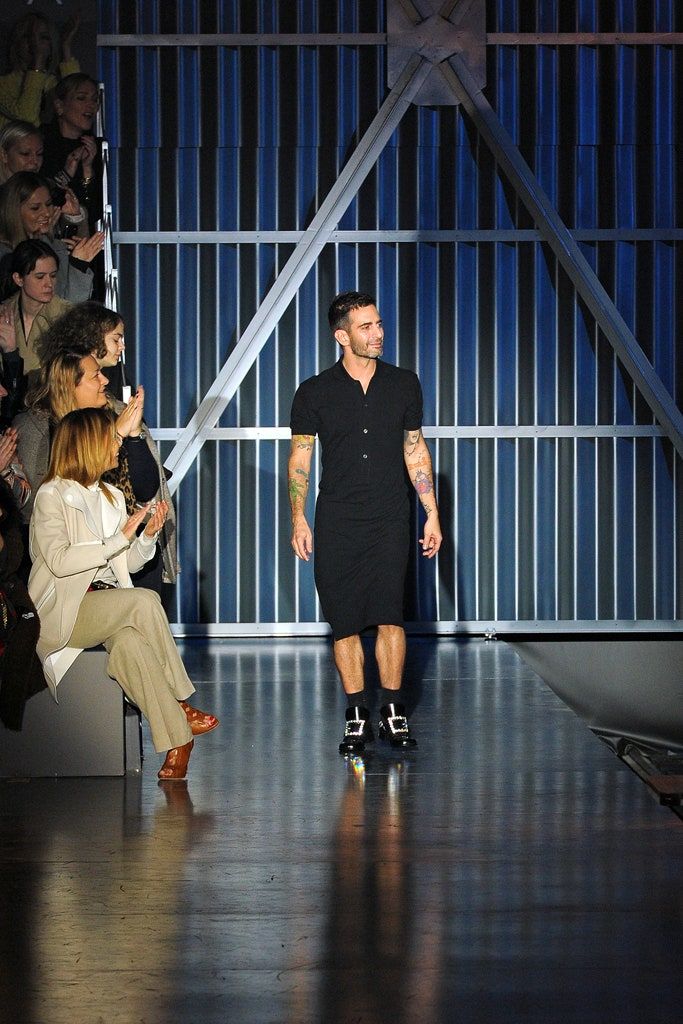 vogue.com
Under the supervision of Marc Jacobs, the brand launched many exciting collaborations with other designers and photographers and PR-campaigns with celebrities. As one of many examples, in 2009 Louis Vuitton released first aid kits in the form of suitcases with built-in medicine storage boxes together with American Red Cross for its 100th anniversary. In 2011, a Core Values SS2011 Campaign was launched, "to interpret the concept of travel as not only a physical journey but an emotional one, one that tells a tale of self-discovery." A photographer Annie Leibovitz captured Angelina Jolie with her Alto bag against the background of Siem Reap Lake, Cambodia.
Marc Jacobs treated fashion shows as some kind of art. For the FW2012/2013 Louis Vuitton collection, Mark Jacobs turned a runway into a railway station. The models were "transported" to the show by a steam train and their luggage was carried by the porters.
vogue.com
Since 2013, as Marc Jacobs focused on his brand, Nicolas Ghesquière has been appointed as a new LV Creative Director. He focused on restoring the brand's luxurious image, using such finest textiles as thick cashmeres, ornate lace, hand-embroidered Italian silk. However, Ghesquière also wants to keep his clothes wearable – and this can be seen in many sporty pieces that have been appearing in his collections. His passion for history, traced from the previous Balenciaga experience, could be noticed as well throughout the collections. He has already established himself as a fresh and successful input in the Louis Vuitton history.
instagram.com/virgilabloh
As in 2018 LV Fashion House was joined by Virgil Abloh, a new artistic director of men's collection, Louis Vuitton has opened its new era. Admired by youth for his former Off-White pieces, Abloh elevated the unique combination of street-style and Louis Vuitton chic onto the new level, making the brand more desirable for the younger generation. Over-sized styles, sneakers, wide belts, and glaring lettering have been since then an inextricable part of the Louis Vuitton menswear. New artistic director has allowed the brand to stay both elite and wearable for the wider range of premier customers.
Read more about fashion brands:
Chanel: how was an image of female dandy born
Christian Dior: from a New Look to the Feminism
Versace: a glamour empire built on deep love to beauty, women and family