The new episodes of the World Fashion Covers are already on air, but not all the secrets are out. How were the storyboards created? What difficulties did the World Fashion Channel team face during the shooting process? And what is the base of successful shooting for the magazine cover? The project's photographer Irina Lis Costanzo answered all these and many other questions.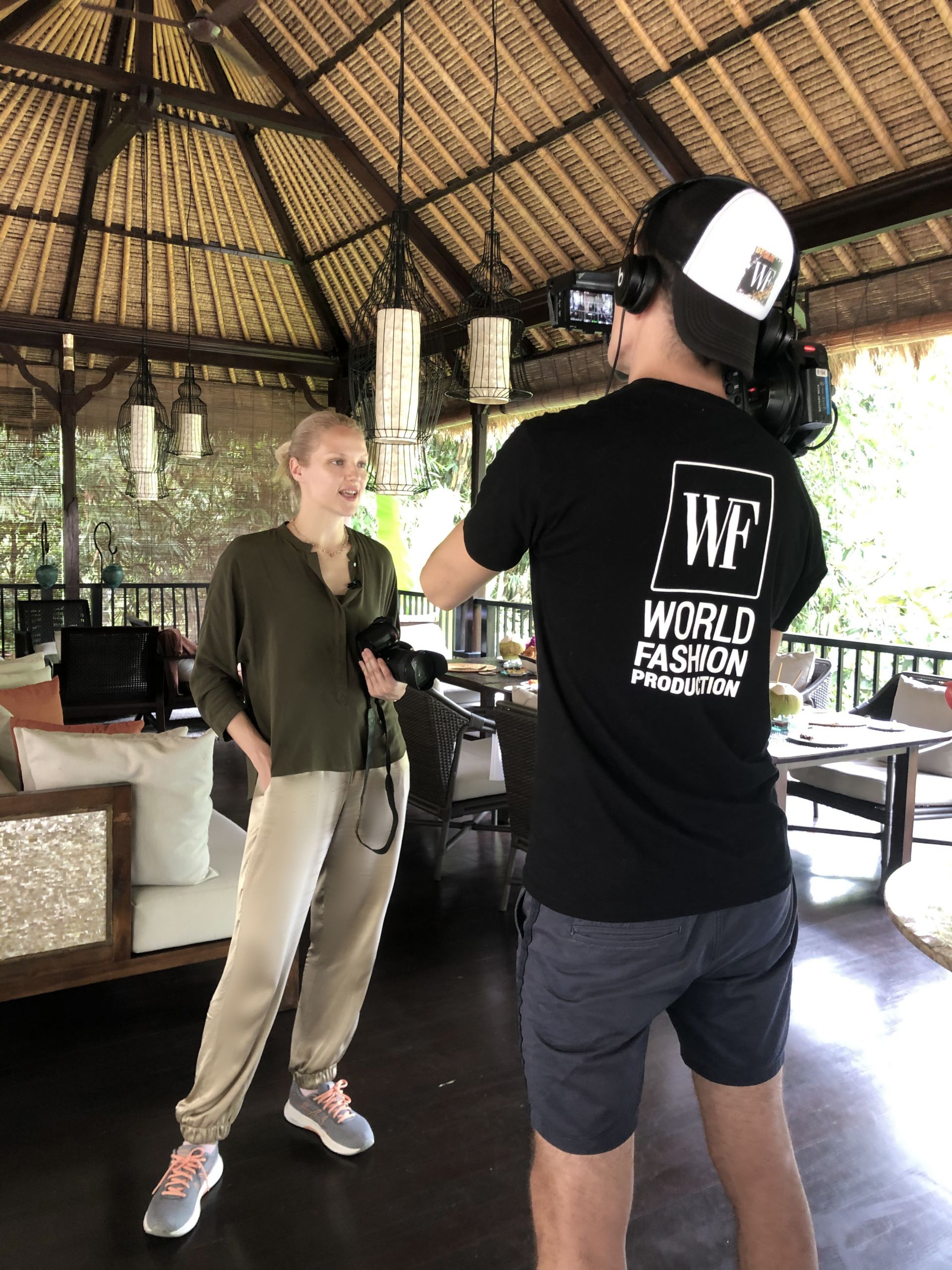 Two new episodes of the World Fashion Covers are out, so our viewers want to know everything about it. How would you describe the main idea of the project?
The main idea of the whole project is to show behind the scenes of fashion shootings and all the accompanying processes from the inside. As for me, the most interesting, curious, and funniest moments always happen behind the camera, so that is why this project is worthy and unique.
Why did you decide to participate in it?
I was offered to do the kind of work that I LOVE to do most of all! So, it was impossible to say no and lose this chance.
For now, there are three episodes with three different amazing models - Scarlett Leithold from the USA, Robin Holzken from the Netherlands, and Sofia Resing from Brazil. What were the storyboards for these shootings?
We had three models, so I decided to start from their personalities. I have been working in the fashion industry for 20 years now, so for me, it's enough to look at a model's Instagram profile or her face to understand what temper she has. Talking about our models, I perceived Scarlett was very angelic and delicate, she looked like a spring flower ready to blossom – and that is why her story was named "Back to nature". I wanted to focus not only on Scarlett's beauty but on her personality as well, to capture the moment of the merging between the girl's calm and serene way of being and the pure nature.
Посмотреть эту публикацию в Instagram
Посмотреть эту публикацию в Instagram
Our second model Sofia Resing was different – she is a diva! She is very passionate, hot, and powerful like a volcano, she has the power of Mother Earth in her blood – all these features inspired me to create a story about a Rich Bitch, a woman who can evaluate herself and give herself a beautiful life. I think we did a great job as soon as I got a lot of super positive feedbacks about this shooting.
Посмотреть эту публикацию в Instagram
Посмотреть эту публикацию в Instagram
Looking at the pictures and profiles of Robin Holzken I felt she was a very noble person. In her case, what you see outside is only the tip of an iceberg – the real Robin's values are inside. She is well organized mentally, calm, and gentle with everybody. Her every move is conscious and concentrated, this you can easily notice looking at the pictures we have made.
Посмотреть эту публикацию в Instagram
Посмотреть эту публикацию в Instagram
I was also inspired by the location Hanging Gardens of Bali that was incredibly beautiful and picturesque as well as Indonesian nature. I believe that these are among my best shooting ever.
Talking about the location, it was always the same, but the photos turned out to be completely different. How did you manage to do that?
First of all, Hanging Gardens of Bali is a huge location with a big number of amazing spots, so that made 50% of our job. I also used different kinds of lighting and color correction that matched with the model's outfits and their stories. Much of the credit for the success of our work goes to Scarlett, Sofia, and Robin – each of them did extremely well in turning our ideas into reality.
You gave quite complicated tasks to the models - one had to shoot in the pouring rain, the next one had to use some uncomfortable poses while the other one had to tear apart the lobster! How did girls react to such ideas?
To be honest, that rain is still my biggest nightmare! It ruined all our plans for one of the shootings, so we had to change completely one of the mood boards in a few hours. But all girls were very understanding and so involved in the process no matter all the troubles we had, so we managed to do some great shots. I think that such unexpected situations and unusual tasks are very useful – they motivate us to do our best and push us outside the limits.
Посмотреть эту публикацию в Instagram
Посмотреть эту публикацию в Instagram
What difficulties did you face during the shooting? What was the hardest one?
I would say the rain, the burning sun, a swarm of bees, snakes as well as other local animals and insects. But that was nothing in comparison to the beauty of Bali and the final results that we got!
Share your brightest memories about the World Fashion Covers project with us.
It is hard to highlight something because every day of the project was full of magic. All stuff of Hanging Gardens of Bali was always ready to help us and to provide all we needed, the majestic beauty of nature, the shooting team, and the whole atmosphere of the project – it was the great experience that I will keep among my favorite memories.
Read more on the topic:
Robin Holzken: "I am very caring, loyal and funny sometimes"
"Brazilians are very dramatic, so sorry!": passionate Sofia Resing in the new World Fashion Covers episode
Journey to the edge of the jungle: launch of the new World Fashion Covers project and the first cover for L'Officiel Austria