All Uniqlo stores are dropping the long-awaited collection +J made in collaboration with German designer Jil Sander. In this regard, the legendary founder of the namesake brand told WWD about her collaboration with the Japanese brand, how the pandemic affected her, and also shared her plans for the future.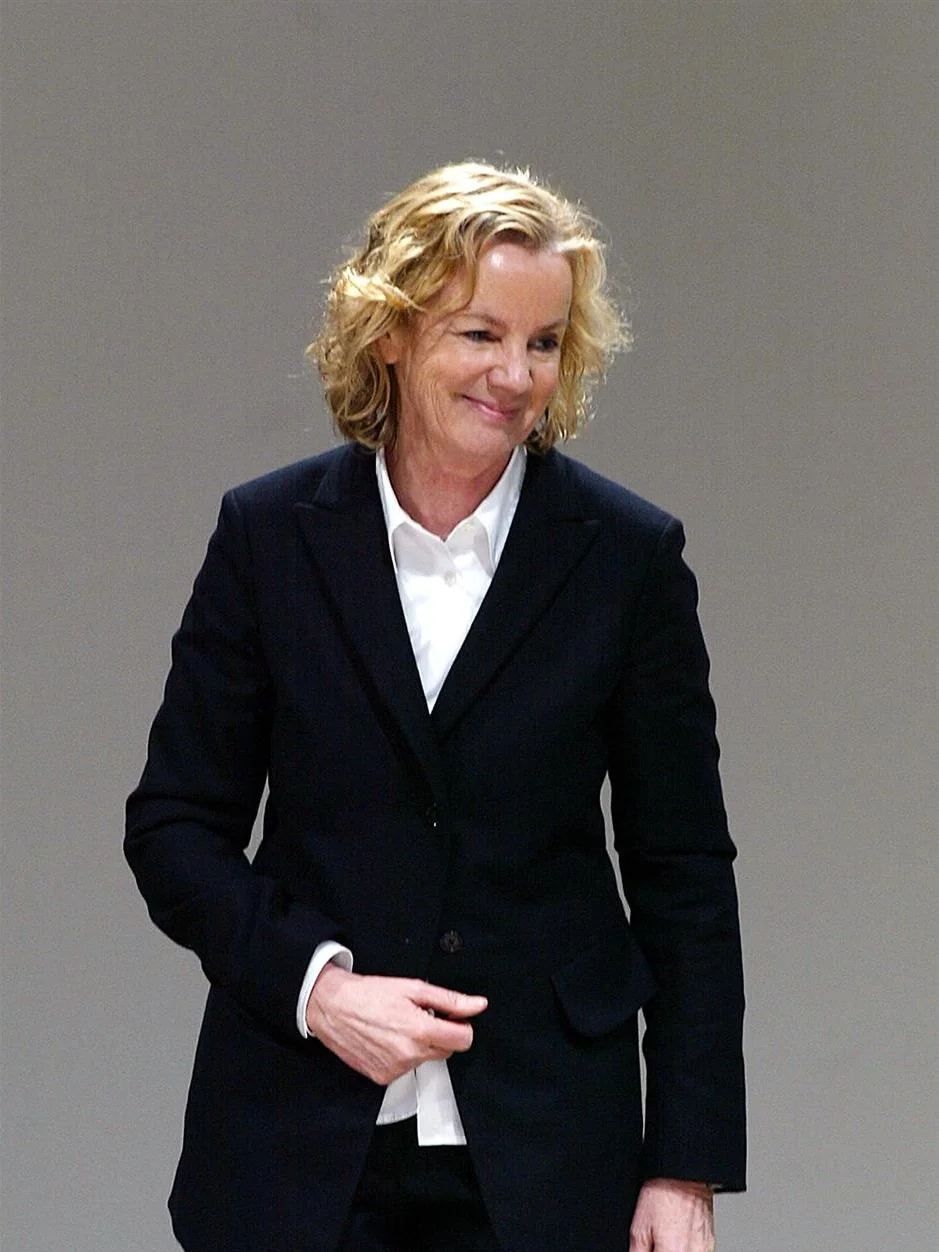 Photo: vogue.com
Sander admitted that after leaving her own brand in 2013, she devoted most of her time to gardening and organizing exhibitions. Nevertheless, the designer has not yet forgotten her vocation - she's the one who came up with the idea to restart the +J line. "My last show for Jil Sander was in 2013. In the last years, I kept my creativity busy by building, gardening and preparing a museum show of my work. Meanwhile, I kept in touch with Uniqlo, and now the time felt right for a restart of +J," she said.
Photos: uniqlo.com
The designer also explained why she had decided to collaborate with Uniqlo. "I wanted to react to disposable fashion, and I knew what could be done in a cooperation with Uniqlo," she continued. "The buying power, logistics and global distribution network of my Japanese partners make it possible to produce high quality design at democratic prices." The new collection includes cozy jackets and mid-length down jackets with large pockets and decorative ties, woolen trousers, wool-blend cardigans and turtlenecks, cashmere jumpers, silk blouses, and other basic items. Sander noted that the design of the new collection was influenced by the pandemic as well. "I looked for larger shapes that can shelter us, for more softness and kindness," she added. "But my general approach hasn't changed. I tried to advance my idea of sophisticated 3-D designs that underline the personality of the wearer. So, I took care to fit the volumes in a way that defines the body."
Photos: uniqlo.com
"The collection is quite concentrated, but well coordinated. I'd advise to buy a whole look rather than just one piece. And one should keep in mind that larger volumes don't translate into smaller sizes, since all sizes are body-fitted for comfort," she concluded.
Jil Sander admitted that she is not averse to trying herself in the beauty industry. "I once designed the interior of a sports car, but I look at everything with a designer's eye. And I would love to translate my experience and my idea of purity into a beauty line," she said. Besides, the designer shared another interesting piece of news - at the moment, Jil is working on a book project. Well, it probably won't hit the shelves anytime soon, while the new Uniqlo +J collection is already available in stores and online, so hurry up!
Read also:
Kendall Jenner's Instagram looks: what does the model wear in her daily life?
Zadig & Voltaire: how is new CEO Rémy Baume going to develop the brand?